If you're as big of a fan of theme-park food as I am, you're likely familiar with the struggle of eating affordably when you visit the parks. Luckily, in addition to the many methods of saving on dining at Walt Disney World Resort, there's a program that can help you enjoy Disney dining to the fullest without breaking the bank: Tables in Wonderland.
If this is the first you've heard of the whimsically named offering, don't worry – I'm going to walk you through all the ins and outs. Let's jump right in!
What is Tables in Wonderland?
Tables in Wonderland is a dining plan that offers 20% off the price of food and beverages (including alcohol) for a party of up to 10 guests – including the dining-plan member herself – at more than 100 Disney World restaurants and lounges. The plan is available to Florida residents for $175 and to annual passholders and Disney Vacation Club members for $150 (both prices are annual).
You can also purchase an additional membership for a spouse or partner for $50. I would say this isn't necessary if you plan to dine with your significant other, but the main benefit of having the extra membership is the ability to provide the 20% discount to a party of up to 20 guests rather than 10.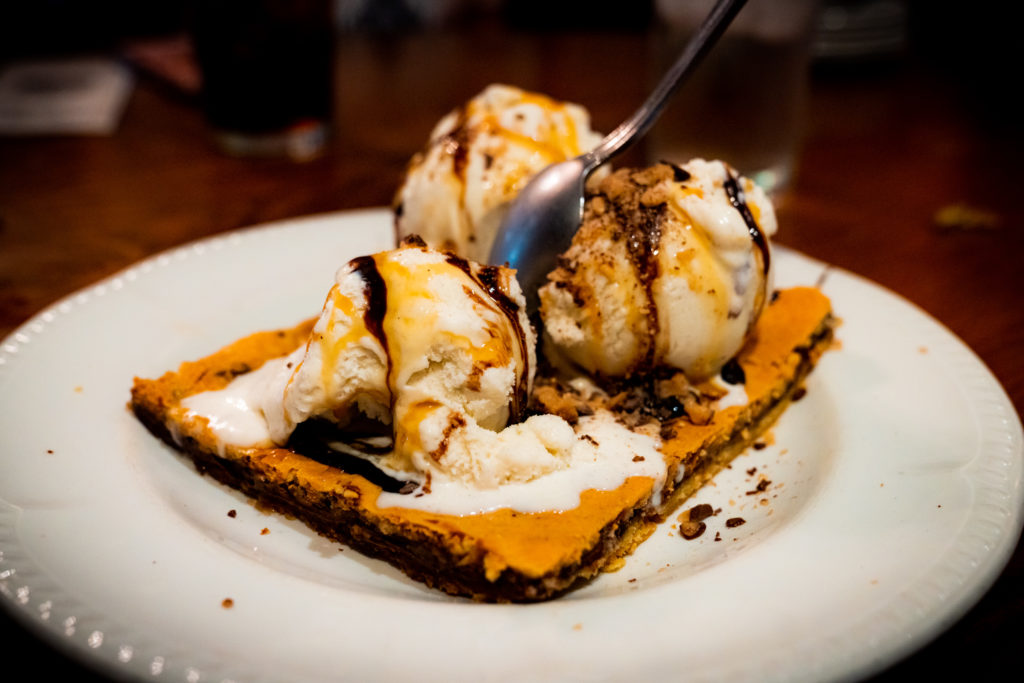 Beyond the discount on food and beverages, there are a few other benefits included in your Tables in Wonderland membership:
Complimentary parking at the Walt Disney World theme parks for dining purposes, before 5:00 pm. (Both a reservation at and admission to the park are required.) When you leave the theme park, show your membership card, parking receipt, and dining receipt at Guest Relations to receive a parking reimbursement.
Complimentary valet parking at Disney's hotels for dining purposes. Once again, when you leave, simply show your dining receipt and membership card, and your valet parking fee will be waived.
Free parking at the four theme parks after 5:00 pm. Just show your membership card at the parking booth.
Access to special members-only dining events, such as dinners and wine tastings, throughout the year. (The number of events varies, but there's usually at least one per month – during non-pandemic times, that is.)
Who should purchase a Tables in Wonderland membership?
The price of Tables in Wonderland may seem a little steep, and I would agree that it's probably not going to be worth it for someone who visits Walt Disney World Resort only once or twice a year, doesn't drink, and isn't interested in eating at the various table-service restaurants. But if you're a frequent visitor, enjoy having a few cocktails, or would like to have a nice meal at least a couple of times during your trips, the savings can really add up.
If you decide to purchase Tables in Wonderland, there are a few things to keep in mind. All participating locations have blockout dates: Mother's Day, Easter Sunday, Independence Day, Thanksgiving Day, Christmas Eve, Christmas Day, New Year's Eve, and New Year's Day. There will also be an auto-gratuity of 18% added to all table-service transactions, regardless of party size – however, that amount's fairly standard for tipping nowadays.
An additional bonus worth noting is that while Tables in Wonderland isn't valid at all of the Disney food courts, it's accepted at those of Pop Century Resort, All-Star Music Resort, All-Star Movies Resort, All-Star Sports Resort, and Port Orleans Resort – French Quarter, because they do not have table-service restaurants of their own. (There's no gratuity added to your bill when the discount is used at one of the food courts.)
Although Tables in Wonderland may not be worth the cost for everyone, if you visit Disney World often, chances are you'll find it a worthwhile investment. After all, saving money on theme-park dining is one of the best unbirthday gifts you can receive!
You can pick up a Tables in Wonderland card at any Disney Guest Services location or by calling 407-566-5858.
(Note: due to the COVID-19 pandemic, Disney Dining Plans are currently unavailable.)
---
Have you ever purchased a Tables in Wonderland membership? How did you like it? Let us – and thousands of other Disney fans – know in our Orlando Informer Community on Facebook.
And be sure to follow Orlando Informer on Facebook, Twitter, and Instagram for the latest news, tips, and rumors at Universal Orlando, Walt Disney World, and other Orlando attractions.