Last week, Universal Studios Hollywood made something of a surprise announcement: it was going to do a one-week-only lights-on, daytime tour of its Stranger Things haunted house, at no additional charge to park attendees. Though unprecedented (no, the West Coast doesn't offer a version of our Behind the Screams: Unmasking the Horror Tours – which cost [a not insignificant sum of] money, anyway), it was an understandable move, helping to spread the word about its most popular maze at one of the most popular Halloween events in the region for its final weekend.
Now, Universal Orlando Resort is going to get in on the first-of-its-kind action, as well, although with a slightly different twist: for one day only, Tuesday, November 6 (that's Stranger Things Day, for all you non-diehard-fans out there), the flagship haunted house will be operational – yes, even though that's technically three days after Halloween Horror Nights 2018 ends.
Here's how it's going to work. The haunt will be up and running during the day – a first for Universal and its perennially-popular event – with no special ticket needed; your normal, daytime admission (including an annual pass, of course) is all that is required. The hours of operation will be from 11:00 am until 7:00 pm, with a couple of tie-in food-and-beverage locations also joining in on the post-Halloween fun: San Francisco Pastry Company, Beverly Hills Boulangerie, and, most thematically appropriately, Benny's Burgers, which may be just a standard Horror Nights food tent but which derives its name from the television show itself. This means that, in addition to walkin' through Hawkins, Indiana, guests can also dive into one of the many Stranger Things-inspired waffle concoctions.
(And here's one final treat: all annual passholders will get special access to the house's Express Pass line. This just may be one of the year's best perks for being a member of Universal's AP family!)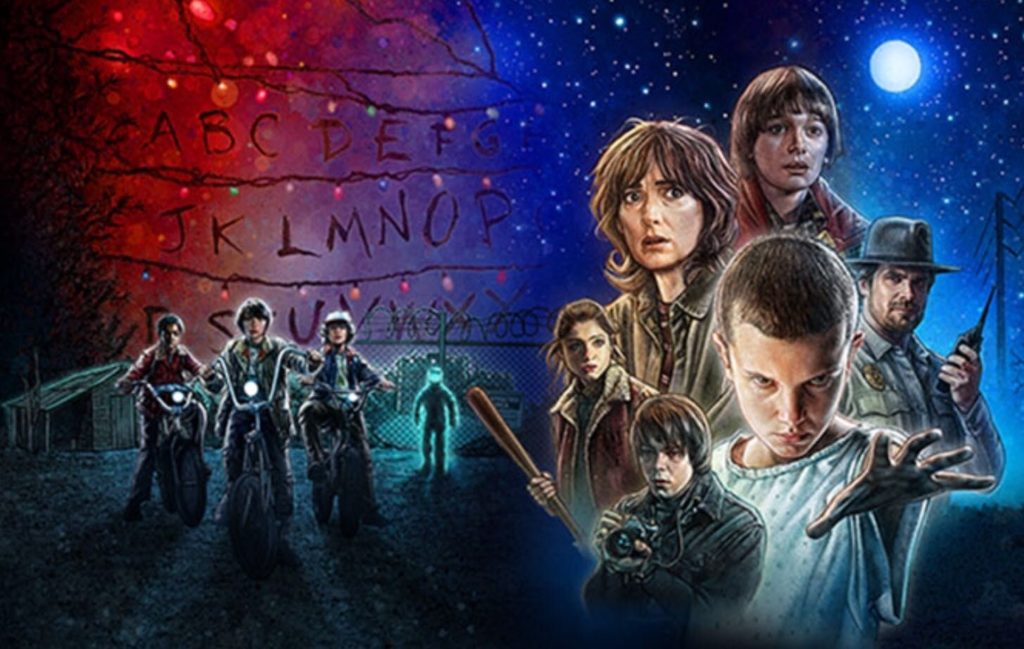 There are two reasons why this development is an extremely noteworthy one. First up is the fact that this essentially represents the third extension of Halloween Horror Nights 2018's run (two additional dates were added to the calendar even before the annual event started, with the night before Halloween getting thrown into the mix just two weeks ago) – a move necessitated by Stranger Things's popularity and the massive crowds the property has continually attracted for nearly every single one of the now-37 event nights. With such off-the-charts numbers, it's easy to see why Universal opted to go nearly all-in on Netflix's golden child, devoting giant swaths of its gastronomical and merchandise offerings to it.
Secondly, this acts as an expansion of HHN in an hitherto unseen way – by opening up just one maze to daytime visitors, Universal's most popular festivities are now accessible, even if just partially, to a whole new demographic that would otherwise never have been exposed to it. This could have profound effects not only for 2019's event, but also for the years immediately following, as the Stranger Things haunt could very well act as a gateway experience that gets entirely-untapped portions of theme-park fans hooked on the particular immersion and adrenaline rush that Halloween Horror Nights offers (precisely the very same reason why Universal Studios Hollywood is getting that lights-on tour, as well).
–
Tempted to check out Stranger Things but aren't normally a haunted-house-goer? You may find some reassurance from our guide for non-horror fans. (And while you're at it, why don't you check out the four secrets to bringing Stranger Things to life as a haunted house, as well?).
And be sure to follow Orlando Informer on Facebook, Twitter, and Instagram for the latest news and tips at Universal Orlando, Walt Disney World, and other Orlando destinations.