Halloween Horror Nights 2022 is just around the corner, with tickets already on sale and dates listed for fall. This season, guests can enjoy this premier Halloween event for a record-breaking 43 nights when 10 haunted houses, five scare zones, and two wicked shows carry us through those post-summer blues. In anticipation of this event, we've decided to look back and consider some of our favorite houses from over the years. Since we needed expert advice, we asked ourselves: What's the best Halloween Horror Nights house you can remember? In no particular order, here are our top picks.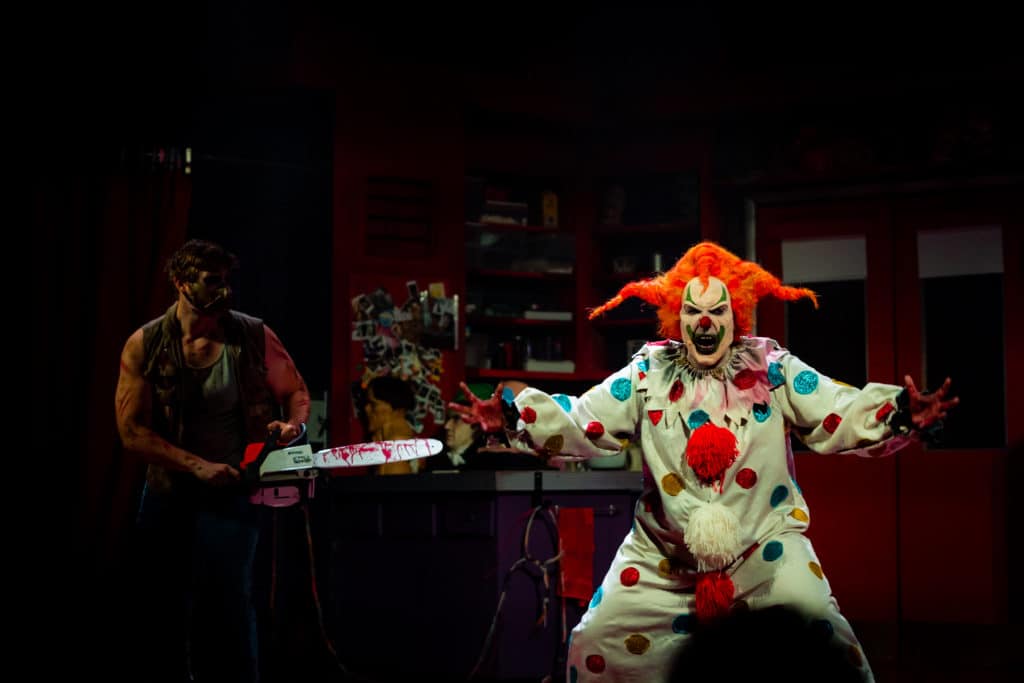 Taylor's Pick
Jack Presents: 25 Years of Monsters & Mayhem, 2015
Having been to so many years of the event, it is difficult to pick just one! However, since Aryn is making me, I have to go with Jack Presents: 25 Years of Monsters & Mayhem. Anniversary houses are always fan-favorites, but in my experience, it's been difficult to strike the balance between fan service and quality scares. The "Jack House" in 2015 did this perfectly, doubling as the anniversary and icon house. The carefully selected line-up of past properties provided a trip down memory lane with classic scares along the way. Beyond these qualities of the house, one of my all-time favorite Halloween Horror Nights memories is watching Rebecca (who happens to be afraid of clowns) on our team navigate the final room full of clown mannequins.
Matthew's Pick
Gothic, 2012
My all-time favorite house would have to be Gothic from HHN22. One of seven houses that year, this maze was an original concept focused around (you guessed it) a large Gothic cathedral. From a design and operations perspective, it was easily the most impressive house that year, and monumental enough to earn credit as my all-time favorite. The experience was incredible – I remember walking through the house and being amazed how well the forced perspective really made me believe I was walking the halls of a cathedral. From moving statues to actual flying gargoyles and height illusions produced by tiny models and mirrors, this house has proven hard to beat!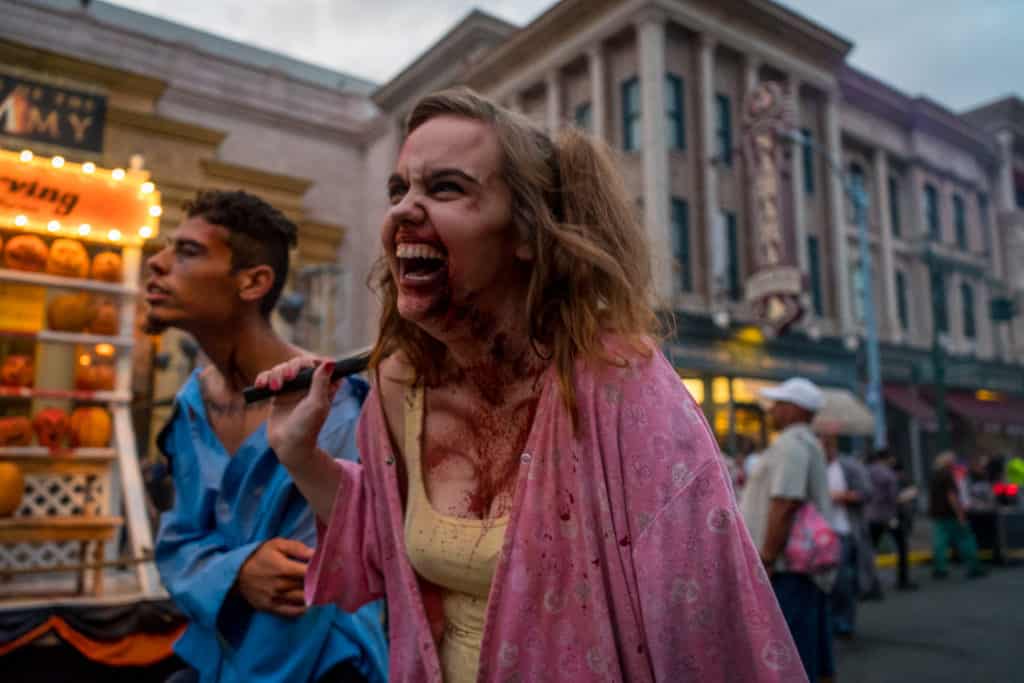 Rebecca's Pick
Body Collectors: Recollections, 2015
After being a longtime HHN admirer (but never actually being able to go myself), Halloween Horror Nights 25 was my first time getting to experience the event. And if that wasn't exciting enough, I was hired to be a scareactor for the PsychoScareapy: Unleashed scarezone. HHN25 will always hold a special place in my heart, so it's only fitting that my favorite house is also from this year!
Body Collectors: Recollections won my undying appreciation the moment the facade came into view. Beautiful snow falling from the ceiling while we walked up to the entrance of Shadybrook Asylum, (which is a part PsychoScareapy's storied history), is still engraved in my mind to this day. The old-timey overlay throughout the entire experience made it completely unforgettable. The Collectors (who were lurking around every corner to harvest human parts they needed) were really interesting to me generally as someone who also enjoys Buffy the Vampire Slayer, but the most iconic scene that allowed this house to claim the title of my all-time favorite had to be the Operation/Procedure Theater! This room had a number of body collectors sitting in stadium-type viewing, looking down on the procedure taking place in the center of the theater. Scareactors were sometimes planted in the theater, and sometimes even within the walls as you walked by! All in all, a completely unique and unforgettable experience.
Francesca's Pick
Dead Waters, 2017
For me, Dead Waters from HHN27 has to take the cake for best house. The spectacular set design and immersive storytelling is everything Halloween Horror Nights aims to celebrate, and Dead Waters represented in both categories. This was an original concept house that served as a sequel to the Bayou of Blood scare zone in 2014 and continued playing on the elements that made the scare zone so unique. The Voodoo Queen was after you, and her zombie henchmen were doing everything in their power to stop you from escaping. This house fully delivered, scaring me so badly that I am not certain I would ever do it again. And ultimately, isn't that the highest compliment?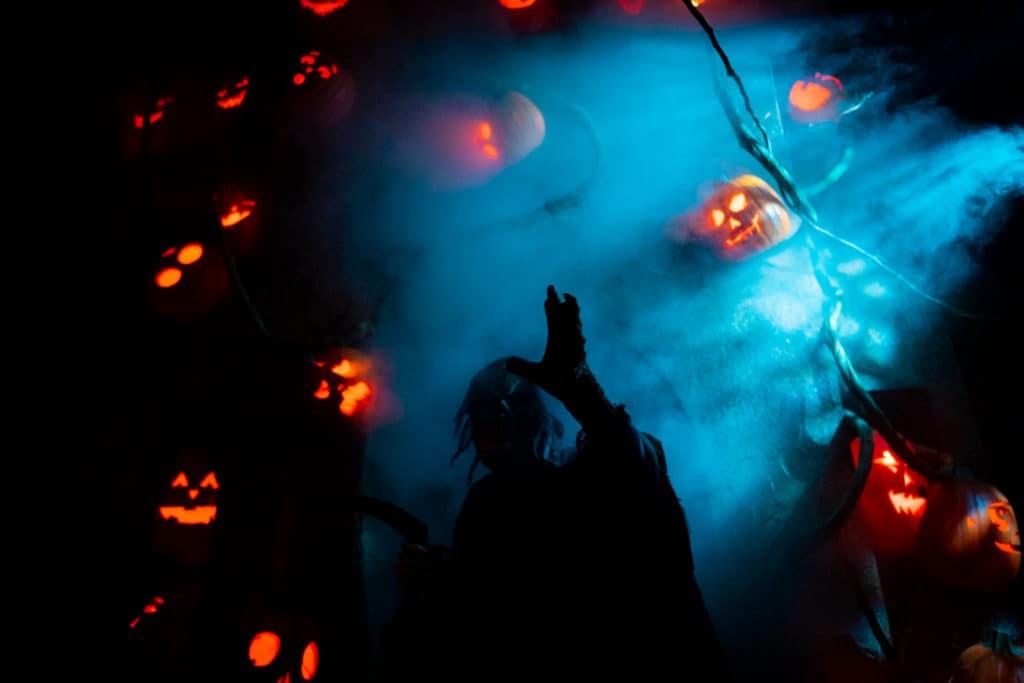 Kelsey's Pick
The Wicked Growth: Realm of the Pumpkin, 2021
As a Halloween Horror Nights newbie (2021 being the first year I ever attended), I don't have many options to choose from when it comes to considering my all-time best HHN House. However, my favorite house I experienced has to be The Wicked Growth: Realm of the Pumpkin. The house had it all: plenty of scares, an immersive set design, and enriching sound effects. While it wasn't the scariest house, the story and design really sold it for me. I loved seeing all of the vines and pumpkin guts.
To me, nothing says Halloween like pumpkins, and I loved seeing a classic, family-friendly staple of the holiday turned into something sinister. Hopefully this won't be the last time we encounter The Pumpkin Lord!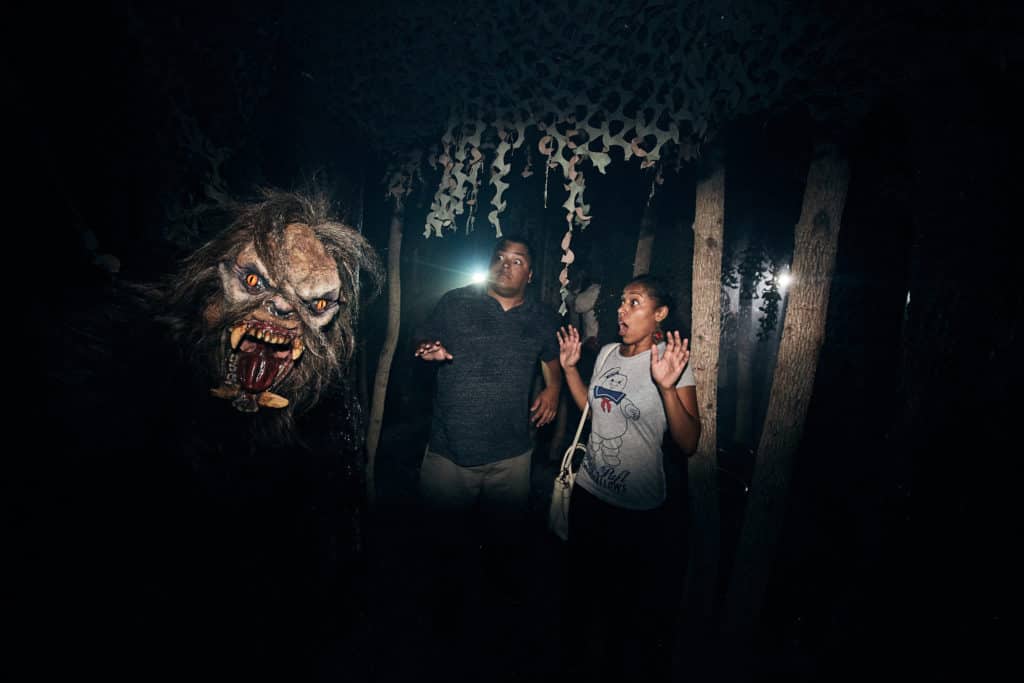 Michaela's Pick
Slaughter Sinema, 2018
From the drive-in screen outside the house itself to the snack stand welcoming you at the entrance, Slaughter Sinema truly set the scene for the horrors waiting for you inside. The house quickly transformed from its movie theater setting to an immersion into the B-list movies playing on the silver screen, allowing for a variety of scenes and characters throughout the house. Its ability to captivate you in multiple, separate stories back-to-back with such exceptionally designed sets – each being as fun as the last – was what made it this house the most memorable to me.
Aryn's Pick
AVP: Alien vs Predator, 2014
No shade to the onslaught of original concept houses that populate this list, but for my selection I have to go with AVP: Alien vs Predator from HHN24. This decision wasn't an easy one. Some of my other faves include Cabin in the Woods (2013), American Werewolf in London (2013, 2015), and I think Haunting of Hill House (2021) was the most scared I've been in any house, ever. But as for the all-time best? AVP takes the cake. 2014 was my third HHN experience, and by that point I was used to what the event had to offer and brave enough to start enjoying the houses and not be completely terrified by them. The scares in this particular house were okay, but the set design and movie-quality elements are what absolutely made this a memorable experience for me. The whole time I was kept guessing if there were scareactors about to jump out at me or if the monster I was facing was, in fact, just a stage prop. Guests were immediately immersed in one of the most influential and game-changing science fiction franchises of all-time, and the execution of this was nothing short of jaw-dropping. The scariest element in the maze? Having to crouch through the final tunnel on your way to escape!
Trevor's Pick
Insidious, 2015
What's my all-time favorite HHN house? This is such a hard question to answer. The Wicked Growth: Realm of the Pumpkin comes to mind, but that might just be because last season is so fresh in my memory. Krampus (2016) is also a strong contender. Who could forget that iconic gingerbread smell throughout the house, and how different that maze felt from every other house that year? But if you're making me pick one, I've got to go with Insidious from HHN 25. The Insidious franchise now has a long and established relationship with Halloween Horror Nights, but in 2015 this was all just beginning. The first Insidious movie is one of my favorite horror films, so being completely immersed in that storyline was chilling. Walking up to that facade of the house from the movie for the first time was both frightening and exciting – the perfect representation of Halloween Horror Nights. Each room was true to the movie, and the makeup for The Man with the Fire in His Face was spot on.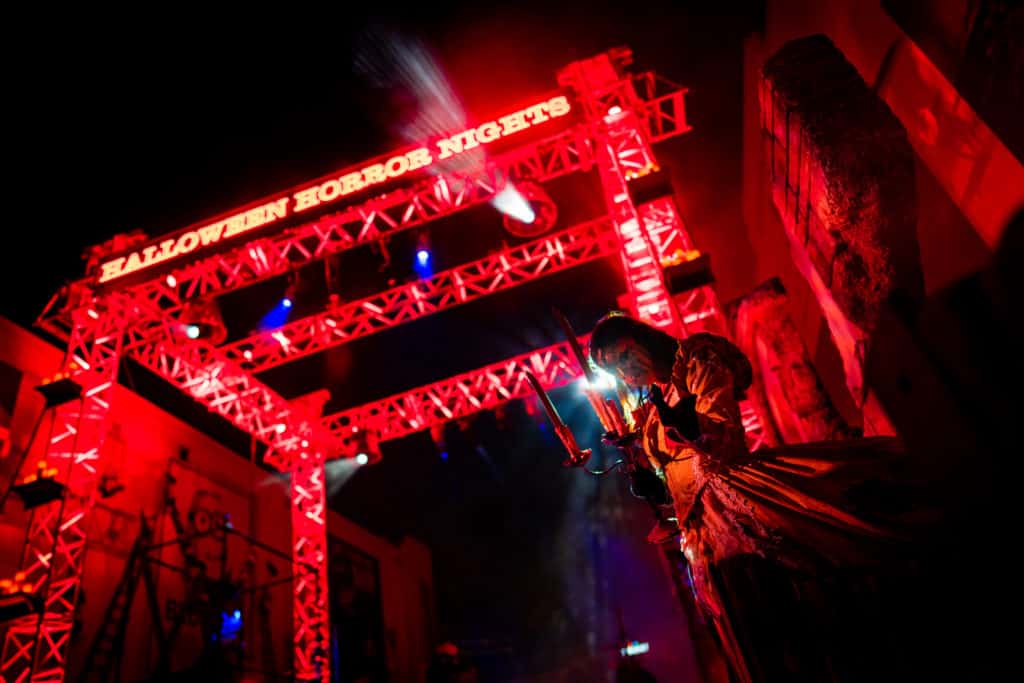 Do you agree with our selections? Let us know. We personally can't wait to see what Halloween Horror Nights 2022 has in store for us this year! With any luck, some new favorites will emerge this Halloween season. Halloween Horror Nights runs on select nights from September 2 through October 31, 2022.
---
Find out everything you ever wanted to know about HHN – plus more! – in our insider's guide. And then discuss it all with 150,000+ other Universal die-hard fans in our Orlando Informer Community on Facebook. And be sure to follow Orlando Informer on Facebook, Twitter, and Instagram for the latest news, tips, and more at Universal Orlando, Walt Disney World, and other Orlando attractions.