One of the biggest secrets at the Orlando-area theme parks is the single-riders' line for certain attractions. Not all of the rides have them, but those that do will allow you to potentially save a considerable amount of time; in some cases, I have seen wait times literally be cut in half by using this solo option.
What is the single-riders' line?
The single-riders' line is a separate queue, much like how Express Pass (at Universal Orlando Resort) and FastPass (Walt Disney World Resort) have their own respective lines, separate from the general, standby queue. Given that most guests tend to ride together, in pairs or groups, and the single-riders' line – well – makes you ride singly, by yourself, it generally presents a much faster option, saving you lots of time across your day at the parks.
However, do keep in mind that you more than likely won't be able to ride with whatever friends or family members entered the queue with you. This is because of how the single-riders' line operates – once you reach the attraction's loading platform, you are placed into empty spots that are left vacant from the Express and standby lines. (Although I should point out that, on occasion, you'll still be paired with your compatriots – but this is purely luck of the draw.)
There's one last word of warning I should offer. Some of Universal Orlando's queues are elaborate affairs, featuring immersive theming and explanations of the story that you're about to embark on – and some single-riders' lines miss most, if not all, of this detail and backstory. Just consider this the price of speed and efficiency, I guess.
Should anyone avoid the single-riders' line?
In a word, yes. Given the above information, that parties will almost certainly be split up, younger guests who will want to stay with their supervising adults should steer clear. Ditto for those who may require special wheelchair seating or the modified seats that are available on certain attractions (for those passengers with larger frames).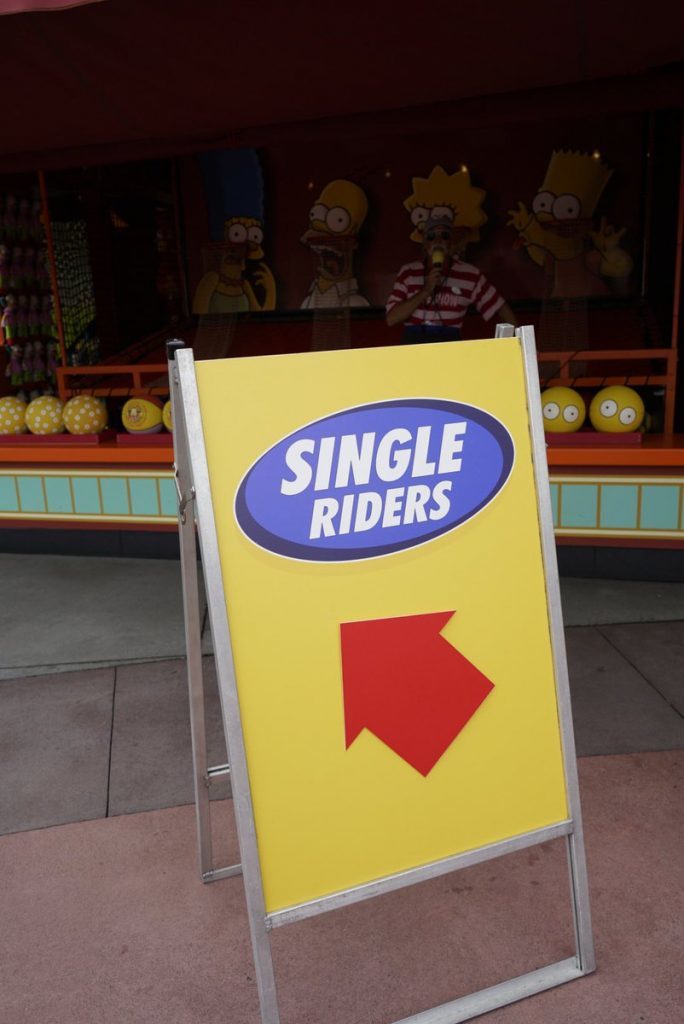 What attractions have single-riders' lines?
A variety of popular rides and attractions feature single-riders' lines at both Universal Studios Florida and Islands of Adventure.
Universal Studios Florida:
Islands of Adventure:
(I'd like to add that Walt Disney World also features a few attractions with a single-riders' queue line: Expedition Everest, Rock 'n Roller Coaster, and Test Track.)
Do the single-riders' line cost anything?
No! That's the beauty of the single-riders' line – unlike with Express Passes, this option is completely free to use.
–
What's your favorite single-riders' attraction at Universal Orlando? Share it with 150,000+ other vacation-planners in our OI Community Facebook group.
And be sure to follow Orlando Informer on Facebook, Twitter, and Instagram for the latest news and tips at Universal Orlando, Walt Disney World, and other Orlando experiences.