Single riders' line, and how it can help you on your vacation
One of the biggest secrets at the Orlando-area theme parks is the single riders' line for certain attractions. Not all of the rides have them, but those that do will allow you to potentially save a considerable amount of time; in some cases, I have seen wait times literally be cut in half by using this solo option.
What is the single riders' line?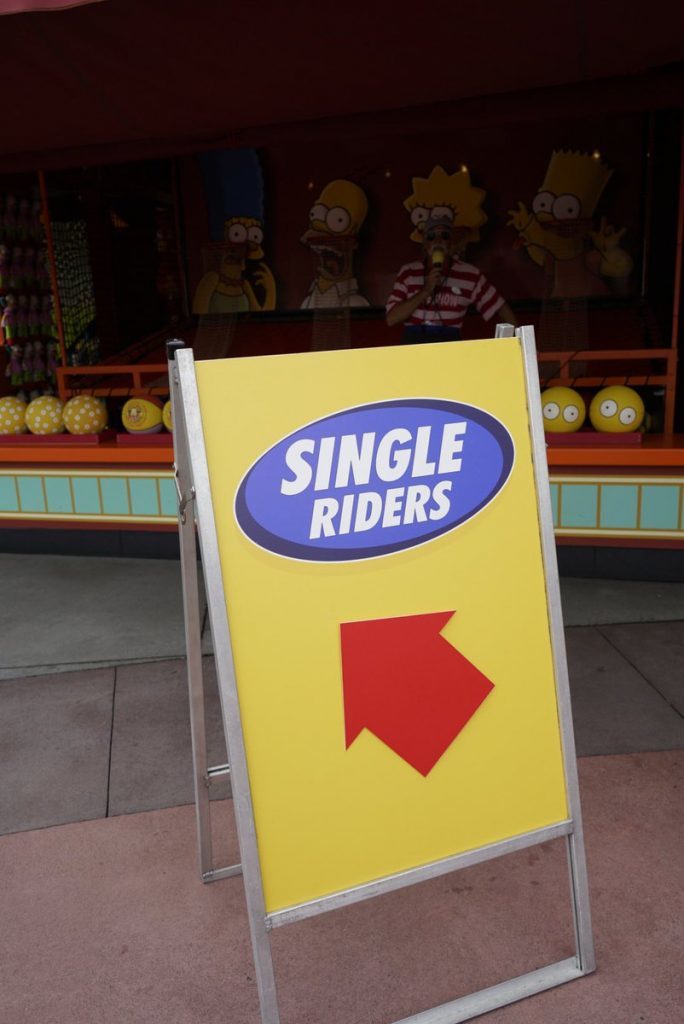 The single riders' line is a separate line, much like how Express Pass (at Universal Orlando Resort) and FastPass (Walt Disney World Resort) have their own line and standby has its own line. Once you enter the single riders line and reach the loading platform, you are placed into empty spots that are left vacant by the Express and Standby lines. This means that you will most likely be split up from your family or group. So if you're wanting to ride with your family or friends, the single riders line may not be the best option or you. But, if you don't mind being split up, the single riders line may be sometime for you to look into. This is mainly due to the fact that the single riders line for specific attractions is usually a lot shorter than the standby line.
A fair word of warning about some of the single rider queue lines. Some of the queue lines at certain attractions have elaborately themed queue lines that will explain the story of the attraction, much of that will be bypassed if you decide to utilize single riders line.
As mentioned above, the single riders line will split your party up and you will be placed in any seat that needs to be filled, so younger guests that have to ride with a supervising adult, any handicapped guests that may require a special wheelchair seating and guests with larger frames that may require the modified seating, may want to skip the single riders line.
What rides have single riders line?
A variety of popular rides and attractions feature single riders lines at both Islands of Adventure and Universal Studios Florida.
Universal Studios Florida:
Islands of Adventure:
Walt Disney world also features a few attractions with a single riders queue line. Expedition Everest, Test Track and Rock 'n' Roller Coaster all have a single riders line.
Does the single riders line cost anything?
No! That's the beauty of the single riders line! Unlike Express Pass, the single riders line is completely free to use!
What's your favorite single riders line attraction? Do you have any tips on the single riders line? Let us know on the Orlando Informer Facebook, Twitter, and Instagram!