In this modern period of this modern age, where life seems to change on a daily basis, we're all trying to find ways to maintain some sense of normalcy. Although there's some progress that has been made, something like a simple trip to the movies isn't exactly so simple. This, in turn, makes us become creative in our attempts to social distance and appreciate life's small, golden moments.
One of these ways is the resurgence in popularity of a classic: the drive-in movie theater. It goes without saying that social-distancing is part of any drive-in's nature, making it a great alternative to its indoor siblings. My favorite one is Silver Moon Drive-In, located in Lakeland, Florida – here's why.
Silver Moon Drive-In – social distancing at the movies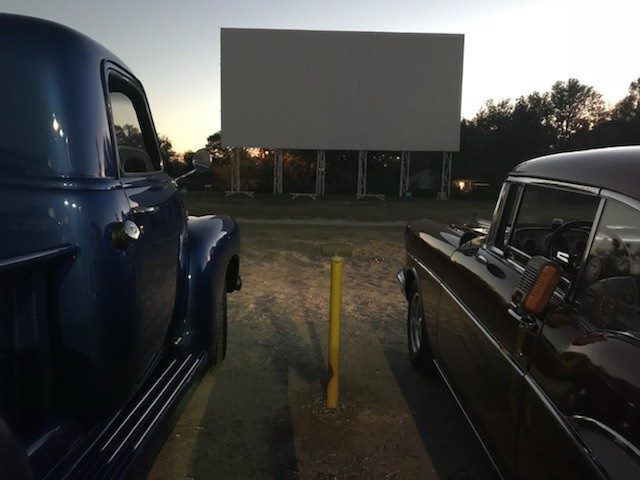 As one of the surviving retro-gems of a bygone era, Silver Moon Drive-In offers not only a nostalgic trip back to simpler times, but also a great way to safely enjoy a night at the movies. Since 1948, the locally-owned and -operated establishment has showcased double features on a nightly basis. The dual, outdoor screens are large enough to see from just about any vantage in either of its two viewing lots. Each parking spot is numbered and has space for two vehicles. Whenever I've attended, being able to watch the film usually isn't an issue, especially considering they respectfully request pick-up trucks and vans to park towards the back, out of courtesy for smaller vehicles.
Budgeting a trip here won't be hard, as their tickets will run you only $6, plus tax, for everyone 10 years or older and $2 for children between the ages of three and nine. The movie selections change, more or less, on a weekly basis and can vary between new releases and classics. Given the effects of the pandemic, the latter have been the focus recently, but this would still allow for multiple visits. While they do their best to accommodate viewers, the best way to experience the movies' soundtrack is through the FM dial of your radio; otherwise, outdoor speakers broadcast the features across the lots, and for the small cost of $2 – along with a temporary exchange of your driver's license – they'll rent out smaller speakers to mount in your car.
It's important to know that Lakeland is just under an hour away from Orlando, meaning that you'll want to allow for the commute in addition to Silver Moon's advice of arriving early. This may sound like a little much, but it's all worth it – trust me! I'd also advise to go during the week, as it's typically less busy, and it's suggested to arrive just 30 minutes prior to the start of the feature; however, if you're committed to the weekends, you'll want to be at the theater an hour early, as the showings will naturally be of higher interest on these days.
Silver Moon Drive-In – the snack bar
What true, big-screen experience isn't complete without snacks? Silver Moon's snack bar has many of the traditional culinary cinematic pairings, and then some.
Spoiler alert: they're actually affordable! The freshly prepared menu tops off at $7.50, plus tax, and this culprit is also their most popular item: a 14-inch, fresh-baked, house-made handmade pizza! It also comes in a half-size for $4, or you can get a personal "fiesta pizza" for $2 (yum!). Of course, if pizza isn't your thing, that's fine – the theater's snack bar offers other choices, too, like popcorn, hot dogs, nachos, or candy at a (comparatively) low cost of $2 to $4 per item.
It isn't just about food at the concession stand. For those particularly swampy nights that Florida is known for, patrons can purchase mosquito wipes and coils that are almost necessary to deter our pesky little neighbors, as well as the theater's official t-shirts. Don't feel too bad if you can't make it out their way but still want to show your support – you can also find their shirts on Silver Moon's online store.
On that note, although the theater welcomes you to bring your own treats to chow on, the snack bar is also what helps to keep this theater running – so, if you want to help this local business, arrive hungry! As a bonus, if you spend $25 or more in concessions, they'll even reward you with a free movie ticket for your next visit. I'd call that a mutual investment!
Silver Moon Drive-In – swap shop weekends
On Saturday and Sunday mornings, when the cinema isn't operating, the drive-in doubles as a swap shop. If you're a fan of flea markets and the like, this would be right up your alley. Every weekend morning starting at 5:00, everyone is welcomed to meander the vendors' wares that are for sale and trade – or, even, sell – something of his own. Admission and parking is free while the swap shop is open (unless you want to set up a table). Anyone interested in being a dealer can do so by contacting Silver Moon and paying a set-up fee of $5 on Saturdays and $15 on Sundays. 
The swap shop typically lasts until around noon and takes place under the shade of their large canopy located by the snack bar. It's worth anyone's time to check it out and, even, come back for another visit, since their merchandise changes weekly. Patrons can find just about anything, including produce, DVDs, and antiques. And for anyone who needs to fuel up during the swap meet, the snack bar is open and serves up some tasty breakfast options.
Silver Moon Drive-In – final thoughts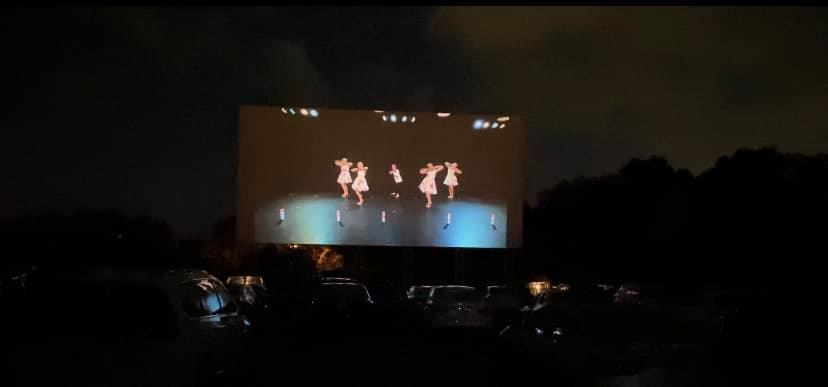 On our last visit to watch a Bill Murry and Harold Ramis double feature of Stripes and Ghostbusters, my wife and I can say we felt safe and comfortable the entire time. Seeing the films from the safety and comfort of our vehicle made it feel like we were in our own private, movie-viewing capsule and was the very definition of social distancing. Throughout the property, the theater's employees were doing their part in respect to the CDC guidelines by properly wearing masks and maintaining the cleanliness of their facilities, and everyone – including the patrons waiting for their food – were doing their best to maintain their six-foot separation at the snack bar and bathrooms.
Their service was top-notch, as well, from the booth attendant's smiling eyes and kind voice directing us to our viewing lot to the snack bar displaying the wait time for their made-to-order items. Overall, Silver Moon Drive-In has consistently delivered an exceptional experience any time we've gone – you seriously couldn't ask for anything better.
---
What's your favorite drive-in in the Orlando area? Let 100,000+ other theme-park fans know in our Orlando Informer Community on Facebook.
And be sure to follow Orlando Informer on Facebook, Twitter, and Instagram for the latest news and tips at Universal Orlando, Walt Disney World, and other Orlando destinations.
Featured image: Silver Moon and Cinema Treasures