On May 6, Disney announced that Shanghai Disney Resort would be reopening to the public after its COVID-19 closure starting on Monday, May 11. It has since given out detailed instructions (including a handy video) on how Shanghai Disneyland will operate in the age of social distancing, covering everything from the running of attractions and restaurants to how shopping and character interactions will be handled.
While nothing concrete has yet been announced for any of the Mouse House's other theme-park resorts around the globe, the company has already stated that it plans on using its Chinese safety standards as guideposts for those other worldwide locations – including for the crown jewel of its portfolio, Walt Disney World Resort.
For right now, all we know for certain is that Disney Springs will be operational again, albeit at a reduced capacity, starting on May 20. However, once the Floridian theme parks do get back up and running, here's what we just may be able to expect.
How do I get into Shanghai Disney Resort?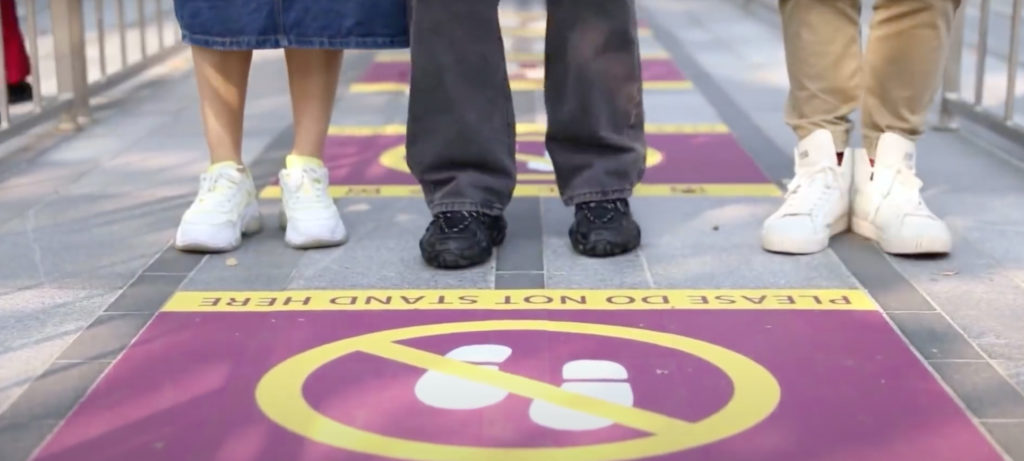 First things first: just as with any normal, non-pandemic time, guests will need admission in order to enter Shanghai Disneyland. The twist here comes in the form of Disney suspending all on-site transactions altogether – everyone will need to purchase his or her tickets online beforehand, via either the company's website or its "official travel partners' channels."
These passes will be date-specific – and, at least in the case of annual passholders looking to get an advance registration, time-specific, as well – and will be significantly limited. In fact, the first day's tickets all sold out within just a matter of minutes of their going on sale. (And, no, the park's usual general admission won't be accepted, so if you still have normal passes in your back pocket, you're best to leave them there for the time being.) In order to secure a spot at the resort, each guest's name, phone number, and government identification number will need to be provided – and that ID will need to be brought to the park, as well, so the cast members can verify it. All of these will result in the generation of a reservation QR code, which has to be scanned once on-property.
(There's one last element that will need to be brought to Shanghai Disney, and it's something that has become standardized in China during the spread of the novel coronavirus: a health QR code, which is generated by the government and which, if green, allows citizens to access all manner of public buildings or facilities. [If red, individuals are requested to isolate at home.] It is doubtful that such a practice would ever be instituted here in America.)
Once at Shanghai Disney, you must undergo a health screening before even arriving at the standard security screening (yes, that's still present) – this mainly consists of your temperature being scanned, to ensure that you don't have a fever.
There are two items that we see pop up during this new entry process, and they are facets of the COVID Disney experience that will continue on throughout the remainder of visitors' stays at the resort: face masks and social-distance markings in queues. Guests will not be allowed to remove their masks, except for when eating, while on Disney property; likewise, maintaining six feet from other individuals, even while waiting in line, will be mandatory the entire time.
How do I experience the attractions?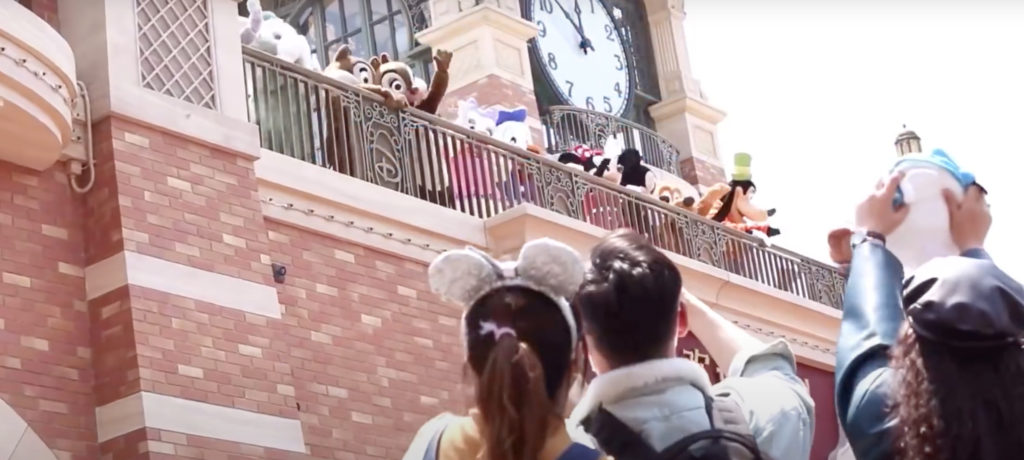 Disney has stated that not all attractions will be open during the initial reopening phase that starts on May 11; children's play areas, theatrical shows, parades, nighttime spectaculars, and some character meet-'n-greets will remain indefinitely shut down.
This does still leave the "vast majority" of experiences open, but they will now operate at what the company calls a controlled capacity. This means that markings will be set up along the floor and, where applicable, handrails every six feet or so, and this social-distancing practice will continue on to the ride vehicles themselves – groups will be required to leave an empty seat between them and the next passenger(s). (For those attractions that have smaller vehicles, only one party will be allowed to board at a time.) Finally, upon leaving, guests are asked to use the hand sanitizer that will now be stationed at every ride exit.
Let's circle back to character interactions. Those that remain have been heavily modified in order to maintain a safe distance; look for Mickey, Donald, and friends to make appearances on, say, raised platforms away from the public in each of the themed lands, welcoming everyone back to Shanghai Disneyland. (Such a practice, of course, will make photos with the characters impossible, unfortunately.)
In order to make up for all these experiential omissions and restrictions, Disney has decided to implement two new mini showings: a "special character procession," called Mickey and Friends Express, which will occur several times a day, and Evening Magical Moments, which will briefly paint Enchanted Storybook Castle with light and music each night.
How can I dine and shop?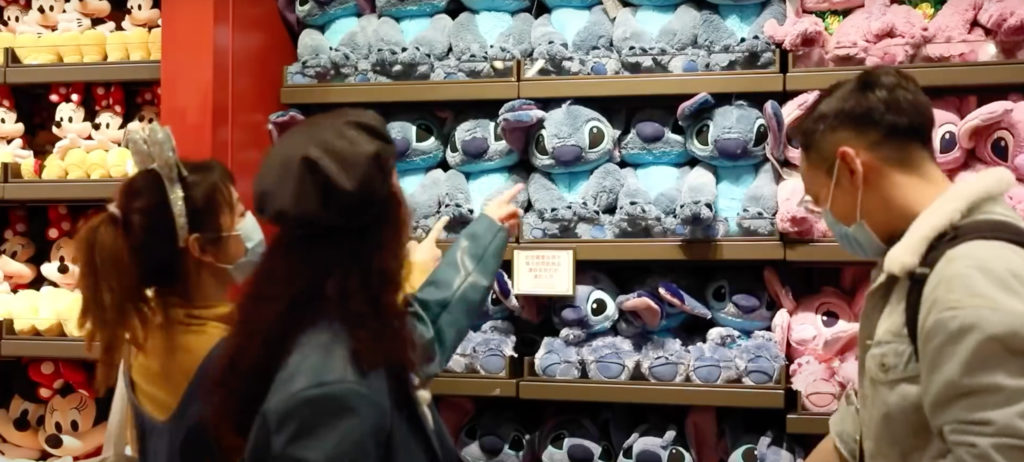 When it comes to eating and shopping, Disney has stated that its directives will be rather straightforward in these regards: every other table will be left empty (and will be designated as such by a card placed atop it), and individuals will be asked to only touch that merchandise that they actually intend to buy – and to purchase it using contactless payment options (although cash will apparently still be accepted, as well). As with the attractions, additional hand-sanitizer stations will set up in both of these venues.
Lastly, the company went out of its way to specifically mention the medical professionals who "helped make [Shanghai Disneyland's] reopening possible," and the special way it intends to celebrate them in the near future. This also seems like a shoo-in for inclusion at Walt Disney World once it joins its Chinese counterpart in slowly returning to operational life.
–
Which safety precautions do you think will make it over the Pacific to Orlando? Share your thoughts with thousands of other Disney fans in our Orlando Informer Community on Facebook.
And be sure to follow Orlando Informer on Facebook, Twitter, and Instagram for the latest news and tips at Universal Orlando, Walt Disney World, and other Orlando destinations.