On the one hand, the new Sesame Street land at SeaWorld Orlando is a pretty standard children's area of a theme park; with its bright colors, happy music, and inviting design, it's actually fairly reminiscent of the Shamu's Happy Harbor land that it only recently replaced (especially considering that all six of its rides are holdovers from these earlier, Shamu-heavy days).
On the other hand, however, this doesn't at all take away from the achievement that SeaWorld has managed to pull off here. The six-acre section bristles with a level of detail that may not quite live up to the sophisticated standards of, say, Walt Disney World Resort's Pandora: The World of Avatar, but which knocks every other small-children area from Central Florida out of the running. (In fact, we'd even go so far as to wager that Sesame Street is now the most detailed land in all of SeaWorld Orlando, period.) When considering just how much is tucked away seemingly around every corner, from Easter eggs to interactive play elements, the park's newest addition almost comes off as the kiddie version of Universal Orlando Resort's deliciously-layered The Wizarding World of Harry Potter – Diagon Alley.
Let us explain how.
Immersion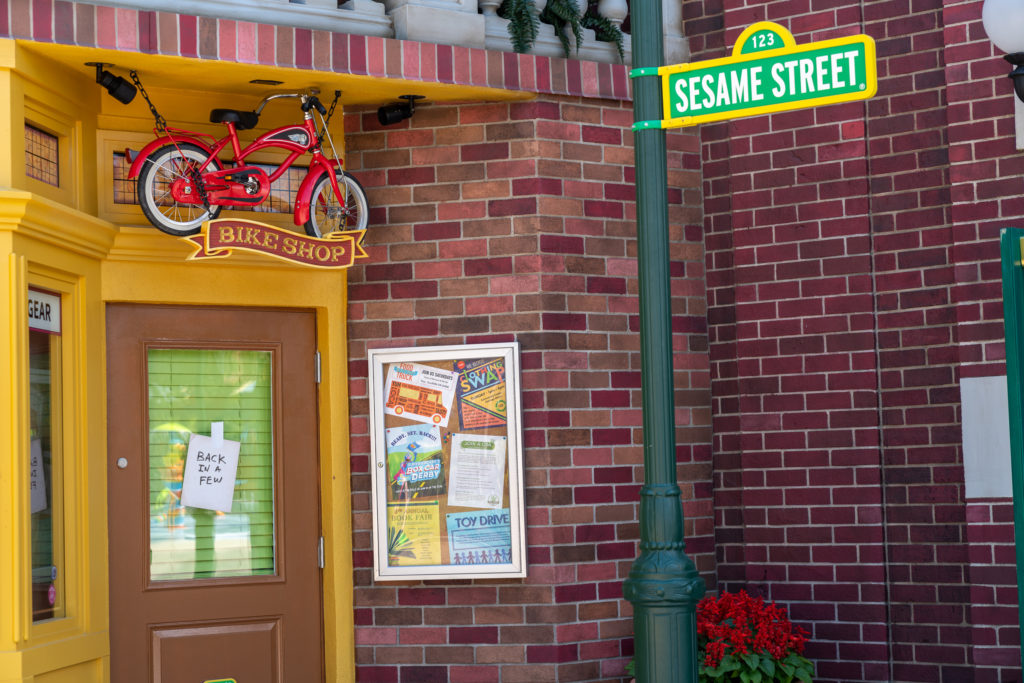 There are a number of iconic, instantly-recognizable elements from the Sesame Street set that have been transplanted out into the real world and given full, three-dimensional form, with Oscar the Grouch's trash can, Big Bird's nest, Mr. Hooper's store, and the stoop of 123 Sesame Street being only the four biggest examples. But surrounding these familiar locations are, well, a real city block, with two-story buildings that tower over them and back rooms that aren't visible on the television show but which are now explorable for the very first time (such as Mr. Hooper's stock room, which should particularly be a real treat for kids). Children can be forgiven if they can't help but feel lost in the proceedings – not unlike many adults at Diagon Alley (and, soon to be, Star Wars: Galaxy's Edge at Disney's Hollywood Studios).
Even better, SeaWorld has installed a few nice touches, such as placing high-definition monitors so that they double as several of the windows that visitors stroll past, which allow a number of Sesame Street's cast to be realized. In one such example, Elmo and Mr. Snuffleupagus decide to make a gust of wind so powerful that a pinwheel – a real, physical prop, placed on the window ledge – can blow right in front of kids' faces. It's a simple effect, but it's a magically immersive one. (Yes, all of the voice actors from the show were brought in to record all of the land's new lines – something which actually places Sesame Street ahead of Diagon Alley.)
Food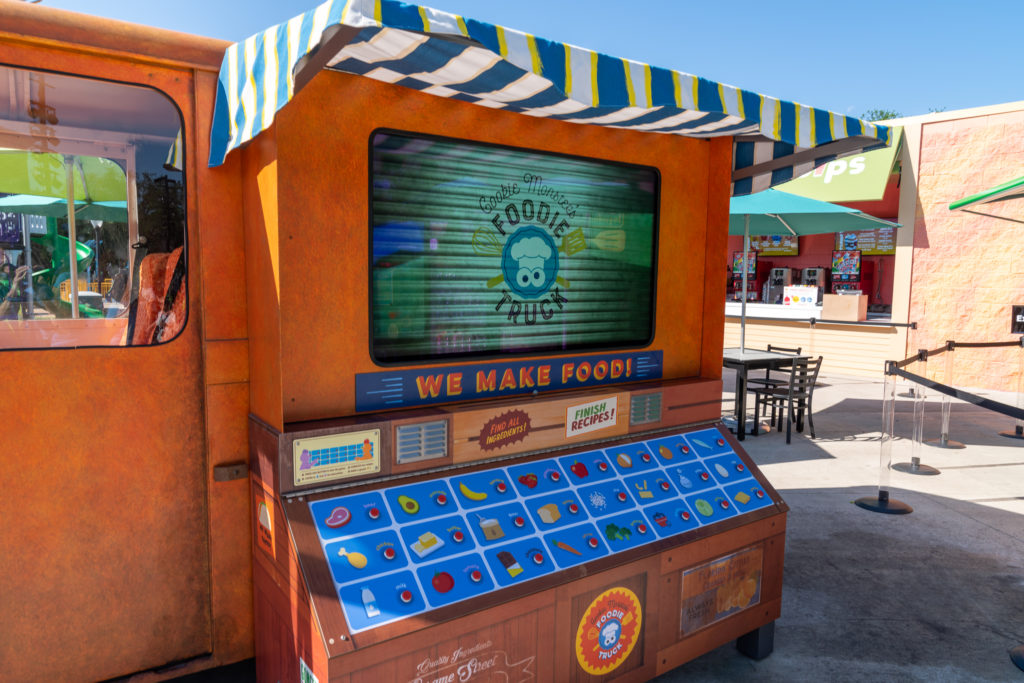 Offering exclusive, themed food straight out of guests' favorite properties has become the name of the game since Universal ushered Butterbeer onto the scene, and it's no different with Sesame Street (albeit this source material doesn't give anywhere near as much to work with as does Harry Potter, of course). To start with, the more straightforward food options have been actively incorporated into the theme of the land – a line of "foodie" trucks has been placed at one point in the mini-city, and they offer everything from different types of chicken tenders (such as homemade crispy, Hawaiian grilled, and Asian tempura varieties) to grilled-cheese sandwiches. It's a nice touch, even if it's not necessarily a bold one.
But then there are Sesame Sips, smoothies made from real ingredients (and named after various characters from the show), and, of course, giant blue cookies with white chocolate chips, an offering that is unmistakably (or is that quintessentially?) Sesame Street. It's doubtless that many a child's eyes will light up with recognition and delight when they spot these cookies – and that many a parent's wallet will be opened to purchase them.
Interactive elements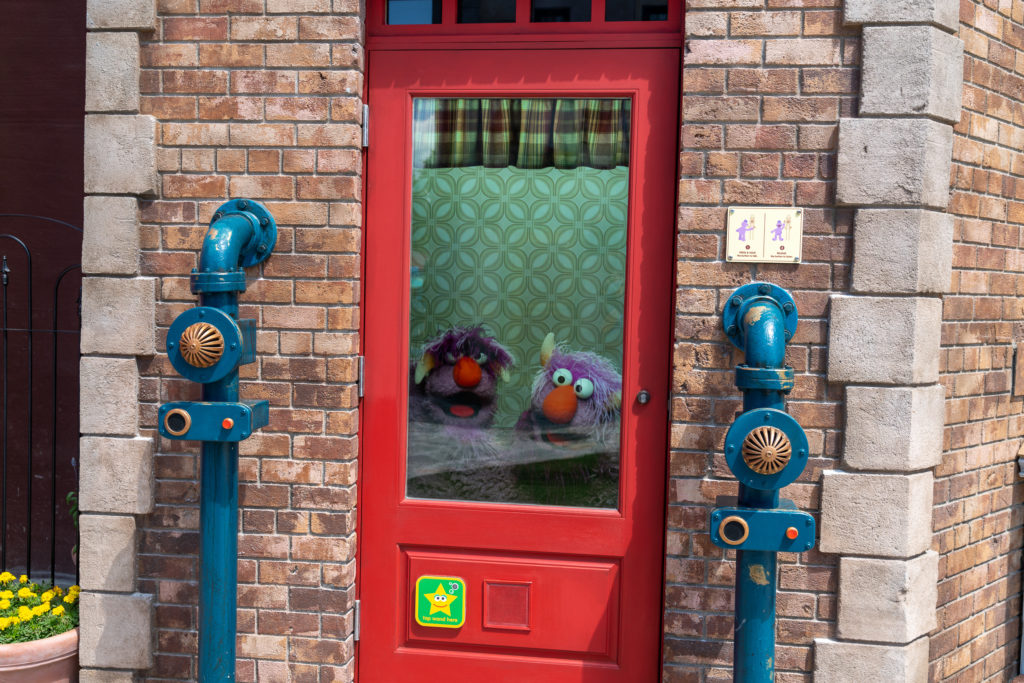 In addition to a number of buttons to push and touch screens to tap – actions which, say, get Bert and Ernie to come to the door or to solve a puzzle at the laundromat – there is also an Elmo bubble wand that acts (yup, you guessed it) not too dissimilarly from one of Harry Potter's interactive wands: at several specially-marked locations, visitors can wave their little $30 bubble makers and trigger certain events around the landscape, producing such effects as making the food trucks honk. Even SeaWorld's description sounds like it could come straight from the non-muggle area of London: "Magically interact with Sesame Street's environment to enhance the experience around the neighborhood."
Rounding out the interactive part of the new theme-park land is, of course, a series of mini-games (because the equation at work here posits "Interactive + children = videogames"). These run the gamut, from using your body to control a tricycle to cooking treats at the food trucks to opening a mail slot to spot the Yip Yip Martians engaging in a series of shenanigans, and they all add an extra layer of engagement and fun for those times when you're not scarfing down snacks or exploring the back corners of Sesame Street.
One more thing: the attractions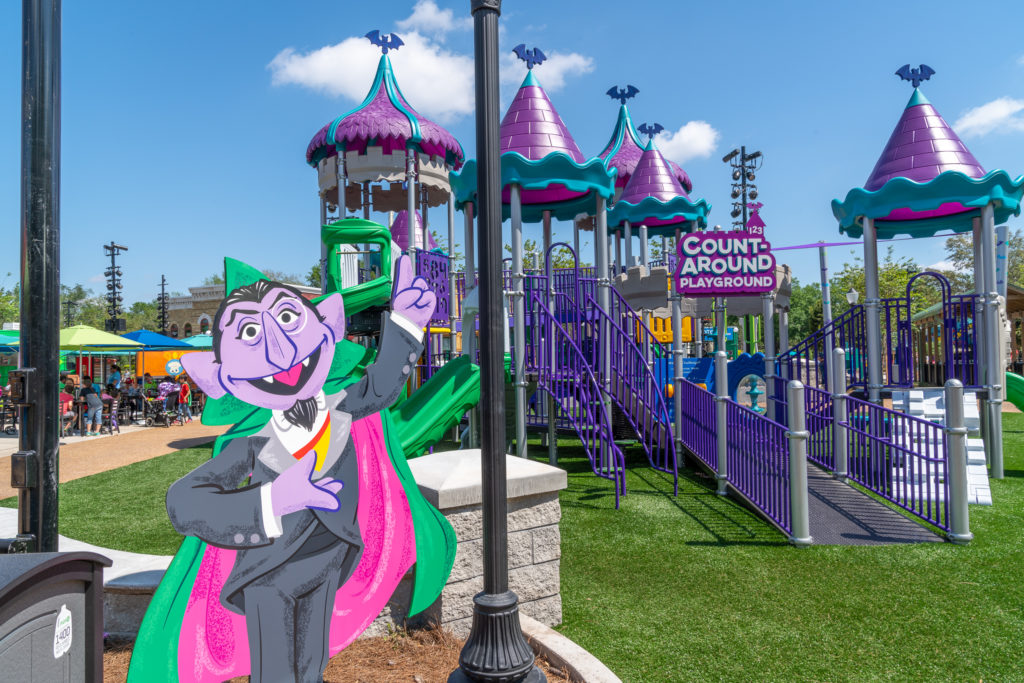 We've already mentioned how Sesame Street's six main rides are all direct imports from the area's previous incarnation (yet another wizarding comparison, actually, as one of The Wizarding World of Harry Potter – Hogsmeade's attractions and its main eatery are re-skins, as well). But we would be remiss if we didn't just quickly touch on all the other experiences that the new land also offers: Storytime with Big Bird is exactly what it sounds like, with the added benefit of being able to take pics with the titular character after the show; Count-Around Playground and Rubber Duckie Water Works are two new, built-from-the-ground-up play areas, the latter of which pumps out 500 gallons of water a minute; and various meet-'n-greet opportunities will be had all around the neighborhood, particularly in a dedicated venue that allows young guests to help design their souvenir photo (and which is plastered in rather clever Sesame-ized movie and theatrical posters, reserving a wink and a nudge for the adults).
It is probably the Sesame Street Party Parade, however, that will steal the spotlight here. SeaWorld Orlando's first-ever daily parade, this one definitely hits a home run, filled with floats, characters, dancers, music, and colors enough to get any child on her feet and any parent smiling. Consider this the finishing touch on your entire Sesame Street experience, and the last little push that grants SeaWorld Orlando the kiddie crown.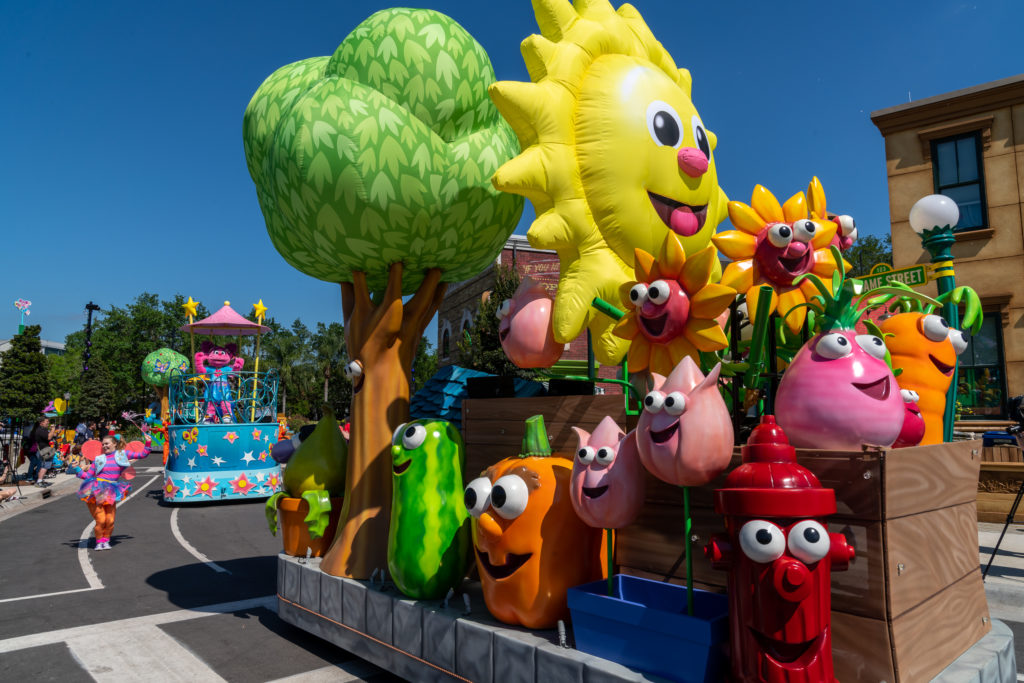 Sesame Street at SeaWorld officially opened on Wednesday, March 27, 2019.
–
Did you know that 60,000+ vacation planners are busy discussing SeaWorld, Universal Orlando, and other Central Florida experiences right this second? Join the conversation over at our OI Community Facebook group.
And be sure to follow Orlando Informer on Facebook, Twitter, and Instagram for even more updates on everything Walt Disney World, Universal Orlando, and other Orlando experiences.