Preview this Page
Overview
Beyond its record-breaking attractions and exciting aquatic encounters, SeaWorld Orlando has so much more to offer than you may notice at first glance. Before you check these spots out for yourself, grab discounted SeaWorld Orlando tickets through Orlando Informer.
One of the best things about exploring Orlando's theme parks is finding all the hidden gems, and SeaWorld Orlando is no exception! SeaWorld is full of wonders that can turn your visit into a magical and relaxing adventure.
Whether you're looking for a place to sit and enjoy your meal, the best views of the swooping coasters, or a great background for your photos that will last a lifetime, there are plenty of lesser-known locations in SeaWorld for you to discover.
Rest and Recharge Stations
Of all the secret spots in SeaWorld Orlando, Rest and Recharge Stations are among the easiest to miss. These stations are perfect places to get your fill of dazzling coaster perspectives while you charge your electronic devices and rest your legs. Each station is outfitted with plenty of USB ports and outlets to help ensure your devices are fully charged to capture every moment of your adventure.
Two Rest and Recharge Stations are located just outside of the Key West area and Mako. Both stations offer awe-inspiring looks at Manta and Mako and seat eight guests who need to recover from their trek around the park.
Grab some popcorn and have a seat! Nothing is more entertaining than listening to coaster-goers screams while you rest your exhausted feet.
Dolphin Underwater Viewing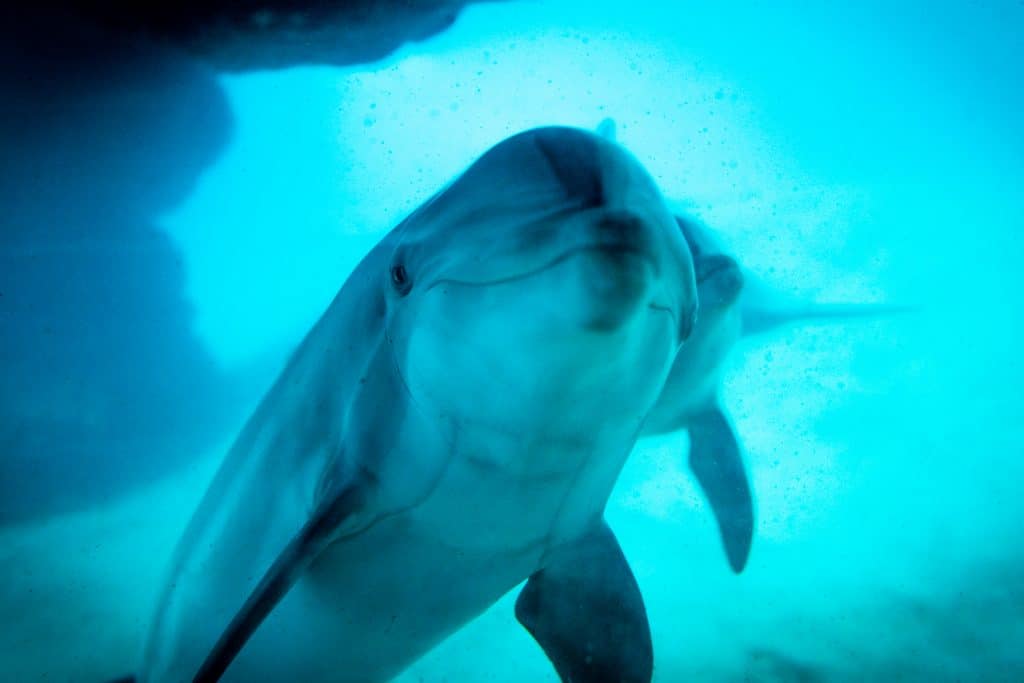 Getting up close and personal with animals is only one benefit of visiting SeaWorld Orlando. Nothing feels more personal than the Dolphin Underwater Viewing just past the Key West area. This rotunda has a lower and upper level that allows you to witness everything the dolphins are up to, including racing and playing.
Here, you'll only be mere feet away from a pod of dolphins. There is no better photo-op than this air-conditioned getaway in all of SeaWorld Orlando.
Many dolphins will blow bubbles and play with them while guests can watch from the underwater viewing area. If you're lucky, you may be able to capture one of these moments for yourself!
Manta Aquarium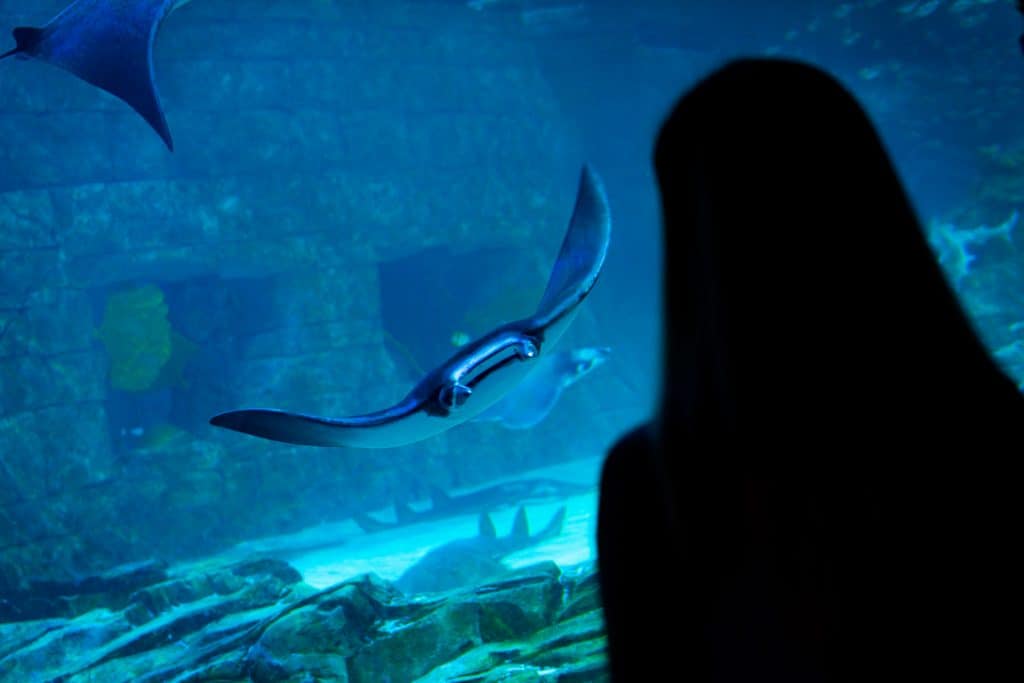 The aquarium located just next to the Manta lockers showcases every bit of the beautiful ocean life SeaWorld seeks to protect. Upon walking in, you'll be greeted with wall-recessed habitats that hold a host of fish, stingrays, and other sea creatures that will inspire you to learn more about the natural world we share.
One notable exhibit is overhead just as you round the first corner, bathing you in shimmering light as you look up at the rays and marine life swimming above. Others include marine life you can't find elsewhere, like Pink Sea Stars, Swimming Anemones, and Weedy Sea Dragons.
Whether you want to marvel at unique sea creatures or escape the Florida heat, the Manta Aquarium is a perfect location for you and your family.
Dolphin Nursery Alcoves
The Dolphin Nursery can be an ideal location for any SeaWorld guest with a camera, especially those who love dolphins. Here, you'll be able to see dolphin mothers and their calves, getting a closer look at how they behave together and exist in their habitat.
The marine life in these enclosures can be viewed from the front, where a large pane of glass gives you a clear view of the babies and mothers swimming. However, we suggest the alcoves on the right side of the enclosure. Tucked away in the back corner are three cubbies you can curl yourself into to watch as the dolphins pass in front of you with brilliant clarity.
These cavities have circular panes of glass where the young, playful dolphins will swim past, or (if you're lucky) stop by to say hello.
Lakeside Grill Seating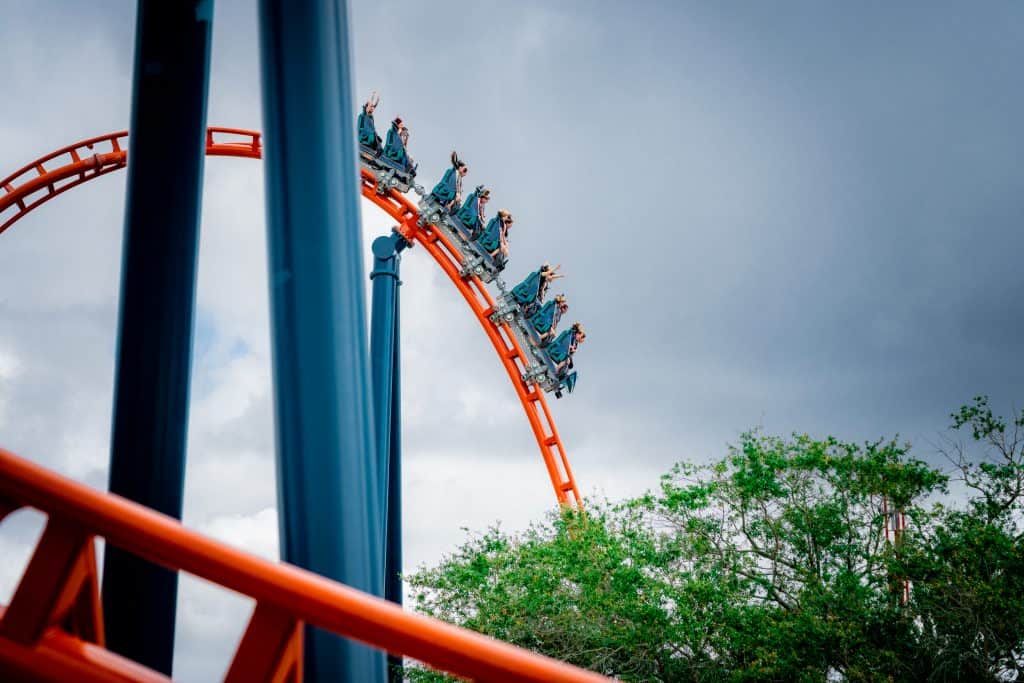 Not only does Lakeside Grill have waterfront seating, but just outside lies a seating area where you and your family can pause for a small recharge. As you gaze out over the lake, you'll have a panoramic view of the park's top attractions.
To your right, you'll see Ice Breaker, one of SeaWorld Orlando's newest coasters that will take you high into the air only to drop you backward for a thrilling adventure. To the left, you'll have a stunning view of one of Mako's tight turns over the lake.
This location is ideal for watching coasters, having lunch, or pausing for some reflection as the sun sets on the lake. If you're lucky enough to visit during the holiday season, this location is perfect for watching the iconic Christmas tree lights show on the lake or getting an unforgettable photo op.
Jewel of the Sea Aquarium
Just outside the Journey to Atlantis drop is an aquarium attached to the Golden Seahorse gift shop. This gift shop doubles as the Journey to Atlantis exit, making this aquarium easy to access and a perfect place to see some extraordinary marine life you won't find anywhere else.
This aquarium will have you surrounded by sea creatures, no matter the direction you look. Overhead, small fish and sharks swim, and below your feet are six thick panels of glass that house a tank of assorted fish.
This spot is also home to unique marine life like Comb Jellyfish, Moon Jellies, and more. We suggest keeping an eye out for the Moray Eels. These creatures have plenty of hiding spots, but if you're lucky, you might just spot one!
Marveling at fish, observing the stunning mechanics of the latest and most incredible coasters, and relaxing waterside are only a few of the brilliant adventures SeaWorld has to offer. Consider stopping by these locations to get the most out of your vacation. Visit these secret spots yourself by purchasing discounted SeaWorld Orlando admission through Orlando Informer.
---
Have you found your own magical SeaWorld hidden gem? Let us know! Follow Orlando Informer on Facebook, Twitter, and Instagram for more tips, updates, and information on how to forge an unforgettable theme park vacation.