February 17 through April 15, 2018, guests visiting SeaWorld Orlando can take part in the returning Seven Seas Food Festival.
The festival, in its sophomore year at the park, is designed to offer guests an expanded selection of unique tastes.  Touting over 180 items, including specialty food, brews, wine, and spirits, the food festival is spread across the park in 35 locations. And if the food weren't enough, SeaWorld is bringing a number of bands to help entertain the feasting fans. Currently, the performance schedule looks like this:
2/17 – Bachman and Turner
2/18 – Larry the Cable Guy
2/24 – Jacksons
3/3 – Huey Lewis & the News
3/4 – Chris Young
3/10 – Daughtry
Additional performances – Eli Young Band and El Gran Combo, for example – have also been teased.
During a media preview that was held last night, we sampled bites inspired by cultures worldwide. A favorite among the crowd was the new Bacon-Wrapped Sweet Plantain ($4.99) from the Brazillian Market; the snack may sound like two tastes that really don't go together – until you remember that bacon goes with everything.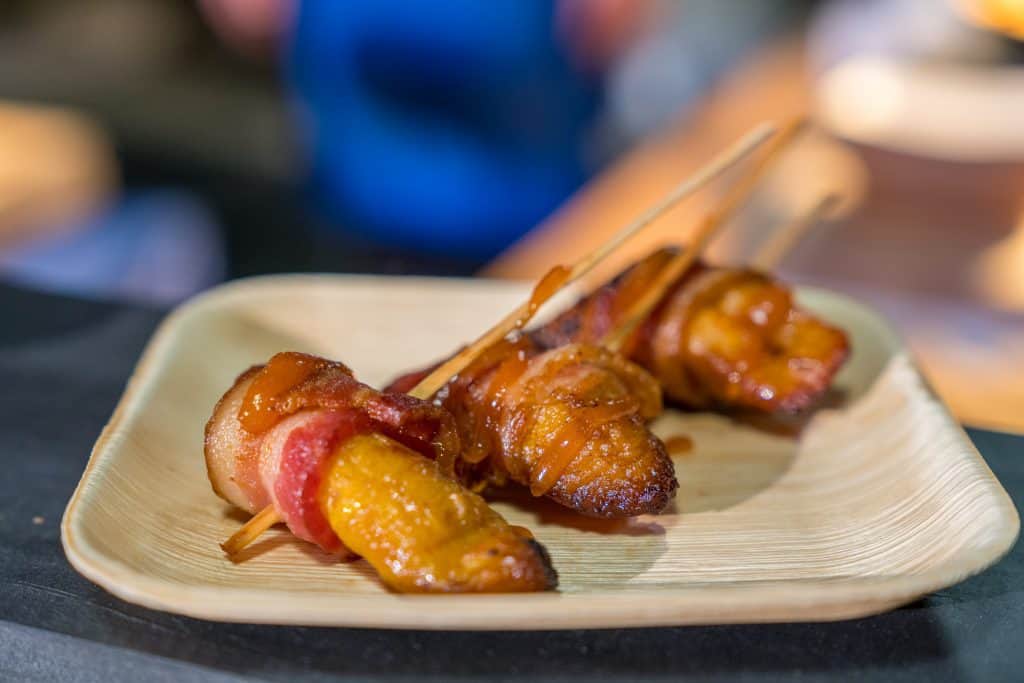 The Shrimp Mac and Cheese ($6.49) from the Florida Market is also a fun treat if you're looking for something small but hearty. Want something fresh instead? The new Crab Cake ($6.49) from the Carribean Market is definitely worth a try.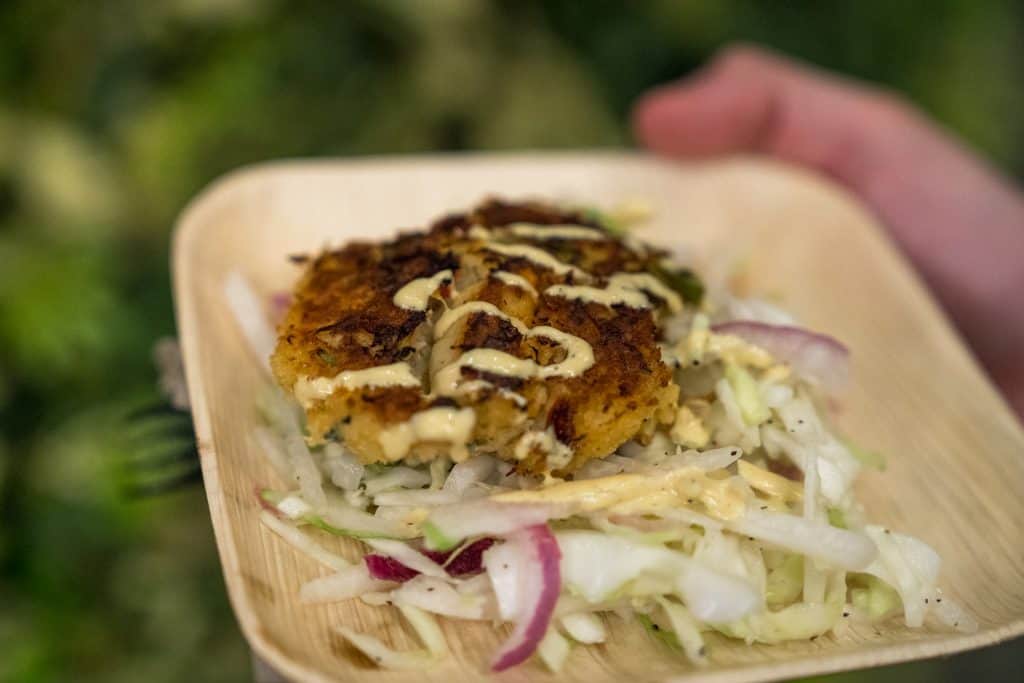 On the sweeter side of things, the Dark Chocolate Guinness Mousse Parfait topped with Baileys-Infused Whipped Cream ($4.49) from the Mediterranean Market is a solid choice, while the Key Lime Martini ($4.49) from the Florida Market is less of one. Key Lime lovers may be thrown off by the dessert's sweetness instead of the traditional creamy tart that's expected.
If you're looking for a refreshing dessert to help beat the heat, the Hawaiian Pineapple Dream Cake ($4.49) from the Polynesian Market is served chilled.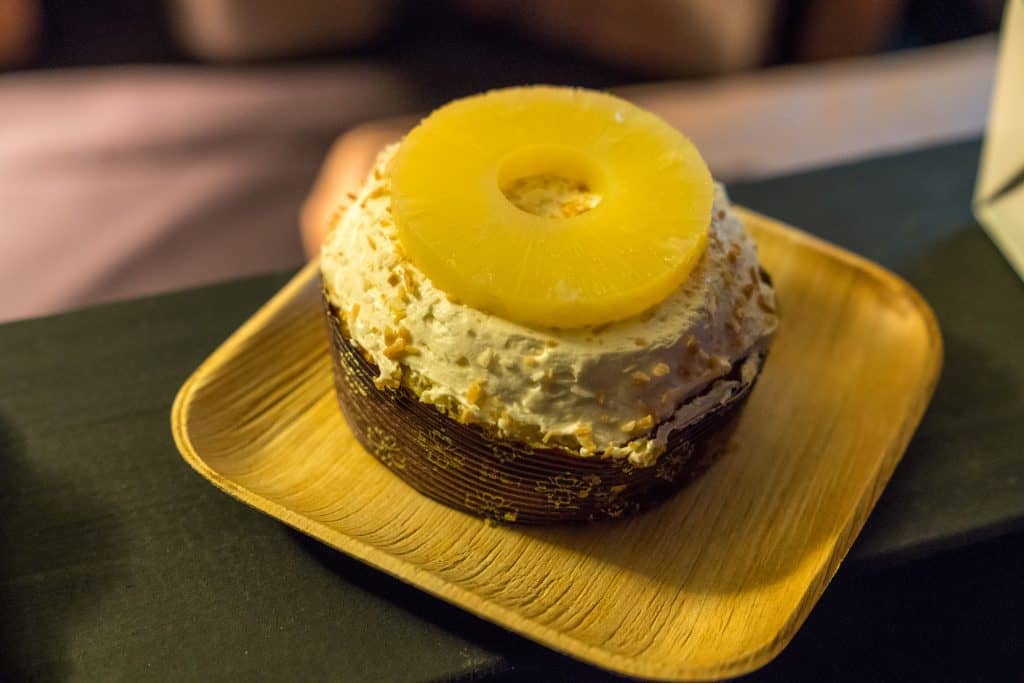 One of the unique things that separates the Seven Seas Food Festival from events like Epcot's Food and Wine Festival is the option to pre-pay for the dishes and drinks you're interested in trying: the Food and Beverage Sampling Lanyard allows the purchaser to enjoy five, eight, or 15 food and drink samples for a flat rate. Packages range from $30 to $60, and the lanyard is valid for the entire run of the event. If you're a SeaWorld annual passholder, this lanyard is a fantastic idea; with food and beverage pricing ranging from $3.99 to $9.99, and depending on how often you visit, the lanyard can save you money by dropping the average cost per item. For example:
A five-punch Sampling Lanyard averages each selection to $6
An eight-punch Sampling Lanyard averages each selection to $5
A 15-punch Sampling Lanyard averages each selection to $4
And did we mention it works on any food, craft brew, wine, or specialty-drink sample option? Yeah, it's a decent deal.
SeaWorld's Seven Seas Food Fest runs weekends through April 15th.
–
Follow Orlando Informer on Facebook, Twitter, and Instagram for full coverage of SeaWorld Orlando and other area attractions!