After announcing a revolutionary new water ride for 2018 and its intent to eventually make as many as five on-site hotels, SeaWorld Entertainment today added one more big revelation to the pile: it's going to add a brand-new themed land to SeaWorld Orlando, as well.
SeaWorld has had a 37-year partnership with Sesame Workshop, the creators of the even-longer-running Sesame Street, that has seen the show's characters be integrated into its various parks, with the SeaWorld and Busch Gardens locations in San Diego and San Antonio even brandishing entire Sesame Street lands. Now, SeaWorld Orlando will be getting in on the action, with Sesame replacing Shamu's Happy Harbor, a children's area that has – what else? – a collection of kiddie rides and water features. The new land is expected to be completed by fall 2022.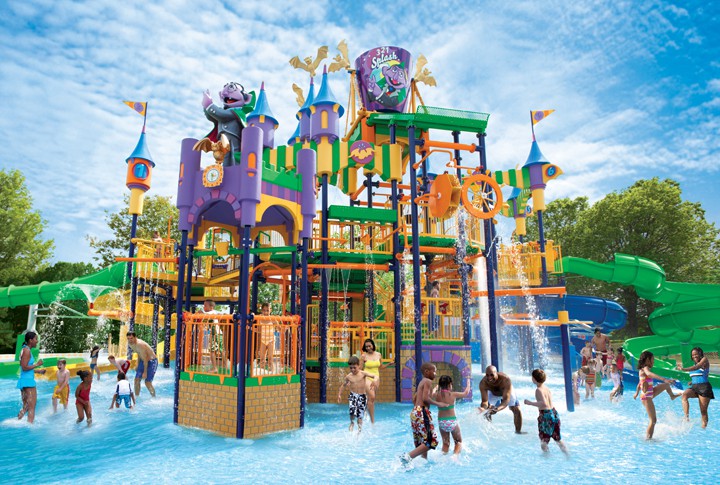 Perhaps an even bigger revelation, however, is the news that a second theme park devoted just to Sesame Street is also in the works. The original Sesame Place opened in 1980, is just 14 acres in size, and sits in the outskirts of Philadelphia, Pennsylvania; while the new location has yet to be determined, there exists the possibility that SeaWorld Entertainment will attempt to add to its still-fledgling Orlando empire by having Sesame Place be installed here, next to Discovery Cove, Aquatica, and, of course, SeaWorld Orlando (what better way to ensure the creation of all those on-site resorts?). Wherever it ultimately ends up, the two companies announced that the new park will open no later than summer 2021 – a year before Sesame Street Land in Orlando arrives.
(And even if the second Sesame Place doesn't wind up in Central Florida, there's always the possibility that the third one will – Sesame Workshop and SeaWorld have said that their new arrangement will allow for some serious expansion, potentially all across the country.)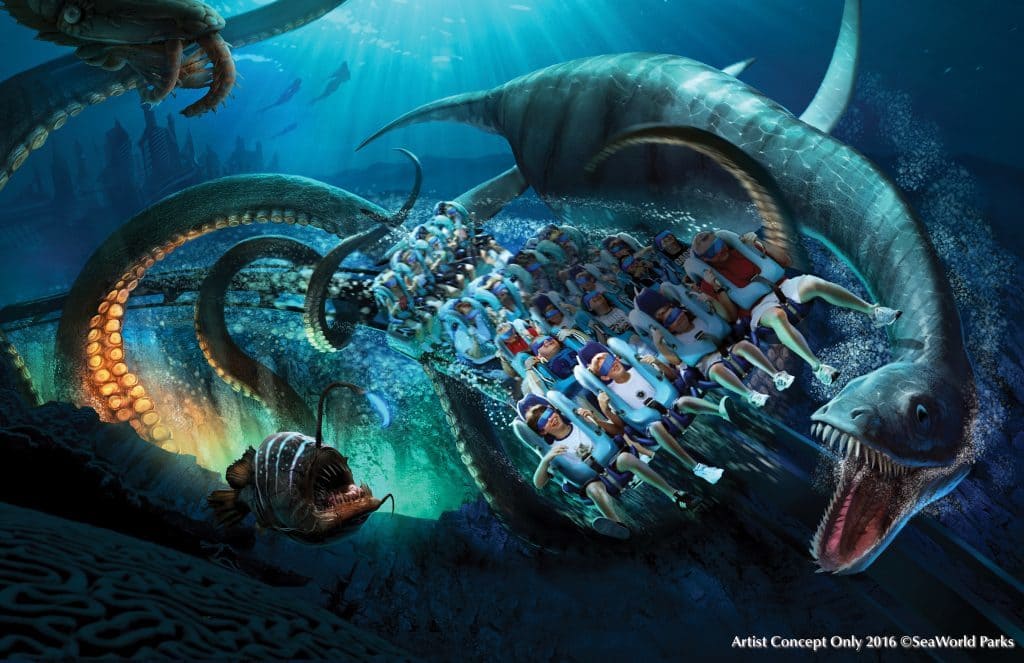 SeaWorld Orlando is in the midst of a tight restructuring, with all of its new attractions this year adhering to a strict guideline of attempting to do more with less resources – hence the added story and visuals of Kraken's VR upgrade, for instance. The injection of Sesame Street into the area could potentially fit into this profile, with all of Shamu's Happy Harbor attractions just getting a facelift to fit the new theme (a scenario which isn't inherently bad; Universal did much of the same thing when it brought the first Wizarding World of Harry Potter to Islands of Adventure in 2010, after all). Whether SeaWorld Entertainment opts for this path or goes the route of completely building the new land from scratch, the presence of such a hallowed intellectual property is obviously meant to secure its footing with the city's countless international tourists – and to be the company's answer to Universal's Boy Wizard or Disney's upcoming Avatar and Star Wars Lands.
And who knows? Such a move could even, just perhaps, point to an entirely different type of future for SeaWorld now that its killer whale-focused identity has been discarded.
The new licensing agreement allows SeaWorld to retain the theme park rights to Sesame Street until December 2031.
–
Be sure to follow Orlando Informer on Facebook, Twitter, and Instagram for the latest news, tips, and rumors at Universal Orlando, Walt Disney World, and other Orlando attractions.