Let's be blunt: SeaWorld Entertainment isn't doing very well right now.
In late August, it was announced that its former CEO, Jim Atchison, is under investigation by the Department of Justice for insider trading. A few weeks before that, it was revealed that the company's national attendance for the first half of the year was down by 353,000 compared to the same period in 2016, with an accompanying net loss in revenue of $237 million – and 2016's numbers weren't very good to start with. And just before that, SeaWorld's long-time chief financial officer abruptly quit, fanning the rumor flames that the corporation was in the process of being bought out, either in part or in whole, by some big-name competitors. (All of which, of course, doesn't even touch upon the Blackfish controversy from 2013, which started this ever-more-deteriorating situation.)
Now, a new report out suggests that things might be getting worse for SeaWorld – but also, potentially, much better.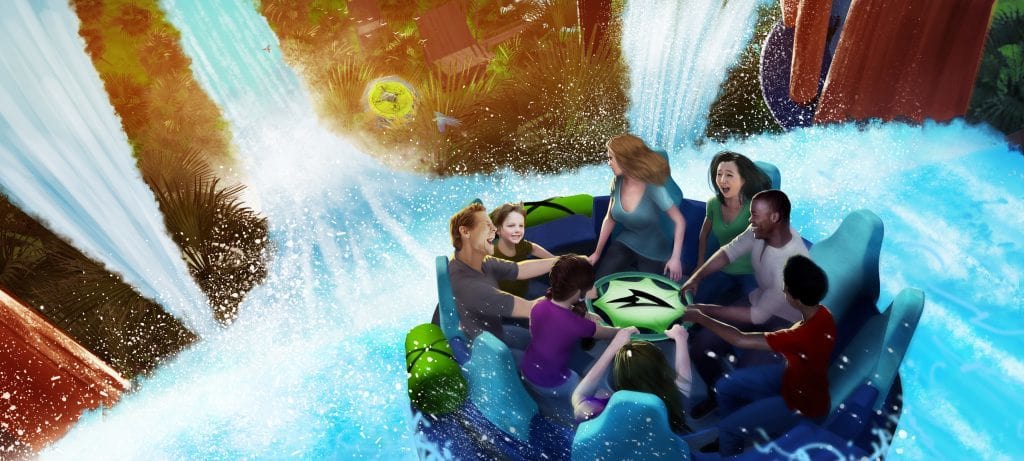 Bloomberg yesterday threw its hat behind the acquisition rumors, stating that it has received confirmation that Merlin Entertainments, the second-biggest theme-park operator in the world (and the owner of The Orlando Eye and the Sea Life Aquarium and Legoland chains here in America, among several others), has made a bid for part of SeaWorld – most likely, the Busch Gardens parks, given Merlin's preexistent policy of not keeping whales or dolphins in captivity and given the company's previous comments on the record that it is certainly interested in the "good-quality assets" that are the Busch locations.
Despite the claimed hiccup in the negotiations – SeaWorld is said to want an outright sale, instead of acquiring yet another large shareholder – the deal could potentially be very advantageous for both parties. For the beleaguered SeaWorld, it could net somewhere in the ballpark of $1 billion for selling all the Busch Gardens, along with their attached water parks, across the country, helping to fund its continued renovation of its core SeaWorld parks (giving them a bigger emphasis on traditional rides and attractions as opposed to orca-focused performance shows) and helping to shore up its current market valuation of $1.3 billion. And Merlin, which is valued at $6.1 billion, would continue to expand its international footprint, increasing its global edge over Universal Parks and Resorts and helping to compensate for a continually-down domestic market in the United Kingdom, which has seen a consistent drop in visitors to its amusement parks (and other tourist destinations) thanks to the recent terrorist attacks in Manchester and London.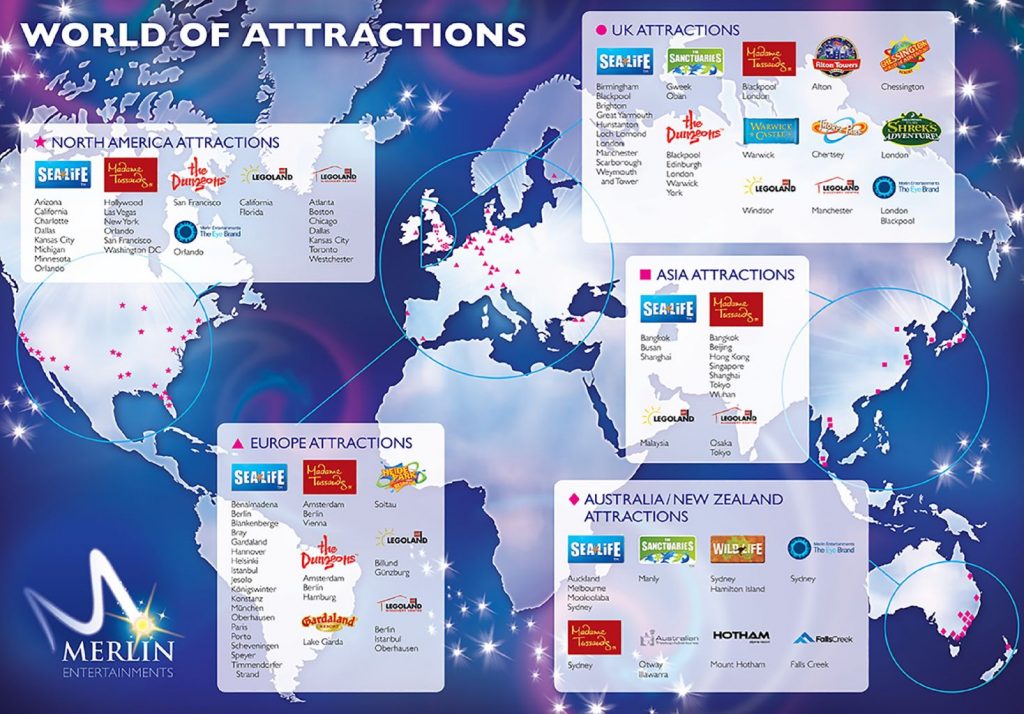 The move would certainly be an extreme one for SeaWorld, but it's becoming increasingly clear that just such a development may be necessary in order to keep the company up and running; during its latest quarterly earnings report, it said that it had learned the painful lesson that continual (and substantial) advertising was necessary in order to keep the SeaWorld brand alive in consumers' minds. That represents, of course, a not-inconsiderable strain on its finances, and when coupled with the company's interest in designing revolutionary new rides, expanding its Sesame Street presence, and, even, creating a major footprint overseas, it'll need as much cash on-hand as possible.
It should be no surprise, then, that the Bloomberg piece also mentions that Merlin is just one of several interested parties – and several possible deals – that SeaWorld is currently considering; without such aggressive plans, current CEO Joel Manby's belief that the company would wither and die is, more than likely, correct, for better or worse.
We should expect to see some real news on this front sometime in the near future.
–
Be sure to follow Orlando Informer on Facebook, Twitter, and Instagram for the latest news, tips, and rumors at Universal Orlando, Walt Disney World, and other Orlando attractions.