For Orlando locals, theme-park days are almost second nature. Park map? No, thanks – we know the layout like the back of our hand.
For our guests and general visitors to Orlando, however, this is, frequently, their first experience with many of our attractions and sites. And, rest assured, there are days when even locals and experienced theme parkers can become quickly overwhelmed with all there is to do, and how to plan the best approach.
To help with both of those instances, here are a few top questions – and our answers – about SeaWorld Orlando that we've received over the years.
Do I need a bathing suit?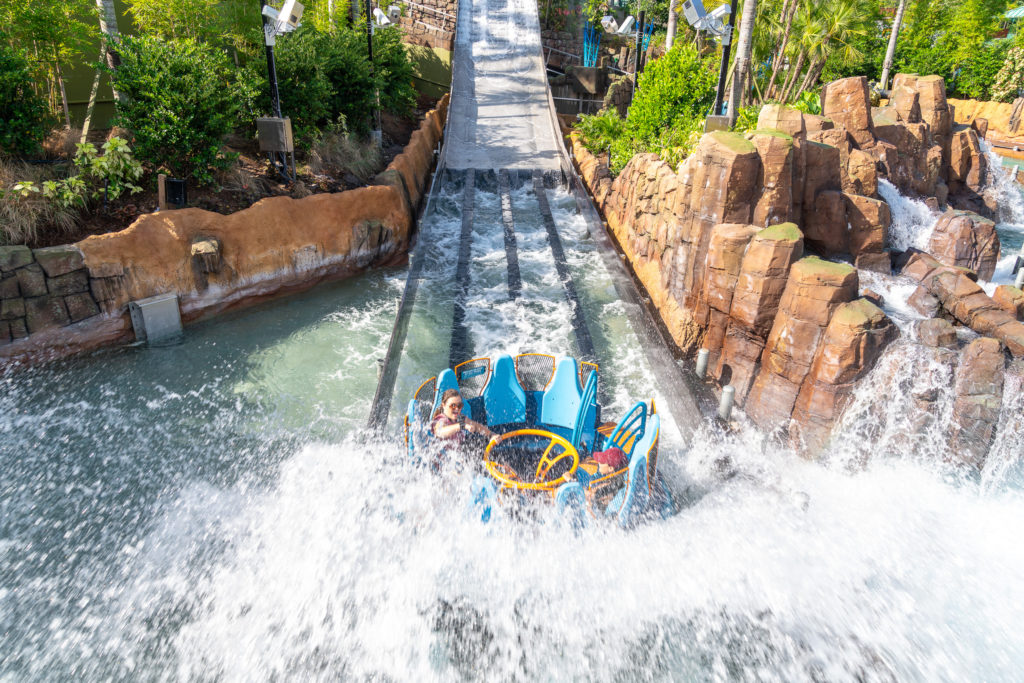 Unless you're going to Aquatica, SeaWorld's waterpark, you likely do not need a bathing suit. That being said, on days where I take on the water rides at theme parks, I usually find it helpful to also wear a bathing suit under my regular clothes, as they tend to dry faster.
There are really only two water rides at SeaWorld Orlando: Journey to Atlantis and Infinity Falls. You're unlikely to get all that wet on Atlantis, but Infinity is a completely different story – you'll probably wind up soaked here as you journey through a lost jungle with drenching falls, roaring rapids, and churning whitewater… after you take on the world's tallest raft-ride drop, that is!
How many pairs of clothing do you suggest for a full day at the park? We're worried about the splash zones!
You really should need just one set of clothes for the day. If you plan on carrying a bag, it's never a bad idea to bring a light coat for cooler months or a poncho for Florida's notorious pop-up storms. Just check the weather before leaving on your vacation (and day to day while you're visiting, as Florida weather can change in an instant).
Temps are usually in the upper 80s/low 90s during the day and upper 70s/low 80s at night in Orlando. The splash zones and aquatic rides mentioned above might offer some opportunity to cool off in the water, but with Florida's usual heat and humidty combo, you will probably dry off quickly.
We'd also recommend being diligent with sunscreen while in Florida (even on cloudy days, those UV rays will find you), and don't forget your sunglasses or a hat.
What about Crocs? Are those a good footwear choice for SeaWorld?
Crocs are just fine as long as you've worn them around and that they are comfortable for you. You'll be walking all day, so it's key that your footwear is comfortable. Lots of people wear Crocs to the parks, though, and they're a great choice, as they dry quickly should it rain or you do find yourself in a splash zone. They also now come in a variety of styles, which help them to be a better choice for theme-park wear.
I have a professional camera 
–

is this a good idea to bring? Or would it be a risk?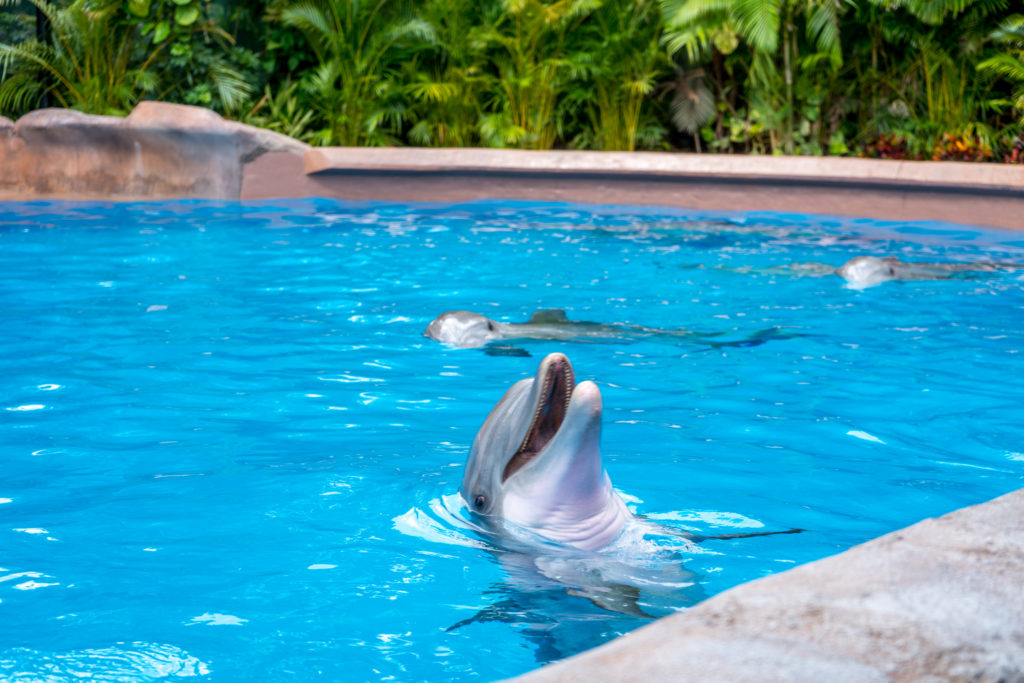 The camera question is tough, and it's definitely a personal choice. Many people bring their DSLR cameras to the parks to capture family memories or the dynamic scenery each theme park offers. It helps if your camera is of compact size and easy to carry around; if it is heavy, it will become cumbersome and won't make for a fun day in the parks.
That being said, SeaWorld only has a few thrill rides – everything else is animal exhibits. It really comes down to how important the photographs are for you, and if you want high-quality images of the exhibits. I wouldn't worry too much about it being safe. Just make sure you have a good strap, and SeaWorld has lockers you can rent if you want to ditch the camera for a few hours.
A nice bonus is that many cell phones today take excellent images, so if you're worried about carrying too much or having your gear become heavy, you may be able – depending on which phone you have – to take great photos without a camera at all.
With any trip to a theme park, you'll want to consider what is most comfortable for you to wear or carry around all day. We recommend bringing only what you find truly essential and what won't weigh you down throughout the day.
Good luck, and enjoy your trip to SeaWorld!
–
Do you have any additional questions about SeaWorld Orlando? Feel free to ask 50,000 other vacation-planners and theme parkers in our Universal Community Facebook group.
And be sure to follow Orlando Informer on Facebook, Twitter, and Instagram for the latest news and tips at Universal Orlando, Walt Disney World, and other Orlando destinations.