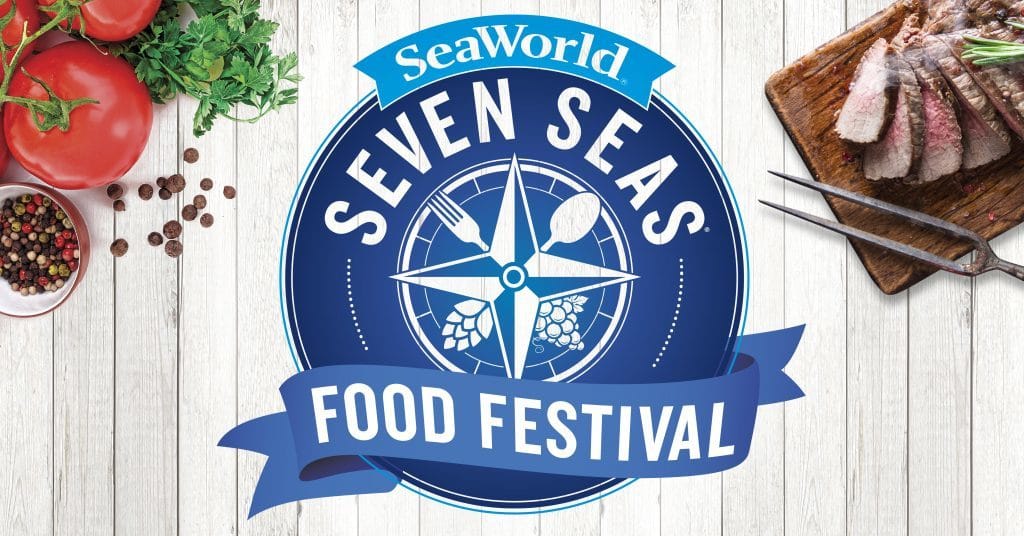 SeaWorld Orlando announced today that their new Seven Seas Food Festival is so popular that they've moved it from Saturday's only to daily operation through April 16 to accommodate spring break crowds.
Seven Seas Food Festival features over 60 unique dishes from 11 global marketplaces throughout the park. In addition to this, there are a number of wines, specialty cocktails, and over 55 local and international craft brews. Featured dishes include Banana Foster Cheesecake Cones, Cheese Grits & Shrimp Casserole, Skewered & Grilled Corn on the Cob, and more.
The event still features a concert every Saturday. Some of the acts remaining for the event this year include ZZ Top, Village People and more. For the full concert list and a highlight video of the event, click here.
SeaWorld Orlando also announced that world-renowned animal expert "Jungle Jack" Hanna will be appearing at the Seven Seas Food Festival on April 1st and 2nd. Throughout the weekend, the park will have several opportunities for guests to personally interact with Jack Hanna, including meet-and-greets, autograph signings, and exclusive dining packages.
Guests can purchase reserved seating in advance by clicking here.
Follow Orlando Informer on Facebook, Twitter, and Instagram for full coverage of SeaWorld Orlando and other area attractions, and be sure to check out our SeaWorld community here!