SeaWorld Orlando announced today that a new dolphin show is coming to their park called "Dolphin Days."
This new show will be replacing the Blue Horizons show after an eleven-year run at Dolphin Theater. The show will feature a more educational aspect where guests can learn about each individual dolphin and the special bond they share with their trainers. The show will also teach the audience how they can help protect dolphins in the wild. The show will also feature macaws and other tropical birds performing throughout the show.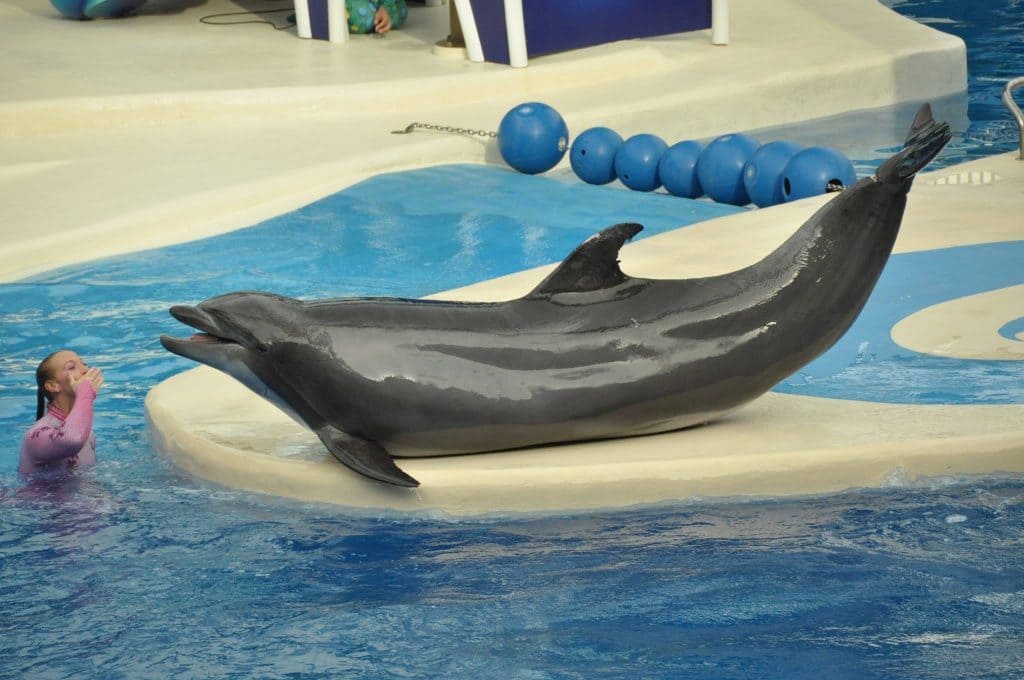 Dolphin Days will also feature an interactive element where one person chosen from the audience will be given the opportunity to learn firsthand from the training team in an up-close encounter with one of the dolphins and a green-winged macaw, which were also featured in Blue Horizons.
Dolphin Days will debut at SeaWorld Orlando on Saturday, April 1.
The park will also reopen the newly refurbished Dolphin nursery later this summer. Other new additions to SeaWorld Orlando in 2017 include virtual reality on their popular Kraken roller coaster and the all-new Electric Ocean nighttime spectacular.
For the latest news, tips, and more at Universal Orlando, Disney World, and other Orlando attractions, be sure to follow Orlando Informer on Facebook, Twitter, and Instagram.