In 2013, a little documentary called Blackfish was released to much fanfare, galvanizing public opinion against SeaWorld Parks and Entertainment and its long-standing practice at the time of breeding animals in captivity. The film and the accompanying backlash have wreaked havoc on the company's economic standing, causing attendance to plummet in the four years since (and to this day), a new executive leadership team to be put in place, and a whole new attempt to rebrand SeaWorld as an educational, sea-life-rescuing enterprise. (Oh, yeah – it also has started to phase out its orca shows and breeding program both.)
It turns out that there's one additional, potentially-heavy blow that has just now landed: as reported by News 6 Orlando, SeaWorld is now facing a criminal investigation by the Department of Justice's Fraud Section, focusing on executives' public response to Blackfish and the company's deteriorating performance – and their potential selling off of shares privately behind-the-scenes while all of this was initially going on.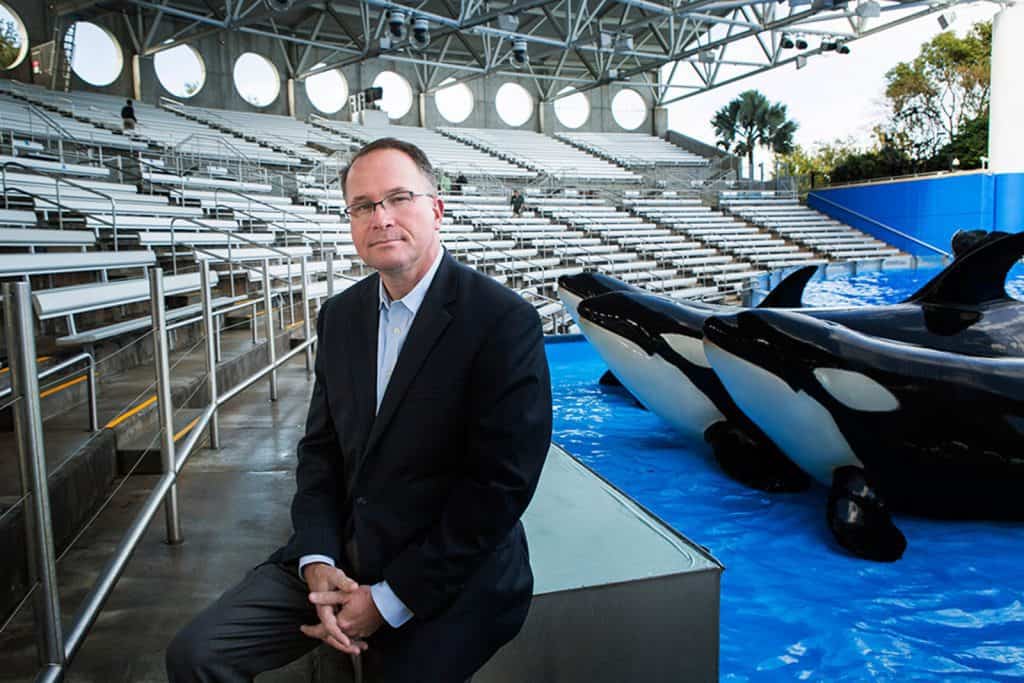 The story goes a little something like this: throughout 2013, SeaWorld's then-CEO, Jim Atchison, significantly downplayed the effect that the documentary was having on the company's economic standing, saying that losses were attributable to such elements as ever-increasing competition in the Orlando market, bad weather, and the timing of holidays and the back-to-school season. Meanwhile, he sold off 20% of the common stock that he owned at the time for a grand sum of $4 million, leading many to subsequently accuse Atchison of insider trading – a charge that both he and SeaWorld deny. (It should be noted that Jim Atchison resigned as CEO in January 2015, making way for the current office-holder, Joel Manby, to move in.)
The following year, 2014, saw a group of SeaWorld shareholders file a lawsuit against the company's leaders, a case which is still moving through the court system. The Department of Justice has now intervened with that process, asking a judge to hold off on the suit until November 30 so that its employees can move freely with their criminal investigation. SeaWorld only says that it is cooperating with the DOJ.
–
Be sure to follow Orlando Informer on Facebook, Twitter, and Instagram for the latest news, tips, and rumors at Universal Orlando, Walt Disney World, and other Orlando attractions.