CityWalk at Universal Orlando Resort has a wide array of shopping, dining, and entertainment options. Nowadays, going to the movies is never cheap, dinner costs about 20 bucks a meal almost anywhere you go, and let's not even begin to discuss the price of drinks at certain places. CityWalk, unfortunately, is no exception to high prices in our current economy. Universal Orlando's CityWalk has so much to offer and luckily most of it can be done at fair and discounted prices. The following tips will assist you with cheaper alternatives to an incredible experience at Universal Orlando's entertainment hotspot, CityWalk.
Saving money on entertainment at CityWalk
Universal Orlando's CityWalk has a 20 screen movie theater with IMAX, two mini-golf courses, Blue Man Group, various nightclubs, and much more. If you want to see the latest blockbuster at CityWalk, a standard movie at the AMC Universal Cineplex costs $11.60. Prices spike when attending a 3-D film which costs $13.73, $16.39 for IMAX, and $17.46 for IMAX 3-D. To save a few bucks at the movies at CityWalk, try seeing a movie before 4:00 PM. Standard matinees beginning before 12:00 PM cost only $5.85 and $10.00 from 12:00 PM – 3:45 PM. The AMC Universal Cineplex also offers student and military pricing after 4:00 PM for $10.00 a movie. Additional fees will be added to see 3-D, IMAX, or IMAX 3-D movies.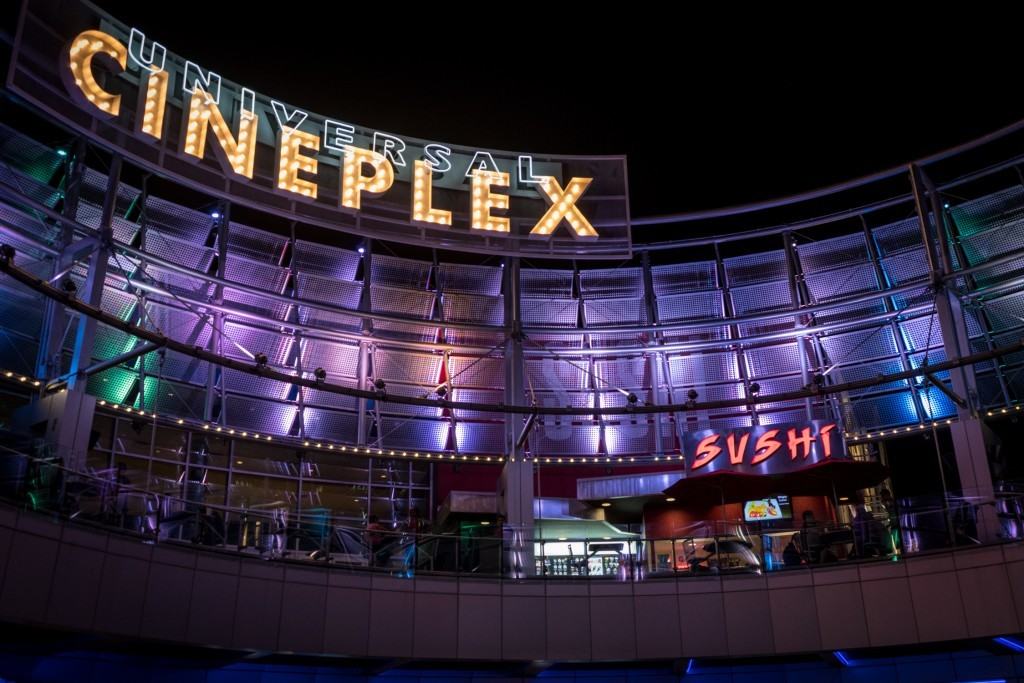 CityWalk is also home to two highly themed miniature golf courses, Hollywood Drive-In Golf. A "single feature", golfing at only one of the two courses, goes for $14.99 for adults and $12.99 for children under 9. A "double feature", golfing at both courses, costs $26.98 for adults and $22.98 for children under 9. These pricing options are before tax. Hollywood Drive-In Golf offers 10% off for Florida residents, military, seniors, AAA card members, and Universal Preferred Annual Passholders. Booking in advance online can also save you 10% on tickets. A 15% discount will be given to Premier Annual Passholders.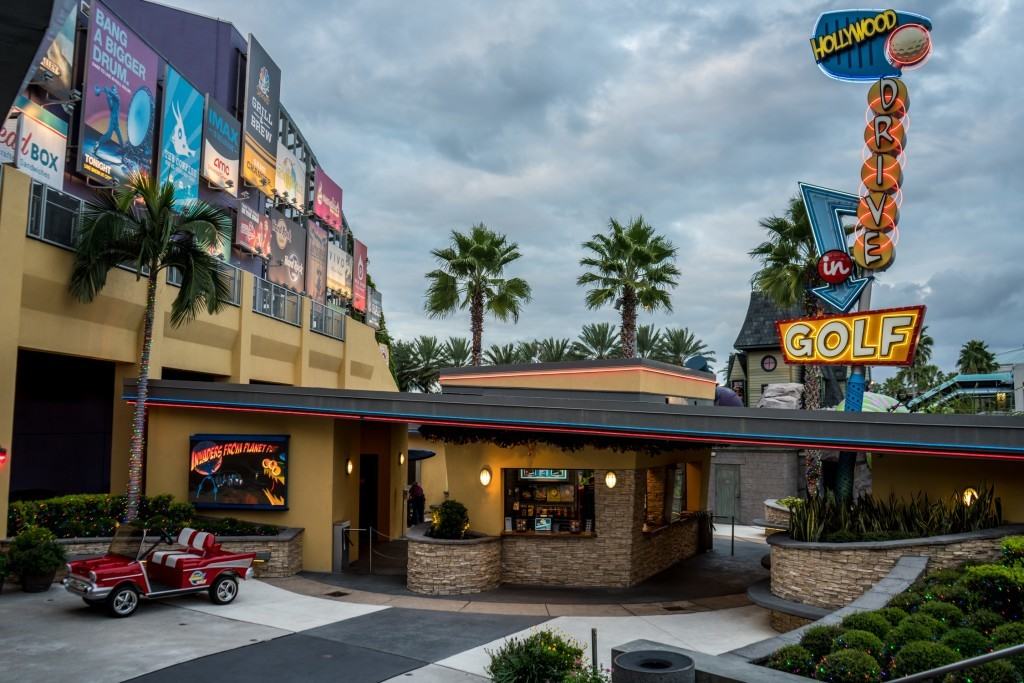 Blue Man Group is a fun, hilarious, and exciting show for all ages.  Tickets vary in price depending on where you are seated, but usually they range from $74.55 to $117.15 a person after tax. To see the Blue Man Group for a cheaper cost than this, try seeing them during on a weekday. Prices for Blue Man Group will run for more on Friday's, Saturday's, and Sunday's. Seeing the show Monday-Thursday can lower the price of tickets to the range of $63.90-$90.53 after tax.
To round off Universal Orlando's CityWalk entertainment options, CityWalk has an assortment of different night clubs. The Groove, Rising Star, and Pat O'Brien's piano bar all have a cover charge of $7.00. Instead of settling to stay at one club for the night, Universal offers a "party pass" allowing you to get into  the Red Coconut Club, Bob Marley: A Tribute to Freedom, The Groove, Rising Star, and Pat O'Brien's piano bar for only $11.99.
Saving money on dining at CityWalk
CityWalk has plenty of dining options to choose from, but where can you go to not break the bank? The Top of the Walk Food Court at CityWalk offers cheap and quick food choices. The Whopper Bar (basically a Burger King where you can build your own Whopper/burgers), Moe's, Panda Express, Bread Box (a tasty sandwich shop), and Fusion Bistro Sushi and Sake bar are all places where you can get a meal for much cheaper than CityWalk's sit down restaurants.
CityWalk does have great sit down restaurants, most, however, are pretty pricey. Places like Emeril's, The Cowfish, Antojitos, Bubba Gump Shrimp Co., Hard Rock Cafe, and NBC Sports Grill & Brew offer incredible dining experiences but are obviously on the more expensive side. Restaurants like Bob Marley's – A Tribute to Freedom, Jimmy Buffet's Margaritaville, Pat O'Brien's, Hot Dog Hall of Fame, and Red Oven Pizza Bakery are on the cheaper side with the highest entree at all of these places being $25.00 (at Margaritaville), but most don't go above $18.00.

Online pricing and AAA at CityWalk
To get the most bang for your buck at CityWalk, check out Universal Orlando's website for different packages they offer. You can mix dinner at select restaurants and a movie for $21.95 a person, dinner and mini-golf for $23.95 per adult, and dinner and Blue Man Group (prices vary depending on the day). For a total of $33.94 a person, you can go see a movie, have dinner, and go to all of the nightclubs at Universal Orlando's CityWalk!
In addition to Hollywood Drive-In Golf, 10% discounts can be applied at most restaurants at CityWalk if you show a AAA card.
Last but not least, a good way to save a few dollars when going to CityWalk is watching out for the cost of parking. Currently, parking at Universal Orlando costs $20.00 but if you show up after 6pm, you can park for $5 (excluding special events). Florida residents park for free after 6pm. Preferred and Premier Annual Passholders receive free self-parking.
Do you have any tips and tricks to save money at CityWalk? If so, please comment below!