You are reading an article tagged as a rumor. Read our note from the editor to learn about rumors shared on Orlando Informer.
Why, hullo, old chum. It's been a little while since we met here in the shadowy corner of Orlando Informer, doing that whole Rumor Round-Up thing, so I thought it might be kinda nifty to dust off the old gumshoe hat and start poring through some juicy new morsels. To paraphrase the Comic Book Guy from The Simpsons, nostalgia and little slices of new speculation that are too slim for standalone articles are a dangerous mix!
It turns out that now's the best time to return to the rounding-up fold, too. With 2016 holding few, if any, surprises, and with '17 already almost fully mapped out in the public consciousness, that leaves 2018 hovering as a giant question mark, especially considering that the project we thought might fill the void – that little trifle known as Nintendo Land – is possibly being delayed. That means the sky is blue and truly the limit for what's next around the theming corner.
So, let's start filling it in, shall we?
Mystery water slides
Yesterday, mysterious photographs popped up on Twitter, taken from near Wet 'n Wild Orlando (which, yes, is part of Universal Orlando Resort, even though it's [a] only 50 acres in size and [b] located off-site). Here's what the scene looks like:
https://twitter.com/ThemeParkBuff/status/690173137812586496
What's so intriguing about the pics is that, as of right now, no one knows what the various pieces-parts are intended to be used for. The first – and, in all honesty, most likely – possibility is for Volcano Bay, Universal's brand-new, on-property, and fully-themed water park, which is currently in the midst of construction and which is set to open sometime in the summer of 2017. Given that Universal only recently purchased all the land under and around Wet 'n Wild, the fact that it might be using the area as a staging ground for the next phase of construction is not crazy – though the real estate all around Volcano Bay could work just as well, at least theoretically.
The second option is that, well, the disassembled parts are meant to constitute a new attraction (or three) for Wet 'n Wild itself, to help give the 39-year-old park one last giant hurrah before being closed at the end of the year. Of course, the feasibility of erecting new slides for just a handful of months of operation is questionable, at best, making us at RRU HQ conclude that it's for Volcano Bay.
If the brightly-colored pieces are, indeed, destined for the new water park, then there's the possibility that we could be looking at a HydroMagnetic Rocket, which the ride's manufacturer describes as a "bobsled run on water" as it shoots up "steep uphills" and plummets down "high-speed chutes." Unknown, that wily rascal over on the Orlando Informer Community Forums, has been dropping hints that just such a ride will be heading Universal's way, and the color palette certainly seems to fit (along with the manufacturer, Proslide, which has already been rumored to be the sole vendor lined up for the new park).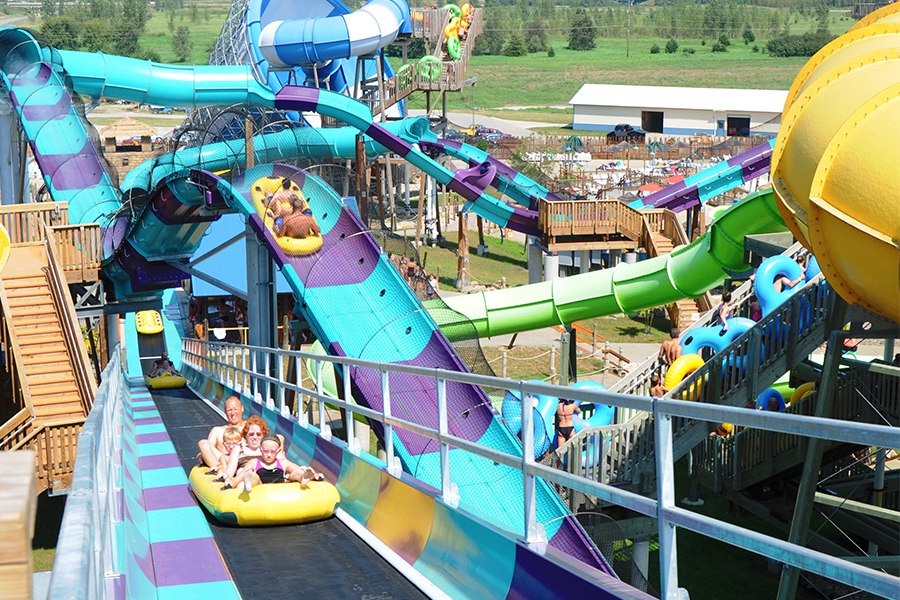 Proslide's Hydromagnetic Rocket, seen here at Iowa's Lost Island water park
(And since we're on the topic of what to expect at Volcano Bay, Unknown went on to lob a few more rumored tidbits: MagicBand-esque devices will be handed out to every guest as she enters the water park, which will inform you when your turn is ready at the dozen or so attractions, practically eliminating lines; in addition to slides and the like, there will be two slow-moving lazy rivers that will, at least partially, run through the park's 200-foot volcano icon; and a "rain forest bar" will be one of the venues offering up tasty adult drinks.)
Assembling the Avengers
In case you haven't noticed, Universal has been slowly-but-surely working its way through one of its most popular areas, Marvel Super Hero Island, giving The Amazing Adventures of Spider-Man a facelift in 2012 and completely refurbishing The Incredible Hulk Coaster as we speak. As an added cherry on top of the comic book sundae, Attractions Magazine is reporting on a little tidbit that it claims has come its way: once Hulk is back to his usual smashing, Universal will announce that the entire island will be getting a similar overhaul.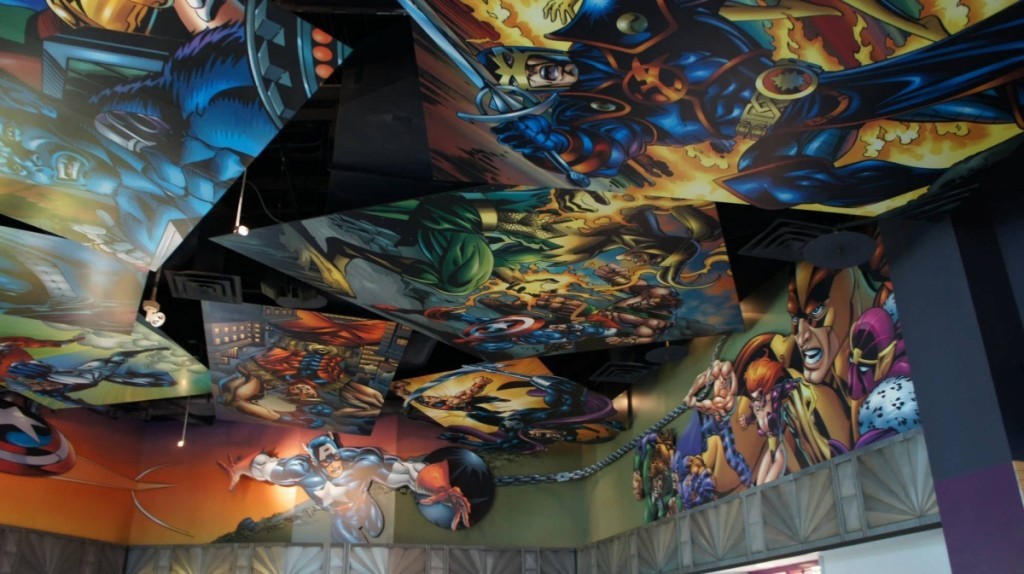 Goodbye, comic book-heavy aesthetics!
Now, this is, in and of itself, nothing particularly earth-shattering; Marvel Super Hero Island getting a touch-up, particularly to bring it more in line with the box office-shattering Marvel Cinematic Universe, is something that's been making the rumor rounds for at least the past few years. What does pique our interest, however, is what Attractions says is the full scope of what Universal supposedly has in mind: closing down Dr. Doom's Fearfall, Storm Force Accelatron, and, even, Café 4 (a popular place for the little ones to eat, but a venue which has consistently ranked at the very bottom of the park's food offerings). What would replace them? Why, one massive new attraction, themed to The Avengers – yes, very possibly the filmic version – and utilizing the Harry Potter and the Escape from Gringotts ride experience template.
As exciting as all this is – at least, in hypothetical form – it somehow doesn't compare to the underlying reality that would have to be in place for any of it to actually come to fruition, which is, namely, a brand-new agreement between Universal and Disney regarding the tenuous situation that is Marvel's theme park rights. (Quick crash course lesson: Disney may have bought Marvel Entertainment back in 2009, but Universal signed a contract with the company nearly 15 years previously, granting it exclusive rights for all theme park attractions east of the Mississippi in perpetuity.) It may be that Disney, which is rumored to be getting ready for a Marvel land of its own out in Anaheim, has finally thrown in the towel and wants its brand to be equally well represented out on the East Coast, as well; it does get a pretty penny from ticket and merchandise sales, after all, and The Avengers is one of the hottest properties around right now (the first two films have earned nearly $3 billion at the global box office, and the next two films, with a potential cast in the several dozens, look to genuinely be one of the biggest cinematic experiences in theaters yet).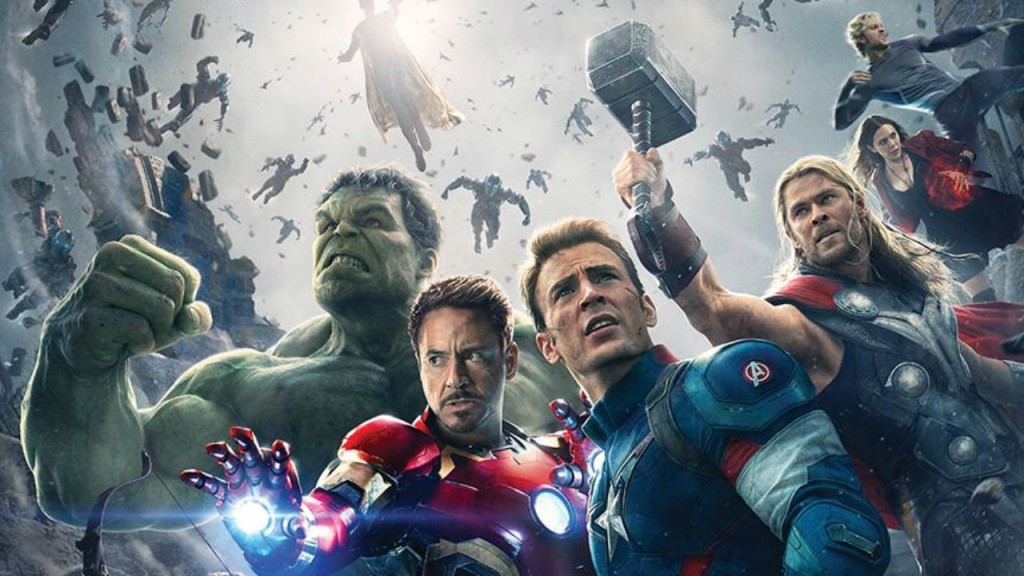 Avengers, assemble for Universal!
Then again, if this last part doesn't pan out, expect Universal to still possibly do an Avengers attraction, but going the more "generic" comic book route, as it's currently doing with both Spidey and Hulk.
And the next hotel will be…
Okay – this last one is one part rumor and two parts speculation.
In addition to Skull Island: Reign of Kong and the Hello Kitty Experience (the Orlando Informer Podcast's favorite), the other big development for Universal Orlando this year is the opening of its fifth on-site hotel, the absolutely gorgeous Sapphire Falls Resort. Once that happens… well, a little themed birdy told us to expect yet another announcement by Universal on the hotel front, outlining the next venue to land on-property.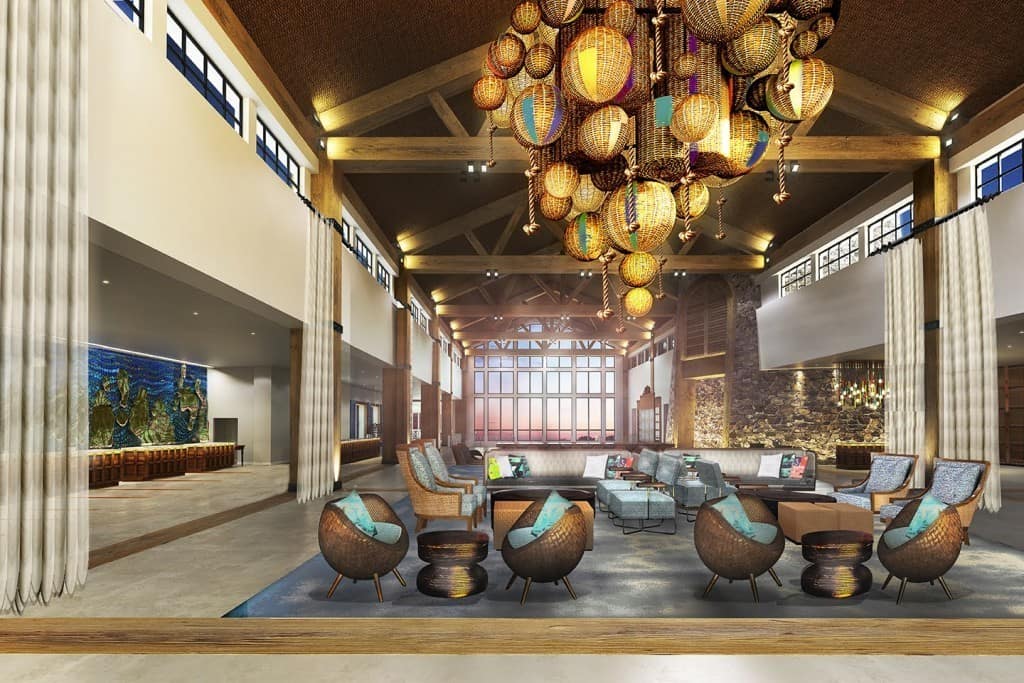 Sapphire Falls Resort's stunning lobby
This, really, should come as no surprise, as various Comcast and NBCUniversal execs have made it no secret that they think the resort can support at least 10,000 hotel rooms, and with Sapphire's arrival, they're only halfway there. What we don't know as of yet, however, is just where this new property will be erected, and which of the three hotel classifications that Universal recently announced – premiere, preferred, or prime value – it will end up being. Oh – there's the little matter of what its theme will be, as well.
This is where the speculatin' comes into play. It's like a game of Clue: I think it'll be value, in Wet 'n Wild's current spot, and with a family-friendly film theme. If you'll notice, all three of these will be firsts for Universal – "value" would be a wholly different (yet related) category from "prime value," and though the company does own the land where the old water park currently sits, it'll still be a five-minute bus ride away, making it veer somewhat in Walt Disney World territory. But the big one in our little guessing game is the theme, which would be a huge departure from the real-world motifs of all the other on-site resorts.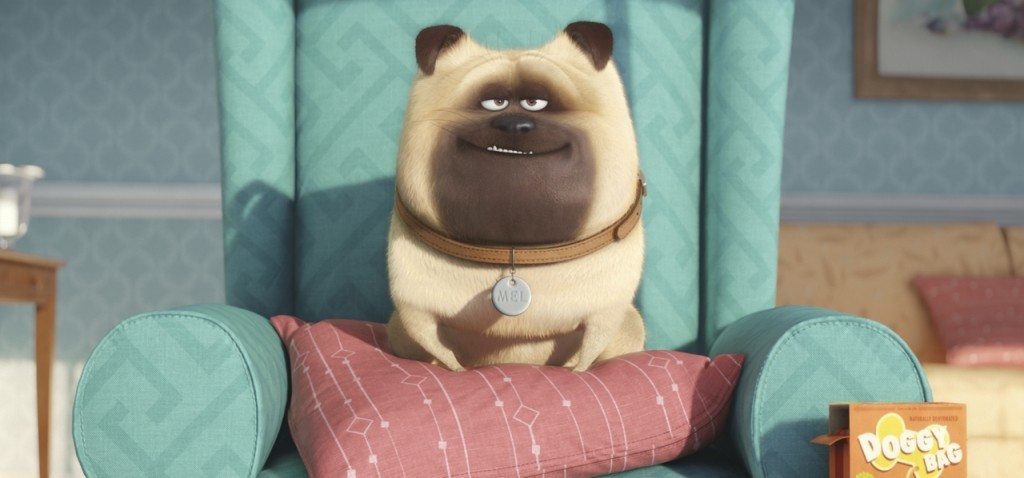 The Secret Life of Pets, coming July 8 to a theater near your dog
What might this one be? My money, if Uni decides to go this route, is on an animated franchise, such as Despicable Me or The Secret Life of Pets, which is already rumored to be coming to the theme parks sometime soon. Implausible? Probably. But fun and engaging nonetheless? You bet.