This article has been tagged as a rumor. Please read our note from the editor to learn about rumors on Orlando Informer.
Tron Lightcycle Power Run, one of the most popular attractions at Shanghai Disneyland, may be coming stateside to Walt Disney World, if current rumors and speculations are true. A lot of these rumors began to rear their head when talk of a Tron sequel/reboot featuring Jared Leto started stirring, which is said to be in the very early stages of development. If accurate, this would allow Disney time to design and prepare a Lightcycle Power Run clone for one, or both, of their parks stateside.
For those of you not familiar with the ride, it is a launched motorbike roller coaster where guests board a lightcycle-themed coaster car and are launched into the world of Tron. The attraction opened alongside Shanghai Disneyland in June of 2016 and features both indoor and outdoor sections and a top speed of 60 MPH.
The biggest question is where could Disney build this massive launched roller coaster. There were, originally, several rumors floating around that it would be placed in Epcot, starting with Ellen's Universe of Energy, which would meet the wrecking ball. But with the newly-refurbished Test Track, which has a very Tron feel to its theming, sitting next-door to Universe of Energy, this would most likely not be a perfect location for the attraction.
Enter Tomorrowland Speedway at Magic Kingdom. The Speedway attraction and the surrounding area of Tomorrowland are still sitting in 1971 and are in desperate need of some sort of makeover, and a Tron roller coaster would be a fantastic way to kick it off. Even though Disneyland's Autopia recently received a facelift by its sponsor, Honda, Disney's Tokyo and Hong Kong resorts have closed their variations of the Speedway, leading us to believe that Magic Kingdom could easily close theirs, as well – not to mention that the brand-new Shanghai Disneyland opened without any sort of Speedway attraction in their Tomorrowland at all. And let's face it – Tomorrowland Speedway is not the most cost-effective ride to operate (all of those cars need to be fueled on a daily basis). It also sits on a fairly large plot of land, one that could be utilized for a bigger and more "futuristic" ride.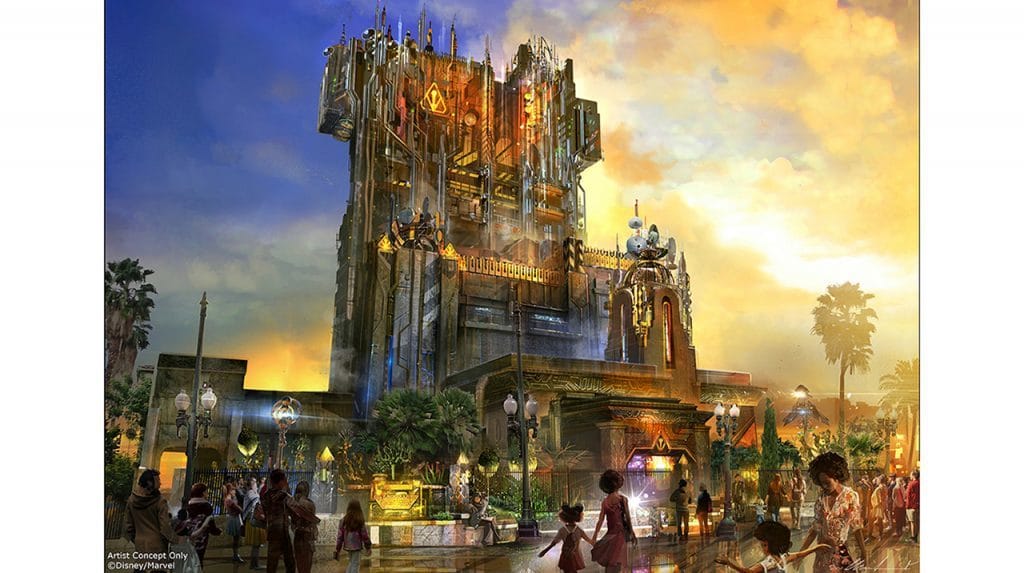 As far as Disneyland is concerned, the only possible location for this attraction would be to remove Star Wars Launch Bay after Star Wars Land opens in 2019 and build it there. There is also the rumor that Tron could come only to Magic Kingdom, with Disneyland getting a completely new ride based on this platform. Guardians of the Galaxy – Mission: BREAKOUT! is rumored to be just the beginning of a whole land dedicated to Marvel inside Disney's California Adventure; we could possibly see this technology re-purposed from Tron into something Marvel-themed. With Avengers: Infinity War coming out in 2018, now would be the perfect time to build an attraction based around Captain America and his team.
With things wrapping up on Pandora – The World of Avatar at Disney's Animal Kingdom and construction kicking into high gear at Star Wars Land at Hollywood Studios, could the next big project be a facelift for Tomorrowland at Magic Kingdom? It is also interesting to note that Walt Disney World's 50th anniversary is fast approaching – 2021, to be exact – and surely Walt Disney World has some major plans up their sleeves for this major milestone.
A Tron roller coaster could definitely be one of them.
–
Be sure to follow Orlando Informer on Facebook, Twitter, and Instagram for the latest news, tips, and more at Universal Orlando, Walt Disney World, and other Orlando attractions.