Royal Wedding 2011 parties and packages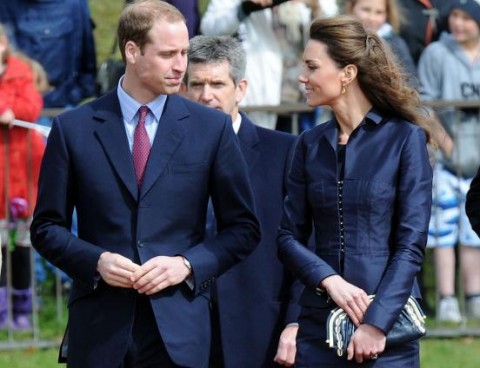 On April 29 the Royal Wedding of Prince William and Kate Middleton will take place at Westminster Abbey. It is estimated that 2 million people will be watching it on TV. If you are in Orlando and you want to celebrate this occasion in style, here are a few ideas.
Celebration of the Royal Wedding hosted by the British-American Chamber of Commerce
Come join us for this Special Event. We will be serving delicious…
Assorted Tea Sandwiches
Scones
Strawberry, Apricot and Marmalade Jams
Devonshire Cream
Chocolate Covered Strawberries
Fruit Tarts
Mini English Trifle
High Tea & Coffee
…and much more while watching the Royal Wedding
Citrus Club
Friday, April 29, 2011
3:00 PM – 5:00 PM
Please note that this event is NOT live because the wedding is at 6:00am local Orlando time.
Click here for more information and to RSVP
Celebrate the Royal Wedding from Across the Pond hosted by Disney's Swan and Dolphin Hotel
At the Walt Disney World Swan and Dolphin Hotel
A live broadcast of the ceremony, royal jewelry made from sugar and English-style breakfast items mark this special occasion
The Walt Disney World Swan and Dolphin Hotel is offering those wishing to witness the royal wedding in a grand setting, but unable to make the trip to London, a chance to experience the next best thing. The hotel will be broadcasting the event live on large screens in the lobby of the Dolphin, allowing guests to gather and enjoy this once-in-a-generation moment together.
On display in the lobby will be a replica of the 18-carat sapphire and diamond engagement ring Prince William gave to Kate Middleton and a royal tiara, both constructed entirely from sugar by the hotel's executive pastry chef and two-time world pastry champion Laurent Branlard.
To round out the experience, guests will be able to enjoy complimentary English-style breakfast items as they watch the event.
When:
5:00am, April 29
Ceremony begins at 6:00am (11:00am in London)
Where:
Walt Disney World Swan and Dolphin Hotel, Dolphin Lobby
Who:
The event is free and open to hotel guests and the public
Click here for more information
Loews Royal Wedding Treatment available at the Universal Orlando on-site hotels
Let Loews treat YOU like royalty as Prince William and Miss Catherine Middleton tie the knot!
The Royal Wedding package lets you enjoy royal treatment as you watch the wedding in luxurious Loews accommodations.
This package is available April 28 – 30 and features:
Two-night deluxe stay
Wedding cake amenity upon check-in
Wedding favor upon check-in
Wake-up call the morning of the wedding
Traditional English breakfast fit for a king (or queen) delivered to your room along with a champagne toast to enjoy during the nuptials.
Click here for more information
If you've heard about any other planned events, please let me know by leaving a comment below. Thanks!