Originally announced back in 2013, Rivers of Light seems to finally have an official starting date, February 17, 2017.  The first show, according to DisneyWorld.com, will begin at 7:15 PM.  The show will then have performances on Saturday, Sunday, Tuesday and Thursday, and then will be switching to a nightly show beginning April 8.  From April 9 – May 23 there will be two nightly shows, one at 8:30 PM and 9:45 PM. After May 23, the show will return to one show nightly.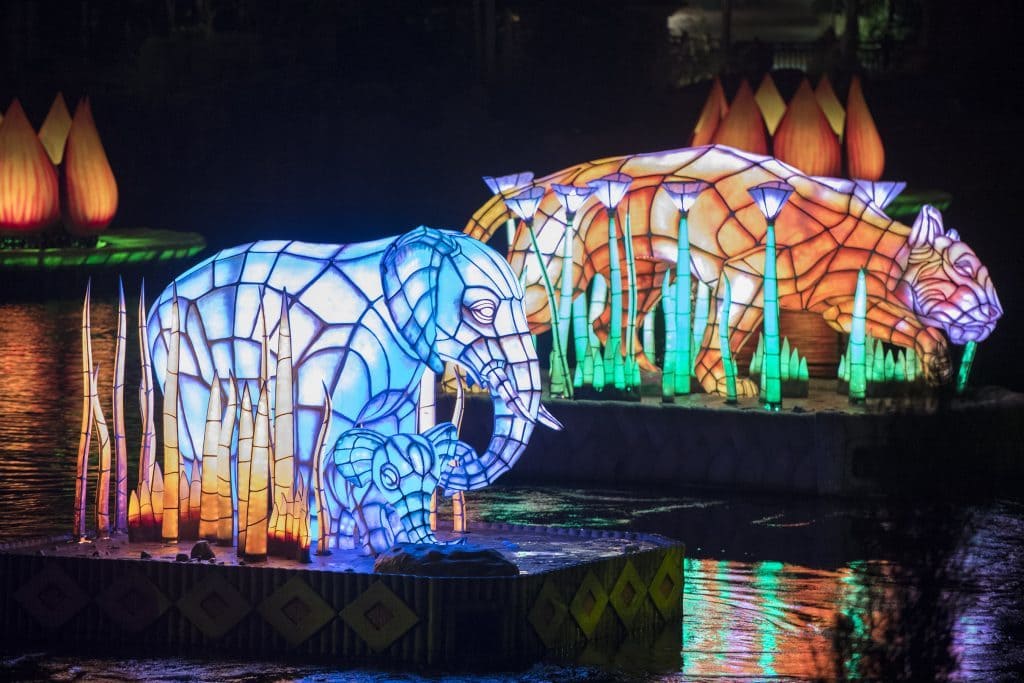 Rivers of Light is described as a "visual mix of water, fire, nature and light all choreographed to an original musical score." The 15 minute show will feature live performers, beautiful floating lanterns, glistening fountains, special effects and authentic animal imagery projected on giant water screens.  The water vessels being used in Rivers of Light are designed by renowned Broadway production designer Michael Curry.  There will be more than 50,000 programmable, color-changing LED lights found on the Animal Spirit Guide floats.
"Disney's Animal Kingdom is built around the lives of animals, built around the rules of nature, and those rules dictate that as you move between day and night everything changes…and you're going to want to see that," said Joe Rohde, Creative Executive, Walt Disney Imagineering. "It all really is summed up by Rivers of Light. In the show, we take this combination of light and water which create life, and out of that comes this fantastically rich explosion of animal life that ultimately rises up and joins the stars."
Rivers of Light Dining Packages are also available for purchase for all of the show dates, except for May 24, 2017. Restaurants participating in the Dining Packages for Rivers of Light include Tiffins and Tusker House Restaurant. Breakfast, lunch and dinner will be available at Tusker House Restaurant and only lunch and dinner are available at Tiffins.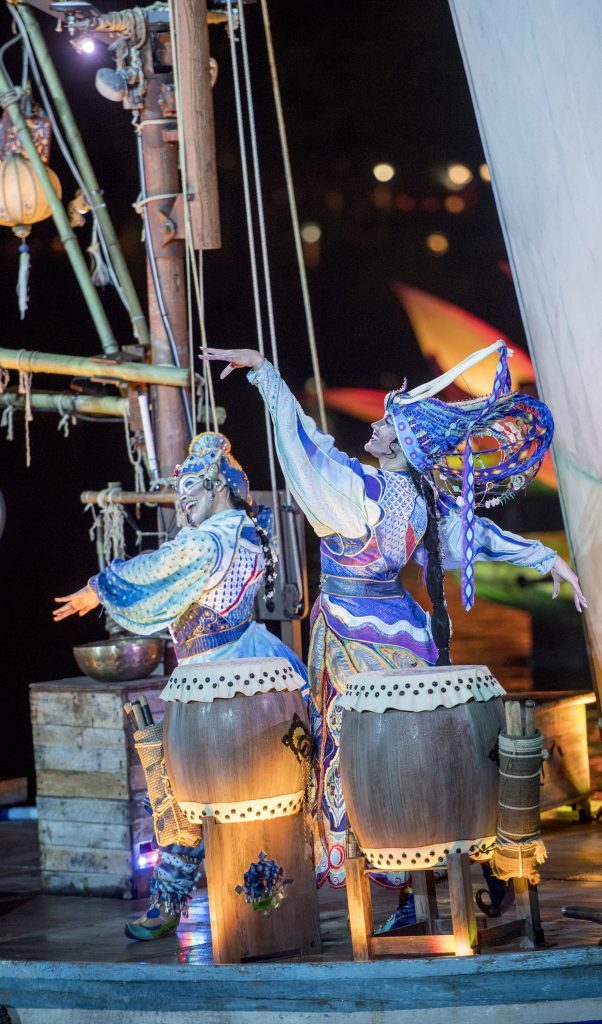 Prices for the breakfast buffet are $39.00 for adults 10 and up and $23.00 for children 3-9. Lunch or dinner costs $52.00 for adults or $32.00 for children. Note that you must arrive no later than 2 hours and 30 minutes prior to showtime. Pricing for Tiffins is $67.00 for adults or $26.00 for children.  The Tiffins package includes an appetizer, entree and dessert. Note that you must arrive no later than 3 hours before showtime.
Rivers of Light joins Pandora – The World of Avatar, as two new attractions coming to Disney's Animal Kingdom in 2017.
Earlier this week, Disney held a preview showing of Rivers of Light at Animal Kingdom.  You can view photos of the preview here.
Be sure to follow Orlando Informer on Facebook, Twitter, and Instagram for the latest news, tips, and more!