The fog has begun to waft its way through Universal Studios Florida, and that can only mean one thing – it's time for Halloween Horror Nights!
Halloween Horror Nights 2023 brings iconic characters from both the screen, such as Stranger Things and The Exorcist, and the console, like The Last of Us, to those who dare enter their spine-chilling worlds. Those who chase fear and excitement can also step into the unknown with original tales starring some familiar battling dragons, blues singers, and much more during this year's haunts. 
Over Halloween Horror Nights history, an "HHN Icon" often commands the spotlight, and we explore their twisted realm during that year's celebration. This honor was previously bestowed upon creatures such as Jack the Clown, Chance, and The Pumpkin Lord. HHN 32's spotlight is on Dr. Oddfellow, the infamous ringmaster from the chronicles of Jack the Clown. We learn more about this petrifying practitioner in a dedicated house titled Dr. Oddfellow's Twisted Origins and five original scare zones dedicated to this foe. 
With all this event has to offer, we have compiled a ranked list, from weakest to strongest (in our estimation), of all ten houses and five scare zones to help you navigate it all. Our rankings come from a complicated algorithm from the online community and our team here at Orlando Informer. Both groups bring the same elements to the grading scale: an understanding of Horror Nights in years past, an appreciation of the source material, and an unrivaled enthusiasm for Halloween.
The Haunted Houses at Halloween Horror Nights
10. Chucky: Ultimate Kill Count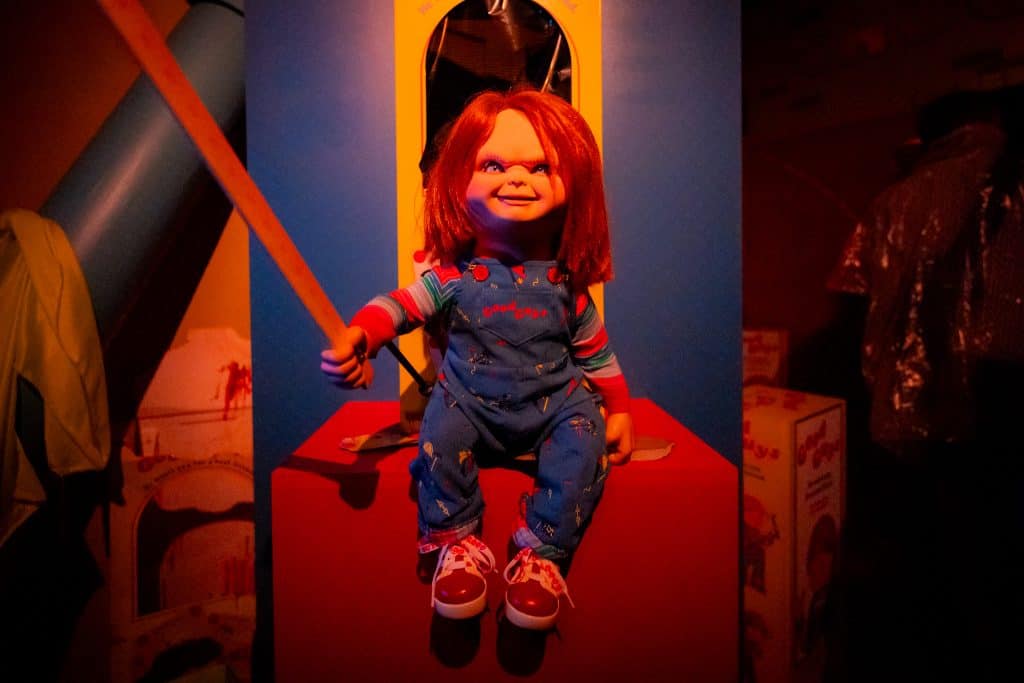 Wanna play? Our favorite serial killer doll has overthrown a Chucky-themed haunted house, and it's up to you to avoid being tallied into his kill count. This house had a fun air about it, with this Good Guys Doll popping up to scare thrill seekers. However, this playful space earns this spot due to feeling a bit sparse between scenes. But in the end, we'll take any chance that we can get to come face-to-face with Chucky!
9. YETI: Campground Kills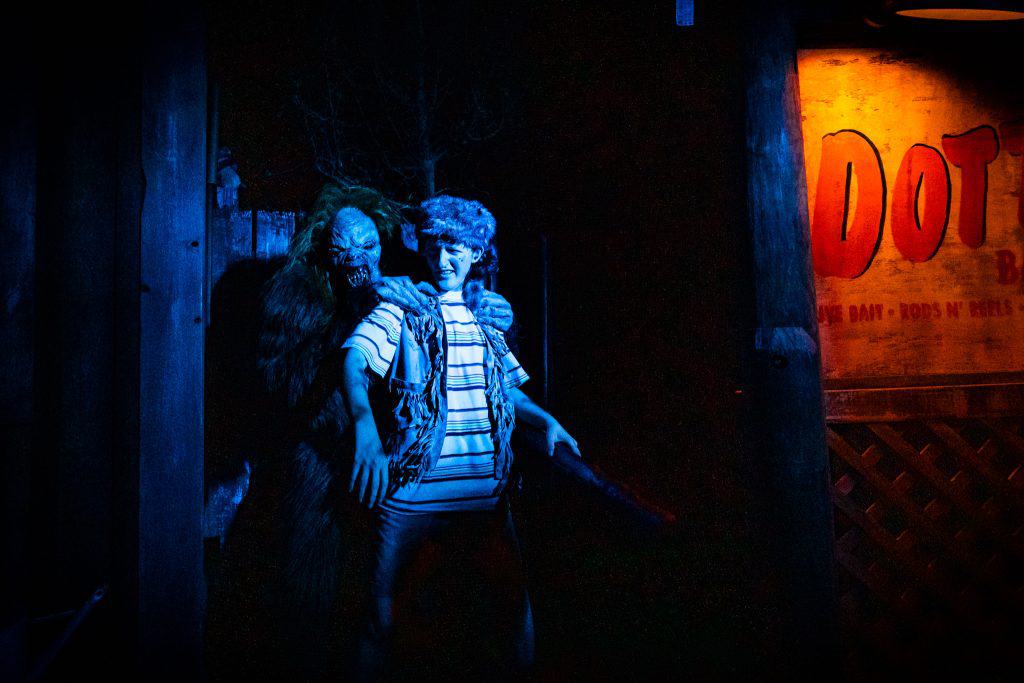 Yetis taking over a campground? Sounds "in-tents!" YETI: Campground Kills is Halloween Horror Nights 2023's designated campy tale – pun intended. Travel back to the 1950s and outrun these ferocious monsters through this creepy, realistic forest with furry critters lurking around every corner.
8. The Last of Us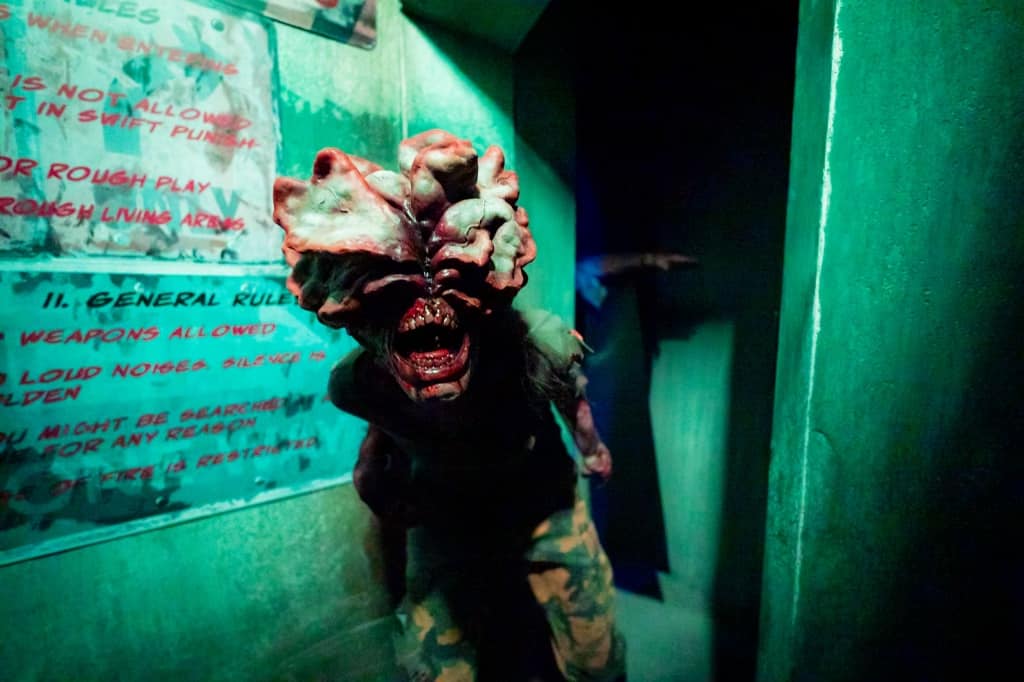 With a massive fan base and a reputation as one of the best video game franchises, the stakes were high for this haunted house adaption. We felt it was fairly accurate to its original source material and enjoyed how the house developed as we ventured further. From stalkers, clickers, and bloaters, you'll be met with varying levels of the infected as you follow Joel and Ellie's journey through Pittsburgh. The close portrayal of this post-apocalyptic tale earned this house the eighth placement in our ranking.
7. Stranger Things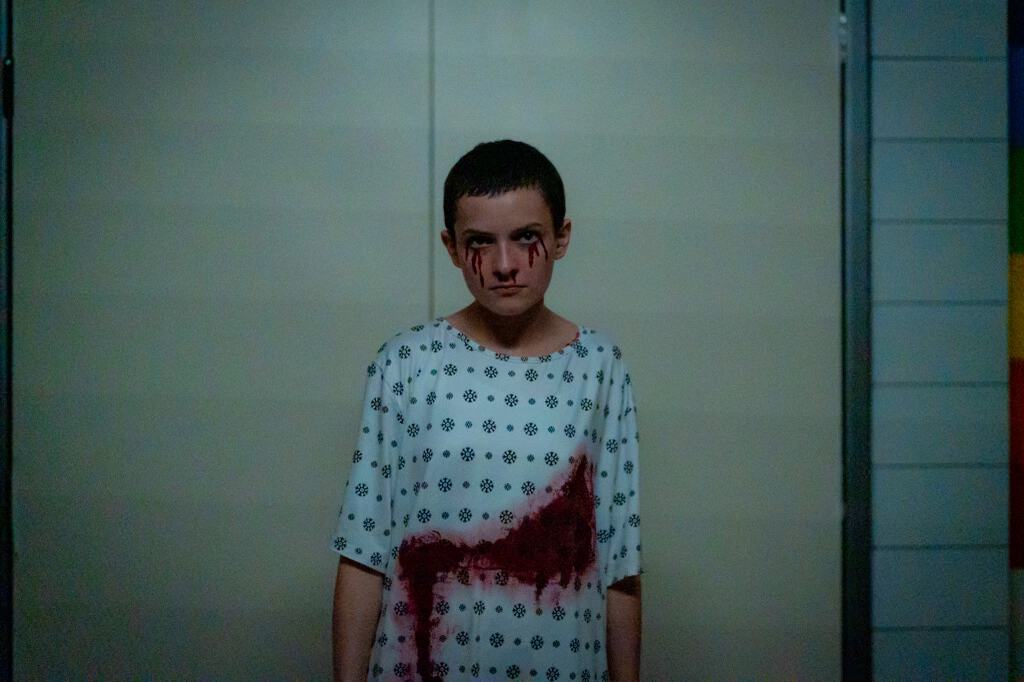 The crew from Hawkins, Indiana has returned for their third HHN appearance, with the first taking place in 2018 and following the events of season one and the second in 2019 that chronicled seasons two and three. Four years and one season later, Halloween Horror Nights 32 tells the story of the Hellfire Club, international adversaries, and a new fearsome foe, Vecna. Stranger Things earns merit for some incredible effects that transport you to the infamous Upside Down, in addition to the moment you are met with season four's villain.
6. The Exorcist: Believer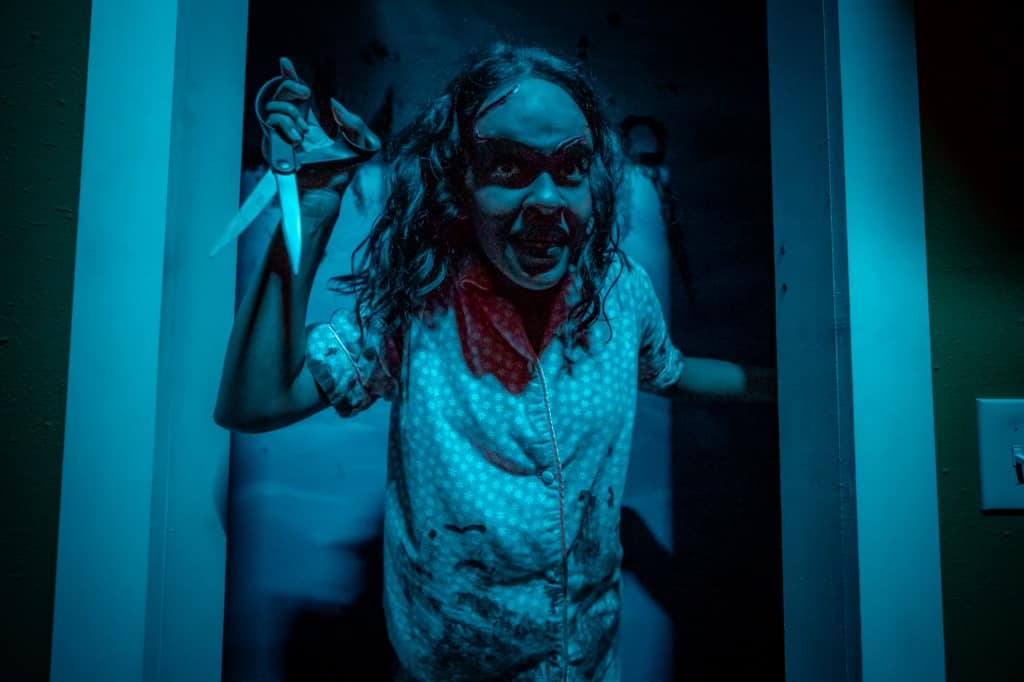 HHN 32 allows us to step into the latest installment of one of horror's most beloved franchises. In comparison to the rest of this year's lineup, The Exorcist: Believer felt the most complete in regard to set design. Sometimes, we find there can be a lull in action when spending time in a haunt; however, this house felt very detailed and fluid throughout.
5. The Darkest Deal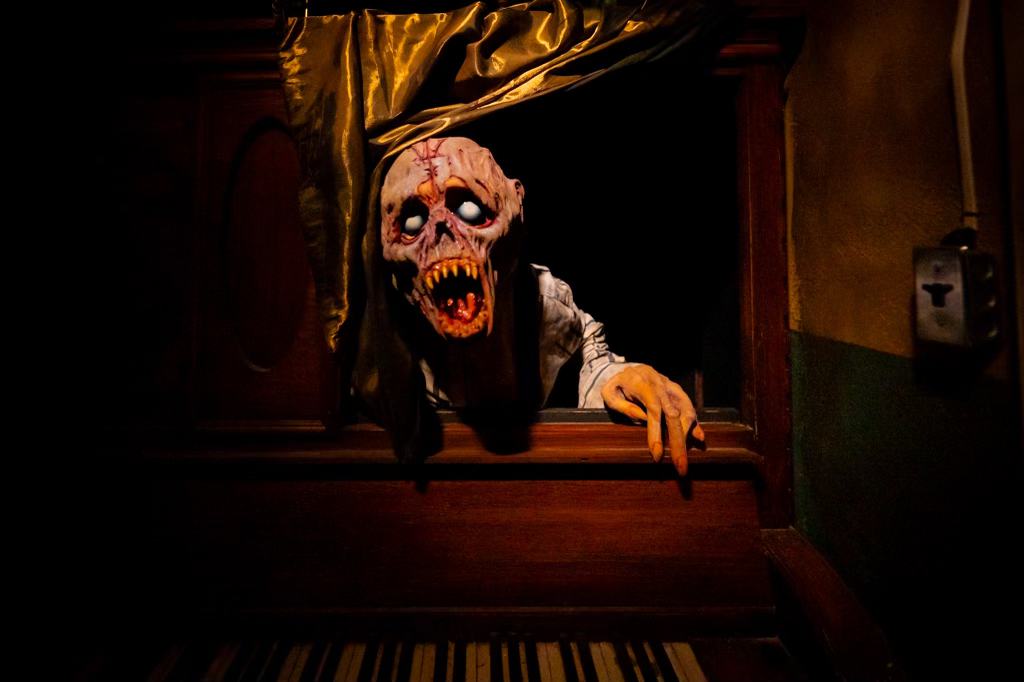 Follow the saga of musician Pinestraw Spruce as he experiences the shadowy side of fame after making a deal with The Collector. Was this house climbing the top 10 chart or singing the blues?
With a significant emphasis on storytelling, we were on the edge of our seats to see how The Darkest Deal would play out before us. The tale of Pinestraw is clear and easy to follow, compelling us to continue further and find the singer's fate – from his agreement with The Collector to the downfall that came afterward.
4. Bloodmoon: Dark Offerings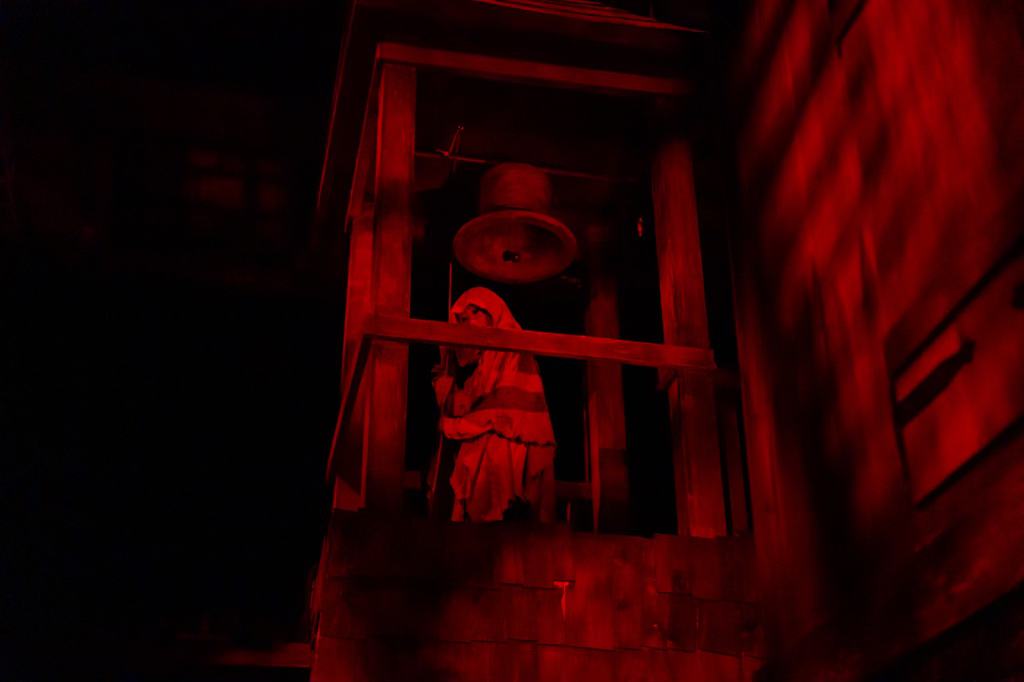 Enter a Colonial-era village celebrating the blood moon at their fall festival. The catch? They are moon-worshipers and hunting down any non-believers. Is this house to die for?
The set of Bloodmoon: Dark Offerings was hauntingly beautiful. The blood moon looms over the village laid before you, daring you to enter and find out what horrors lie inside. While this maze didn't bring too many terrors, it was reminiscent of Dead Man's Pier: Winter's Wake from 2022 with its incredible design.
3. Dr. Oddfellow's Twisted Origins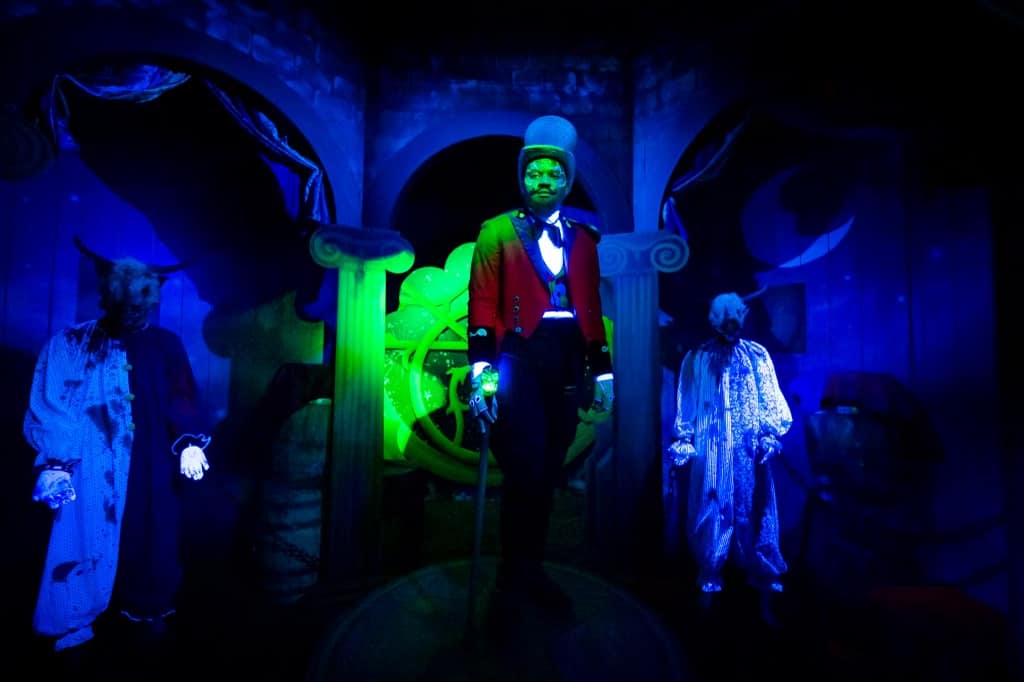 As huge fans of Halloween Horror Nights lore, we were itching to step into the big top and dive into the past of this year's icon, Dr. Oddfellow. We explored his time as ringmaster and were met with the moment Oddfellow stuffed Jack in the box, where he would remain for years to come. A band of clowns and circus fools also accompany Oddfellow, making this house well-rounded and a must-do for any HHN fan.
2. Dueling Dragons: Choose Thy Fate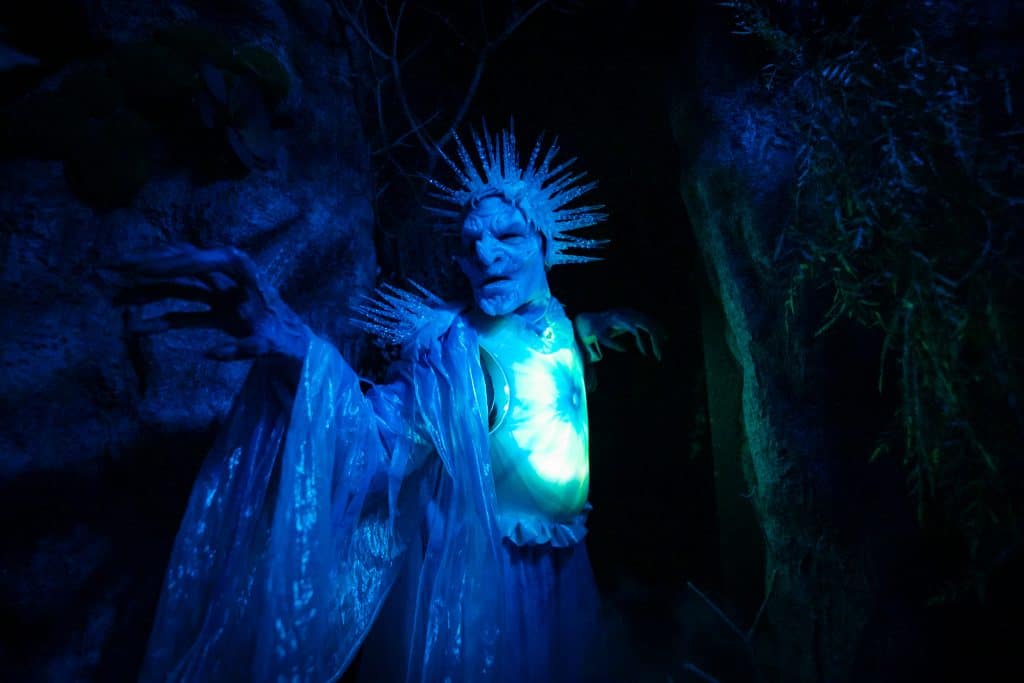 Acting as an ode to the retired Universal Islands of Adventure attraction, Dueling Dragons, this house featured fantastic nods to its source material, earning its high rating. Fans will reminisce not only on the laid-to-rest coaster but also on Merlinwood memories with nostalgia weaved through every twist and turn of this house. We will certainly repeat this house as Dueling Dragons: Choose Thy Fate lives up to its name, allowing you to pick a path a la "choose your own adventure."
1. Universal Monsters: Unmasked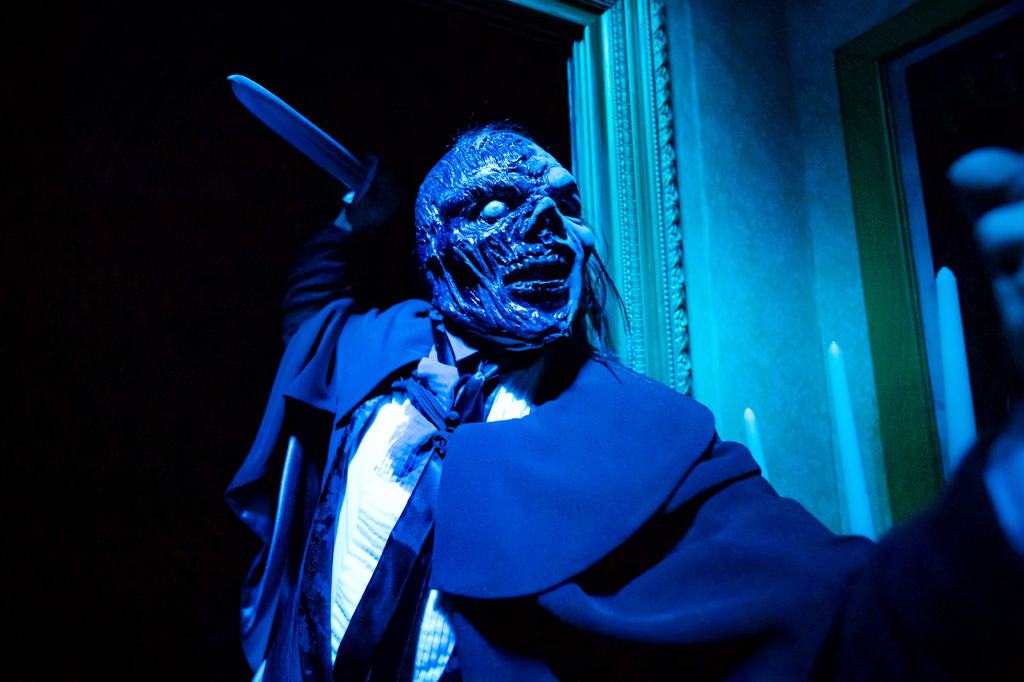 The Universal Monsters mazes typically rank high among the Orlando Informer team, and this year was clearly no exception. This iteration featured a hoard of familiar foes lurking underneath the City of Love – Dr. Jekyll and Mr. Hyde, the Phantom of the Opera, the Hunchback of Notre Dame, and the Invisible Man.
After years of attending this premier fright fest, it can be hard to get a scream out of us. However, this house rose to the challenge and made us jump! The combination of the Paris theming and scare actor performances was fantastic and culminated in becoming our top maze of the evening.
The Scare Zones at Halloween Horror Nights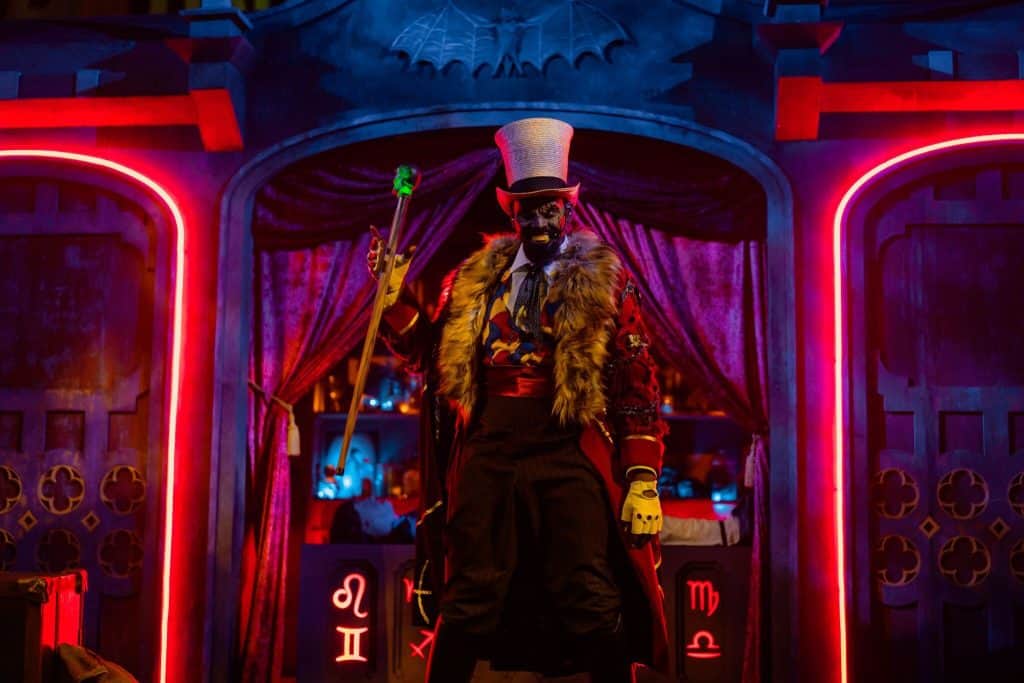 5. Shipyard 32: Horrors Unhinged (San Francisco)
A delivery of Dr. Oddflellow's crated collection of oddities have broken free from their portable prisons, bringing nightmares into reality. An HHN connoisseur will appreciate this zone's nods to previous houses, like Fiesta de Chupacabras and Revenge of the Tooth Fairy.
4. Dark Zodiac (Hollywood)
The stars have aligned themselves and point toward a visit to Dark Zodiac. Here, Dr. Oddfellow has harnessed the power of the Zodiac and unleashed malicious entities into Tinseltown. It was fun seeking out each zodiac symbol, even attempting to locate our own. You'll also find that chainsaws, a classic HHN prop, make a return to Horror Nights within this mystic area.
3. Dr. Oddfellow's Collection of Horror (Production Central)
Beckoning guests into their evening of fright is Dr. Oddfellow's Collection of Horror, a menagerie of terror hosted in the front of the park. This area acts as a fantastic introduction to the character. Our antagonist appears on a stage, delighting and engaging guests alongside his army of terrifying creatures.
2. Vamp '69: Summer of Blood (New York)
It's Summer Music Fest '69, a three-day celebration of love, music, and – vampires?! Dr. Oddfellow has unleashed a horde of bloodthirsty fiends, and they're looking for new acts for their deadly performance.
The decor alone in this zone earned significant points within this ranking. Vamp '69: Summer of Blood is set apart from its competitors with its psychedelic patterns, fictional concert branding, and arguably two of the biggest zone set pieces this year – a festival stage accompanied by various instruments and a colorful, painted school bus. Paired with a killer playlist, this zone earns the number two spot within this year's scare zones.
1. Jungle of Doom: Expedition Horror (Central Park)
Dr. Oddfellow has played with the laws of nature, and now his creations are seeking revenge in this jungle. Starting our official timeline for Dr. Oddfellow, this is where our HHN icon's story begins as he harnesses powers from a crystal skull found amongst the flora and fauna. As day turns into night, the creatures become more vibrant and various elements, like the hanging bats, become more noticeable with their creepy demeanor.
Read the Scare Zone announcement
The Shows at Halloween Horror Nights
Nightmare Fuel Revenge Dream
As the sole show for this year's Halloween Horror Nights, Nightmare Fuel Revenge Dream automatically receives our number-one ranking for this category. The Fuel Girls have returned to be part of a new dreamer's nightmare, and we were thrilled to see a third year of illusions and stunts. Much like the performances from the last three years, this show is edgy and has a raunchy characteristic – playing into the adult nature of Halloween Horror Nights.
Read the entertainment announcement
---
Discover everything you ever wanted to know about HHN – plus more! – in our insider's guide. And then discuss it all with 160,000+ other Universal die-hard fans in our Orlando Informer Community on Facebook. And be sure to follow Orlando Informer on TikTok, Threads,  Facebook, Twitter, and Instagram for the latest news, tips, and more at Universal Orlando, Walt Disney World, and other Orlando attractions.