SeaWorld Orlando is a "must" for any visitor to the City Beautiful. It is an incredible zoological amusement park, and they host various festivals throughout the year for their guests. Currently, guests can take in SeaWorld Orlando's Craft Beer Festival from now until September 4th. Now in its sixth year, this annual event takes place Fridays, Saturdays, and Sundays from 12 PM to an hour prior to park close. The park's Craft Beer Fest continues SeaWorld's legacy of catering to beer enthusiasts as it showcases over 100 beers, along with many other seasonal offerings at 21 stations across the park.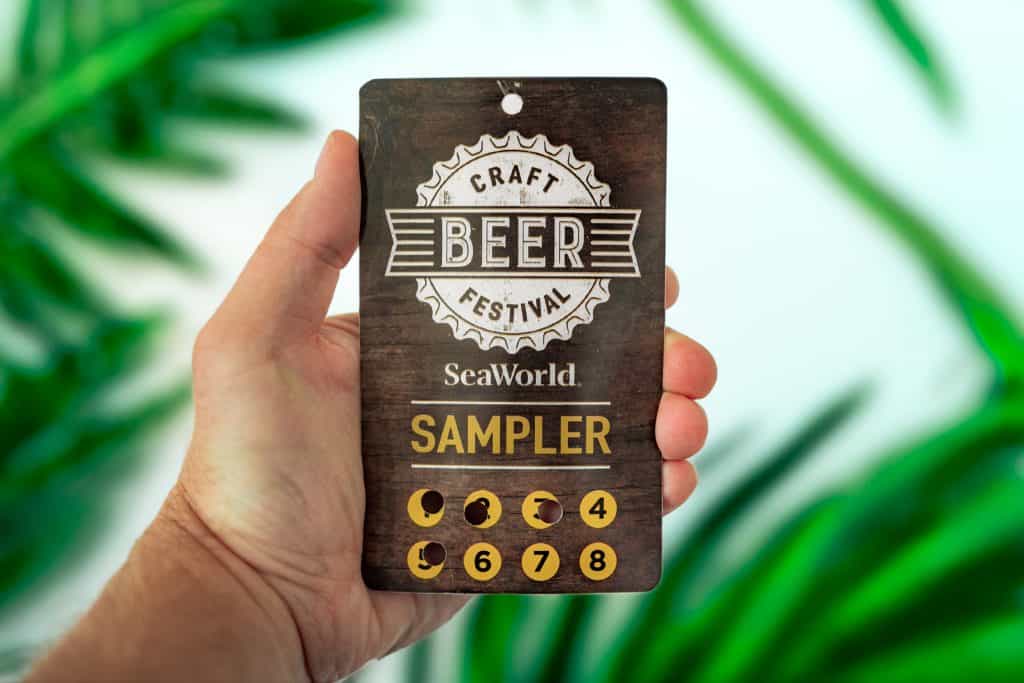 SeaWorld Orlando's Craft Beer Festival is included in the cost of park admission, with food and drink at an additional fee. That in mind, there are some relevant considerations here: given the price of each food or beverage item, anyone wishing to partake in anything more than a few beers and any of the food will likely find great value in purchasing the Craft Beer Festival Sampling Lanyard. Sampling lanyards are valid for the event's food, alcoholic, and non-alcoholic food selections and come in two options for the general public: 8 Samples for $60 or 12 samples for $75. There's also an offer for Annual Passholders that grants 15 food and beverage items at the cost of the 12 Sampler.
When we attended, we felt that the 8-sampler lanyard was plenty for us as it gave us enough to cover a few hours, but either one is an excellent deal. If you're looking for other ways to save on your visit to the park, we can help you save on your admission to SeaWorld Orlando! Find out more here.
Since the event is centered around craft beer, with an emphasis on local breweries, the majority of our suggestions will entail our favorites in those categories. However, we also found some food and spirit hits as well! On that note, let's get into our favorite items at SeaWorld Orlando's Craft Beer Festival!
Flamecraft Bar
Brew Hub Key Lime Pie Sour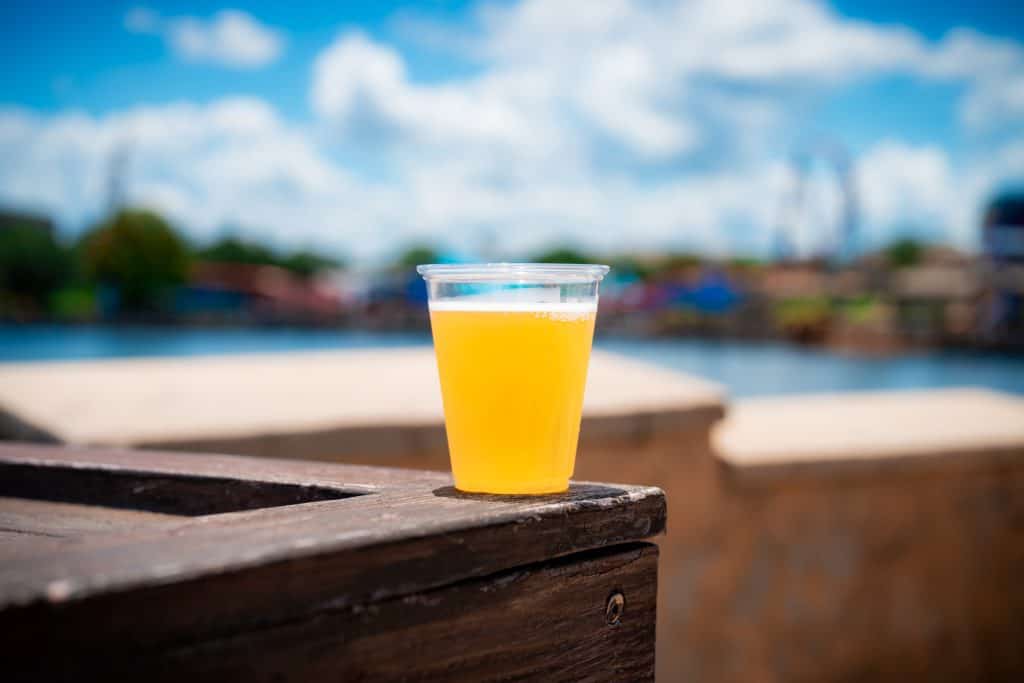 This Berliner Weisse is naturally light and crisp. While the base beer doesn't stand out on its own, it doesn't have to, as the key lime takes center stage. It's a smooth drink with a lime-forward flavor and a pie-like finish with hints of graham cracker and whipped cream, which provide the namesake theme and allow it to feel like a treat.
Personally, this writer isn't usually a big fan of anything lime-flavored. However, I found myself captivated by Brew Hub's Key Lime Sour as it was very pleasant, refreshing, and reminded me of all the best traits of a key lime pie.
Barley and Barrel
Strawberry Whiskey Smash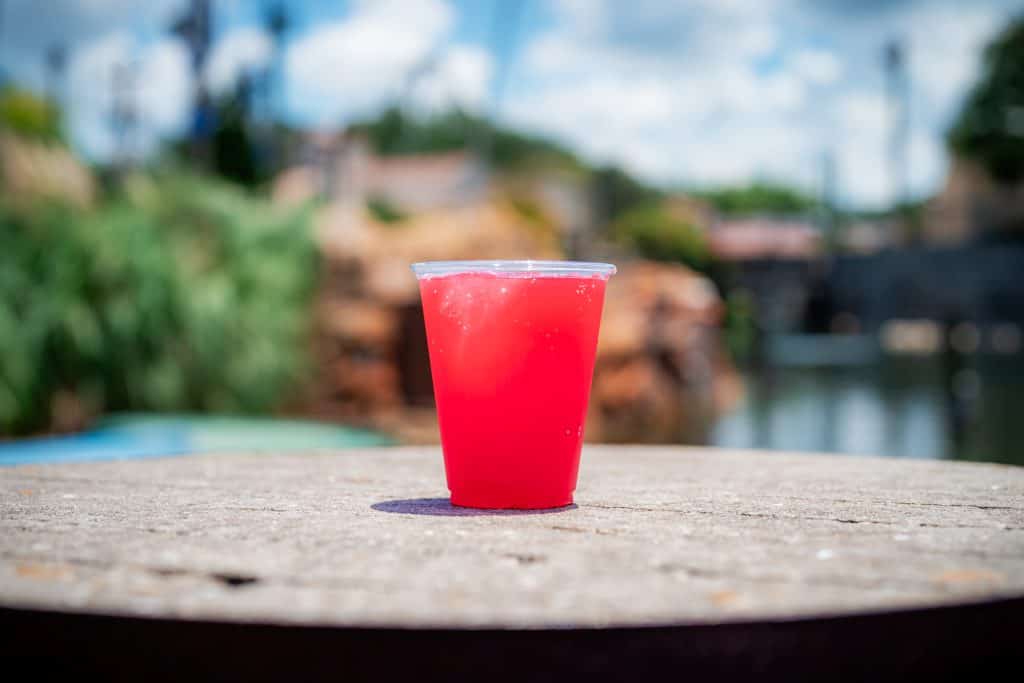 What's a summer festival without a refreshing cocktail? This Strawberry Whiskey Smash combines strawberries, lemon juice, Jameson Irish Whiskey and bitters to make a very refreshing libation. Some may expect the lemon juice to dominate in taste, but it actually helps elevate the strawberries' flavor, which was the star of the recipe, as well as emphasize the whiskey tones throughout the Smash.
If you find yourself wanting to experience the festival, but you're not too big on beer, this is a great option. It also provides a much-needed relief from those wonderful, sun-filled days that are known from Florida.
Lager Than Life
Brewlando Red Lake Irish Red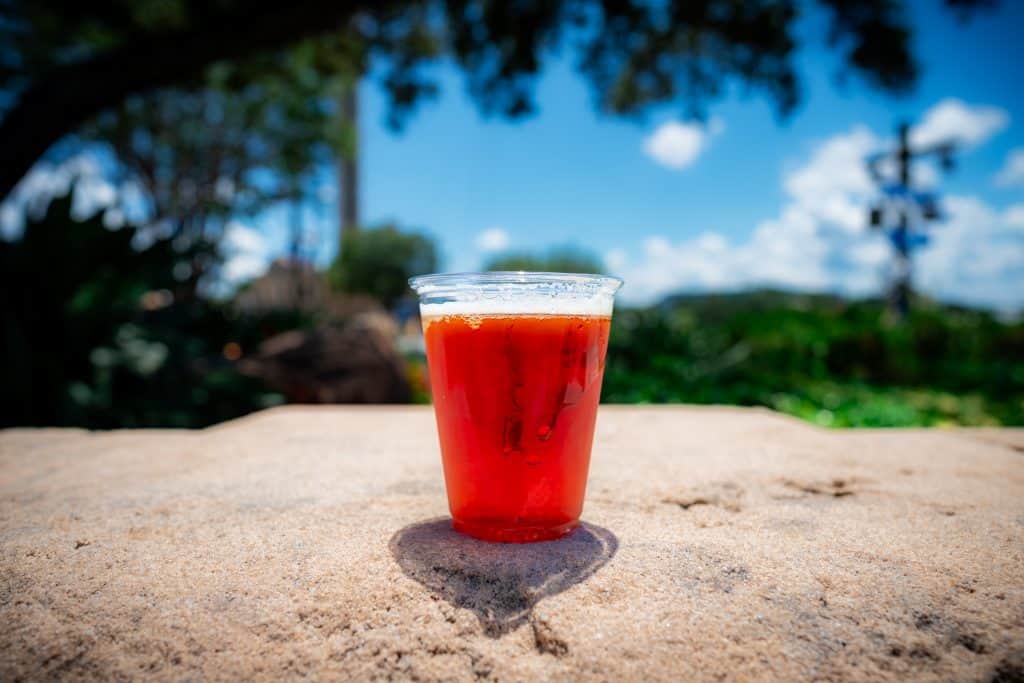 Brewlando's Irish Red is an easy sipper as its palate is fruity with mild citrus notes. The malt and roasted barley are prominent within the flavor and contribute to the beer's red color. While you may find some bitterness, it's not a deal breaker in the least as it plays well with the caramel's sweetness. This brings about a complexity to the ale that sets it apart from similar beverages.
Any fans of Irish Reds will love this beer. While guests may go in expecting something akin to Killians, they'll walk away with something that, in my humble opinion, succeeds it.
Cafe De Mar
Pipeline Pretzel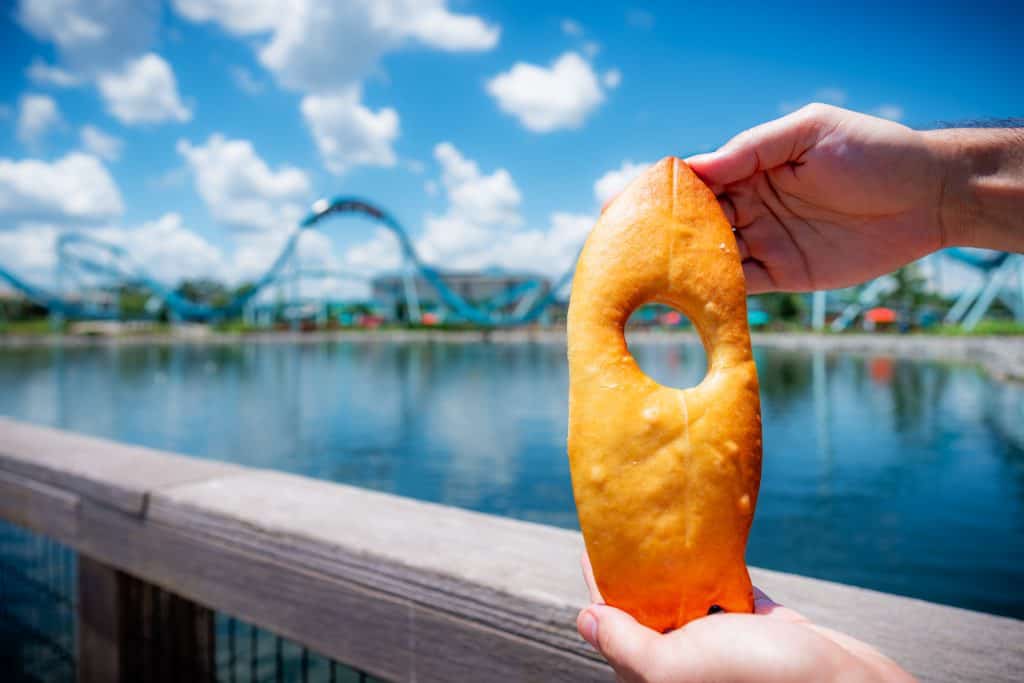 It's hard to imagine a festival focused on beer without the presence of pretzels. It's a culinary staple, and SeaWorld did a great job in recognizing this by providing options for anyone's preferred pretzel medium. Our lead will direct you to the Pipeline Pretzel. Its surfboard-silhouetted crust is perfectly crispy, with a hint of butter lightly coating the outside that's balanced by an airy-yet-dense dough. The Pipeline Pretzel is served with beer cheese infused with Crooked Can High Stepper IPA, which makes a delectable pairing.
We went with Pipeline Pretzel as the food and its shape make it one of the best representations of both SeaWorld Orlando and their Craft Beer Festival. Additionally, it doubles as a quick, enjoyable snack for two or enough to tide one person over until the next meal.
Brews and Chews
Boozy S'mores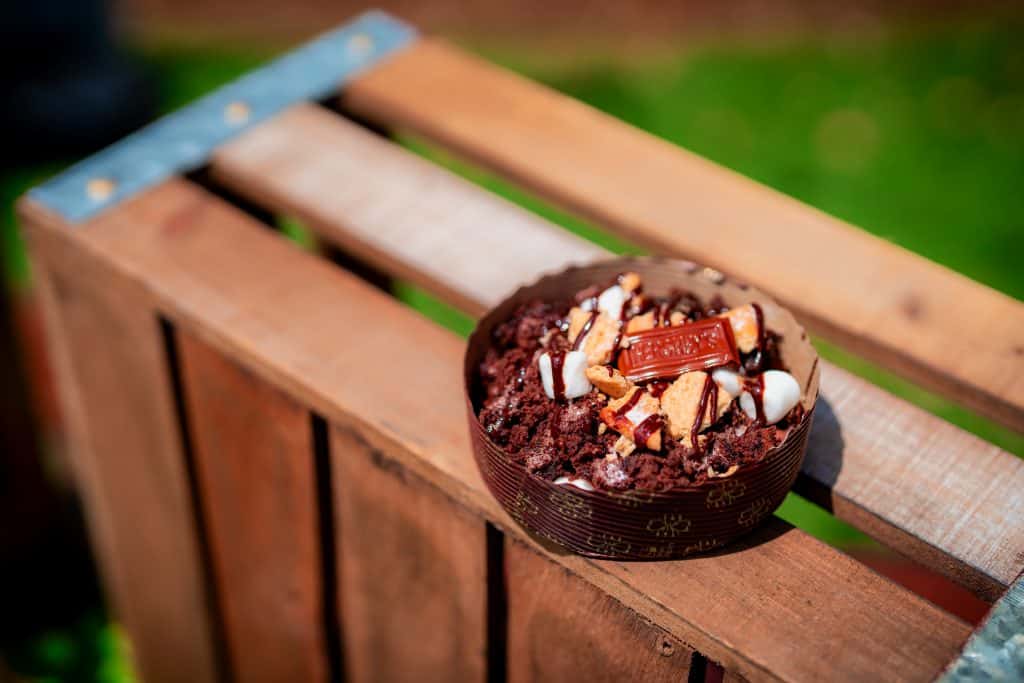 This sweet treat is perfectly portioned and created with chocolate ganache, a bit of Hershey's chocolate mini-bars, graham cracker dust and pieces, and hefeweizen-infused marshmallows. The resulting dessert is aesthetically pleasing as it looks like a welcoming campfire snack. Normally, a dish like this will lose its texture if you take too long to consume it, but even the infused marshmallows held true. With that said, this delicacy presents a decadent reward that isn't too sweet and will complement just about anything you pair it with.
In our opinion, this is the dish that headlines the festival's food list. It's atypical for an event of this sort while also being fun, given its gooey textures. You'll want a fork and napkin on hand for this, but do not pass on the Boozy S'mores!
New Orleans Corner
Abita Purple Haze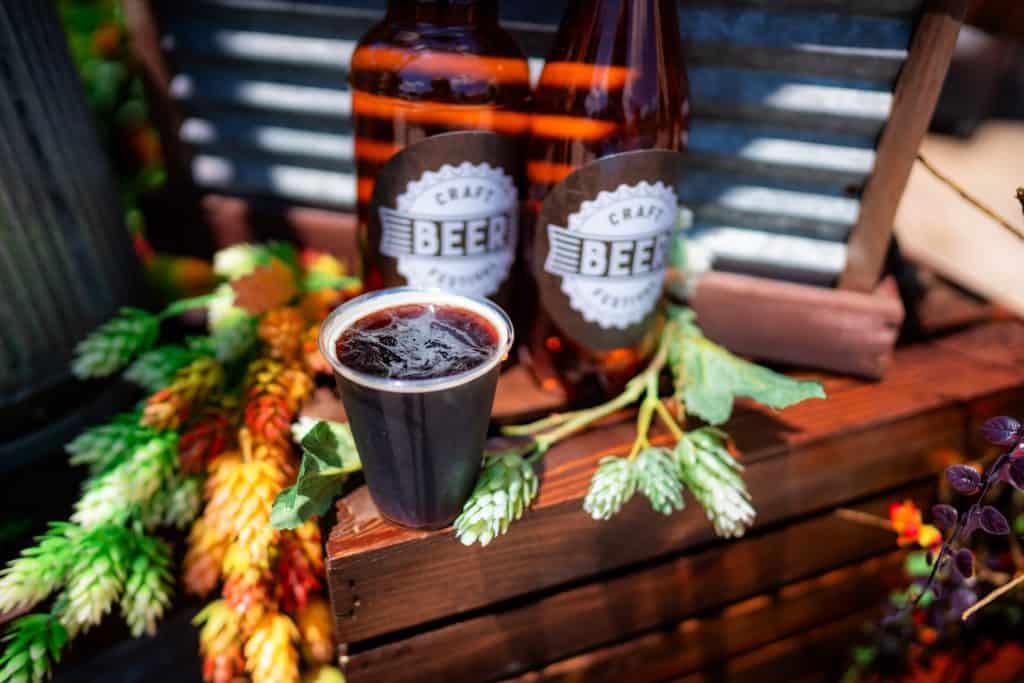 Louisiana-based Abita Brewing Company has an excellent reputation when it comes to its product. One of their most popular, Purple Haze, is featured at the event and for good reason. It's a German lager brewed with pilsner and wheat malts with Vanguard hops. It's then fermented with real raspberries, which provide its sweet, tart profile and purple hue. The process and complexity of its creation greatly represent what "craft" means in the beer world, and the swirly cloudiness and hint of purple to its complexion beckon to the magic and spirit of New Orleans.
The event may emphasize Florida-based breweries, but that doesn't mean it should leave anyone out! Purple Haze is a great, familiar introduction to craft beer before digging into what Florida offers.
Totchos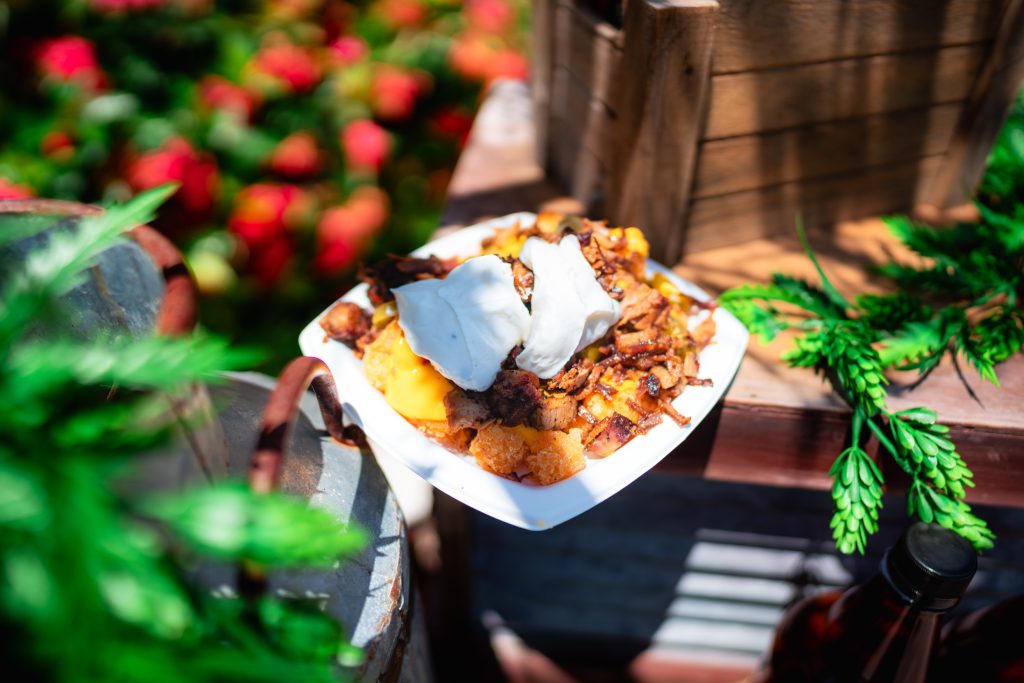 SeaWorld's Totchos are a guest favorite due to their comforting taste and dish versatility. The Craft Beer Festival offers them in two varieties: barbecue brisket and chili. Either version features tots topped with beer cheese, jalapenos, pico de gallo, and sour cream. The tots hold their texture well against the wet ingredients it contends with and maintain a wonderful crunch. The dish is reminiscent of a nacho appetizer or an American offshoot of poutine.
Readers following our lead will go for the brisket option. They were tasty and very filling, as the portion was enough to provide a small meal for one or a snack for two. This makes it work great as a grab-and-go bite during your visit to the park.
Pub Grub
Dogfish Head Citrus Squall Double Golden Ale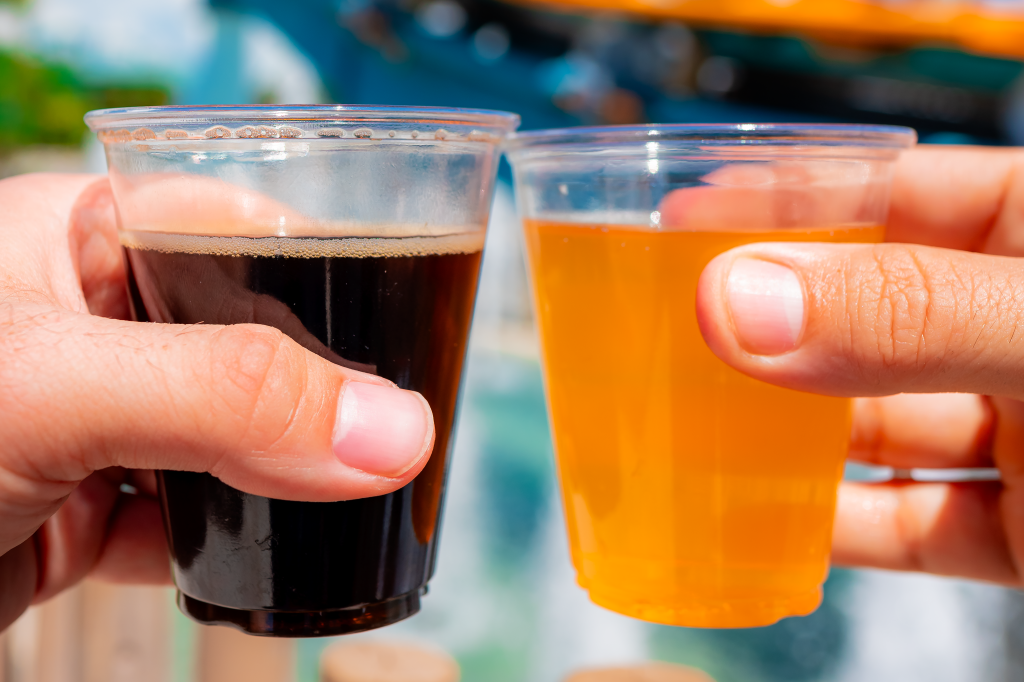 Inspired by the Paloma cocktail, this double golden successfully transfers the best portion of its predecessor's ingredients into beer form. It incorporates grapefruit juice, blue agave nectar, lime peels, and a hint of salt into a medium-bodied ale. This brings about a citrusy aroma and a delightfully tart flavor that's rounded out via the sweetness of the blue agave nectar.
This was the absolute winner of the Craft Beer Festival for us. It's an especially enjoyable beer that instantly, and consistently, rewards upon each sip. With everything to choose from at the event, this is the one to seek out.
Beer Garden
Motorworks Midnight Espresso Coffee Porter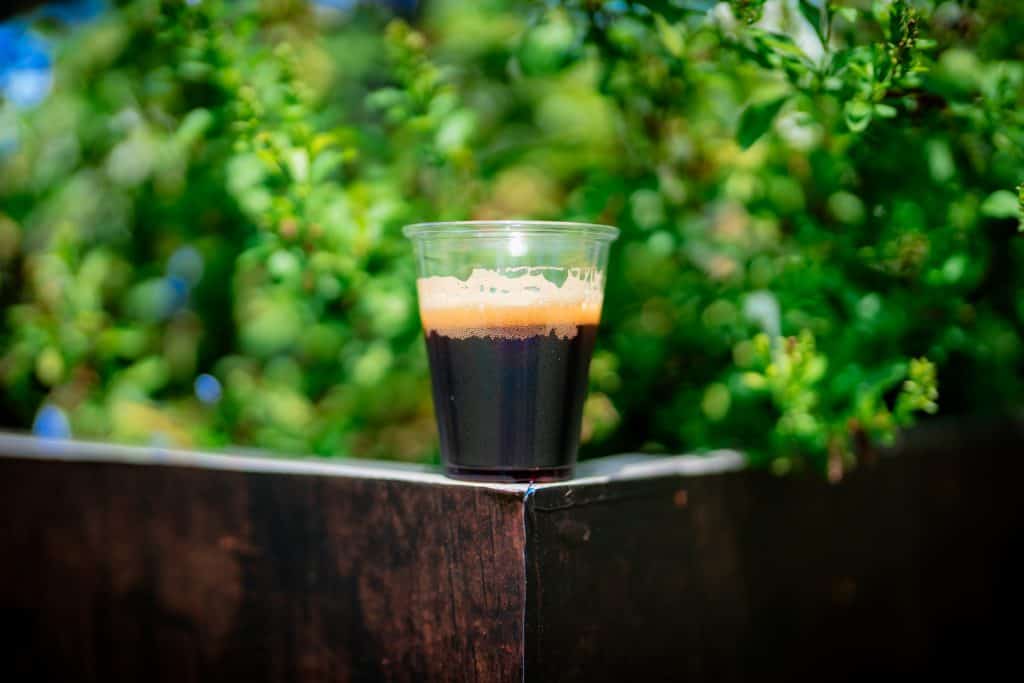 Hailing from Bradenton, Motorworks is another one of the Florida breweries featured that guests may know. The Midnight Espresso Coffee Porter is a standout as one of the festival's dark beer offerings and one you won't find in a theme park too often. The prominent flavor profile derives from the blend of Sumatran and Sulawesi coffee beans that align well with malty caramel notes. Along with the enjoyable taste, it also has a delightful aroma of chocolate and espresso to take in as you sip.
By nature, this porter is more a sipper you'll want to take your time with – as you should. If you find yourself in need of a breather from the day, wander over to the Beer Garden and take a moment to have a sit with this offering.
---
SeaWorld Orlando's Craft Beer Festival is happening now! Guests wanting to attend this awesome event, as well as Busch Gardens Tampa Bay's 2023 Bier Fest, can do so by purchasing discounted admission from Orlando Informer! You can also discuss vacation planning with our SeaWorld Community on Facebook!