Preview this Page
Overview
A Halloween overlay for Red Coconut Club has risen from the grave to participate in this year's haunted happenings at Universal Orlando Resort. Step into Revenge of the Dead Coconut Club on select nights from September 1 through November 4 anytime between 4 PM to 1 AM for delicious beverages and a party to die for.
Don't forget to snag monster-sized savings on tickets to this year's Halloween Horror Nights through Orlando Informer!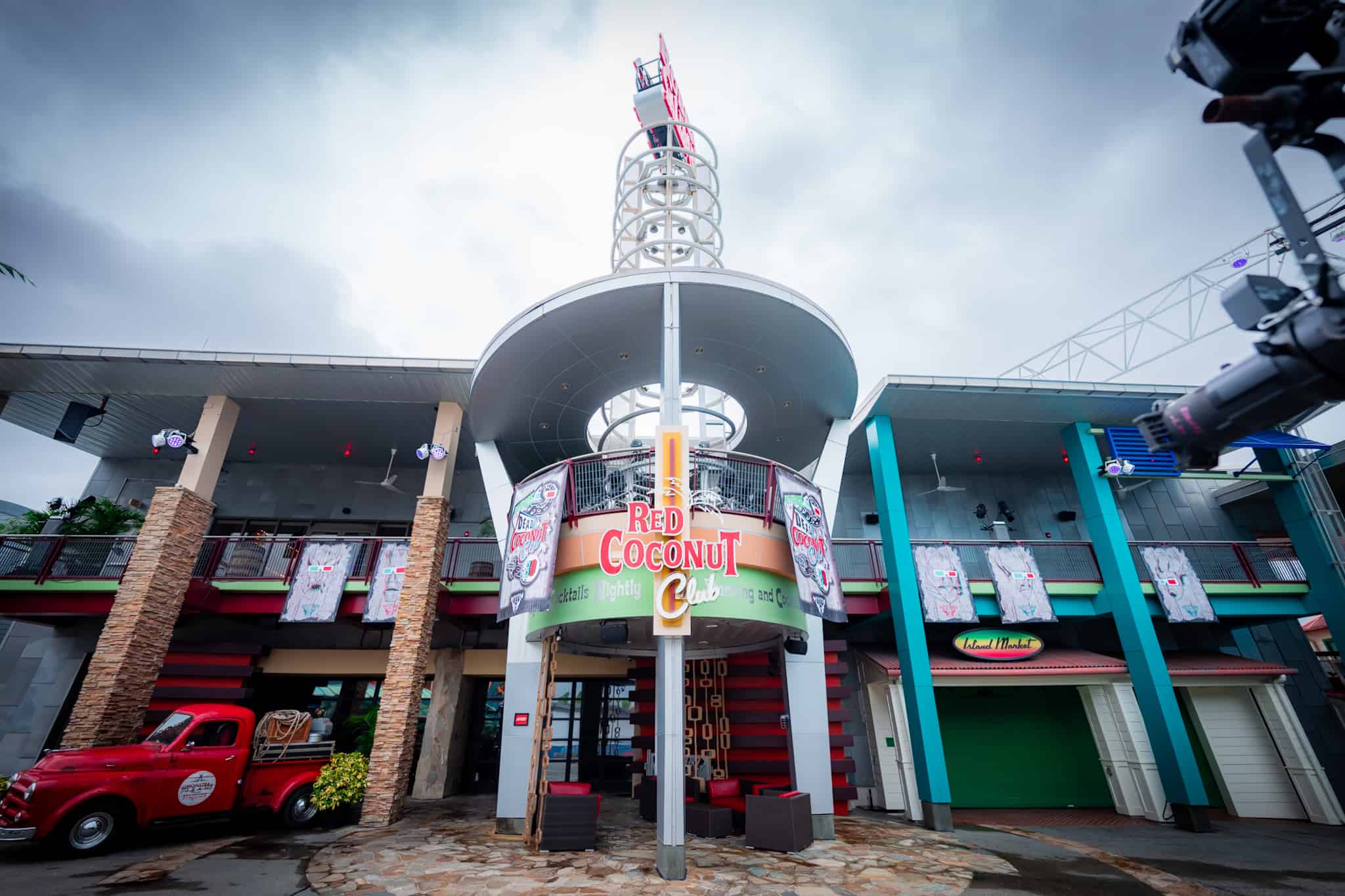 History of Red Coconut Club Transformations
Prior to September 2022, Red Coconut Club sat vacant, waiting for its dance floor to fill with patrons for the first time since 2020. Red Coconut Club donned Universal Monsters-inspired decor to haunt alongside the Halloween Horror Nights 31 festivities and was called Dead Coconut Club. The all-hallows bar was met with astounding success but came to a close with the end of the yearly fright-fest.
The watering hole underwent numerous seasonal transformations following its initial overlay, celebrating alongside the Holidays at Universal with Green & Red Coconut Club and Universal Mardi Gras with Cursed Coconut Club.
As we creep closer to Halloween Horror Nights 32, we were thrilled to hear that Red Coconut Club would dress in its Halloween best once again and be temporarily renamed Revenge of the Dead Coconut Club.
A Look Inside Revenge of the Dead Coconut Club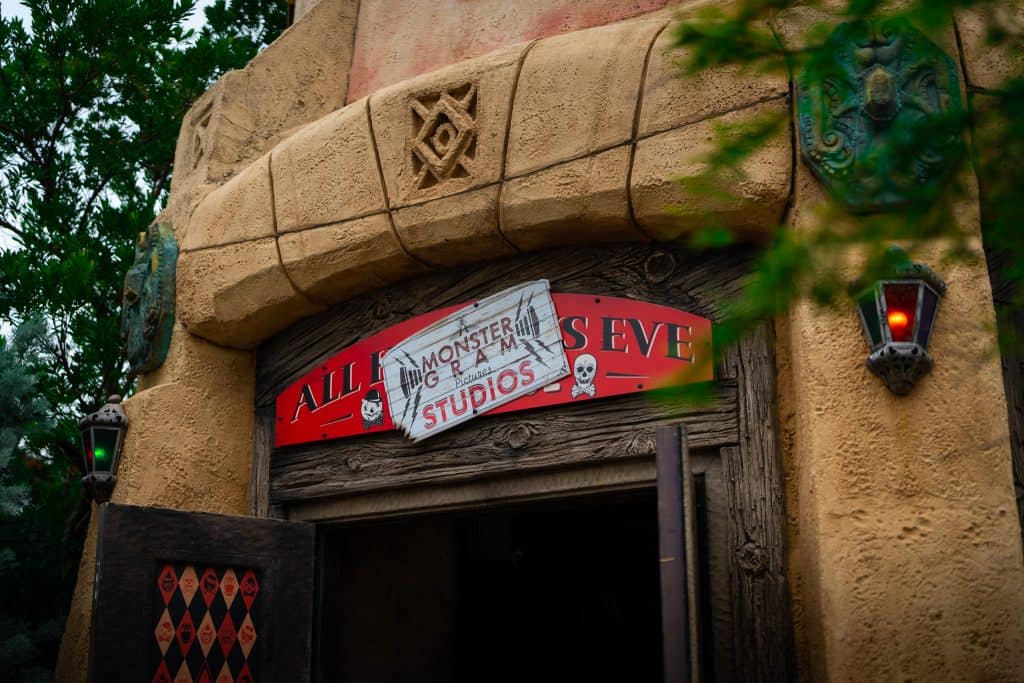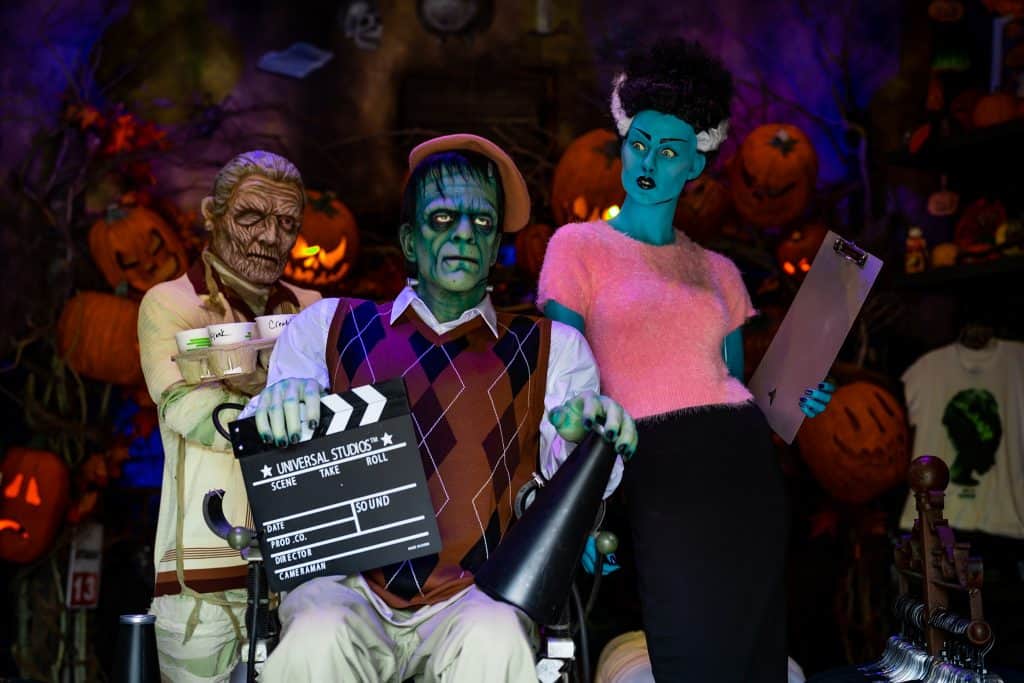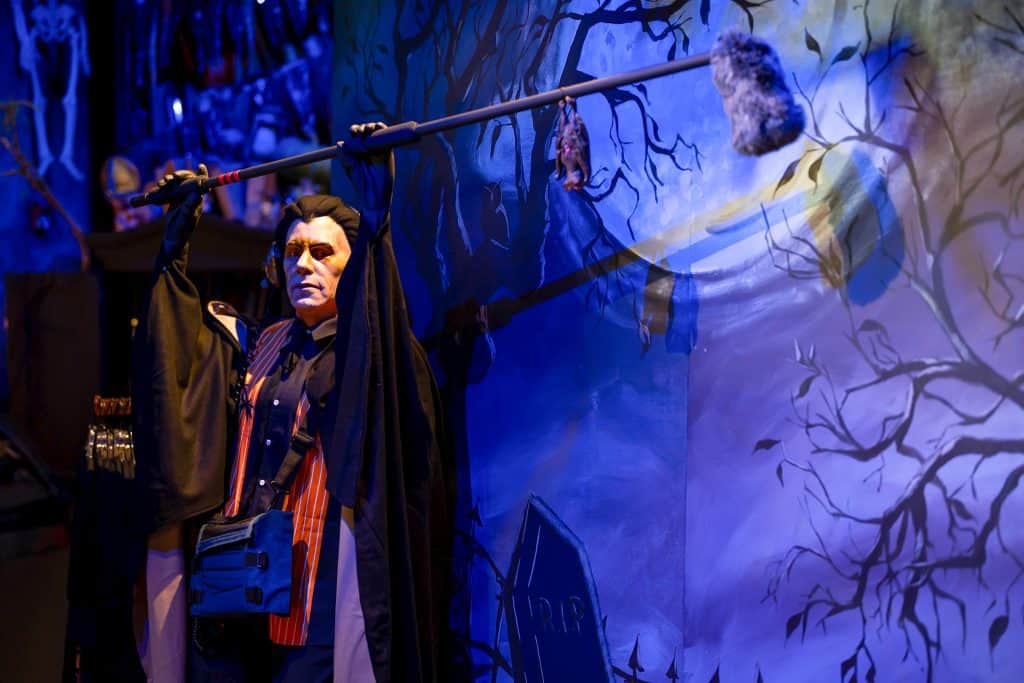 The Universal Monsters and Monstergram Pictures took over All Hallows Eve Boutique to film their latest movie earlier this summer. Frankenstein served as director, with Creature from the Black Lagoon behind the camera, Dracula on the boom mic, and the Mummy ensuring the team was well caffeinated.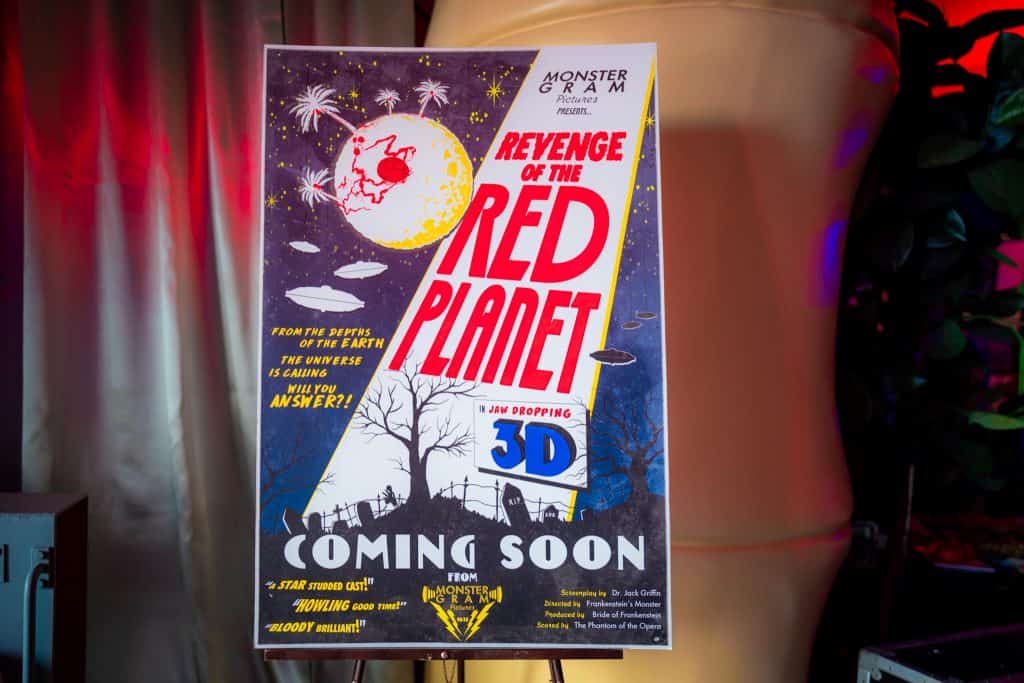 Once they wrapped on their last film, Monstergram Pictures moved their crew to Red Coconut Club for their latest sci-fi flick, Revenge of the Red Planet. We received a shriek peek on August 30, with Annual Passholders receiving a look on August 31 and the club's official opening on September 1.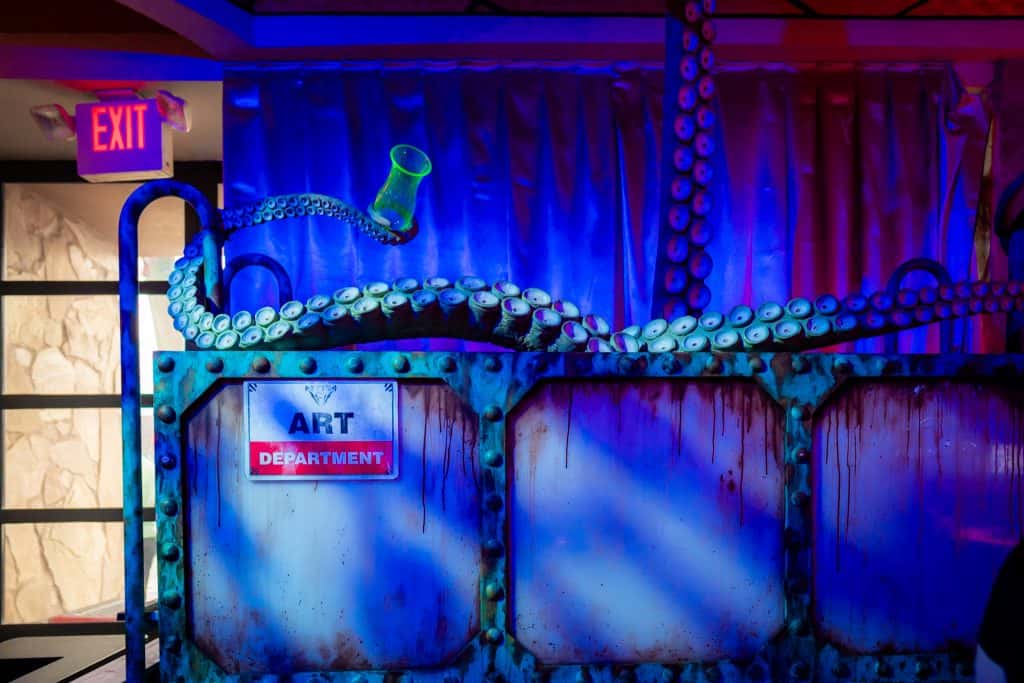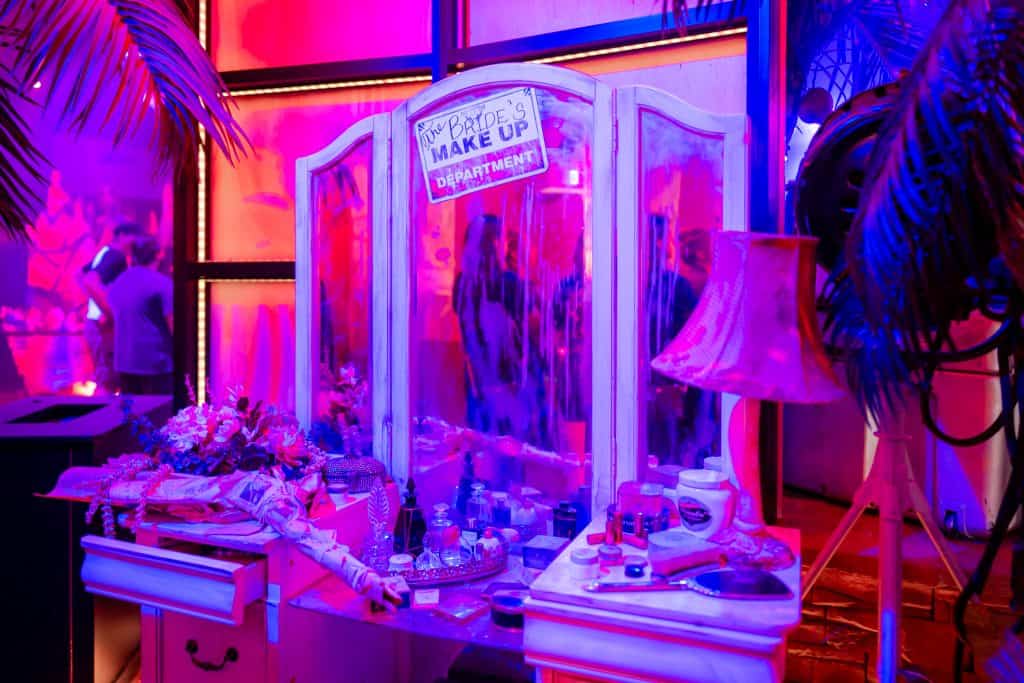 Step inside the hot set of Revenge of the Red Planet to find odes to the teams that make pure movie magic. After all, Universal Orlando Resort was built out of love for cinema! Amidst this enchanting dedication, you'll find the staple director chairs personalized to the cast and crew of this upcoming film, such as The Mummy, The Monster, and The Wolfman. Venture further to discover the working spaces of the art and makeup department in which the Bride of Frankenstein has taken over. When the tentacles of an aquatic terror from the deep aren't dabbling in the art department, they are spinning discs at the DJ booth.
Head upstairs to take a gander at the Dead Coconut Club Drive-In theater, where you'll find a bar designed as a nostalgic snack shack, additional seating next to some favorite Universal Monsters pals, and plenty of photo opportunities.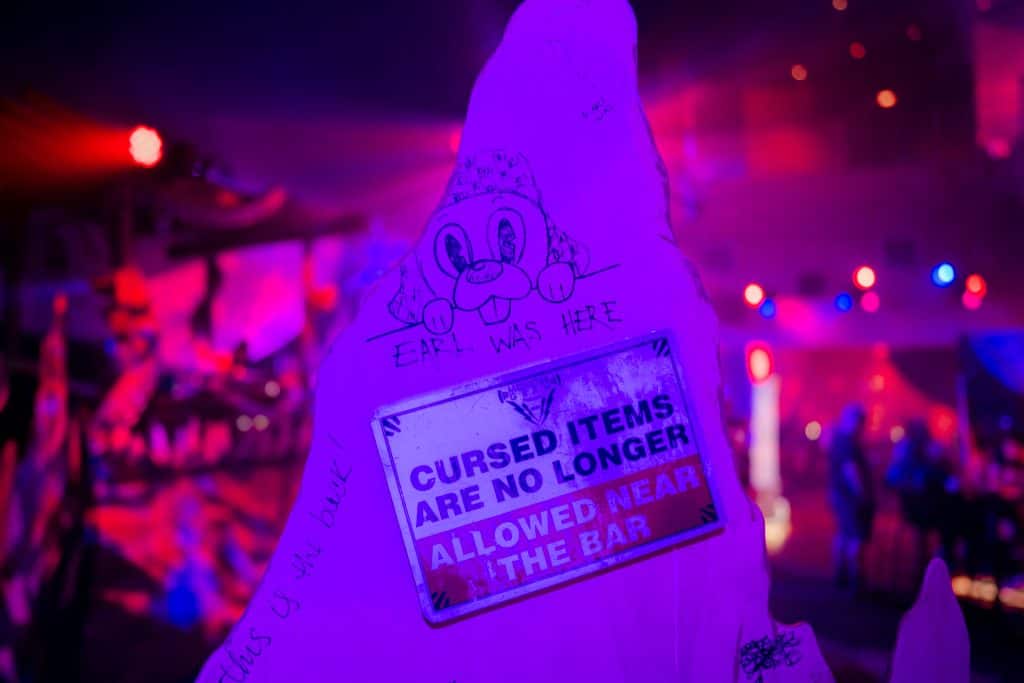 Once you've had your fill of an out-of-this-world set (and a drink or two!), don't forget to look for Easter eggs of our favorite festive rodent, Earl the Squirrel!
Revenge of the Dead Coconut Club Menu
What spirits await at Revenge of the Dead Coconut Club? Here's what's on this limited-time menu:
Specialty Drinks
Red Planet Punch
El Jimador Tequila, Gran Gala Liquor, Passionfruit, Pineapple, and lime juice with vanilla bean paste and edible glitter
Asteroid Attack
Old Forester Bourbon with lemon juice, agave, and a Malbec floater with blackberry and mint syrup
Plasma Punch
Bacardi Light Rum, lime juice, Dragonfruit and Pear Syrup, and Bitter Truth Violette, garnished with an edible orchid
The Ooze
New Amsterdam Gin, lime juice, vanilla bean, kiwi and honeydew syrups with tonic water
Souvenir – $16.50
Souvenir Cup Refill – $12.50
20 oz. – $12.50
Mocktail
Spirit-Free Slime – $8.00
Lime juice, vanilla bean, kiwi, and honeydew syrups with tonic water
Ice Cold Beer
Draft
Hacker-Pschorr Oktoberfest
Whole Hog Pumpkin Ale
Nightmare Nectar Blonde Ale
20 oz. Souvenir Cup – $15.00
Souvenir Cup Refill – $12.00
12 oz. Single Serve – $12.00
Crooked Can Bloody Murder IPA
20 oz. Souvenir Cup – $16.00
Souvenir Cup Refill – $13.00
12 oz. Single Serve – $13.00
Canned
VooDoo Brewing Lacto-Kooler – $12.25
Original Sin Crimson Chaos Cider – $10.00
Wine
Spellbound Cabernet Sauvignon – $9.00
Noble Vines Chardonnay – $9.00
Be sure to make a stop on your way to Halloween Horror Nights to indulge in this star-studded spectacle at Revenge of the Dead Coconut Club, happening on select nights from 4 PM to 1 AM until November 4.
---
Discover everything you ever wanted to know about HHN – plus more! – in our insider's guide. And then discuss it all with 160,000+ other Universal die-hard fans in our Orlando Informer Community on Facebook. And be sure to follow Orlando Informer on TikTok, Threads, Facebook, Twitter, and Instagram for the latest news, tips, and more at Universal Orlando, Walt Disney World, and other Orlando attractions.