In 1965, when a mysterious land deal was reported near Orlando, Florida for (what would become) 25,000 acres, no one could imagine the (Disney) world that would unfold before their very eyes between 1971 and today. Even with all this space, however, there comes a time when everyone simply moves on; Walt Disney World Resort is the place where brand-new rides become classics, but even they must make way for newer experiences. During the summer of 2017, DisneyQuest, a five-story interactive indoor theme park that housed a variety of virtual-reality, fantasy-adventure, and classic arcade games, joined the ranks of the scores of other retired attractions after nearly a 20-year run.
True to Disney's pixie-dust priorities, DisneyQuest took you out of the life you knew and placed you directly into the magic, and it did so by way of an elevator piloted by the Genie himself! From attractions like Aladdin's Magic Carpet Ride and Pirates of the Caribbean to classic arcade games and areas where you could be more creative, there were four zones of play: Explore, Score, Create, and Replay. The goal of DisneyQuest was to expand and bring the Disney brand to people in cities that may not have the chance to travel to one of the larger theme parks – and, for a time, it did just that. Only two of those locations panned out, however, with one being Disney Springs in Orlando and the other being the short-lived Chicago installation.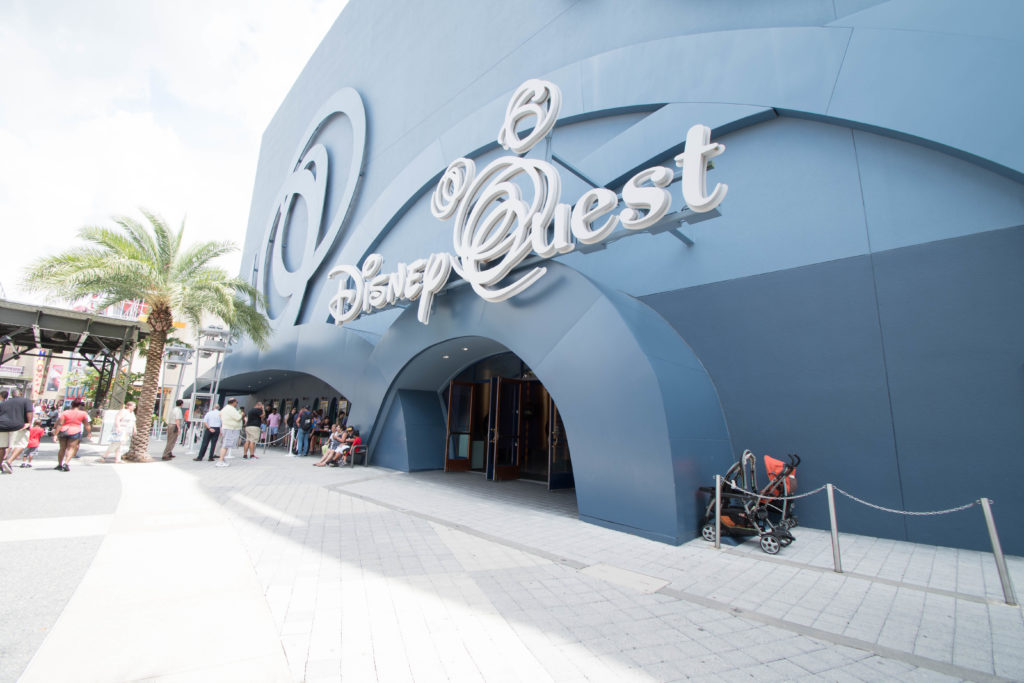 DisneyQuest was a great spot to beat Florida's notorious heat or afternoon storms and provided a unique experience for those who love games and virtual reality. Here's a look at five of the most memorable experiences the indoor theme park was known for as we travel down memory lane:
Pirates of the Caribbean: Battle for Buccaneer Gold: ahoy, Captain! Get ready to sail the seven seas as you lead your pirate ship and crew to destroy other vessels, sea monsters, and fortresses while you collect gold. The captain steers the ship, while up to four gunners control the cannons.
Virtual Jungle Cruise: this attraction is based on Jungle Cruise at Magic Kingdom but allows guests to paddle an inflatable raft (with real paddles) as you make your way down a prehistoric river, dodging dinosaurs and, occasionally, getting sprayed with water.
CyberSpace Mountain: ever wanted to design your own roller coaster? Now's your chance! Hosted by Bill Nye the Science Guy (or, in this case, known as Bill Nye the Coaster Guy), you get to design your very own coaster, then sit in a pitch-and-roll simulator to ride it.
Aladdin's Magic Carpet Ride: a whole new world awaits as you wear a head-mounted display while riding a magic carpet through Agrabah in order to collect gems to find the Genie, who has been hidden away in the Cave of Wonders.
Buzz Lightyear's AstroBlaster: in this bumper car-style ride, Space Rangers navigate over asteroids (foam balls) that are on the floor. The asteroids are then sucked up into the cabin, where players load them into a cannon to shoot them at other cars. If you hit the right spot, the other cars spin out of control for 10 seconds.
Tickets were $39 for children and $45 for adults, and there was no need to leave, as there were two cafeteria options in the form of FoodQuest and the Wonderland Café – you could just pop up to the fourth and fifth floors, refuel, and go back to playing games. You could also come and go as you pleased, which was great if you were spending the day at Disney Springs, and whether you were looking for an all-day experience or something to do just when the weather wasn't cooperating in Orlando. DisneyQuest was a great answer.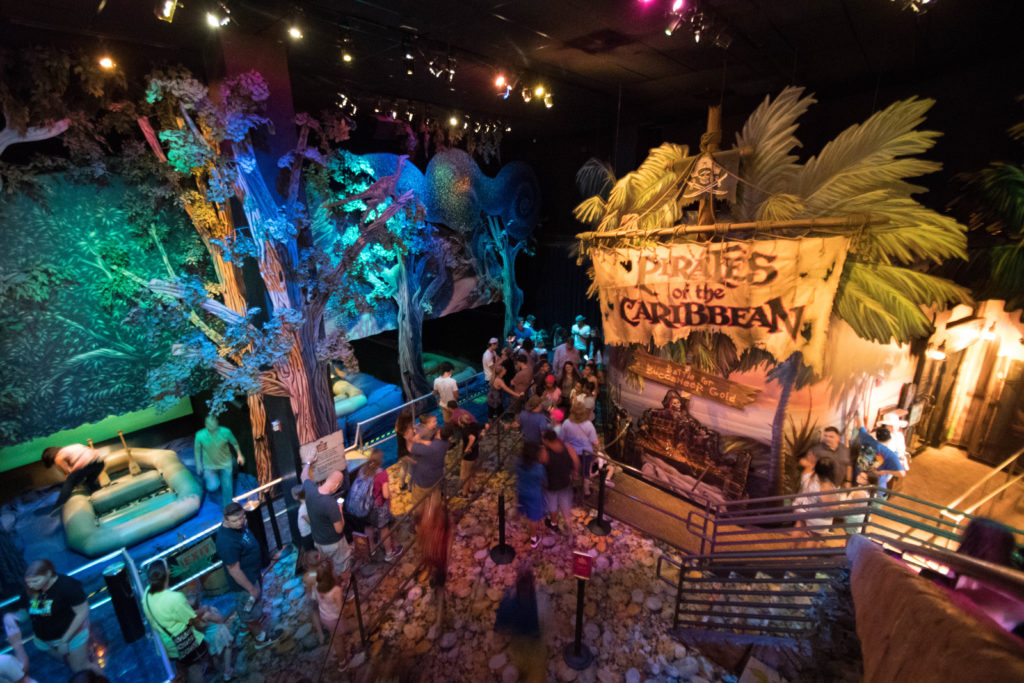 The VR center officially closed on July 2, 2017 to make way for the new NBA Experience, which opened to guests on August 12, 2019. The NBA Experience is a similar, very niche attraction with 13 interactive elements that offers guests an opportunity to see what it's like to become an NBA or WNBA player.
It may not quite be what DisneyQuest was, but that indoor park had become a nostalgic reminder of days gone by with technology, equipment, and an environment that rarely, if ever, got upgraded. In truth, the Genie had been teleporting us back to the 1990s for quite a while by way of that elevator ride – and you could feel it. Which is almost always a kiss-of-death scenario for attractions and rides within the theme-park landscape – when you can feel how old they are, it's either time for a makeover or, sadly, time to say goodbye.
–
What was your favorite attraction at or memory of DisneyQuest? Tell thousands of other fans and vacation-planners in our OI Community Facebook group.
And also be sure to follow Orlando Informer on Facebook, Twitter, and Instagram for the latest news and tips at Universal Orlando, Walt Disney World, and other Orlando experiences.