When I first moved to Orlando in 2012, it was common knowledge that The Florida Mall was the less-desirable shopping destination among our local options. Compared to places like Mall at Millennia, Florida Mall was generally considered less-attractive, "sketchier," and often not worth the time.
However, in the last few years, there have been major changes to not only the layout as a whole, but the mall's available amenities and shopping options, as well, as the management and owners have gone above and beyond to improve the entire area. Now, here are just a few of the reasons why The Florida Mall has become an incredible place for all of your shopping, dining, and entertainment needs!
1. Valet parking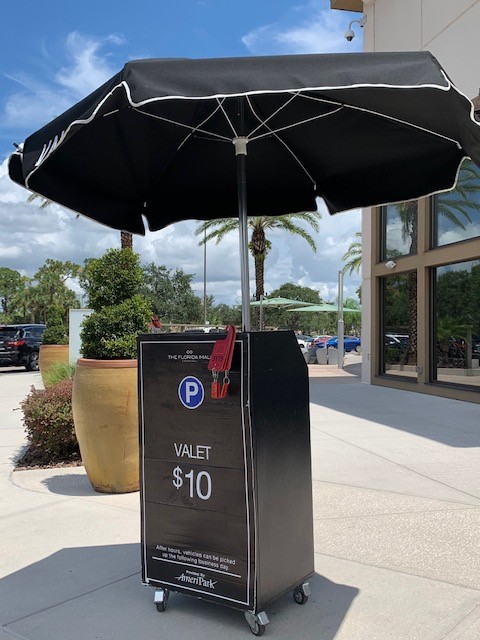 Originally meant to be a special offering during the holiday rush, valet parking is now a full-time perk of shopping at Florida Mall. At only $10 for the entire day, valet is one of the simplest ways to start your trip off relaxed and ready. No more driving around in circles, looking for an empty space. No more hiking in the Orlando sun, lugging your heavy shopping bags. Instead, you can simply drop off your vehicle and text when you're ready to pick it back up again! (Pay on your phone when you request the car, including tip.)
Parking has never been easier. (And, as a bonus, if you have an electric car, they have specialty charging stations now available!)
2. The dining pavilion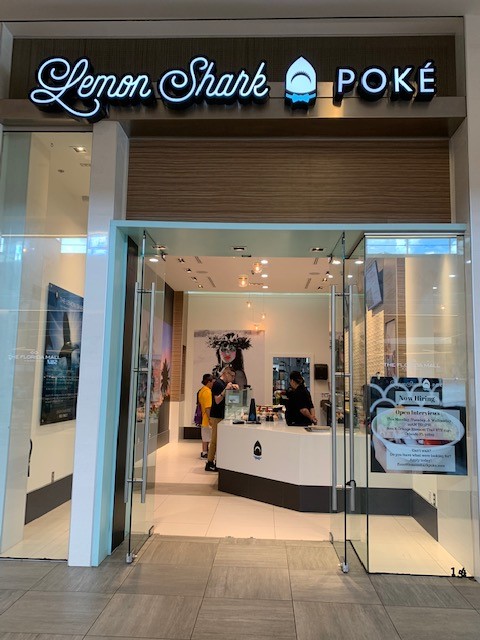 "Food courts" are so last year – instead, stop by The Florida Mall's dining pavilion! It may have all the food-court classics, but it also has so much more.
From fresh smoothies and acai bowls to an indoor grilled-chicken food truck, you can find anything your stomach desires.  Try the latest trend in raw fish with Lemon Shark Poke, or build your own perfect pasta at Spoleto. After your meal, be sure to stop by Carlo's Bake Shop, where the lines alone are a testament to the bakery's popularity.
3. Unique eateries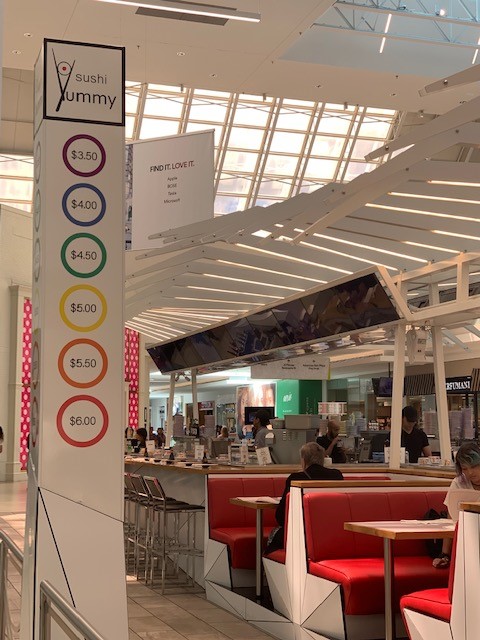 If nothing in the pavilion itself tickles your fancy, don't worry! That's just the beginning of the many amazing food options in The Florida Mall. Not only can you find a Buca di Beppo further in (one of only three locations in all of Florida), but also sweet and delightful finds like a gourmet churro shop and an entire kiosk dedicated to tiramisu.
My personal favorite, however, is Sushi Yummy: a conveyor-belt sushi restaurant right at the heart of the mall. Pre-made plates roll by you, color-coded by price, so you can grab whatever roll or appetizer catches your eye. It's a unique experience, unlike any other sushi place in town.
No matter what you're craving, I guarantee you can find it!
4. The Florida Hotel
Whether you're in town for a night or a weekend, there's something spectacularly convenient about a hotel that is attached to the mall. No more being a slave to room service for your dinner. No more relying on the hotel gift shop for your souvenirs. From business conventions to nerd events that are an absolute blast, there's more than enough to set this lovely hotel apart from the rest of Orlando's options. Here, you get the whole package!
5. Package pickup
Speaking of packages, let me share my favorite little-known secret about The Florida Mall: their complimentary package check. I don't know about you, but I tend to shop a lot in malls. It's great to have the variety, but the bag count can stack up fast – and, if you've valeted, it's hard to get to your car and stow the loot sometimes. That's why package check is incredible and makes you feel just a bit fancier.
Just head to one of the two locations: near The Florida Hotel or in front of Macy's. They'll hold anything you need and give you a ticket for pickup, freeing up your hands for even more retail therapy.
6. The Crayola Experience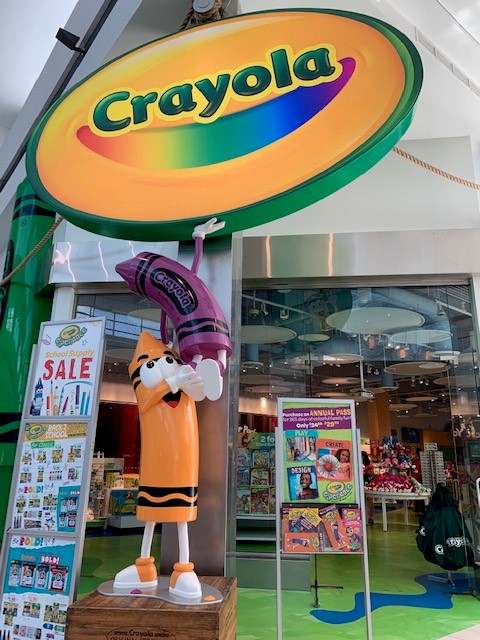 For my 25th birthday, my roommate surprised me by taking me to the Crayola Experience. I had never heard of it before, but I am here to tell you that I, as a fully-grown adult woman, had the absolute time of my life. It is more than shopping – it is an interactive museum celebrating all that crayons can do. It may sound like a simple concept, but if you're spending the day with your children (or easily amused grown-ups), you can kill hours at Crayola. Make your own melted crayon art! Re-discover the joys of coloring outside the lines! From field trips to parties, Crayola Experience is a wonderfully colorful alternative to a normal, boring shopping day.
(If crayons aren't your cup of tea, there are so many other amazing, fun, interactive installments at The Florida Mall. Tap into your scientific side at The Slime Factory. Let your children roam in the incredible garden-themed play area. Craft your very own stuffed, fuzzy friend at Build-a-Bear. Take your daughter to the American Girl store for an afternoon neither of you will ever forget!)
7. Relaxation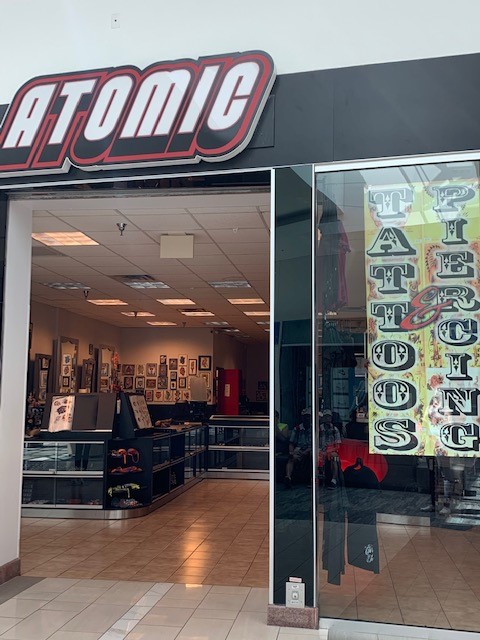 Not only does this mall have multiple spa locations, their services are extremely affordable. No matter what kind of rest and relaxation you're looking for, there's something to help you unwind after a whole day of shopping, dining, and exploration – there are nail salons, specializing in everything from simple manicures to full acrylic sets and foot massages. There are table massages, ranging anywhere from 20 minutes (for those shoppers in a hurry) to 90 minutes. You can get your hair cut, colored, or permed at the JCPenney Salon, and, if you're feeling a little more adventurous, there is even a tattoo parlor in the mall itself!
So treat yourself to a new look, a new feel, or some new ink. You deserve it!
8. Boft Photo Printing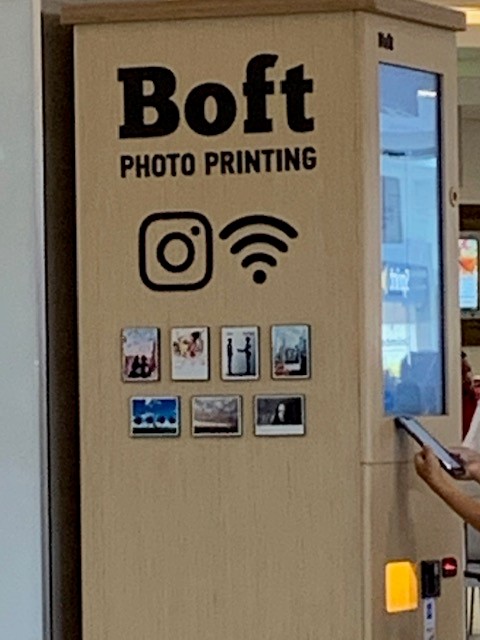 Orlando is a city full of memories and magic. At the end of your trip, no matter how long it might have been, make sure you stop at the Boft photo kiosk in the dining pavilion. Send your favorite Instagram moments directly to the machine and print them on the spot! There's no better way to immortalize your trip to the parks, the city, or the mall itself.
–
These are just a few of the amazing ways The Florida Mall has set itself apart, but I could go on. I could praise the all-year Christmas shop or The Winey Wench and their amazing wine slushies. I could tell you about the mini-motion-simulator pods that send you on a whole different kind of adventure or the complimentary wifi and wheelchairs. But, sometimes, discovering these gems on your own is more fun – so be sure to stop by The Florida Mall and find your new favorite store!
Once you do, share your thoughts with 80,000+ other vacation-planners over at our OI Community Facebook group. And also follow Orlando Informer on Facebook, Twitter, and Instagram for the latest news and tips at Universal Orlando, Walt Disney World, and other Orlando experiences.