It has been officially announced that Poseidon and Lord Darkenon will have their final battle on May 9, 2023. A Universal's Islands of Adventure opening day attraction, Poseidon's Fury, will soon close its doors to make way for new offerings. 
While this show, housed in the larger-than-life ancient temple, may look slightly different from its initial iteration, Poseidon's story has been a campy fan favorite since 1999.
Poseidon's Fury History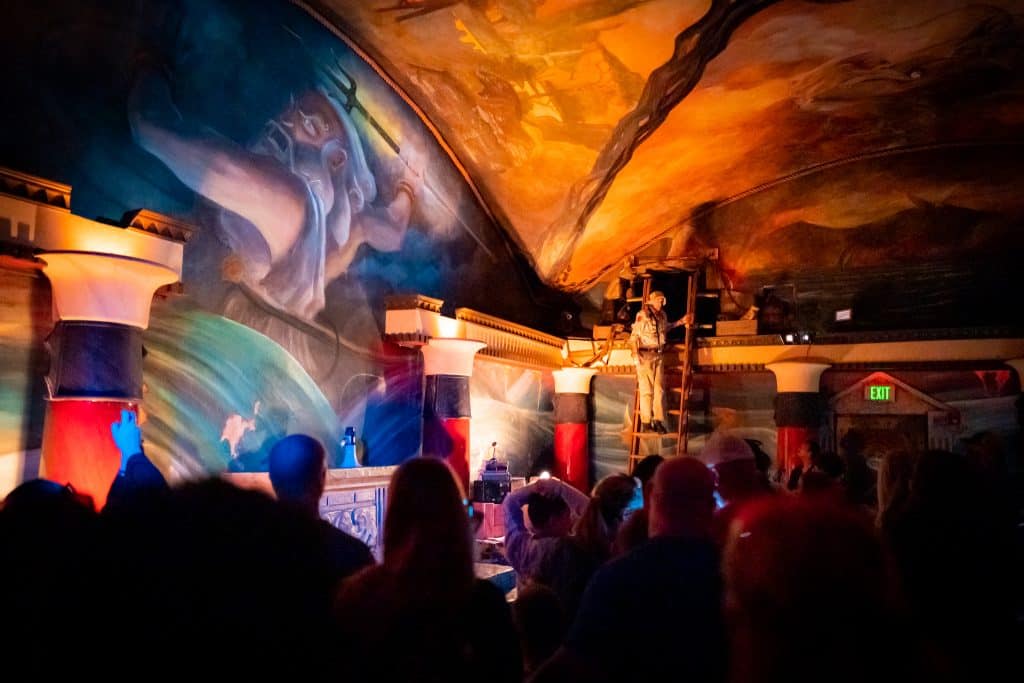 Originally, Poseidon was depicted as the antagonist of this ancient temple. Our guide, then called "The Keeper," shared the story of Zeus and his disgruntled brother, Poseidon, who has vowed to flood the world. Guests bore witness as "The Keeper" guided the group into the ruins and through the water vortex portal that led to Poseidon, who had been held as a prisoner. "The Keeper" revealed himself as Zeus to protect the mortals in an epic battle filled with various special effects meant to wow guests and set Islands of Adventure apart from any other destination.  
Based on guest feedback, Universal leadership deemed it necessary to alter the story of Poseidon's Fury less than two years after its opening. In June 2001, the show's new plot was unveiled to guests. In today's version of the story, the Olympian, Poseidon, has become our hero as he battles Lord Darkenon. 
The layout of this attraction has remained the same, but visitors are now the guests awaiting their tour of the temple, led by Professor Baxter of Global Discovery Group. The guide doesn't show, and Taylor, a newer, awkward archeologist who serves as comedic relief, accepts the role of leader while venturing through the temple in hopes of escaping the grasp of our villain, Lord Darkenon. 
Similar to its original version, this tale ends in an epic battle – this time between Lord Darkenon and Poseidon. Many of the primary water and fire effects have remained the same within the finale, and the disappearing room is still utilized.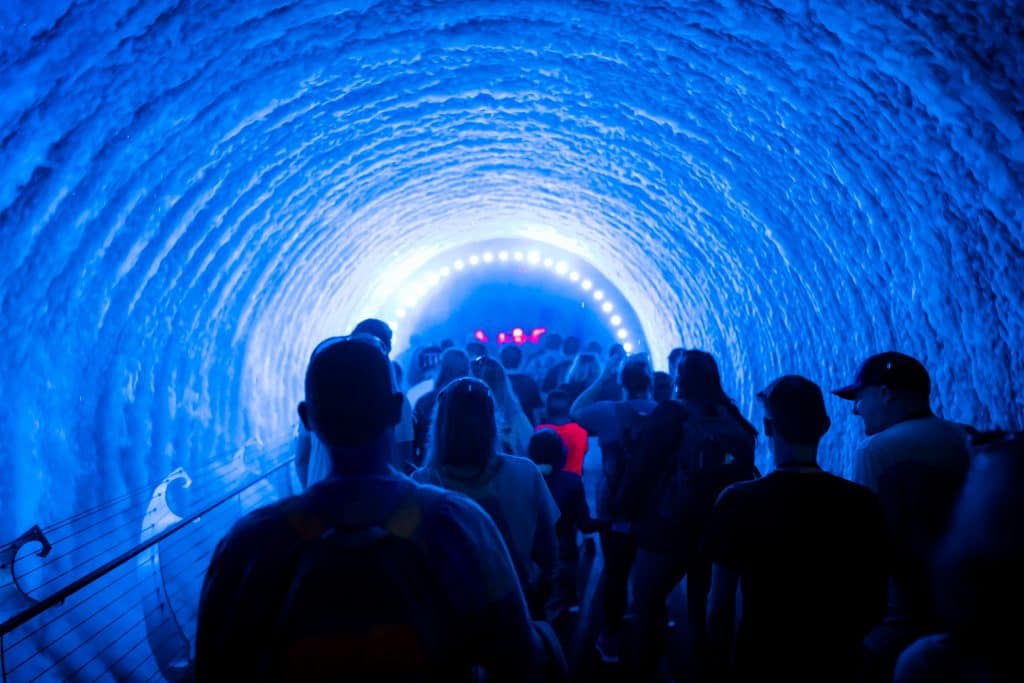 The staple of Poseidon's temple is the 40-foot-long water vortex. Serving as a passageway that leads you deeper into the temple and either into the city of Atlantis or Poseidon's chamber (depending on the version you witnessed), water is blasted at over 100 miles per hour to craft this effect. 
Personally, this attraction made me fall in love with Universal Parks. While visiting Islands of Adventure for the first time in 2015, my breath was taken away at first sight of the water vortex, and I was amazed by the transformative final sequence. This feeling has stayed with me as I pay a visit to this attraction upon every visit to the Lost Continent, and I will be sad to see this original story go.
The Future of Poseidon's Fury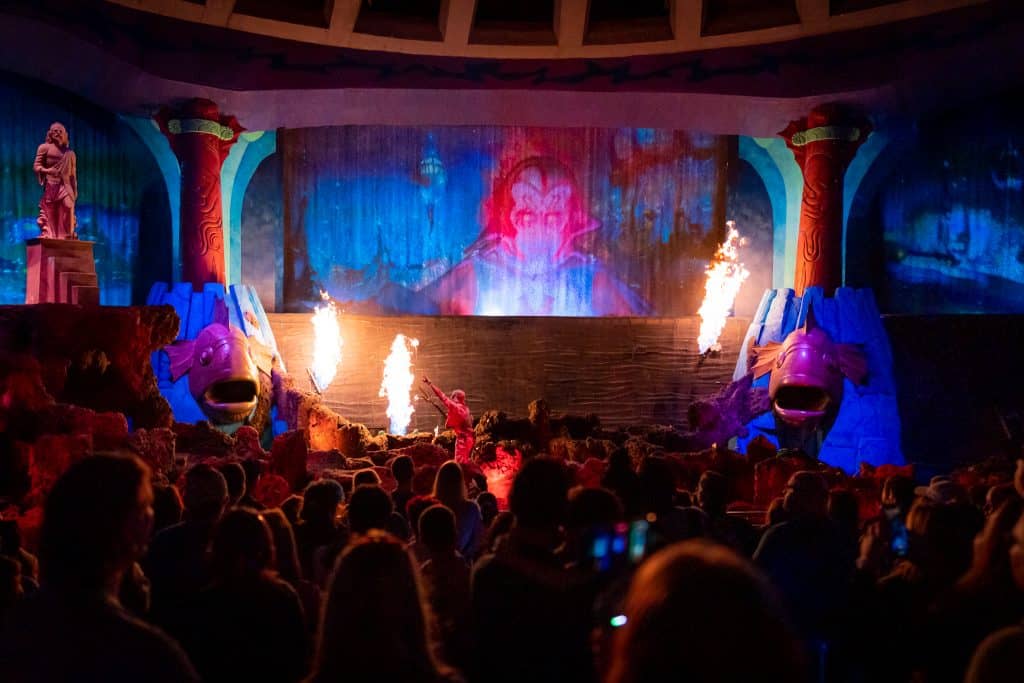 This isn't the first closure that Universal Orlando Resort has seen this year. In January, Fievel's Playland, Woody Woodpecker's Nuthouse Coaster, Curious George Goes to Town, DreamWorks Destination, and Shrek and Donkey's Meet & Greet closed at Universal Studios Florida to also make way for new offerings. 
So, what's next? No announcements have been made for what will stand in place of the temple facade, but we always look forward to what new, exciting things Universal Destinations & Experiences has to offer.
As you walk into Universal Studios Florida, it's hard to miss the assembly of the incoming Illumination's Villain-Con Minion Blast and Minion Cafe. Nearby, a new theme park within the Universal family is being built – Epic Universe. With an anticipated 2025 opening, this will provide a slew of additional offerings to Central Florida, such as Super Nintendo World, which currently has portals in Osaka and Hollywood.  
In the words of Poseidon, "It is done" – almost, that is. It is a bittersweet goodbye as we say farewell to this Olympian, Lord Darkenon, and Taylor and look toward the future of what's to come.