It's the most wonderful time of the year at Universal Orlando Resort right now, and the parks have been decorated accordingly. With snowflakes in New York, Christmas garland in Seuss Landing, and a tree to rival the one located at the Rockefeller Center (well, almost) there is so much to see and take in at the parks this year. In fact, there were so many decorations this year, that I spent multiple days visiting and photographing the parks in order to capture as much detail and as many decorations as possible.
My favorite location for decorations this year? I would definitely have to go with the New York section of Universal Studios, next to the Blues Brothers stage, a side street that was lit to perfection. Scroll down to see my favorite section of the parks this year, as well as how other sections of Universal Studios Florida and Islands of Adventure were decorated for this holiday season!
1. New York at Night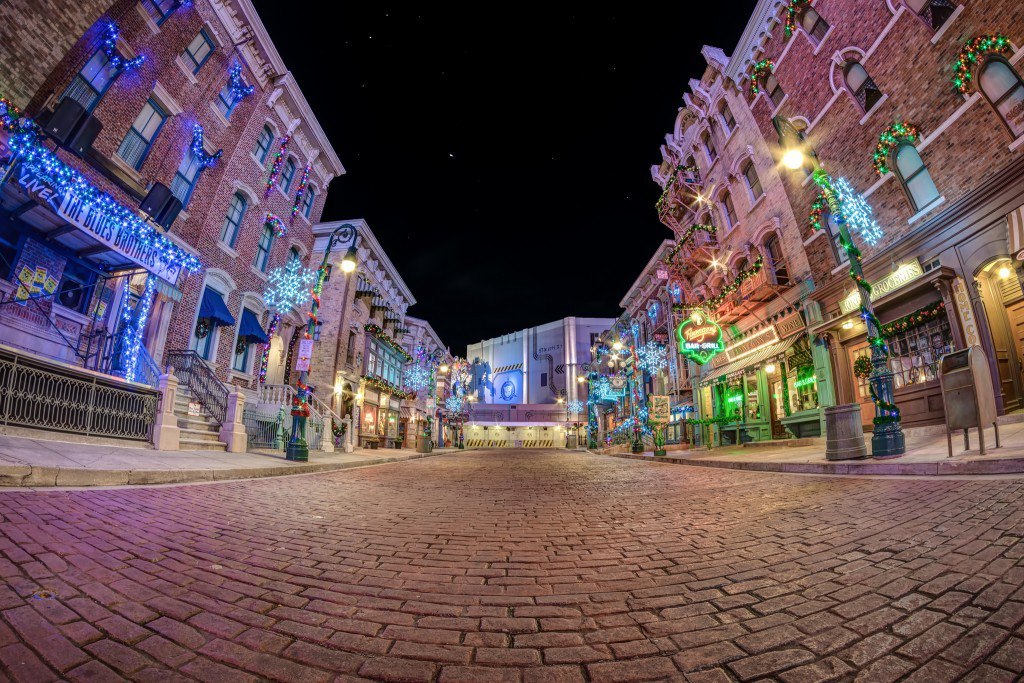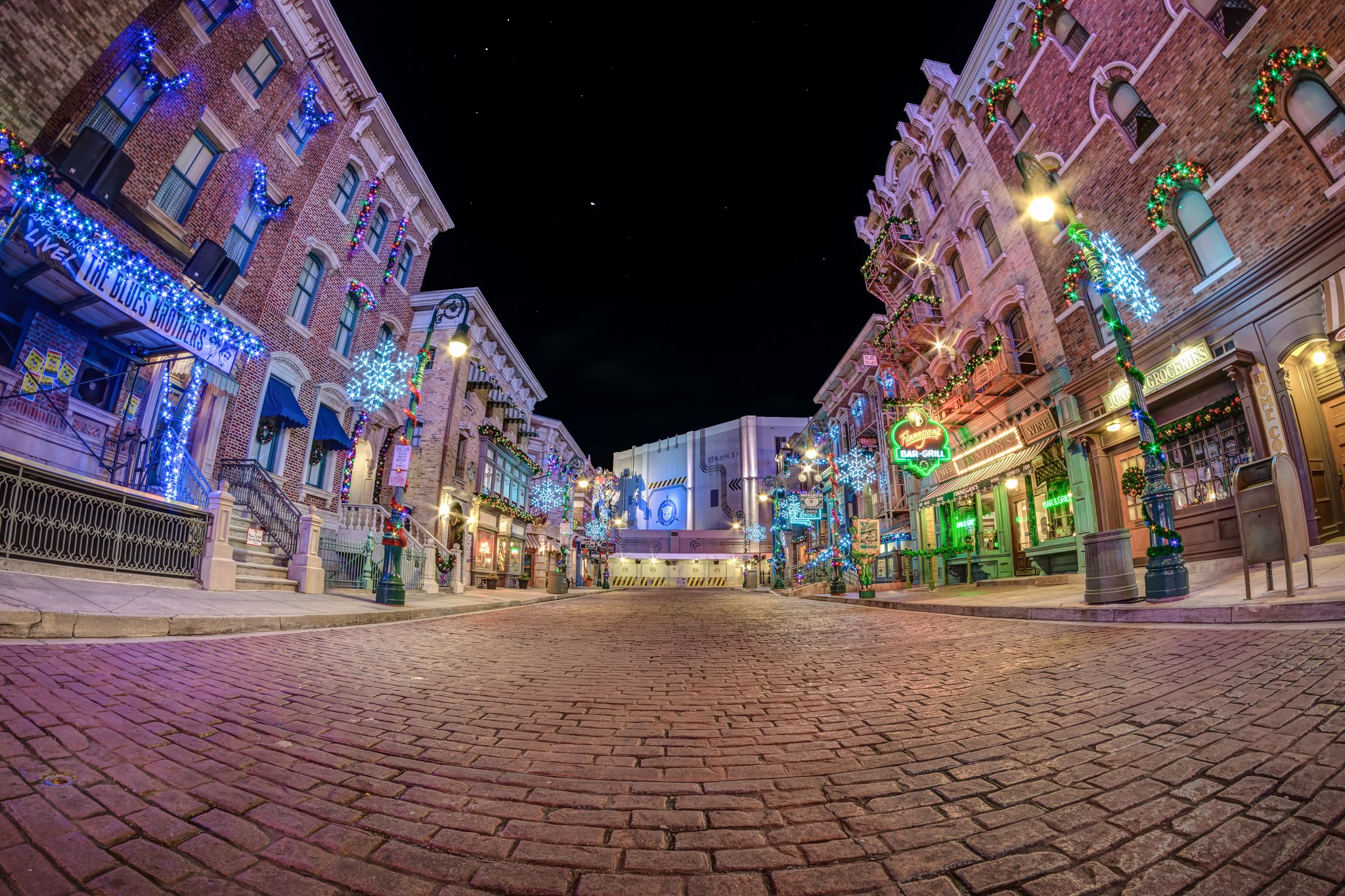 This was my favorite section of the parks this year, and I believe that it was due to the snowflakes on either sides of the street. I know that they hang there every year, but this was my first time actually capturing this street empty and lit at night.
2. Oh, Christmas Tree!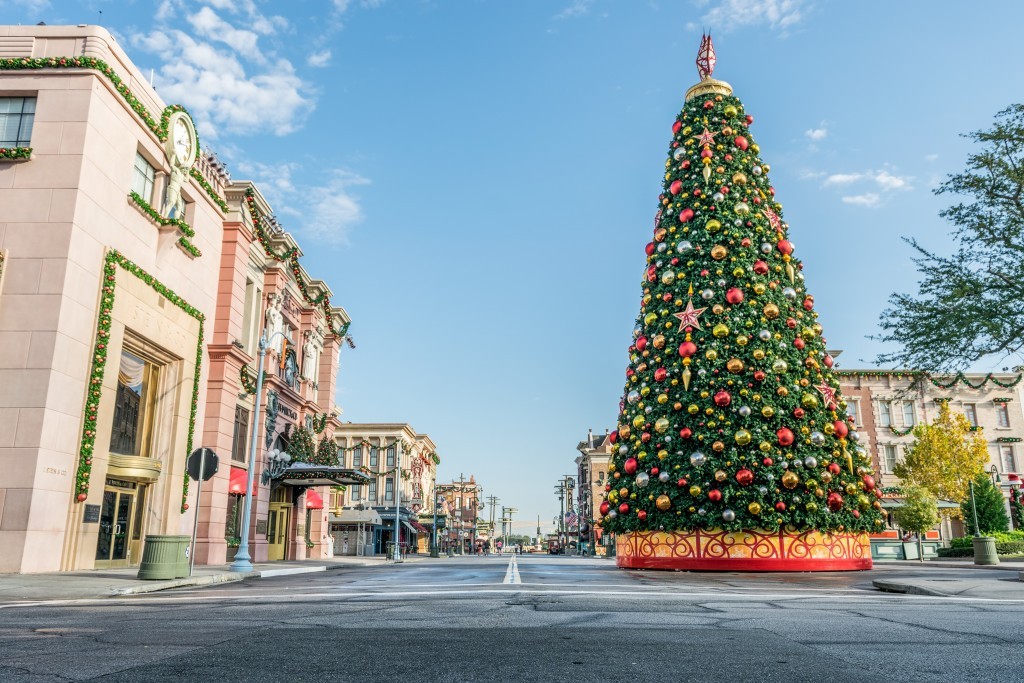 This Christmas tree is set to rival the one at Rockefeller Center in New York City. Although it may not be as big as its "clone," it's definitely a sight-to-see!
3. Garland in Seuss' Landing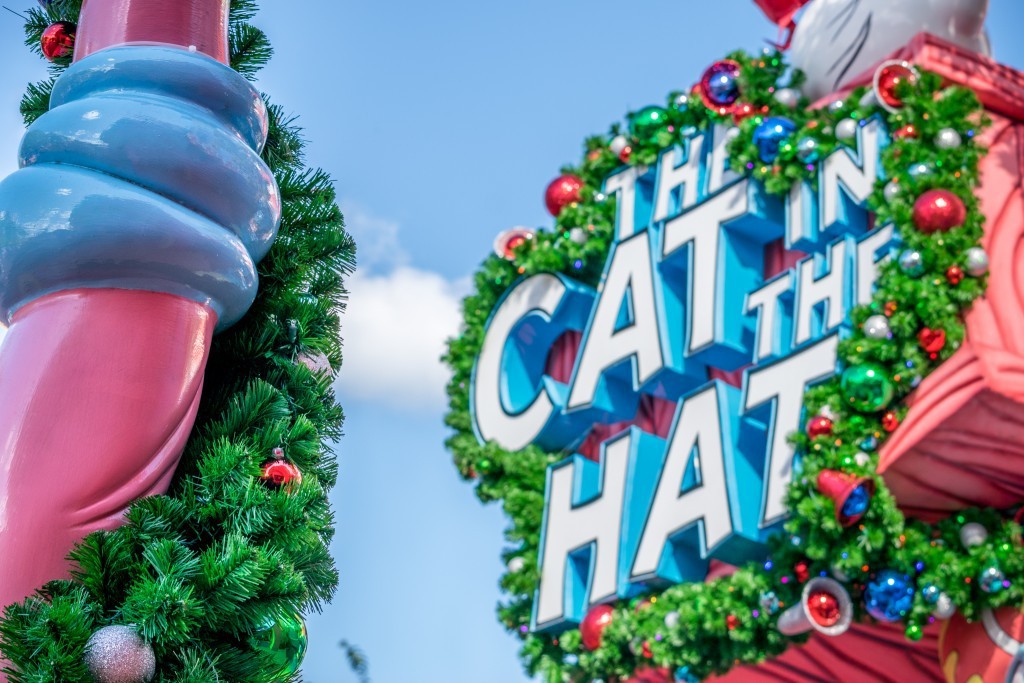 If there's one thing that Islands of Adventure, in particular Seuss Landing, is not lacking in Christmas decorations, it is Christmas garland. Everywhere that you look, garland can be seen hanging in this section of the park, whether it be on attraction signs or light poles.
4. Holiday Parade Meet-and-Greet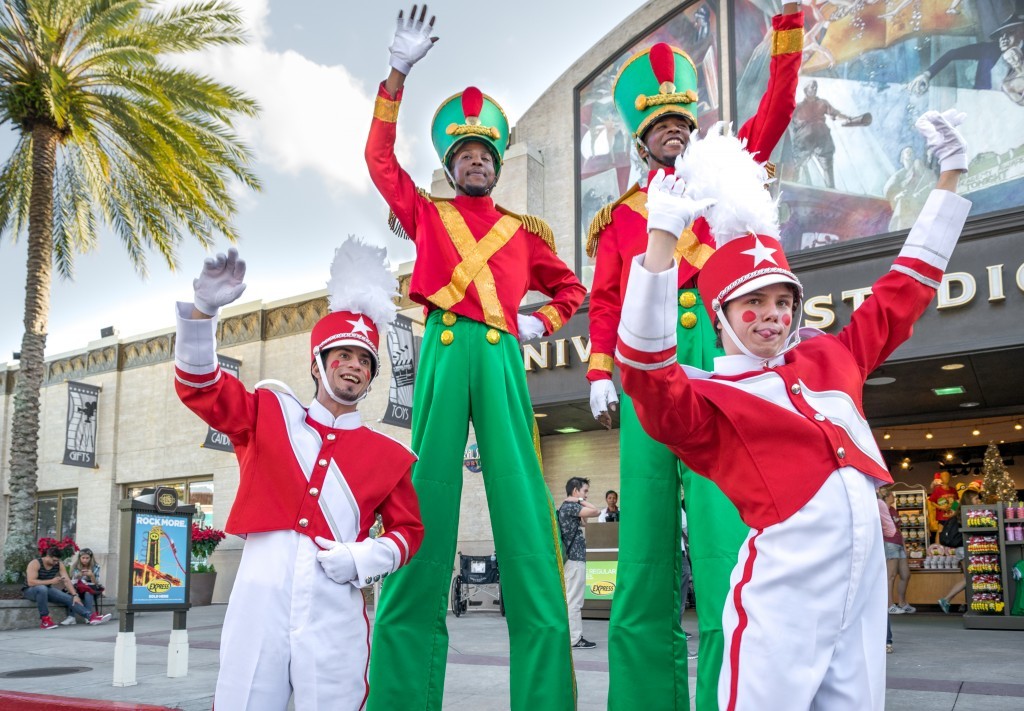 Here are a few of the many faces that you may see during the Macy's Holiday Parade at Universal Studios Florida.
5. Gift Shop at Marvel Superhero Island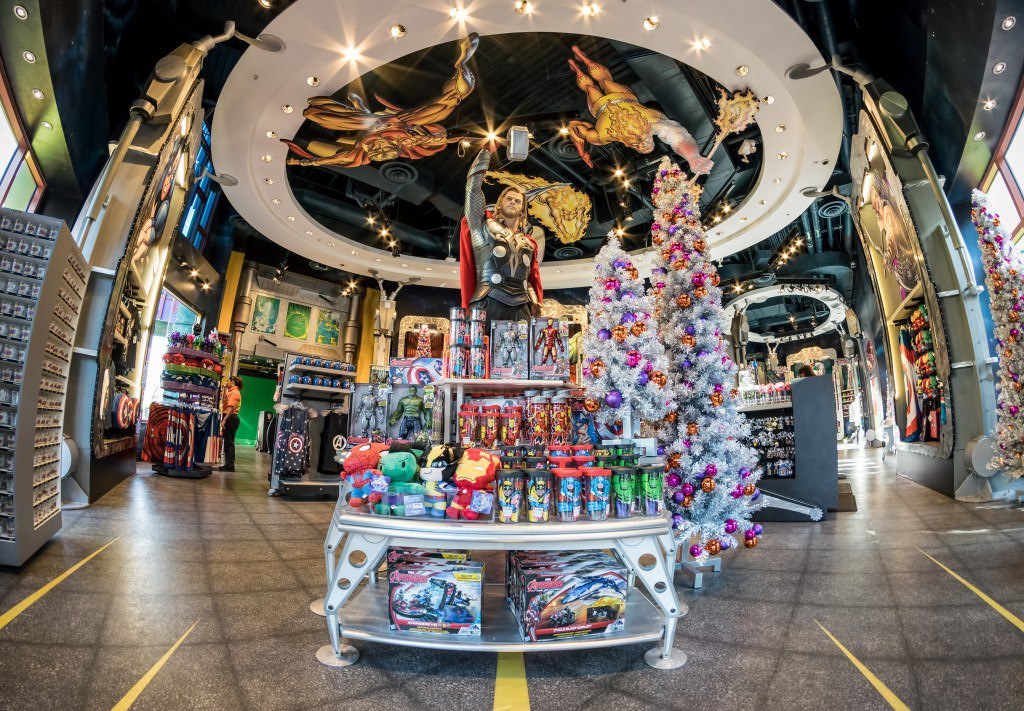 Just about every gift shop in the parks has Christmas decorations of some sort in their store. Here, we see Thor next to a couple of Christmas trees at the entrance to this shop.
6. Grover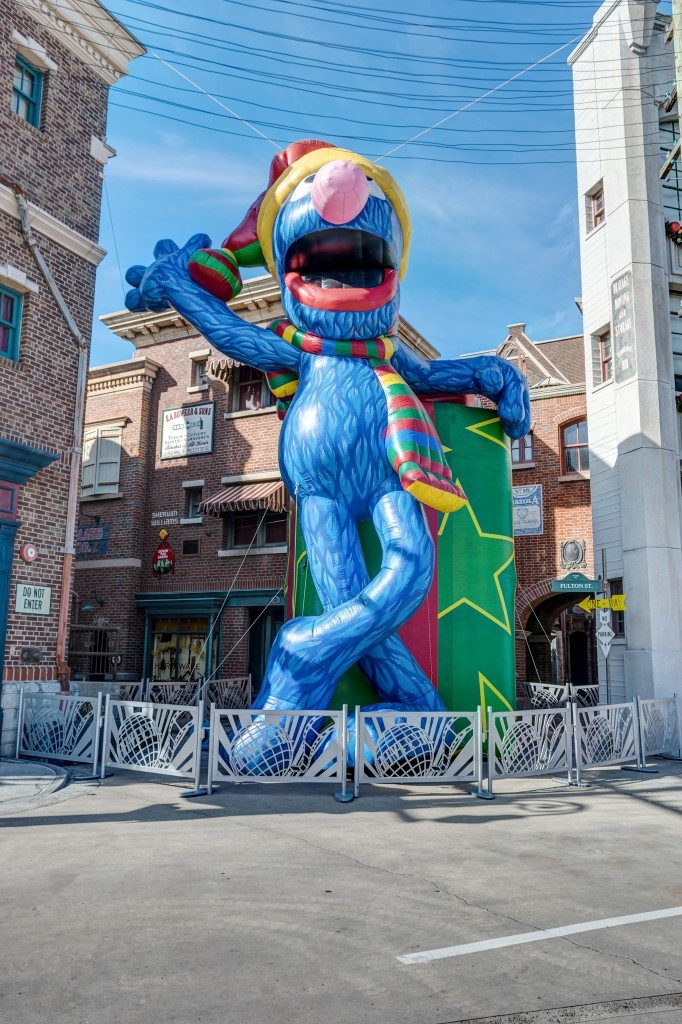 One thing that I love about Universal Studios Florida during the holidays is the many inflatable characters scattered throughout the different sections of the park. For instance, this year Grover is located down the street from Transformers the Ride: 3D.
7. A Christmas tree and Popcorn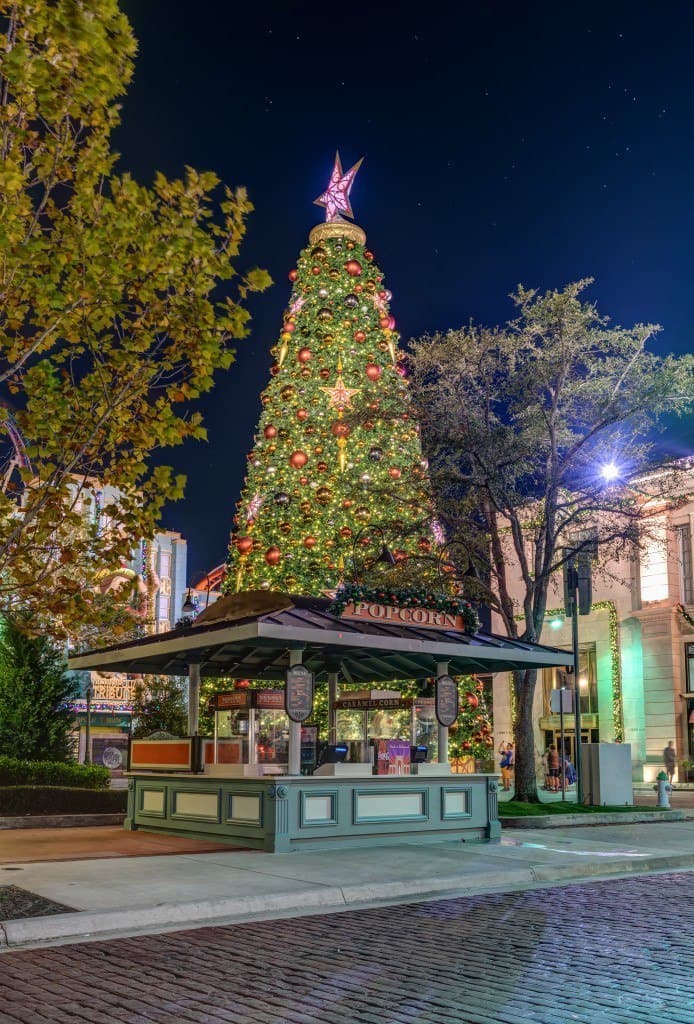 Because what's better some popcorn and a Christmas tree under the stars?
8. Hogsmeade Décor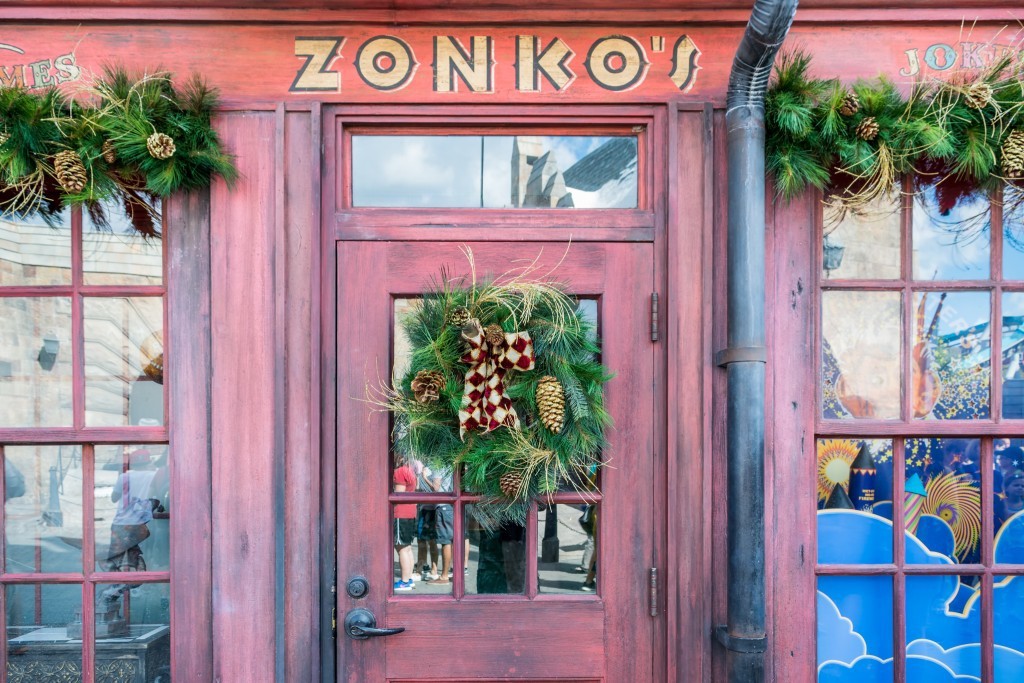 Even the Wizarding World is getting into the spirit of the Holidays this year. Sure, they only have a bit of garland here and there, and a wreath of some sort on every shop door, but it's still better than years past. Besides, there somehow always seems to be snow in the roof!
9. Christmas in Hollywood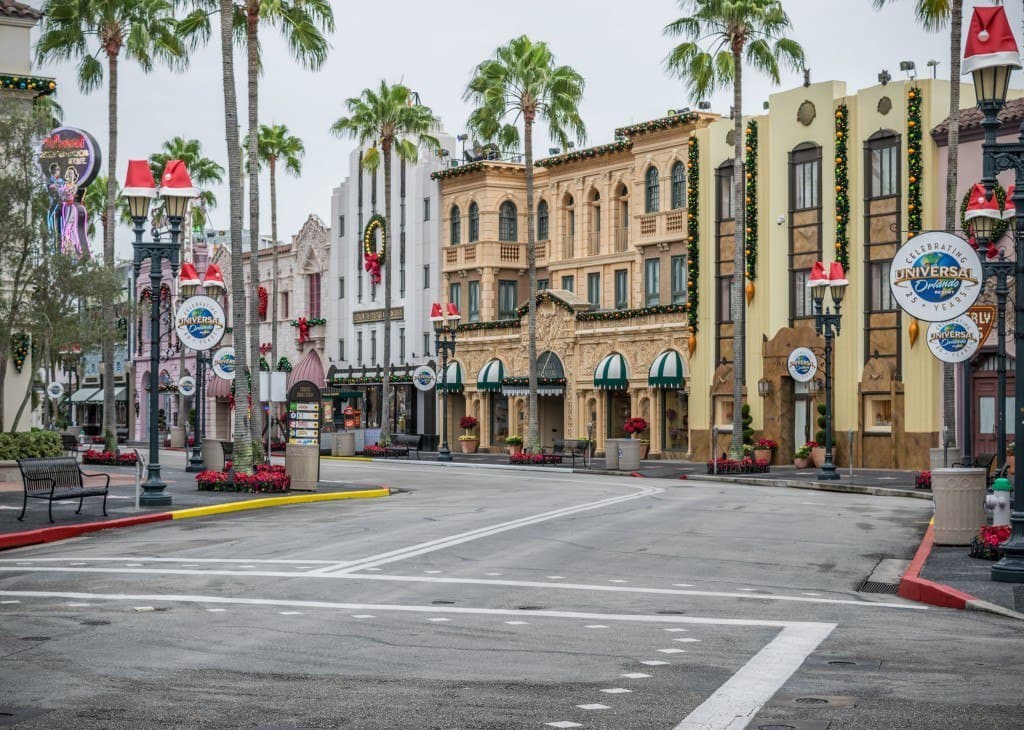 Of all of the days to get to the theme parks early for Hollywood photos, it rains! Luckily, I was able to grab this photo in just before the storm started, showcasing a bit of decoration hanging from a building, as well as the Santa hats placed on top of the light poles.
10. Seuss' Landing from Mythos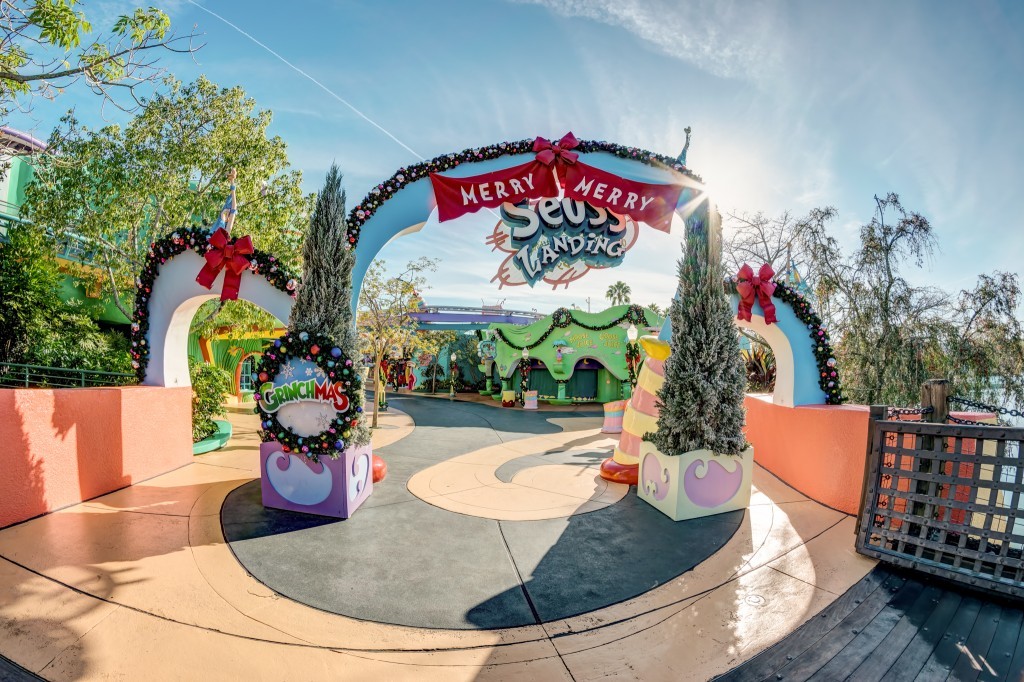 This side of the entrance to Seuss Landing may not be AS decorated as the side from the Port of Entry, but it definitely lets you know what time of the year it is when entering this land.
11. Macy's Holiday Parade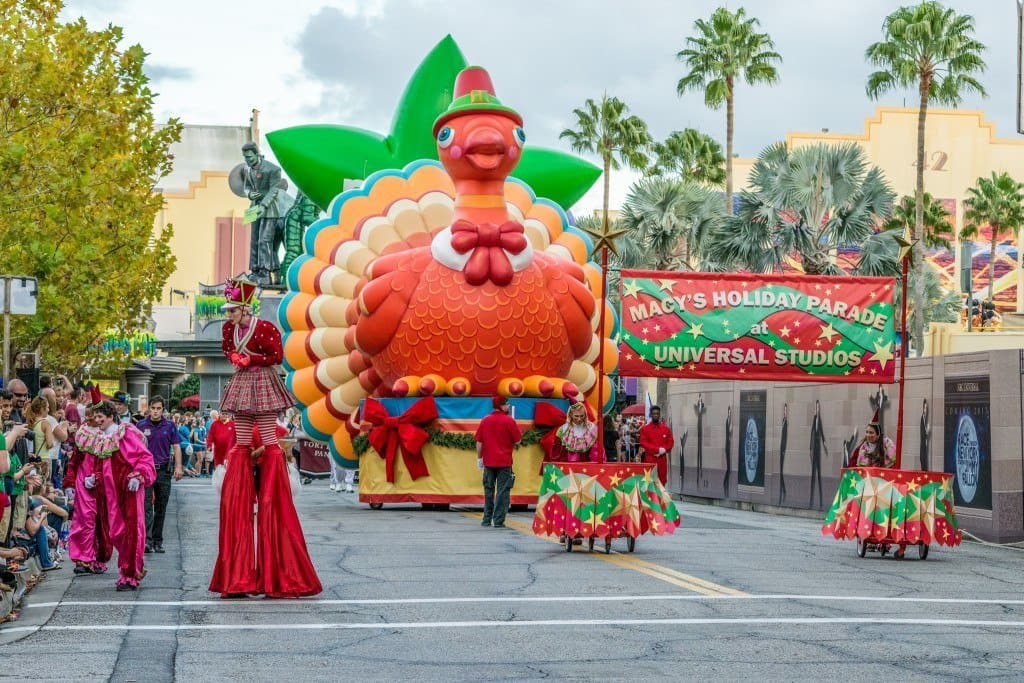 The Holidays would not be complete at Universal Studios without Macy's Holiday Parade. Who doesn't love a giant turkey float?
We've taken you on a tour of the Holidays at Universal Studios Florida and Universal's Islands of Adventure, now it's time to plan your own trip to Universal Orlando Resort to see the parks in person. You can visit our Holiday vacation planning pages or check out the other over 200 pages of Universal Planning information Universal planning information!
If you don't have the time to plan every detail yourself, Orlando Informer Travel can help! They can assist you with your trips to Universal, Disney, and more. Best of all, their services are free to you. Seriously. To get in touch, simply call (844) ORL-INFO or email them, or learn more by visiting travel.orlandoinformer.com.