Rumors have been swirling for the past several months that Disney would be introducing some sort of interactive element for its massive Pandora: The World of Avatar expansion to Animal Kingdom. Today, just eight days(!) before the land's grand opening, the company has made it official – and while it's not quite the same as, say, the interactive wands in The Wizarding World of Harry Potter, it still offers another layer to guests' ability to experience Pandora.
Connect to Protect is a "mobile adventure" that will be accessible through the My Disney Experience app and which serves as both a virtual guide through the exotic Valley of Mo'ara and a dispenser of "conservation missions." Visitors will have the ability to instant-message with a Pandora ecological specialist, Fitsimti "Fits" Buckley, who will be happy to point out some of the more unusual elements of Mo'ara's flora and fauna and who will also challenge you to tackle certain tasks.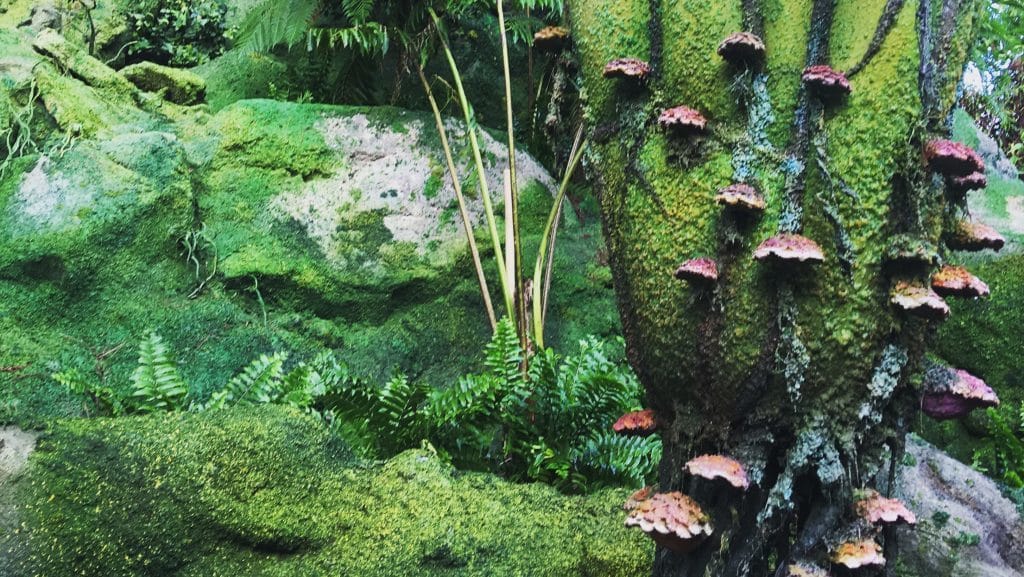 More than the entertainment aspect of the experience, which Disney is clearly hoping will only serve to further deepen the complete sense of immersion that The World of Avatar offers, there is also an environmental aspect at play, as well. Fits will offer up nuggets of conservation along with his Avatar-specific insights which can be applied in the really-real world; once his assignments have been completed, guests will unlock a $10 contribution from Disney Parks and Resorts to the Disney Conversation Fund, which can be directed to help protect or restore the habitat of one of 10 threatened species – apes, butterflies, coral reefs, cranes, elephants, monkeys, rhinos, sea turtles, sharks and rays, and tigers (yes, users get to choose, which reinforces the interactive aspect of the mobile adventure).
The move is reminiscent of Disney's Visit Pandora site, which is the in-world home to Alpha Centauri Expeditions, the tourism company that is responsible for transporting guests to the moon of Pandora, and its chat bot of Kam Demarco, who doubles as ACE's lead field expert. Whether the "mobile adventure" is treated more seriously than just a marketing tool, however, remains to be seen – as well as how Universal may attempt to counter with a mobile wizarding field-guide companion of its own.
–
Learn everything there is to know about Pandora: The World of Avatar in our complete guide.
And be sure to follow Orlando Informer on Facebook, Twitter, and Instagram for the latest news, tips, and rumors at Universal Orlando, Walt Disney World, and other Orlando attractions.