Padrino's Cuban Bistro & the Village at Hunter's Creek
Friday night we had the pleasure of dining at Padrino's Cuban Bistro located in the Village at Hunter's Creek.
You can click on any image to view it full-screen. Scroll to the bottom of the post to view the complete photo gallery. You can also view and share many of these photos on the OI Facebook page.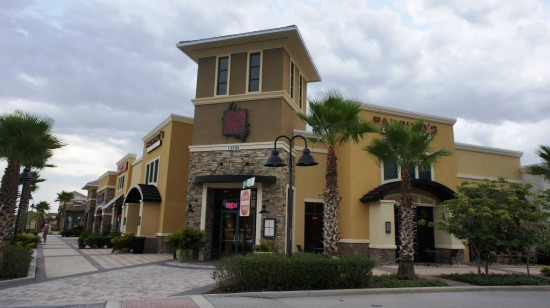 This was a lucky find for us. When we selected the restaurant, we weren't aware that it serves award-winning Cuban food. We were just looking for something a little out of the ordinary. This made our experience even better.
Here's the Padrino's story courtesy of their website:
Providing great food has always been a tradition for the Padrino family…

It all began with a small food market and winery in 1930's Cuba. This storefront was the meeting place for locals to visit, and catch up on the latest news.

With the rise of Castro Cuba, Diosdado Padrino sent his wife, Candida Rosa and two children to the United States in 1968. He followed, but not until 1972.

The US Bicentennial year was also a milestone for the Padrino family, as they opened their first restaurant in Hialeah, FL. The same recipes that Rosa cooked in Cuba were now being enjoyed by many immigrant Cubans in Miami.

Seeing the opportunity to bring the tastes of Cuba to everyone, they moved to a larger restaurant in Broward County. Padrino's Hallandale opened its' doors in 1981.

In 1982, the tradition was passed on to their son, Mario.

With the desire to share these authentic Cuban recipes to even more people, Mario, and his wife Nayade, opened restaurants in Plantation in 1992, and Boca Raton in 1996. Mario's mother continued until her passing in 2002.

Nayade is now continuing the tradition of excellence. She graduated from culinary school in 2006 and is overseeing recipe development and quality control.

America has definitely developed a love for Cuban food, and Padrino's will continue to provide authentic Cuban food in a casually elegant atmosphere

…maybe to your town next !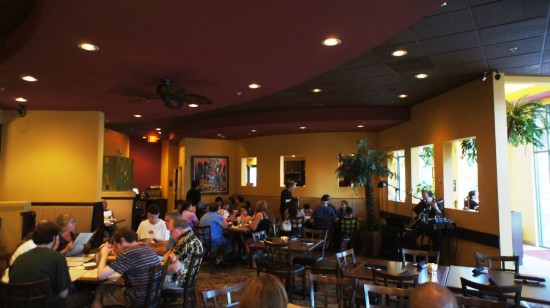 We were promptly seated, and we enjoyed the relaxed atmosphere with live music as we checked out the menu: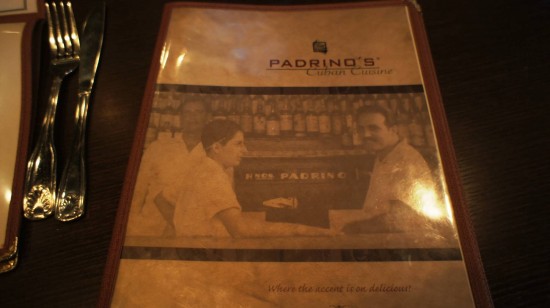 For dinner we ordered the Lechon Sandwich (roast pork with grilled onions on hot-pressed Cuban bread) and the Ropa Vieja (shredded flank steak slow cooked with green peppers and onions in a light tomato sauce). Our server also brought us fried plantain chips to satisfy our hunger while we waited for our main course.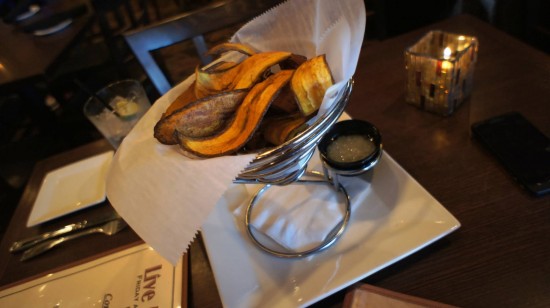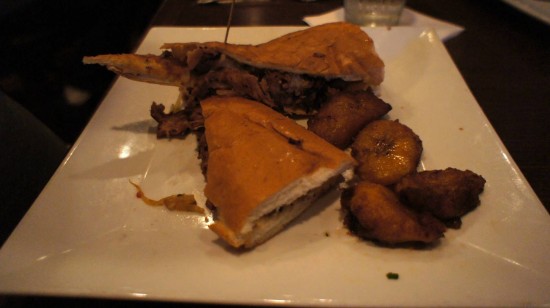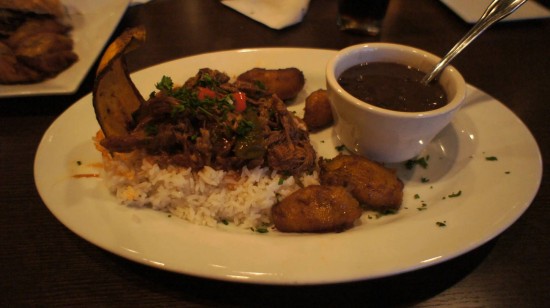 I was really, really impressed with the food. After a few bites, I understood why Padrino's has such good reviews on Urbanspoon and Yelp.
And just as delightful was the check at the end of the meal. Our total for one appetizer, two entries, and two sodas came out to only $27. This was a sight for sore eyes after spending over $80 at the new AMC Fork & Screen and $50 at Animal Kingdom's Tusker House.
And the surprises kept on coming, but let's cover Padrino's details first…
Official website: http://www.padrinosbistro.com
And they also do catering!
Map
The Village at Hunter's Creek
After our meal at Padrino's we decided to take a stroll around the shopping area, called the Village at Hunter's Creek. It didn't take too long to realize that this small area has managed to attract an eclectic and very highly reviewed group of venues. Check out the selection:
All Italian Market & Deli: Urbanspoon & Yelp
House of Beer: Urbanspoon & Yelp
Mikado Sushi: Urbanspoon & Yelp
Sweet Designs Kitchen: Urbanspoon & Yelp
Venezia Bakery & Cafe: Urbanspoon & Yelp
Wishes Brew Tea House: Urbanspoon & Yelp
There is also an Ale House, Cold Stone, and Applebees in the same shopping center. The Village at Hunter's Creek is like a mini Restaurant Row. It's pretty incredible. View the complete photo gallery below to see pictures of these venues.
Official website: http://www.thevillageathunterscreek.com
Complete photo gallery
Click any image to view it full-screen. When the full-screen image is open, click to the right to advance through the gallery. If several thumbnails are missing, try reloading this page in your browser.