As someone who has been surrounded by it my whole life, I can tell you that Orlando is an overlooked hub of art and culture. Sure, we're known best for our weather and world-class theme parks, but those with keen eyes can see the arts alive throughout our city via projects like the decorated electrical boxes around town (known as the Mills 50 Art Box Project) or the various graffiti commissioned by businesses to adorn their buildings in the downtown area. (There's so much around, in fact, we've devoted a whole article to the best arts and cultural museums!)
Even if you knew where you wanted to start, it would require a bit of digging and tons of travel time to properly appreciate Orlando's understated art community. While the effort rewards itself, it's a given that not everyone has that kind of required flexibility within their schedules. If you'd like my suggestion for a well-rounded place to get your cultural fix, I'd point you to the Orlando Museum of Art.
Orlando Museum of Art – general information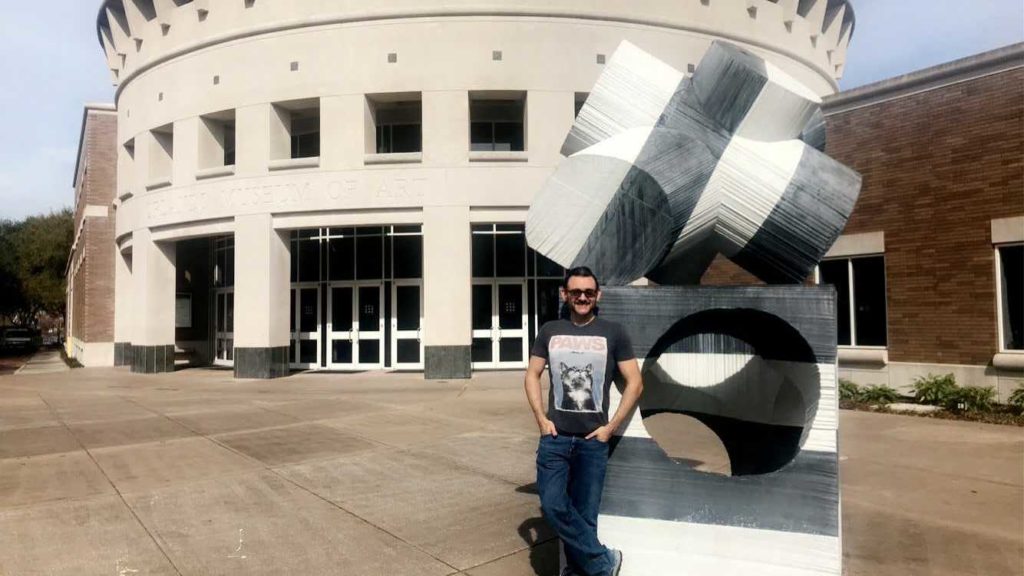 Speaking briefly about its history, the Orlando Museum of Art was founded in 1924 as a small, informal assembly known as the Orlando Art Association by artists and art enthusiasts and has been community-focused to this day. This is evidenced in many ways, not the least of which includes their status as a non-profit, charitable institution and their stated mission: "to inspire creativity, cultivate passion, and provoke intellectual curiosity by connecting art and new ideas with the masses" – something I can absolutely get behind.
Within its grounds, the museum houses an impressive inventory that ranges from the classics to contemporary pieces and that includes artists of varying ages, from local Floridians to those all over the globe. Typically, there's a small number of featured exhibitions along with their permanent collection.
As of this article's publication, my favorite current exhibition is Living Color: The Art of the Highwaymen, as I found it to be the most captivating. No matter how far I ventured into the museum's 19,000 square feet of gallery space, I found myself returning to this one, as the artists' use of bold, vibrant colors captured Florida's beauty in even its most disastrous moments. This is especially impressive when you learn about the Highwaymen's history and that they were mostly self-taught and a mentor to one another. I could go on about why this small group of African-American artists should be included in anyone's collection, but suffice it to say that their impact was such that Mary Ann Carole, one of the nine original members and the only woman of the group, was the guest of honor at one of Michelle Obama's First Lady's Luncheons.
Orlando Museum of Art – operational info and prices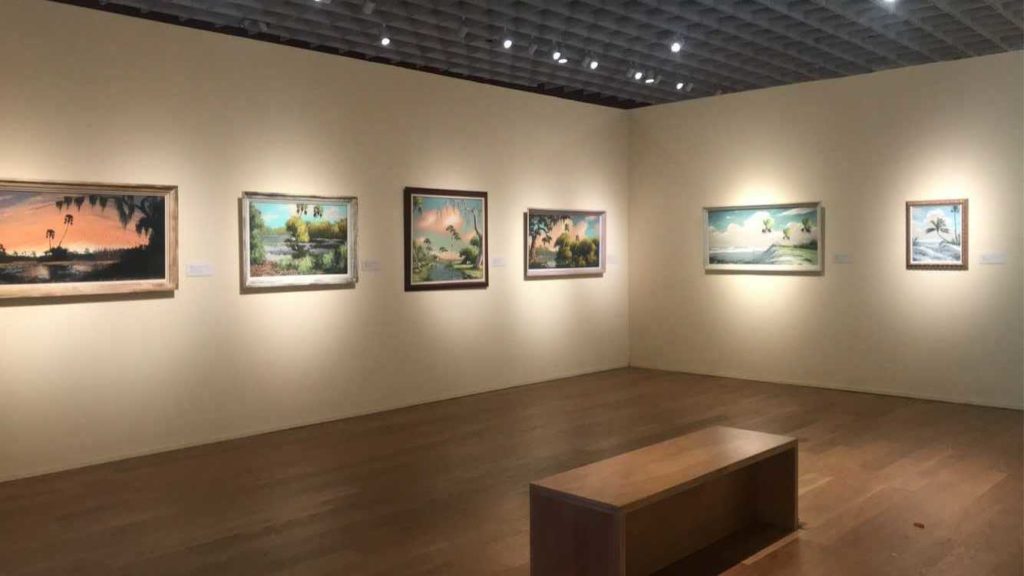 A day at this museum won't run you much in terms of money or time spent. General admission is only $15 for adults and $5 for children between the ages four and 17, which makes it an excellent choice for an inexpensive family day.
Additionally, they offer several great discounts: groups of 10 or more are only $13, college students are only $5, and active military and veterans are free with a valid college or military ID. If you find yourself a bit of an enthusiast, museum memberships might be right up your alley – they run between $55 and $500.
If that last price shocked you, don't fret! There are five levels of memberships, each offering its own perks. Even the Individual Membership will get you free admission to the Orlando Museum of Art and other reciprocal museums, a gift pass to the Orlando Museum of Art for friends and family members, discounts in the gift store and for the museum's adult and youth programs, and other benefits that'll make it more than worth it.
Concerning their operating hours, visitors are welcome between ten in the morning and four in the afternoon on Tuesdays through Fridays, and from noon to 4:00 pm on Saturdays and Sundays. The museum is closed on Mondays and during the major holidays.
You're not alone if you raised an eyebrow at the Monday closure. The reason for this is to allow the staff to perform gallery updates and general facility maintenance and to conduct school tours. I would agree with those thinking that four to six hours isn't a very long time for them to be open to the public – but, from my experience, you can easily get a decent visit at the Orlando Museum of Art in just a few hours.
Orlando Museum of Art – events and additional details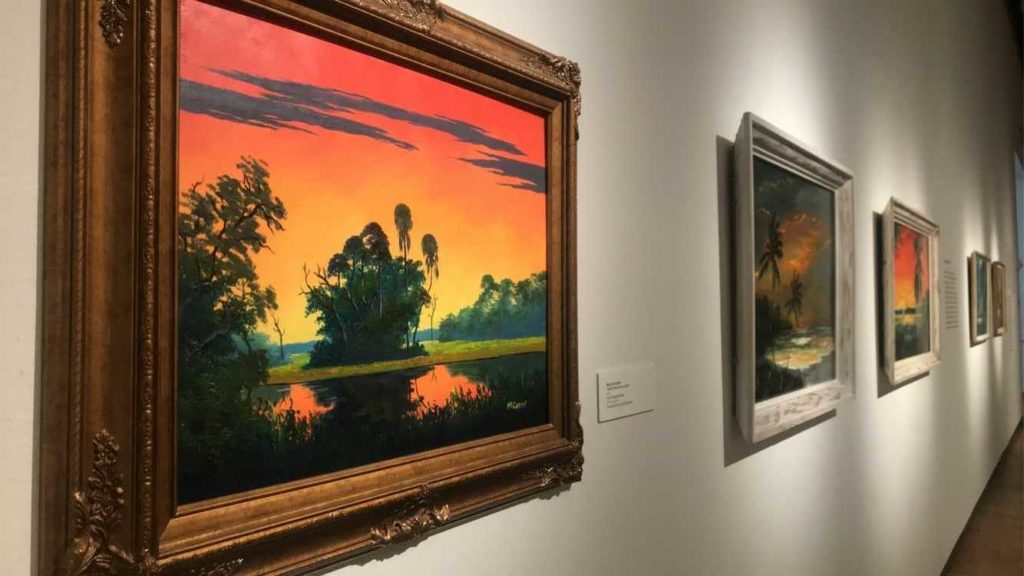 For those who want to get more involved, the Orlando Museum of Art offers a wide variety of ways to do so. One of the easiest is to volunteer your time – opportunities include becoming a docent (which is to say, a trained, volunteer tour guide for adults and students visiting the museum), assisting with their educational programs or marketing/development department, or helping with their special events. (Anyone interested in volunteering must be at least 16 years of age and send in a completed application, which you can find on their website.)
Speaking of the special events, the museum has plenty for all ages. Some are included with admission, such as Sketching in the Museum, which provides supplies and an abundance of inspiration; others incur a separate fee, like Art Night Out, which is essentially an art class that would be perfect for a date night. Each class covers a specified topic and includes supplies as well as an adult beverage for $30 ($27 if you're a museum member). Their Cocktails and Conversation meet-up is another event that may be of interest. This happens on the first Wednesday of each month, and admission is $15 and includes an all-levels class and themed cocktail. The topic differs each time, allowing for multiple experiences for frequenters.
As a former Art Club kid, I'd be interested in either of these. If neither seems up your alley, though, there's always a ton of fun events and community programs held by the Orlando Musuem of Art that are worth attending or getting involved in.
–
I can go on all day about how under-appreciated our art community is given the talent that I know Orlando contains and why we deserve a better spotlight in the bigger picture. Thankfully, the Orlando Museum of Art does its part in showcasing the best examples to their visitors. Hopefully, you can make it out there and, possibly, become inspired, as well.
If you do, be sure to share your experiences with 90,000+ other Orlando fans over in our OI Community Facebook group. And don't forget to follow Orlando Informer on Facebook, Twitter, and Instagram for the latest news and tips at Universal Orlando, Walt Disney World, and other Orlando experiences.