Orlando Informer Weekly Dispatch: January 13 – 18, 2013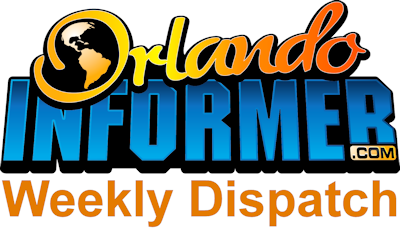 OI Universal Center updates: January 13 – 18, 2013
Welcome, Vacation Heroes, to your weekly dispatch from headquarters. Please note that the updates are listed from newest to oldest. So, if you haven't had a chance to check in with us all week, you may want to start reading from the bottom. Thanks, and stay vigilant!
1/18 – The final two bands for Universal's Mardi Gras concerts have been revealed: Kool & The Gang on April 6 and The All-American Rejects on April 20. This completes the 14-band lineup, which I have to say is rather deserve, quite compelling (for concerts included with admission!), and definitely an improvement over 2012. Learn so, so much more on our Mardi Gras 2013 page.
1/18 – Starting off this weekend with a great announcement for our fans: Exclusively from OrlandoInformer.com, we are giving away a pair of tickets to Harbor Nights Romantico at Universal's Portofino Bay Hotel — a $100 value. Imagine… complimentary wine, food & live music under the lights of PBH's Harbor Piazza. Picture perfect, and you could go for free!
1/17 – Because staying at an on-site hotel is absolutely the best way to experience Universal Orlando Resort, we have already published a ton of information about each property. Well, my friends, we've just added more: Now we explain step by step how to compare seasonal rates to Annual Passholder rates, so you can get the best deal. Visit this page to start the process and learn how to save the most money for your family!
1/17 – Today I spent many hours tweaking the layout and appearance of our site. Please note that, for all the changes to appear in your browser properly, you may need to clear your cache. If you have feedback or notice a glitch, please let me know in the OI Forum. Thanks for you help!
1/16 – An OI subscriber pointed out to me just now that the official Universal Orlando Android app no longer comes up in searches on the Google Play store. After a little digging, I also discovered that the app has been removed entirely from the iTunes store. Does this mean a new official Universal app is on its way? Visit this thread in the OI Forum to learn more.
1/15 – The day I spent at Universal in March 2011, witnessing the taping of The Ellen Show, was one of the best times I've ever had at the resort. There was something in the air that day. Call it excitement, celebrity, spring time. Whatever it was, the mix created a perfect vacation atmosphere. That's why I am hoping she is coming back in 2013. See everything we know so far in our new OI Answers post.
1/15 – Why share just one photo with Universal as part of their new promotion when you can share the entire story of your vacation with our readers? As the world's premier Universal Orlando vacation planning resource, over 15,000 people visit our site each week. We would love to have the opportunity to publish the best moments of your vacation, giving you a chance to re-live the excitement while helping others plan even better getaways to Universal Orlando. You can learn more about the OI Share project or take a look at the fantastic stories we've been lucky enough to publish.
1/15 – Yesterday Universal introduced their new 2013 marketing campaign: Vacation Like You Mean It. For a complete look at the new material, including information on their new family-of-four vacation giveaway, visit this OI Blog post.
1/15 – Refurb update: Cinematic Spectacular was already scheduled not to run tonight and tomorrow night, but now it will also not run on 1/22 and 1/30 (those two dates are new). Just as a friendly reminder, the other current refurbs scheduled are Dragon Challenge 1/11 – 1/25, Bilge-Rat Barges 1/28 – 2/8, and Ripsaw Falls 2/9 – 3/7. For more information about these closure and a quick look at all the current Universal Orlando happenings, visit our Universal Snapshot page.
1/14 – Mardi Gras update: Florida Residents will again be able to purchase a "After 5:00pm" Ticket, which grants you admission to Universal Studios Florida after 5:00pm on any one Mardi Gras event date. If you're only interested in the Mardi Gras festivities, which all happen in the evening, this is a slick way to save a little money verses buying full-day admission. Visit our Mardi Gras 2013 page to learn more.
1/14 – Welcome to the start of a new week! If you've got a little bit of the Monday blues, I have a recommendation for you: Try listening to Radio Margaritaville for a taste of the happy times at Universal CityWalk. You can tune in for free on their website — and best of all, they broadcast live from the CityWalk Margaritaville Wednesday through Sunday, 11am to 3pm EST (courtesy of DJ Spradlin).
New on the Orlando Informer Blog
Along with the OI Universal Center and our encyclopedia of Universal information, the Orlando Informer Blog can also help you plan your next trip to Central Florida. Here are the new articles we published this week:
Universal Orlando launches 2013 campaign: Vacation Like You Mean It
OI Share: The Marvel Super Heroes join a Navy family for a special "shout out"
Orlando Chili Cook-off: Taste the spice, cheer on competitive eating & raise money for Special Olympics Florida
Three great upcoming events at Universal's on-site hotels, and we're giving away free tickets to two of them!
Rumor round-up for Jan 19, 2013: Disney's interactivity, I-Drive's expandability & Universal's portability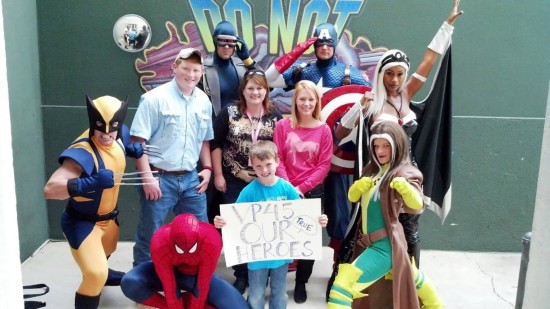 Useful links
Get our Weekly Dispatch sent directly to your email inbox
Start planning the prefect Universal Orlando vacation with us
Learn more about subscribing to our site