On August 25, Disneyland Resort in California released Magic Key pass options, and everyone in the Southeast held their breath. But now – the wait is over! After more than a year of suspending the purchase of new annual passes to the Walt Disney World Resort, Disney has made the announcement that passes will once again be available on September 8, 2021. Here's everything you need to know to decide which pass is best for you and your family.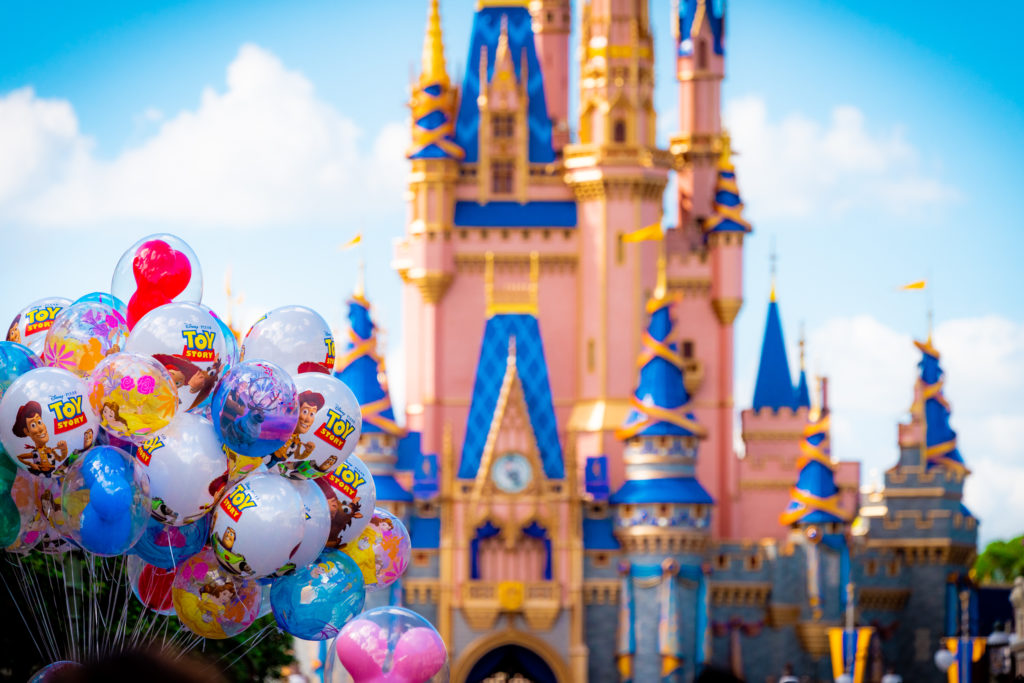 Which Disney World pass is right for my family?
There are four pass types that feature a variety of admission days, pricing options, and savings on food, beverages, and merchandise.
Pass Name
Price
Parking
Blockout Days
Additional Perks
Disney Incredi-Pass
New Passholder:
$1,299 plus tax or
$99/month after $205 down payment


Passholder Renewal:
$1,104 plus tax or
$98/month
Free
None
Park hopping
Hold up to five park reservations
Disney Sorcerer Pass
Florida Resident OR
Disney Vacation Club Only
New Passholder:
$899 plus tax or
$63/month after $205 down payment



Passholder Renewal:
$764 plus tax or
$68/month
Free
November 24-27
December 18-31
Park hopping
Hold up to five park reservations
Disney Pirate Pass
Florida Residents Only
New Passholder:
$699 plus tax or
$45/month after $205 down payment



Passholder Renewal:
$594 plus tax or
$53/month
Free
October (2021)
1-3, 9-11, 23
November 19 – 27
December 4, 17-31
January 1, 15-17
February 12 – 14
March 12-19
April 9 – 23
May 28-30
July 1-4
September 3-5
October 8-10
Park hopping
Hold up to four park reservations
Disney Pixie Dust Pass
Florida Residents Only
New Passholder:
$399 plus tax or
$19/month after $205 down payment

Passholder Renewal:
$339 plus tax
Free
September (2021)
11, 12, 18, 19, 25, 26
October 1-3, 9-11, 16, 17, 23, 24, 30, 31
November 6, 7, 13, 14, 19-28
December 4, 5, 11, 12, 17-31
January 1, 2, 8, 9, 15-17, 22, 23, 29, 30
February 5, 6, 12-14, 19, 20, 26, 27
March 5, 6, 12-20, 26, 27
April 2, 3, 9-24, 30
May 1, 7, 8, 14, 15, 21, 22, 28-30
June 4, 5, 11, 12, 18, 19, 25, 26
July 1-4, 9, 10, 16, 17, 23, 24, 30, 31
August 6, 7, 13, 14, 20, 21, 27, 28
September 3-5, 10, 11, 17, 18, 24, 25
October 1, 2, 8-10, 15, 16, 22, 23, 29, 30
Park hopping
Hold up to three park reservations
For the time being, Passholders are still required to make reservations to attend the parks on the day of their choosing and park availability. With the 50th celebrations coming up so rapidly, these days will fill up quickly – in fact, Disney has released more park availability for the first few days of the celebration several times already, and reservations filled up fast each time. The best move here is to just keep your eyes close on the availability calendar if you have your heart set on a specific day or time frame. Each Passholder will need to have a verified reservation to enter the park, although all reservations can be made and shared on a single person's Disney account through the MyDisneyExperience App.
While the advantages of an annual pass are obvious, there have been a few disappearing benefits along the way. Most notable of these is the cessation of complimentary MagicBands with the purchase or renewal of an annual pass. This was an easy thing for the Disney company to gift its new passholders (with the option to mail a MagicBand to renewing ones). Another perk to fall by the wayside was the inclusion of PhotoPass for certain annual pass options. PhotoPass will now be $99.
That being said, annual passholders are able to receive a discount on MagicBands (but that isn't quite as magical as getting your Disney box in the mail, full of MagicBands, ahead of your trip). Additionally, certain MagicBands circulating right now are specifically designed with passholders in mind. You can get your exclusive annual passholder 50th celebration MagicBands at many of the major gift shops across the resort. Additionally, Disney has announced that all current, active annual passholders who renew will be gifted two brand-new passholder magnets with their "new look" as a way of saying thank you.
Are there additional Disney World annual passholder advantages?
Passholders are able to make and hold a number of reservations at a time on a "rolling basis," although the reservations are subject to availability. This means that as soon as you use one of your reservations, you are available to make another.
Passholders staying at select Disney Resort or other select hotels are permitted to make park reservations for each day of their Resort stay(s), in addition to the number of park reservations held on their pass.
Passholders will receive up to 20% off on select dining and merchandise.
---
What's your first stop when you get your annual pass? Let us – and thousands of other Disney fans – know in our Orlando Informer Community on Facebook.
And then be sure to follow Orlando Informer on Facebook, Twitter, and Instagram for the latest news, tips, and more at Universal Orlando, Walt Disney World, and other Orlando attractions.