When word first broke that Nintendo was coming to Universal Orlando Resort, the themed community made a collective gasp – what a surprise! – and then proceeded to throw a massive celebration. One of the biggest intellectual properties from the past 30 years in any medium, getting what we soon learned was going to be an entire land dedicated to its many franchises? It was almost too good to be true.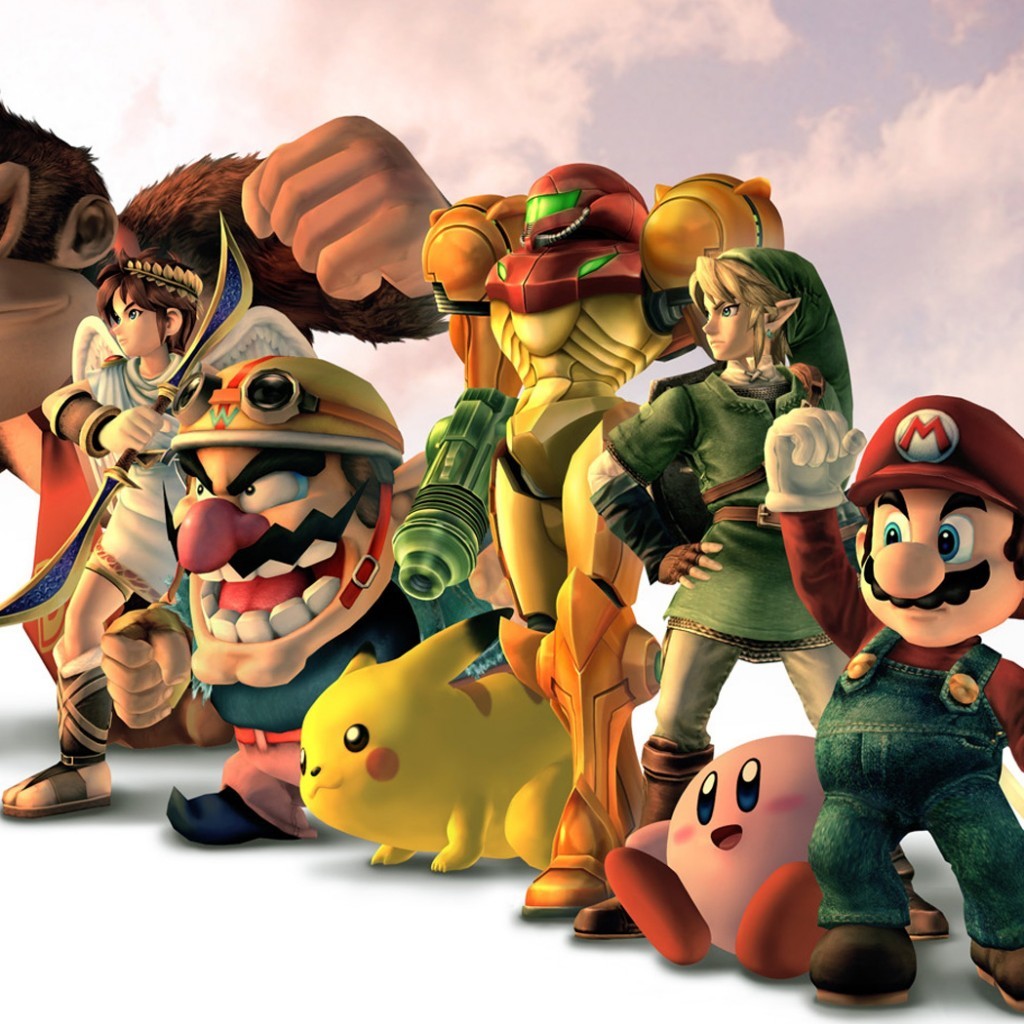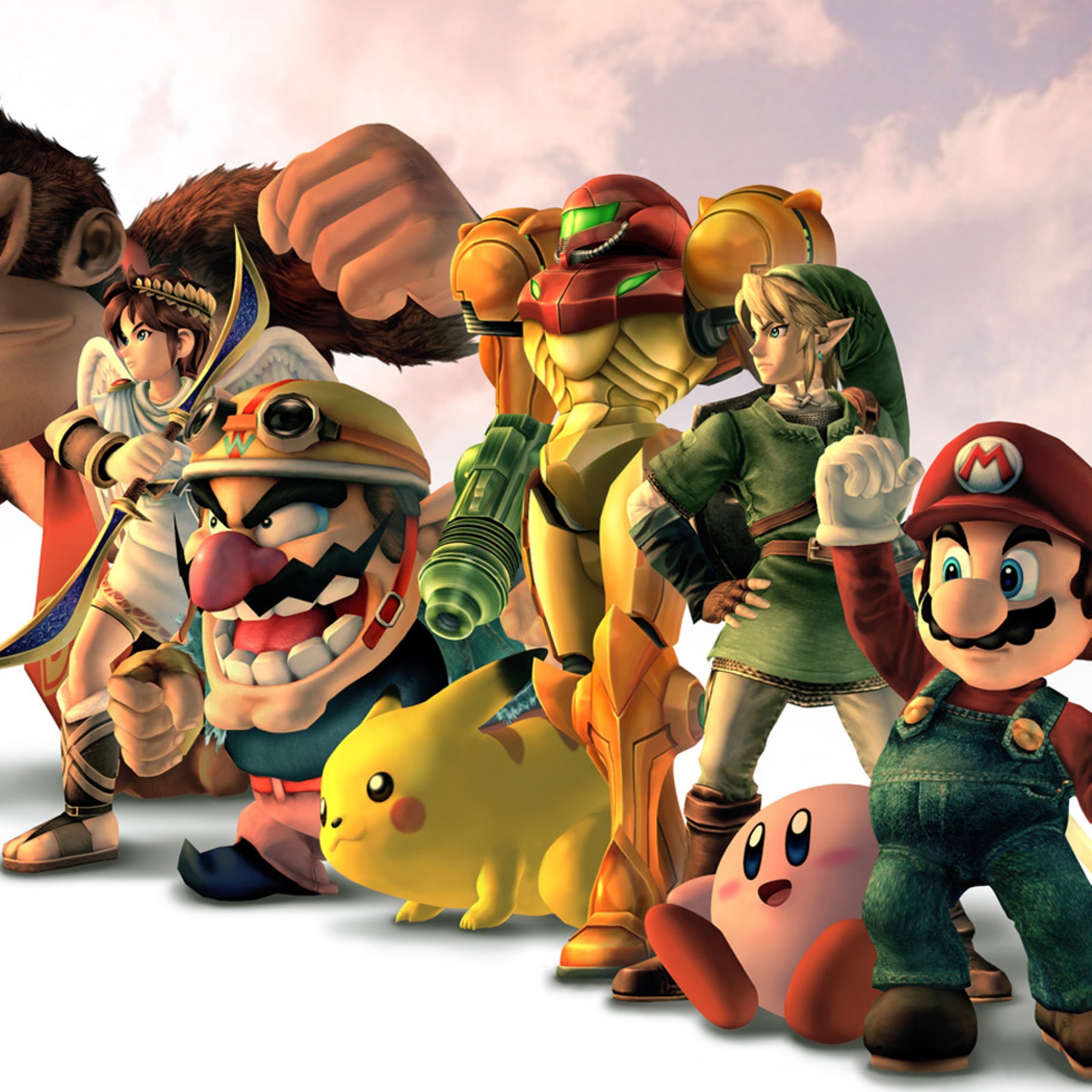 Only a small portion of Nintendo's immense lineup.
While it's still happening, the latest rumors hold that Florida won't be getting it first, at the least, and that its American debut may be delayed, at the most.
Scary? Yes – but it might not be as bad as you think…
The original plan
In case you don't recall, let's plunge quickly into what Universal Creative and Nintendo had in store for Universal Studios Florida – or, at least, what rumors had suggested they had lined up.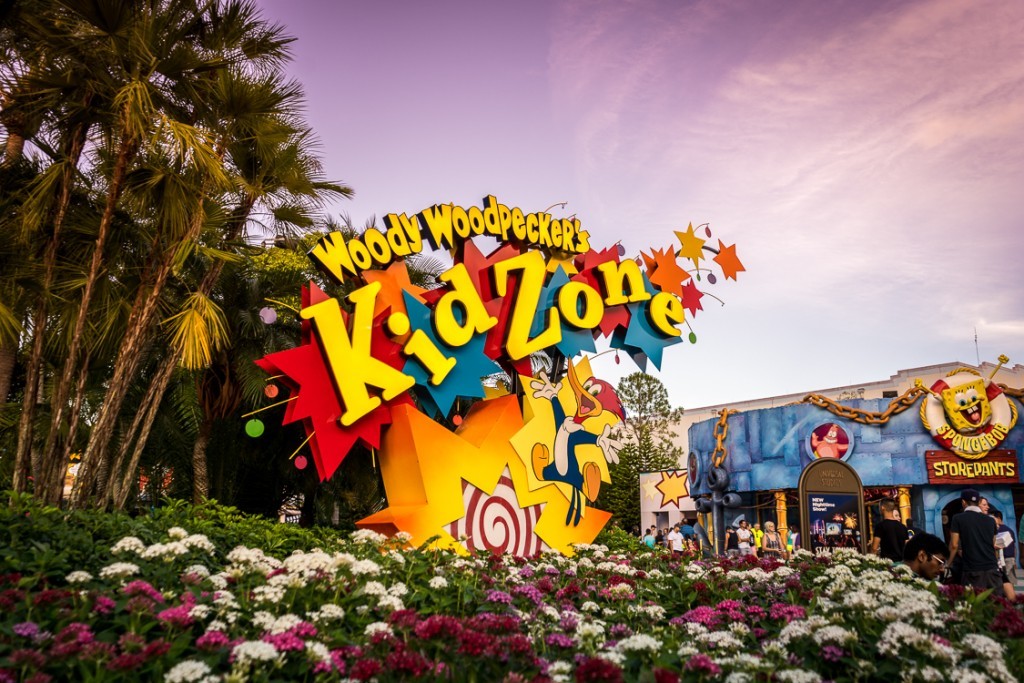 Woody Woodpecker's (aging) KidZone.
Nintendo Land was – and still is – scheduled to replace Woody Woodpecker's KidZone, an area which hasn't seen a major upgrade or facelift since its opening in 1998. The only (more or less) confirmed attraction is themed to the long-running racing franchise Mario Kart, with at least one or two additional rides believed to be based on the Legend of Zelda, Pokemon, and/or Donkey Kong series. It was also rumored that the land would have a central entry point (maybe a giant warp pipe?), very much along the lines of how the London waterfront hides/transitions to The Wizarding World of Harry Potter – Diagon Alley beyond.
Although not commented on one way or another, it's almost a no-brainer to assume that not only will Universal have a series of themed shops strategically located throughout Nintendo Land, offering exclusive merchandise, but also that there will be plenty of food and beverage establishments likewise featuring proprietary dishes; this is, after all, the business model that both Wizarding Worlds came up with and which, in turn, has fueled all further construction, including The Simpsons' Springfield, USA (itself a repository of scrumptious, exclusive eats).
What's (possibly) happening now
According to Screamscape, once Universal Studios Japan finishes its current project, the brand-new Flying Dinosaur roller coaster at its (mini) version of Jurassic Park (which will hold the world record for the longest track and deepest drop for a flying coaster), it will turn its attention over to building its own version of Nintendo Land. The only rationale given for having it debut in the Land of the Rising Sun instead of the US is that Japan is, of course, Nintendo's home turf (the company is headquartered in Kyoto), but there's also the little fact that since the opening of The Wizarding World of Harry Potter there in the summer of 2014, attendance has soared, causing NBCUniversal's parent company, Comcast, to purchase the majority of the park's ownership and to look into opening a second park there, possibly in the resort area that is Okinawa.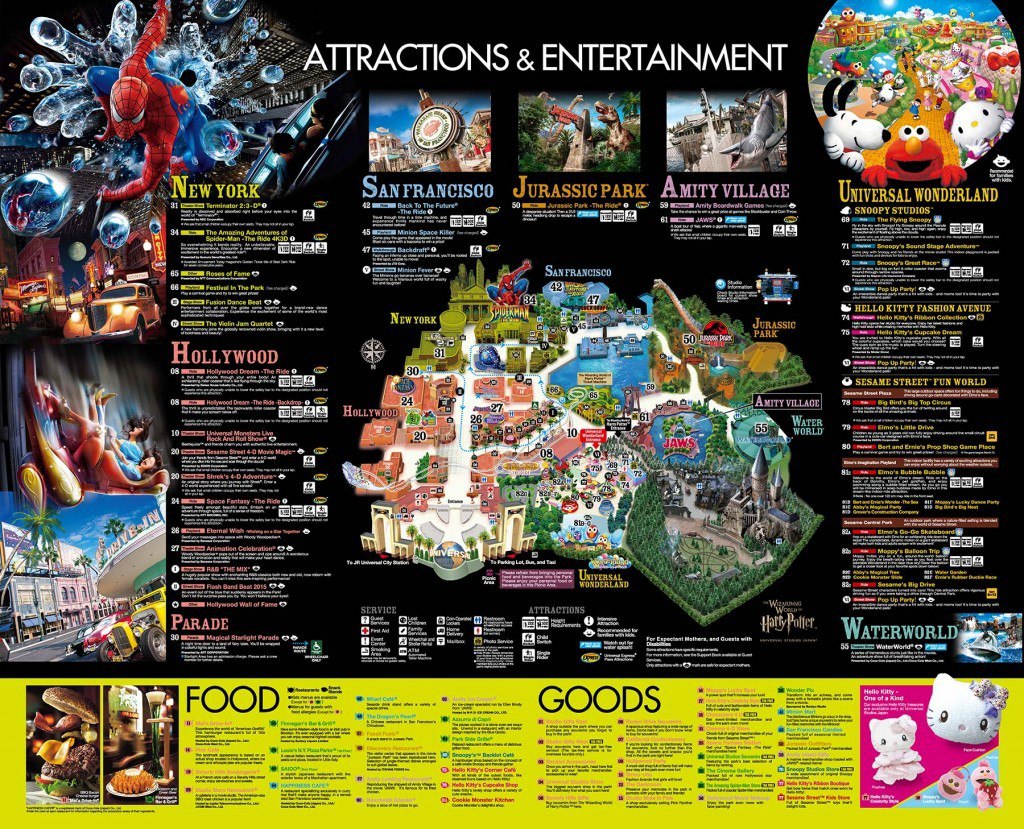 Universal Studios Japan.
The site goes on to say that it has no intel at all about what the size or scope of the land may be – indeed, it says, the development could just be a single attraction instead of an entire themed land. If it does end up being just one ride, it could conceivably go anywhere, most likely in the Universal Wonderland section, which consists of several kiddie areas (Snoopy Studios, Hello Kitty Fashion Avenue, and Sesame Street Fun World). But that wouldn't preclude USJ from devoting an entire "land" to just one attraction – Amity Village consists of Jaws and the Amity Boardwalk Games, while Jurassic Park is just River Adventure all by its lonesome.
Still, let's say that Nintendo will be getting several different attractions, whether full-fledged rides like Mario Kart or stage shows. Where would this be going? Given that expanding is almost completely off of the table – Hogsmeade used up an entire parking lot, and there really isn't that much more surrounding real estate left over for further assimilation – the only remaining possibility is the closure of one section and its rehabilitation into Nintendo, much like Woody Woodpecker in Orlando (or much like how Universal Wonderland itself took over the Land of Oz four years ago). The most likely culprits here are, ironically enough, the areas or attractions that have either already closed in Florida or which are rumored to be shuttered in Hollywood for the two Wizarding Worlds: Amity Village and Waterworld (which, yes, is the only stop in the Waterworld corner of the park). Heightening this possibility are the lands' location, which is right next to the two other brand-new areas, Hogsmeade and Wonderland.
Is this really a delay?
With the breakneck speed of behind-the-scenes activity going on up until recently, many insiders predicted that Nintendo Land would open at Universal Studios Florida sometime in either 2018 (if Universal were feeling especially ambitious) or 2019 (a more reasonable assumption). Demolition of KidZone, obviously, never started, which means that timeline is, more than likely, pushed back – something which would make complete sense if Universal Studios Japan is getting the property first.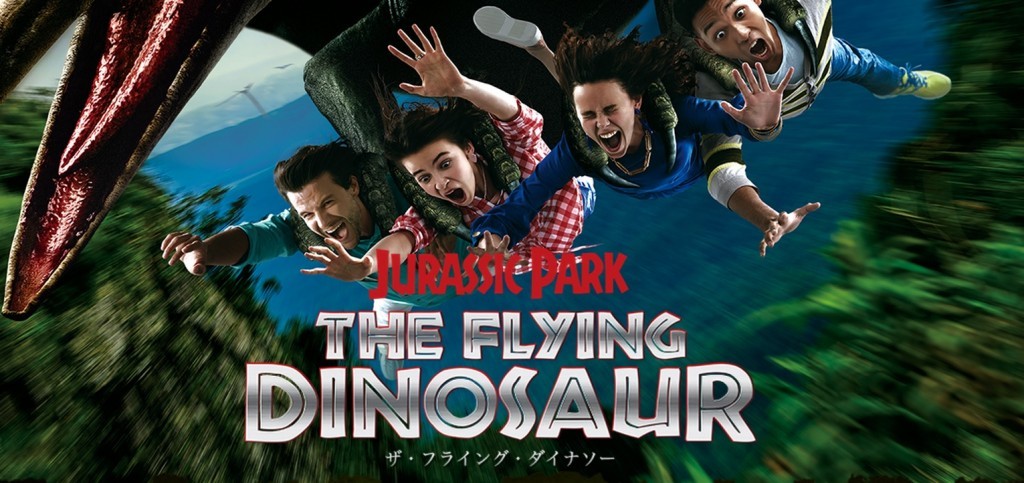 Japan's Flying Dinosaur coaster, which really should come to Orlando, as well.
But when should guests expect to race alongside Mario Stateside – or overseas, for that matter? With The Flying Dinosaur scheduled to open in March 2016 (just in time for USJ's 15th anniversary), we can expect to see construction activity sometime shortly thereafter – assuming that all attractions have already been designed and approved and are simply awaiting for everything else to catch up, that is. If so, an opening in 2018 is certainly possible, given that the Japanese Wizarding World was officially announced in May 2012 and opened its doors in July 2014. (And, yes, Hogsmeade may be a clone, significantly cutting down on the development and construction time, but it's a far bigger and more complex ordeal than what we currently expect the Japanese Nintendo Land to be.)
But here's the thing: just how long does the window of exclusivity need to be in order for Universal Studios Japan to have the honor of getting the land first? America could open its own version the very same year, just a few months later, in order to honor the company's (assumed) obligation to Nintendo – although, should real estate confinements and rumor prove true, having Japan's version be upstaged by a bigger, better, more immersive counterpart a short while afterwards may not be the most desirable situation. Let's, then, give the two areas at least a year apart – say, summer '18 for USJ, and summer '19 for USF. That still lands Nintendo in Florida in approximately the same time period as was originally expected, and it still allows Universal plenty of time to start the demolition of Woody Woodpecker's KidZone.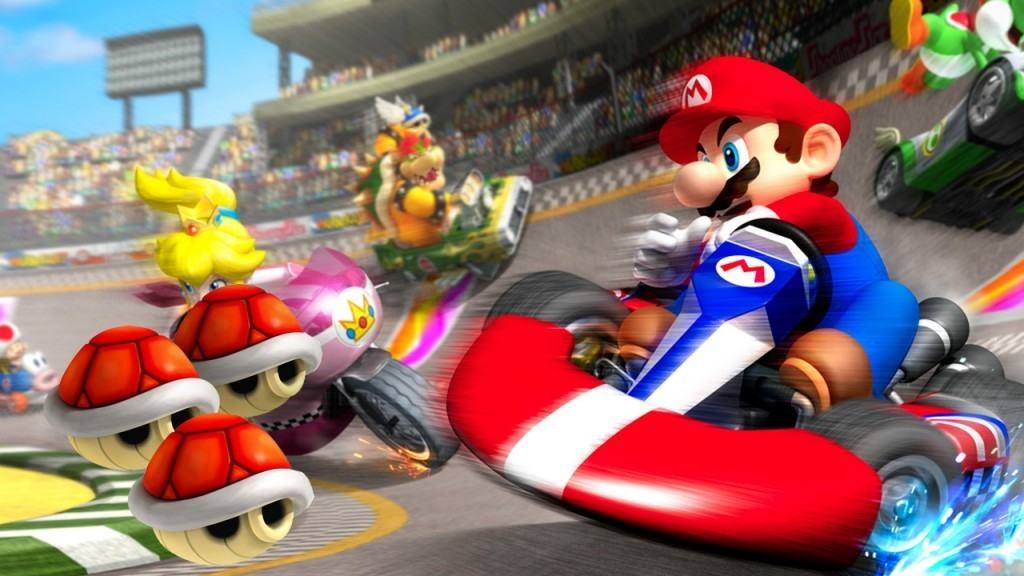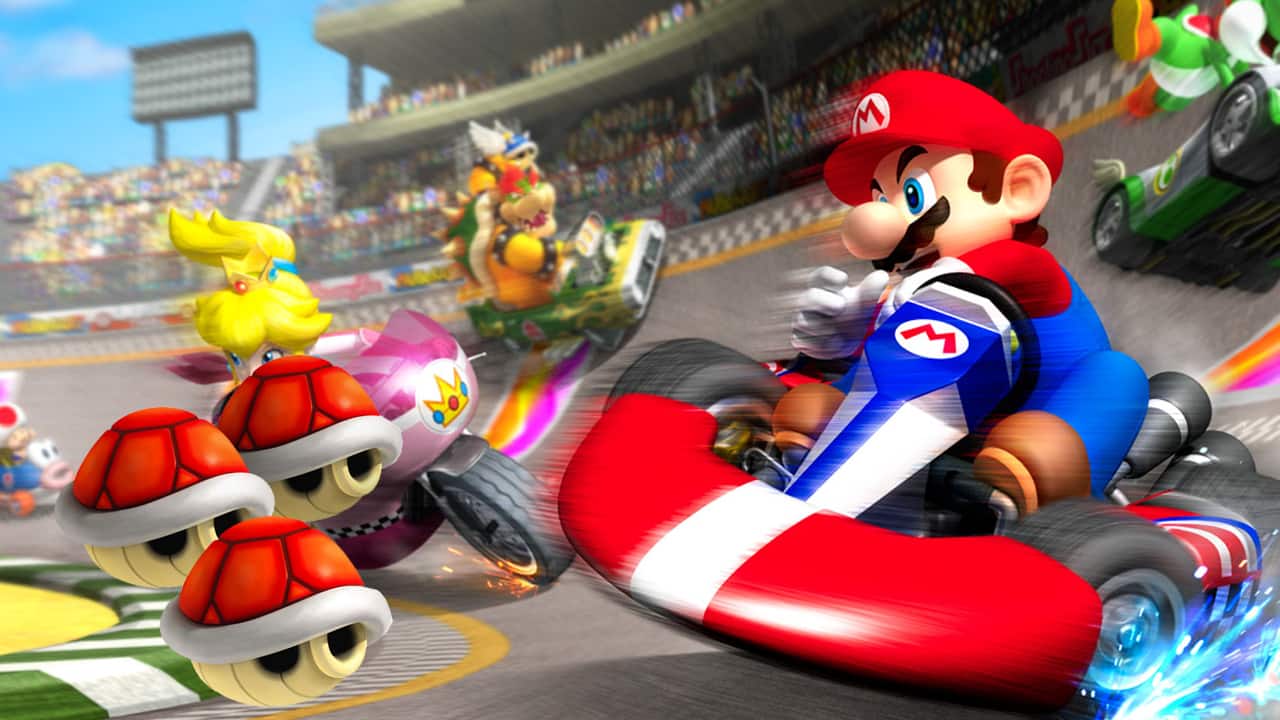 The legendary Mario Kart.
Then again, just for caution's sake, we should throw an extra year in there, either to give the Japanese more time to build Nintendo Land or to extend their window of exclusivity. This marks the summer of 2020 as the new themed section's opening, which is still a fast turnaround – and which still allows the land to sneak in before Disney's mammoth development, 2021's Star Wars Land – but which, nonetheless, constitutes a delay.
Here's the good news, however: should Nintendo's arrival be postponed by any (appreciable) length of time, you'd better believe that Universal would prep another new, immersive, breathtaking development to help tide audiences over in the meantime; Comcast, after all, has pledged one new attraction a year for the foreseeable future, and goodness knows that Universal has more than its fair share of future projects in the mix (The Wizarding World of Harry Potter – Ministry of Magic, anyone?).