One of the biggest visual aspects of Pandora: The World of Avatar is the bioluminescent plants at night. Bloomberg has released new images of the Animal Kingdom expansion that show off just what guests can expect to see while exploring the alien jungle this summer.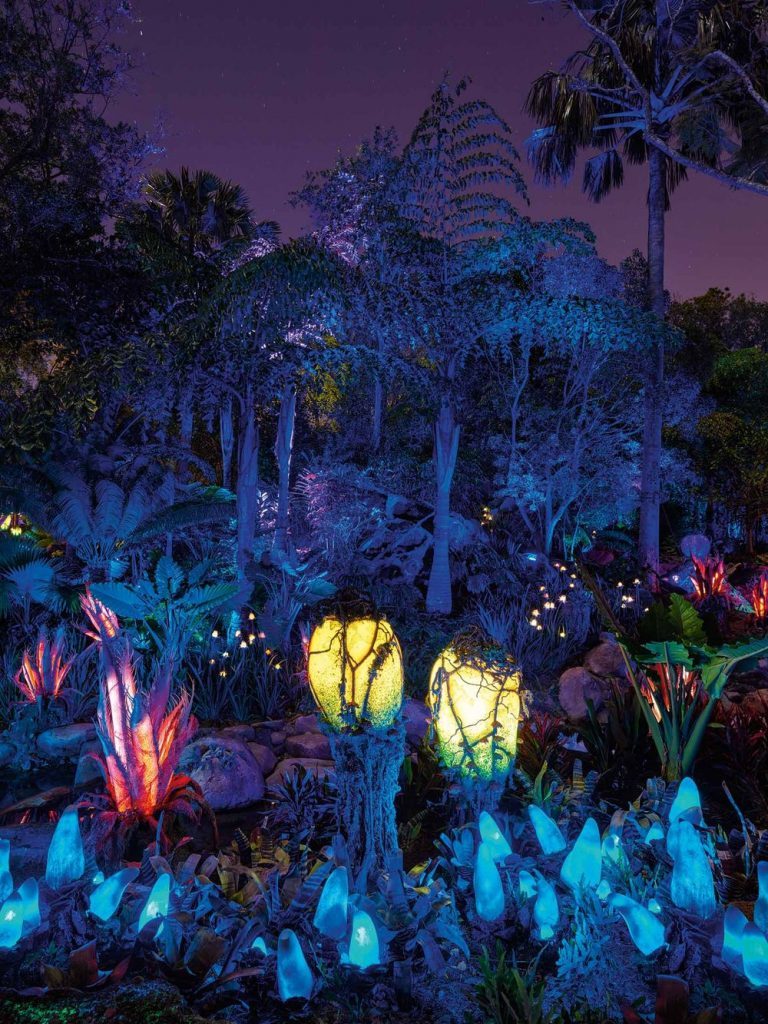 Walt Disney Imagineer Joe Rohde and his team had several hills to climb before they could begin building Pandora, starting with the fact that the land would have to be based off of plants and animals that were exclusively computer-generated in the film. Another monumental task Disney Imagineers and Lightstorm Entertainment had was creating the giant floating mountains found on the planet of Pandora. This was achieved by using foliage to cover the mountains' support structures, some of which were so massive that Disney had to use the trailers from the space shuttle program to transport them to the construction site. Disney's research team, some of which worked on The Wizarding World of Harry Potter, also spent time in Hawaii and in China's Zhangjiajie National Forest Park to study mountains and foliage.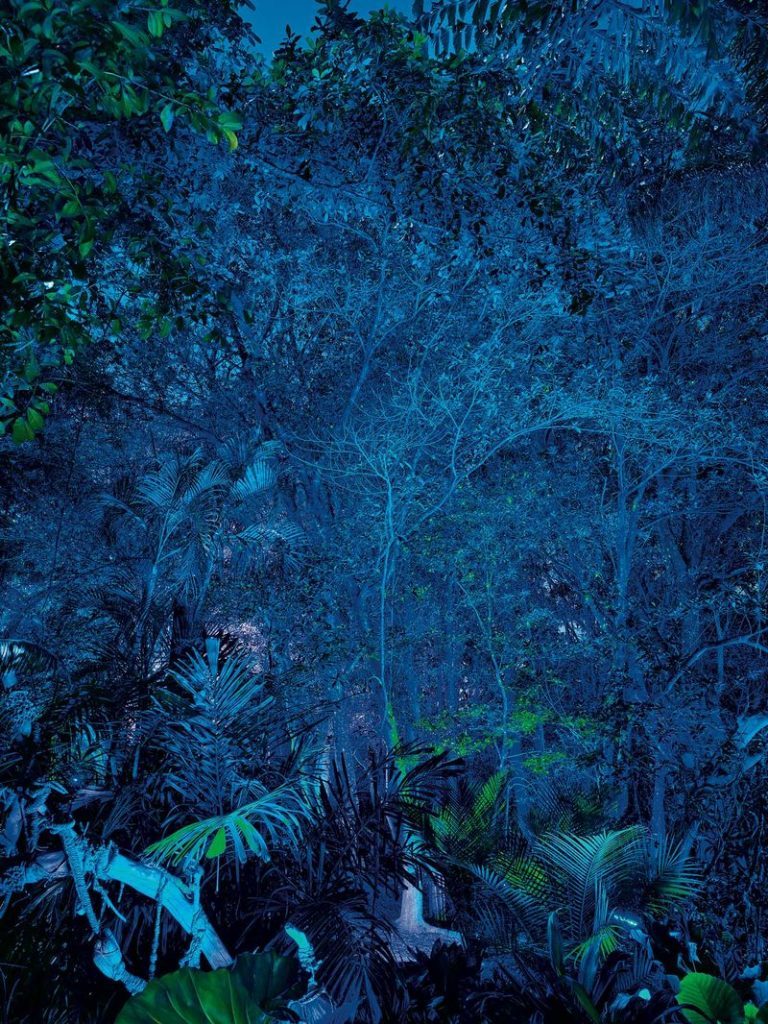 Disney also ran into an issue with the hundreds of glowing bioluminescent plants located throughout Pandora, each one of which needed power. This was achieved by providing each plant with its own control box, which was later covered in foliage or some other means of landscaping.
The signature attraction found inside Pandora – The World of Avatar, Flight of Passage (in which guests climb aboard a Banshee, the main creature from Avatar), will also begin just like it did in the movie, when Jake Sully climbs aboard a Banshee for the first time and it dives off of a cliff.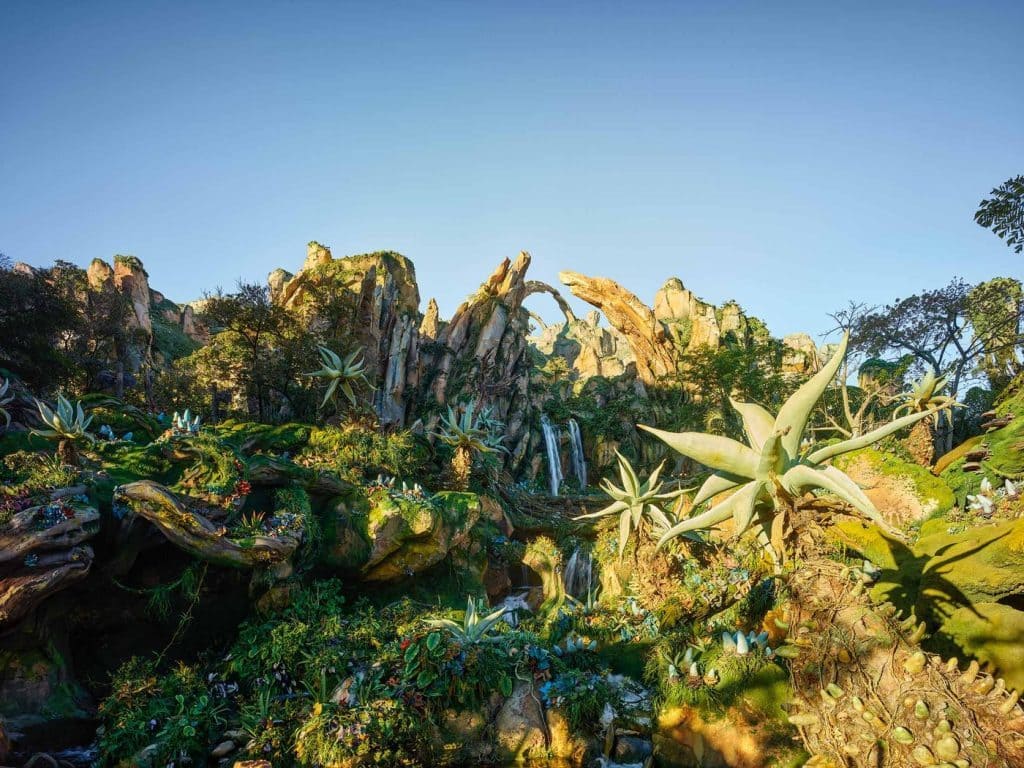 With each new nighttime photo of Pandora – The World of Avatar, we are getting incredibly excited for its grand opening, which is on May 27!