Disney's board of directors formally approved the company's NextGen initiative in February 2011. With a price tag of roughly $1 billion, the project encompasses several different components that affect nearly every single facet of the guest experience at Walt Disney World: interactive queues for attractions; a radio frequency-equipped wrist band that acts as a ticket, hotel key, and credit card; a smartphone app to manage ride and dinning reservations even before stepping foot in the resort.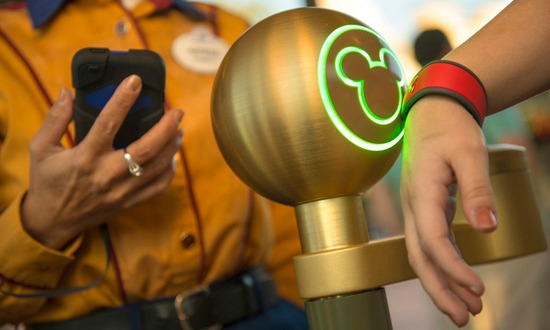 Universal Orlando, meanwhile, is also planning for the next generation of its Central Florida empire, although it's focusing more on the traditional meat and potatoes of theming than on sweeping technology programs:  new attractions, specifically ones that will link its two parks in unprecedented ways and continue to push the trend of turning even the formerly banal tasks of shopping and counter dining into centerpieces of the theming experience.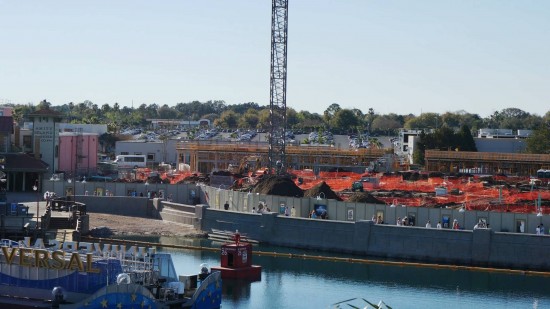 The two movements are on diametrically opposite ends of the spectrum, but it's easy for one to see how the two will eventually merge together into a seamless, continuous whole. Disney, for instance, has already rolled out Be Our Guest – its answer to The Three Broomsticks at the Wizarding World of Harry Potter – which is already buttressed by the new app and, soon, the wrist band. And once Universal finishes construction of its new, almost-Disney-sized hotel and its several expansions across Universal Studios Florida, it's only a matter of time before it seeks to tie everything together with a wireless bow that will facilitate the easy consumption of souvenirs, beverages, and tickets (particularly considering how park-to-park access is currently an additional surcharge).
This is the immediate future – it'll be the next decade before all of the twin developments fully shake out – but it begs a simple question, the one that has driven every human enterprise since the first seed was planted 10,000 years ago: what's next? If NextGen and, essentially, Harry Potter are the culmination of the initial Imagineering phase started by Walt with the creation of Disneyland in 1955, what is the next, more media-enhanced stage going to unleash? Just what might the theme park of 2075 look like?
The expansive future
On first glance there seems to be one inexorable destination we're all headed to, the ultimate logical conclusion of Universal's current experimentation with tying creative, conceptual space with actual real estate: the more nebulous lands of Magic Kingdom (Adventureland, Tomorrowland, [New] Fantasyland) will be wholly replaced by exacting replicas of, say, the Harry Potter or Star Wars films (or original properties, as well). Rather than having Hogwarts be a greatest hits compilation of locations, it will be an actual, fully-realized castle, with each room laid out exactly as seen in the movies. In this implementation, this space will serve simultaneously as a walkthrough attraction, gift shop, character meet and greet, restaurant, queue for a whole bevy of rides, and even a museum of sorts for props and sets – a nonlinear integration of the factory-production-formula that has dominated theme parks for the past 60 years.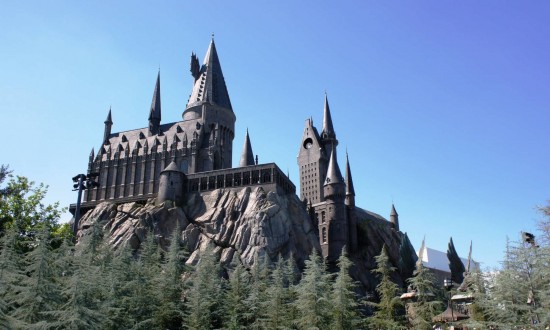 It is not unlike the groundbreaking transition videogames made from the 2D platformers of the '70s and '80s to the 3D open worlds of the '90s and '00s. Super Mario 64, for instance, featured a castle that primarily served as a hub world for all of the various levels that users could play in, but it also was rife with details, diversions, and discoveries that made it one of the biggest time-sinks of the entire experience.
Outside Hogwarts, of course, would be a Hogsmeade Village every bit as fully fleshed out, featuring a literal world teeming with possibilities. To head to London and Diagon Alley, guests would have to board an actual train and journey to a whole new physical location; Privet Drive would also be a short (literal) flight away. There are no boundaries between experiences, with every foot inside the "park" an immersive, connected experience. Think something more along the lines of a massively multiplayer online game, like World of Warcraft or Second Life, than an amusement park.
The challenges ahead
What's against such a development? Two things, primarily. The first is real estate, which is what (primarily) caused Universal to take a highlights-only journey of the Wizarding World in the first place. Even Disney feels the pinch of its boundaries, despite having some 13,000 acres of land to develop. And the sting of these companies' wallets is even greater, given just how exorbitant the price of land is.
But perhaps even more important is a little thing called boredom – or, at least, tediousness. Having an "authentically" fictitious world to explore means that, well, there's a whole world to traverse. There's going to be lots of spaces to slough through that aren't as particularly interesting, and possibly lots of cast members who aren't especially intriguing. There is no better example of this than Disney World itself; although four theme parks, two water parks, a shopping and entertainment district, a sporting arena, five golf courses, two mini golf courses, a NASCAR driving experience, and several further sporting/leisure options provide enough content to last the average guest roughly two weeks (if not more), it can still take hours just to get from one location back to the hotel room.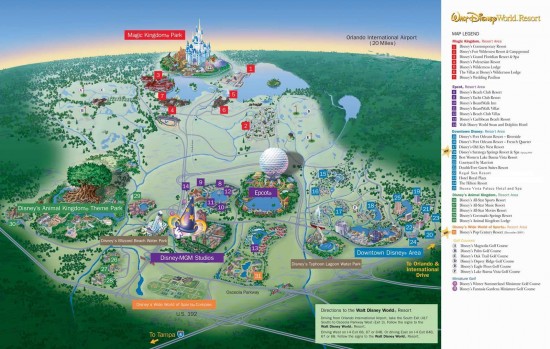 The logistical considerations are immense and grow at an astonishingly exponential rate for every decade we move forward.
New experiences
But given that new experiences are the primary draw of theme parks, and given that the multi-corporation conglomerates behind these resorts have the deep pockets necessary to continue feeding the high cost of literal escapism – and given that this is what Walt had desired from the very beginning, technology and the encroachments of the real world be damned – this is the one-way road that themed enthusiasts will be shuttled onto over the next half-century.
Dig in for the ride.
Learn more about:
Universal's Cabana Bay Beach Resort
Harry Potter expansion at Universal Studios Florida