Another Tribute Store has officially opened at Universal Studios Florida. While the Mardi Gras Tribute Store doesn't open to the public until next Friday, guests can shop a Tribute of another sort a little on down the lane in the revamped Sahara Traders store next to the currently-closed Revenge of the Mummy. Described as an "all-new, limited-time Tribute Store – Universal Monsters: A Tribute to the Creatures of the Night" takes advantage of the scenery and set development that Sahara Traders utilizes and turns it into another immersive shopping experience to join the ranks of the Tribute Store in New York and the newer All Hallows Eve Boutique in Universal's Islands of Adventure just next door.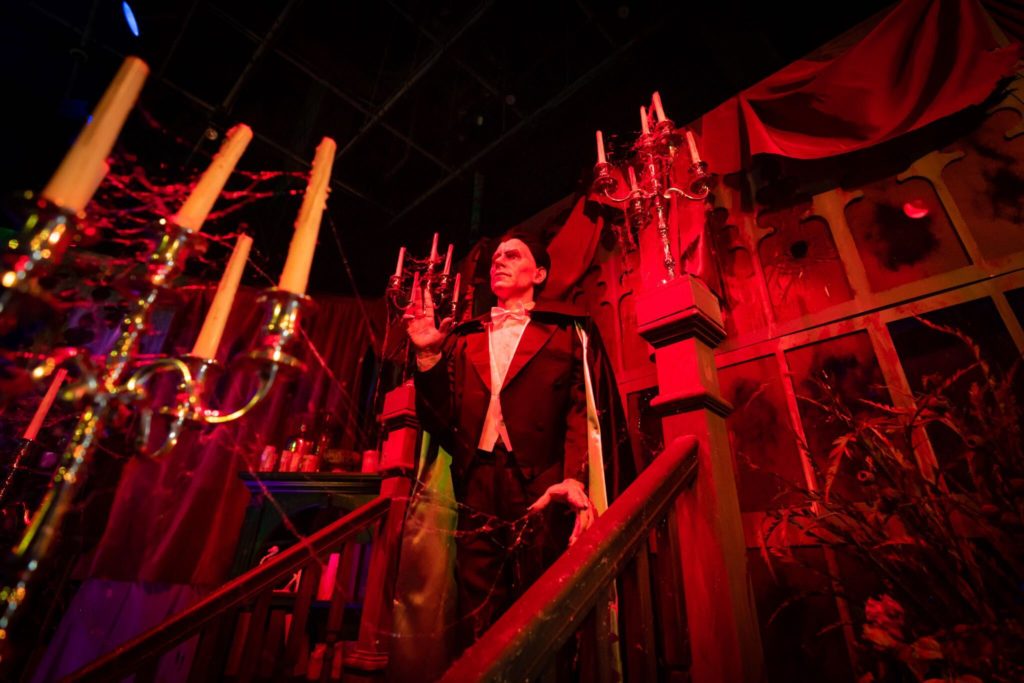 This store pays homage to the classic monsters Universal Studios developed so well in the early and mid 20th century. In this store, guests can see Dracula descending the staircase in his castle, come face to face with the Wolfman, navigate ancient tombs in search of the Mummy, and sneak through laboratories to peek at Frankenstein's Monster and The Bride of Frankenstein. Each vignette featured throughout the store is a testament to the character's iconic cinematic presence.
Universal has had a number of "Universal Monsters" themed houses in the ever-popular premier fall event, Halloween Horror Nights. In both 2020 and 2021, Universal Monsters: The Bride of Frankenstein Lives maze welcomed guests to step into the laboratory and watch the Bride of Frankenstein fight for her love. Have some of those elements made their way into the Tribute Store?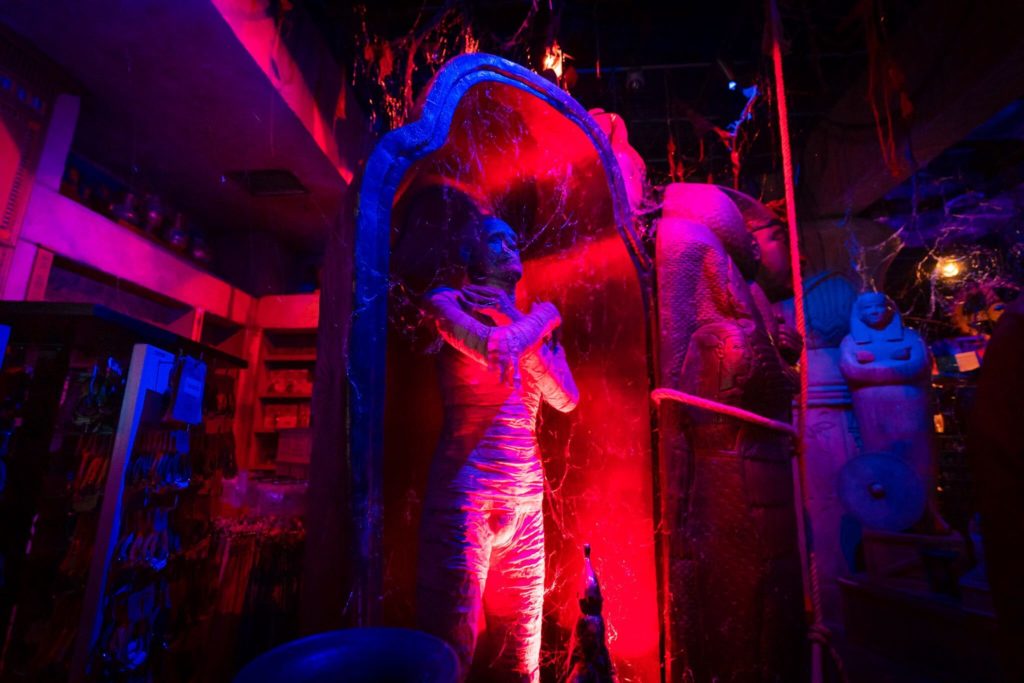 All of that is the "Tribute" half of this Tribute Store. To cover their bases for the second half, Universal has curated the best collection of Universal Monsters merchandise from around the parks. Much of the merchandise is done in the post-modern stylization reminiscent of classic movie posters from the height of American cinema. In our opinion, it makes for a great selection. For an extra level of immersion, guests can pose with life-size photo opps or "monster-ize" themselves by sitting for a caricature artist, who will "stitch" your likeness with that of your favorite Universal monster. Of course, it wouldn't be a Tribute Store without the presence of a mold-a-rama, would it? Before you exit the store, you can be a Dr. Frankenstein (of sorts) yourself and create a wax figurine of Frankenstein's Monster as a souvenir for the first-ever Tribute Store for Universal Monsters.
Here's a full gallery of images to satiate your curiosity for what waits for you at the newest Tribute Store at Universal Studios Florida.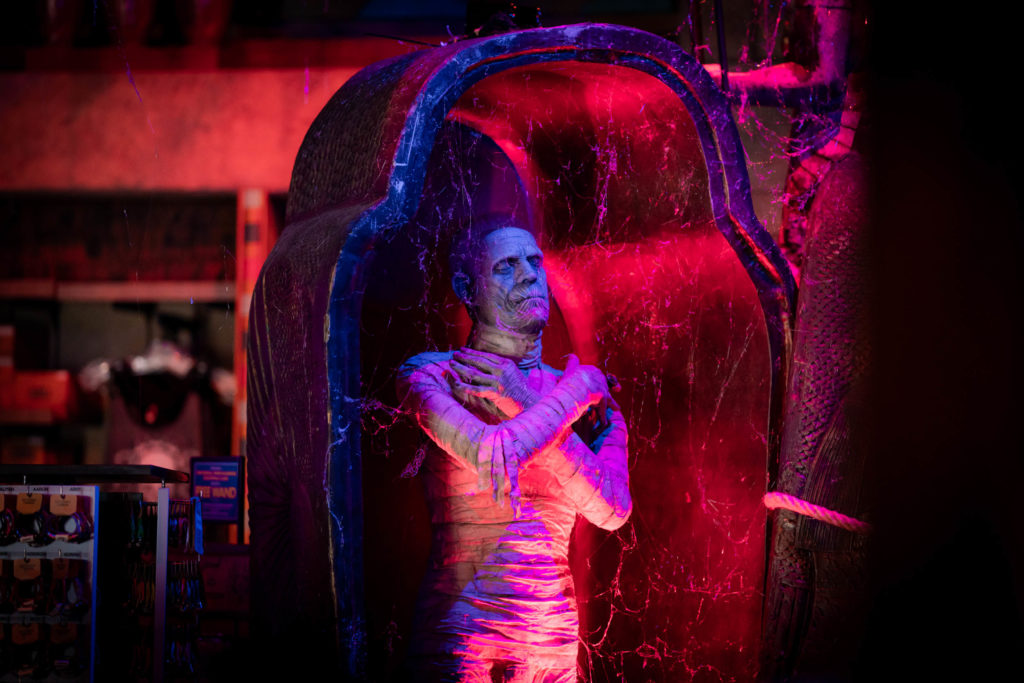 ---
Who is your favorite Universal Monster? Be sure to follow Orlando Informer on Facebook, Twitter, and Instagram for the latest news, tips, and more at Universal Orlando, Walt Disney World, and other Orlando attractions.