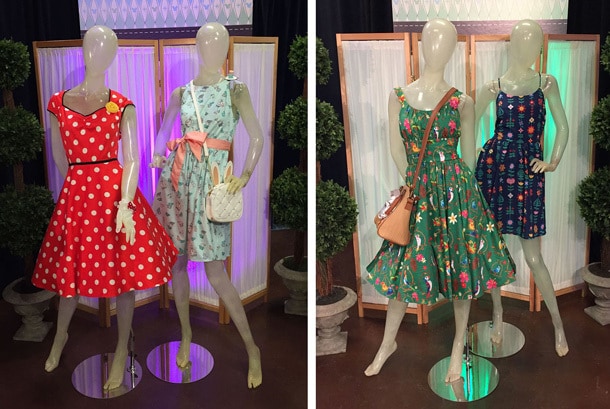 A new clothing line is coming to Disney Springs that will feature dresses and accessories inspired by Disney nostalgia. Called 'The Dress Shop', this new line will feature a variety of dresses featuring iconic Disney characters, attractions and more, including the Tower of Terror and the Orange Bird. There will also be a variety of accessories, including handbags resembling an apple, the White Rabbit, and a Hollywood Tower Hotel suitcase.
You'll be able to view the entire collection when the Dress Shop on Cherry Tree Lane opens inside the accessories boutique at the Marketplace Co-Op in Disney Springs on March 31. There will also be a variety of special events planned for that weekend as well, including a trunk show of vintage-inspired apparel.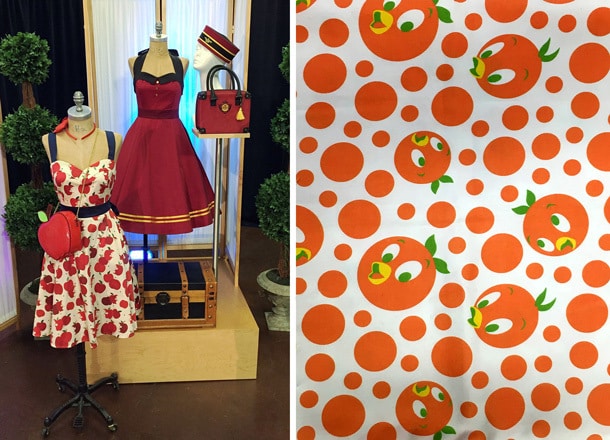 If you're over on the west coast, you will also be able to purchase select merchandise inside Vault 28 in Downtown Disney District at Disneyland Resort, and beginning in mid-April, a limited time offering inside the Magic Kingdom at Walt Disney World Resort.
No details were announced if any of this merchandise will be available online via the Shop Disney Parks app or Disney Parks online.
For the latest news, tips, and more at Universal Orlando, Walt Disney World, and other Orlando attractions, be sure to follow Orlando Informer on Facebook, Twitter, and Instagram.