One of the most enjoyable – and engrossing, and addictive – aspects of The Wizarding World of Harry Potter at Universal Orlando Resort has been its ever-changing nature; new attractions continue to sprout up (such as the Hogwarts Castle projection-mapping shows starting in 2017 or Hagrid's Magical Creatures Motorbike Adventure last year), along with the likes of new food offerings (those perennially popular Chocolate Frogs, for instance, get a steady stream of new bundled trading cards, delving further and further into obscure wizarding history). While a visit from one year to the next doesn't produce an entirely different experience, for those guests who may be heading back now after, say, a 10-year absence, the resulting effect will be substantively different (what a great excuse to keep people coming back again and again!).
The same consistent-if-not-constant drumbeat of change also extends to the last of Universal's major Wizarding World fronts, merchandise. Just in the last few months alone, several new lines of collectible items and apparel have dropped in both Diagon Alley and Hogsmeade, ranging from a "keeper"-branded Quidditch lineup to the "Hogwarts alumni" collection that arrived just in time for the back-to-school season – and, now, we have yet another assortment or two to add to the ever-expanding magical mix.
First up is a new gaggle of wands that hail from none other than the Fantastic Beasts and Where to Find Them films, a sub-series that started in 2016 and which serve as a prequel to the mainline Harry Potter movies/novels. Even though the first two installments have already released, there has been no major manifestation of Newt Scamander and his titular beasts in Universal Orlando Resort's theme parks (well, save for that short-lived wizarding-speakeasy Easter egg in the streets of the New York backlot, that is), which marks the wands' arrival as something noteworthy.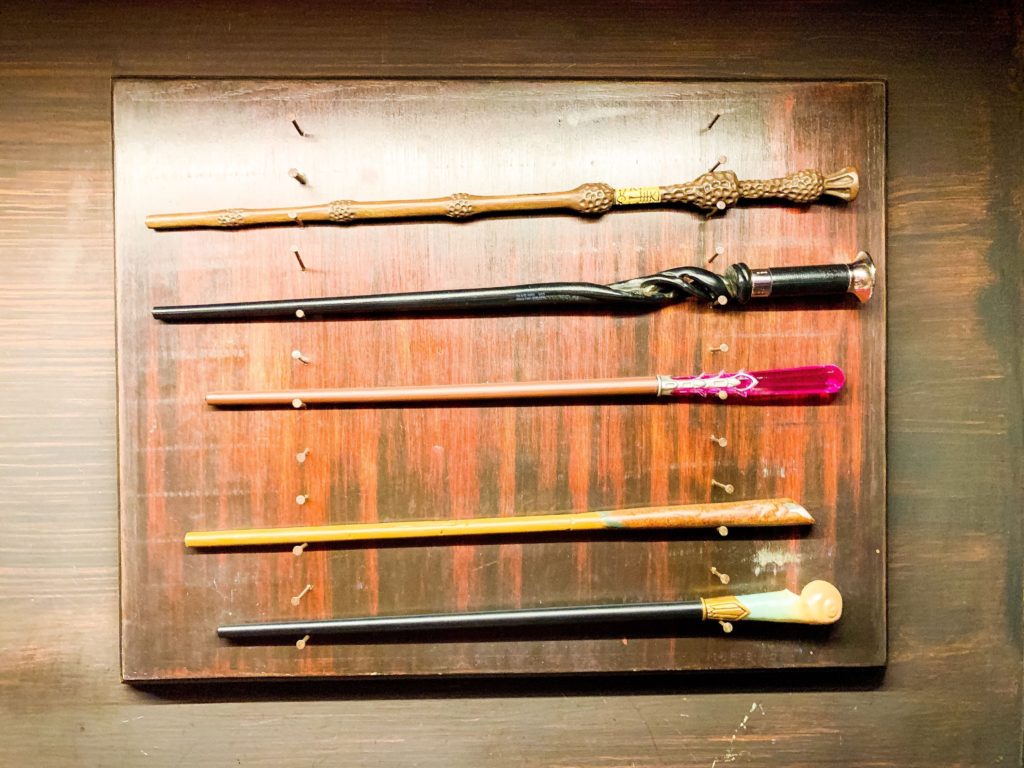 Just what is available? Let's name them in the order seen above:
Gellert Grindelwald
Albus Dumbledore
Seraphina Picquery
Newt Scamander
Queenie Goldstein
Each wand is of the interactive variety – meaning you can use them to cast spells at specially marked locations all throughout Hogsmeade and Diagon Alley – and cost $55.
And then there's the other new arrival: a new merchandise assortment branded with the tag line of, "For one-way travel: London to Hogwarts." You can expect to find badge holders ($15), wristlet purses ($20), passports ($28), wallets ($30), and backpacks ($65), each fully decked out in a telltale white.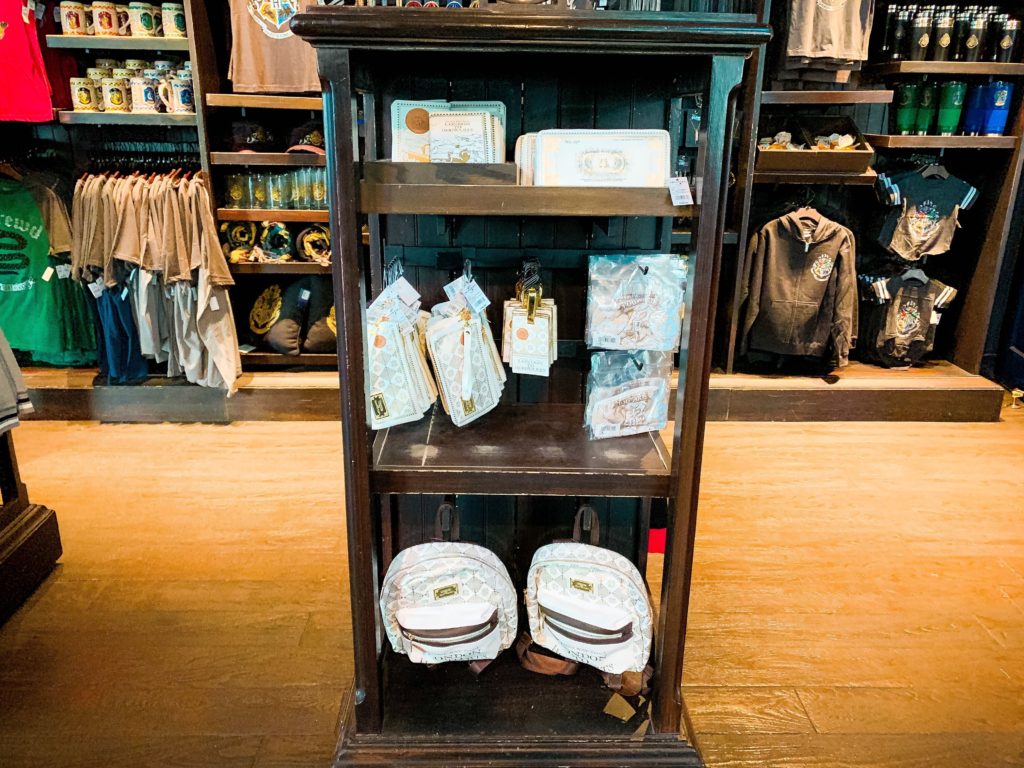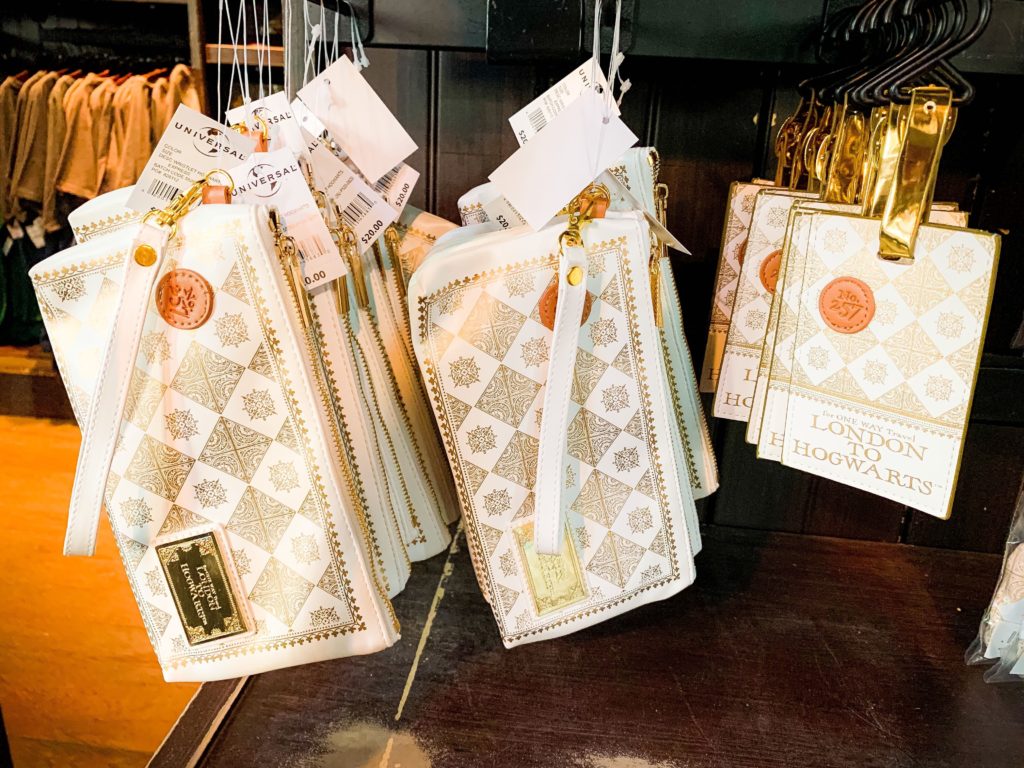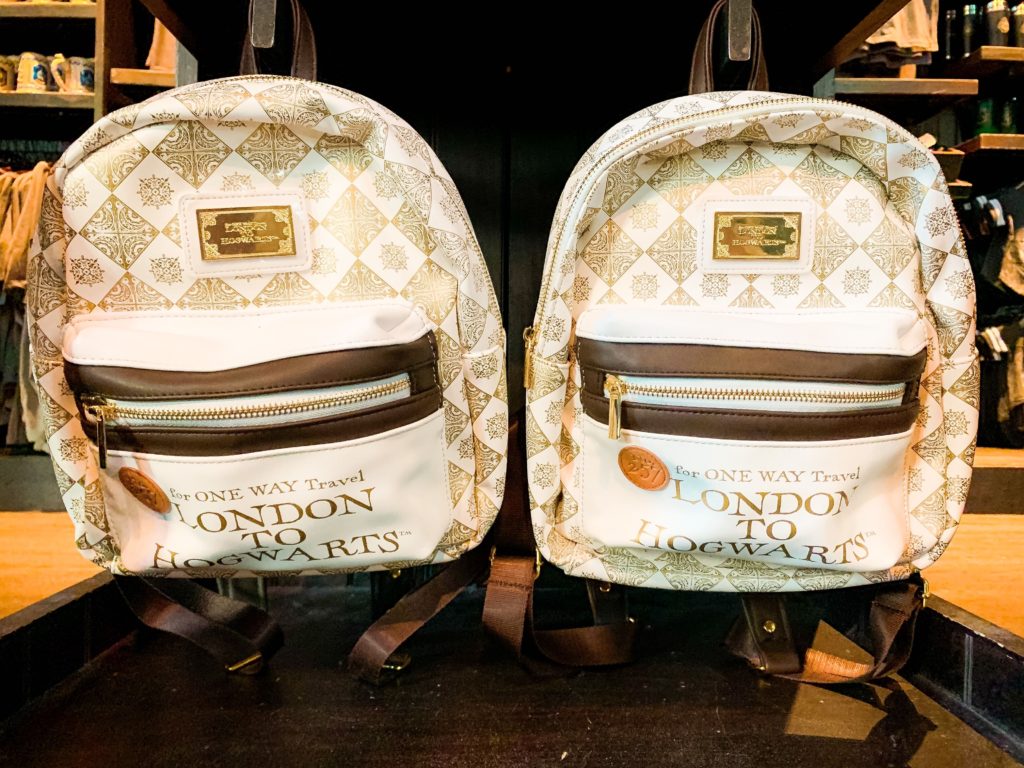 Hopefully, these interesting new additions to Universal's Wizarding World of Harry Potter will help keep fans satiated until the next big development, whenever that may be (start your clocks now).
(Speaking of which, did you see the other big news of the wizarding day? Christmas has started to arrive in Hogsmeade, and we couldn't be more mesmerized – see for yourself right here.)
---
What's your favorite Harry Potter keepsake you've picked up at the parks? Compare notes with 110,000+ other Universal die-hards in our Orlando Informer Community on Facebook.
And be sure to follow Orlando Informer on Facebook, Twitter, and Instagram for the latest news, tips, and rumors at Universal Orlando, Walt Disney World, and other Orlando attractions.