Mythos at Universal's Islands of Adventure: Going solo is just as good
Editor's note: This is the first post from our newest OI contributor, Josh. We look forward to featuring his writing and Orlando experience on OrlandoInformer.com. If you are interested in learning how you can contribute your own stories and insight, click here.
Everyone that frequents theme parks has certain items on their to-do list that they must do before leaving to feel like they have had a successful vacation. For some, it's riding The Incredible Hulk Coaster. For others, it's having a Dole Whip at Aloha Isle. Still others need to see Shamu before they head home. For me, I have to eat at Mythos restaurant whenever I spend a day at Universal's Islands of Adventure. The combination of great food, great service, great prices, great atmosphere, and a great view culminate to make my favorite theme park restaurant, if not my favorite restaurant anywhere.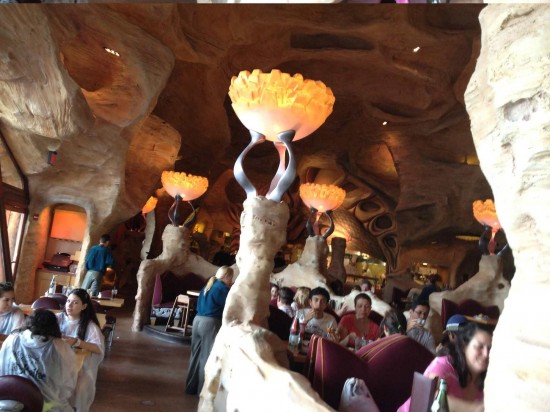 I was recently able to take a research trip to Orlando to gather information about the park. Because it was a research trip, it meant that it was a solo trip. Now, I have been on solo trips to all eight major theme parks in Central Florida. Typically though, I will eat at counter service restaurants on solo trips because it is easier, more casual, and draws less attention. In fact, up to this point, I had never eaten at a table service restaurant solo. On this particular day, I ate at Thunder Falls Terrace for lunch, which may be my favorite counter service restaurant in the park. But later in the evening, the call of Mythos beckoned.
It had been some time since I had eaten at Mythos, and I had heard that it has been pretty difficult recently to get a seat at the restaurant. After hearing several stories of multiple failed attempts, and personally having particularly bad luck with walk-ups at Walt Disney World, I was concerned as I approached the front desk. Because it was 5PM on a Saturday in the middle of Spring Break, I fully expected rejection. I was greatly surprised when they seated me immediately. As the hostess walked me back into the main dining area, I wondered where I would be seated. Typically, I had eaten there with a group, and we would be seated in one of the booths in the middle of the dining area. To my relief, I was seated in a far corner of the restaurant with my back to the middle of the restaurant with a fantastic view of the Incredible Hulk Coaster from across the Inland Sea. With this perspective, the setting was much more intimate than usual and made for a pleasant start to the experience.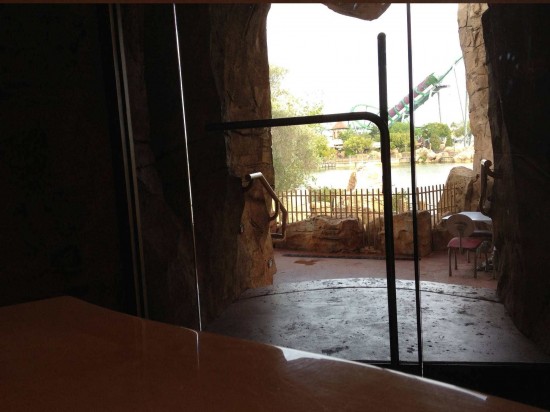 One great aspect of the experience that I noticed instantly was the wait staff. The waitress serving the area introduced herself as Patty and was very attentive and friendly. While I would not say that she gave me more attention than surrounding tables, I did notice she made an extra effort to make sure I was served and welcomed without being intrusive. Being from the Southern states, I appreciate a good sweet tea (and Mythos does have great sweet tea), and even though I required several refills, they were all delivered promptly and served with a smile.
Like many table service restaurants, Mythos serves bread as a complimentary appetizer. I received a full basket of the bread and ended up eating about half of it, it was so good. It was a wonderful experience to snack on the bread and watch the Hulk Coaster run through its course across the Sea. As strange as it may seem, I was never "distracted" by table conversation, and was sufficiently able to absorb the atmosphere. I was able to find details I never had before, and this quiet time was a peaceful break from the bustling theme park outside.
Now, at Mythos, I have successfully eaten a different item on the menu each time I have visited, and all were fantastic. Continuing with the adventurous spirit, I ordered the Mythos Bistro Filet. Just a little more expensive than my typical order, I really wanted to treat myself for the solo trip, which is another great aspect of eating at Mythos solo. The food arrived surprisingly quickly; in fact, so quickly it awakened me from my daydreaming of the Hulk Coaster. The plating was beautiful, and I barely had time to take a picture of the food before I was halfway done with the meal. I ordered the filet to be cooked medium, which is how I always order steak. My personal philosophy is that it should be cooked enough so that I will not get sick from eating it, but pink enough so that I still feel like a man when I eat it. It was cooked perfectly. It included a spread on top with some spicy fried onions on the side, which complemented the meat nicely. The carrots and asparagus were cooked in a delicious sauce, and the mashed russet potatoes were fantastic. It was potentially the best meal I had ever eaten at Mythos.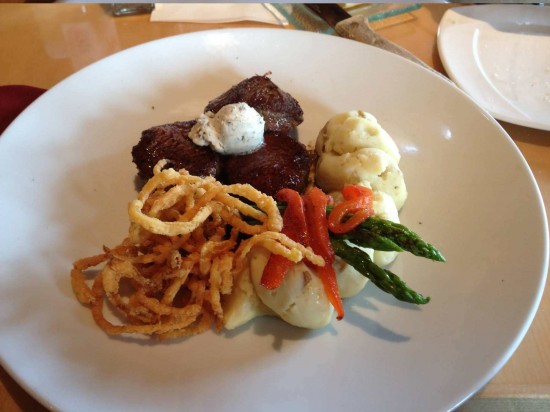 As I finished my entree, I was quite full. When Patty returned to the table, she asked if I would be interested in a dessert. Now, I can count the number of times I have ordered dessert at a table service restaurant on one hand, but there was a particular dessert I had heard about constantly. I asked how large of a portion it was, and I was convinced to order it. When it arrived, I instantly and magically made room in my stomach. The Warm Chocolate Banana Gooey Cake, and it was incredible. The dessert could easily be shared, but as a solo traveler, I never had to engage in a utensil battle. It was all mine.
So, as it turns out, the solo dining experience is not so intimidating after all. All of the wait staff, and particularly Patty, was especially friendly. The food, as always, was incredible, and the atmosphere was just as welcoming solo as it would be with a group. I would suggest to anyone comfortable with traveling solo to also experience dining solo, because it can be a very rewarding experience.
Visit the Mythos page in the OI Universal Center to view additional information and photos.
[sws_author_bio user="joshmercer" size="105″ authorposts="More OI posts by Josh" name_format="About the author"] [/sws_author_bio]