Change is the only constant thing in life. It's been nearly five years since MyMagic+ first began to change vacationing at Walt Disney World forever. Whether that change has been a good or a bad thing may be a source of debate for many more years to come. Naturally, any project of this scale is bound to have multiple phases and evolve over time. It seems the next phase is just on the horizon and it may make MyMagic+ more convenient and more impactful than ever before.
A brief history of MyMagic+
In order to know the future, it is good to reflect on the past. There are many hurdles that this project faced in the beginning and new ones it continues to face today. How do you manage 'inventory' of FastPasses now that they will be reserved in advanced rather than only being available at the attraction itself the day of? The technology is all based on RFID, what is the back up plan when that system crashes? When MyMagic+ first rolled out, it was done in phases to select guest types. First, Disney Cast Members got to test it out. Eventually guests staying at select Walt Disney World hotels were able to join in, and soon all Disney owned and operated hotel guests. After about a year of testing it was rolled out to the masses. Anyone with a ticket can participate.
MyMagic+ serves many purposes. It is most well known for its ability to allow guests to reserve three FastPasses in advance of their visit. Guests staying at any Disney owned and operated hotel, as well the Walt Disney World Swan and Dolphin (a Starwood property) can reserve their FastPasses up to 60 days in advance. Anyone else with valid admission can reserve up to 30 days in advance, the exception being Annual Passholders and Cast Members, which can book up to 7 days in advance. This can be done online or through the MyDisneyExperience app.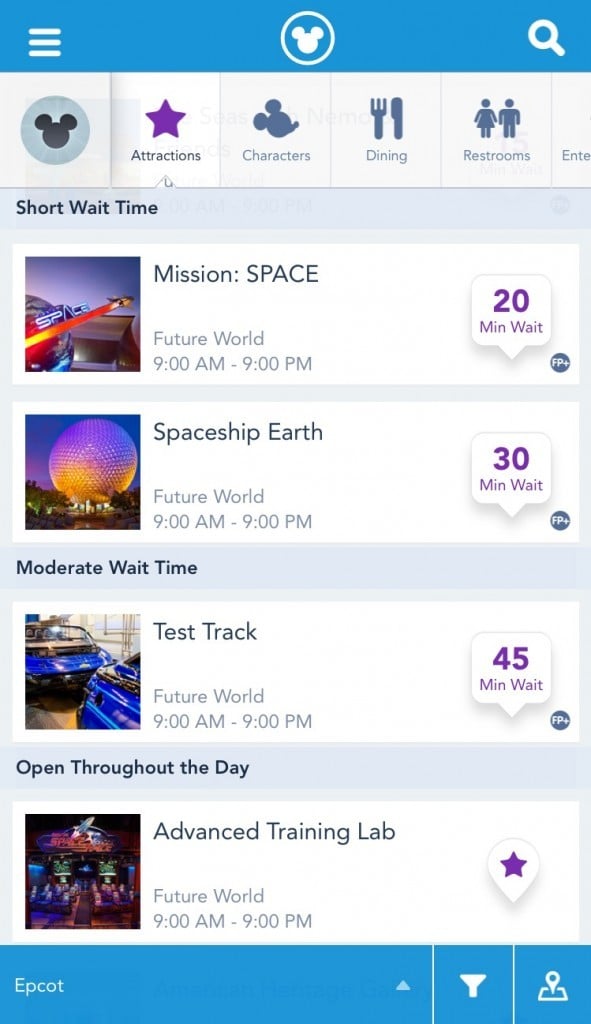 The second most well known purpose is the MagicBand, which itself can serve three different purposes. First, it serves as a theme park ticket. Second, as your room key, allowing you to open your hotel room door with just a tap of your MagicBand as well as to charge purchases back to your room account with the simple touch of your MagicBand. Finally, the band acts are your PhotoPass card. This is way more convenient than having to collect PhotoPass cards. What's more is on select attractions on-ride video is taken and linked to your account simply by you riding the attraction while wearing your MagicBand.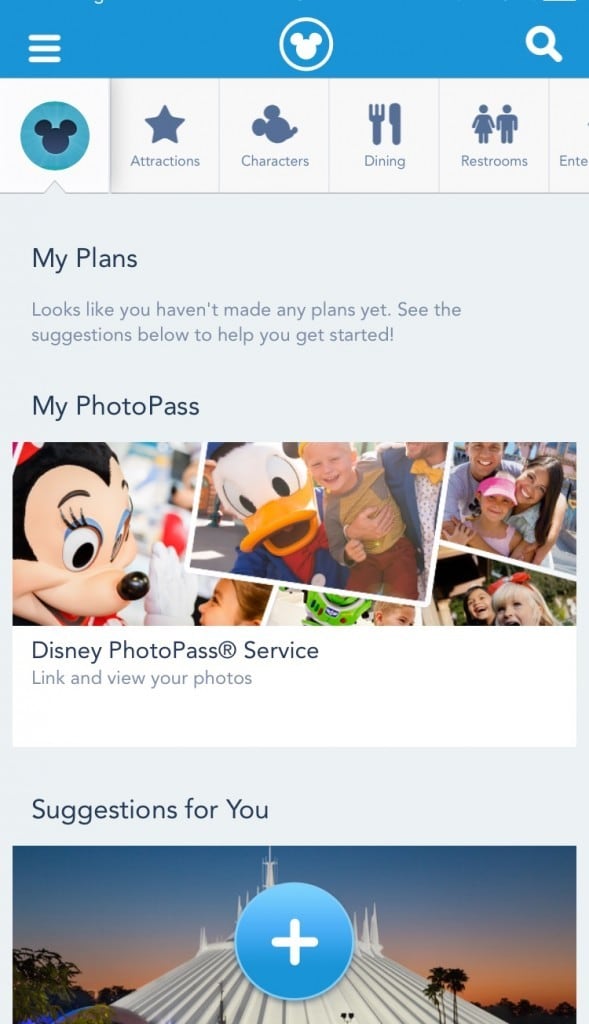 From the Walt Disney Company's perspective, MyMagic+ aims to accomplish a number of goals. The most obvious of which is to increase guest satisfaction by allowing them to plan and customize their own vacation itinerary, essentially guaranteeing that they get to experience a majority of their "must-dos" and hopefully reduce attraction wait times across the board. This hopefully leads to guests having more time to stop into the shops or enjoy some food and beverage in between scheduled activities.
Upcoming changes to MyMagic+
MyMagic+ is not without its criticisms. One of the greatest of which is that once you've used the initial three FastPass+ selections that you can book in advance you must visit one of the MyMagic+ kiosks to select your next one, one at a time, for the same park only. A few days ago WDWMagic.com reported that starting in early April 2016 we should start to get the ability to book your next FastPass+ through the app rather than having to go to the kiosks. This should hopefully save guests some more time. Freeing them up even more for shopping, dining, and smaller, less busy attractions.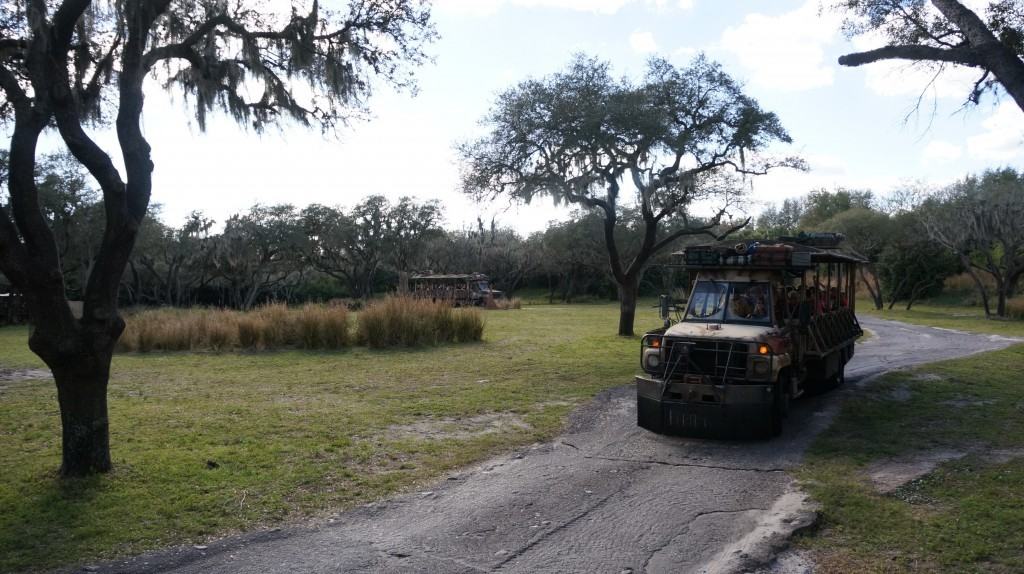 There is no word yet on when the anticipated phase of being able to book a FastPass+ at a different park than the one you're in will become available. This desired phase is a bit more of any undertaking. Should guests that aren't physically in the park be able to snag FastPass+ thus reducing availability for guests who are indeed in that park? Will it be necessary to have different availability based on whether or not the guest is actually in the park when reserving their FastPass+?
The other update that WDWMagic reported is the roll out of a feature being dubbed "StoryMaker." This feature is the stuff of many rumors and much speculation since the advent of MyMagic+. You see, that handy dandy RFID technology isn't just for ticket entry or entering hotel rooms. Imagine the surprise and delight of coming to the end of a ride and an interactive element such as a screen or audio animatronic acknowledges someone in your party by name or references your hometown. This next level personalized experienced has been discussed for years. Three years ago observant park goers started noticing screens and other elements being installed at various attractions in the belief that they would eventually interact with guests as part of StoryMaker.
As other priorities took rank, the roll out of StoryMaker was put aside. Critical corrections to how MyMagic+ works needed to happen. The StoryMaker program is rumored to include elements in ride queues, rides themselves, resorts, and more. One such possible in-ride element could be a record of your previous scores on rides like Toy Story Mania or Buzz Lightyear's Space Ranger Spin.
In fact, as of this week it has been reported on Twitter that "it's a small world" now has a personalized greeting at the farewell scene! There is a screen that shows a farewell message and can include names of people in each ride vehicle based on who has a MagicBand.
I'm most excited about the possibility of meet and greet characters being able to have more personalized interactions with guests. I welcome the opportunity for the characters to know that I am from Orlando, that I am an annual passholder, or my birthdate. It might sound creepy to some, but Disney (any many other large companies) have been in the habit of harvesting data about their guests for years.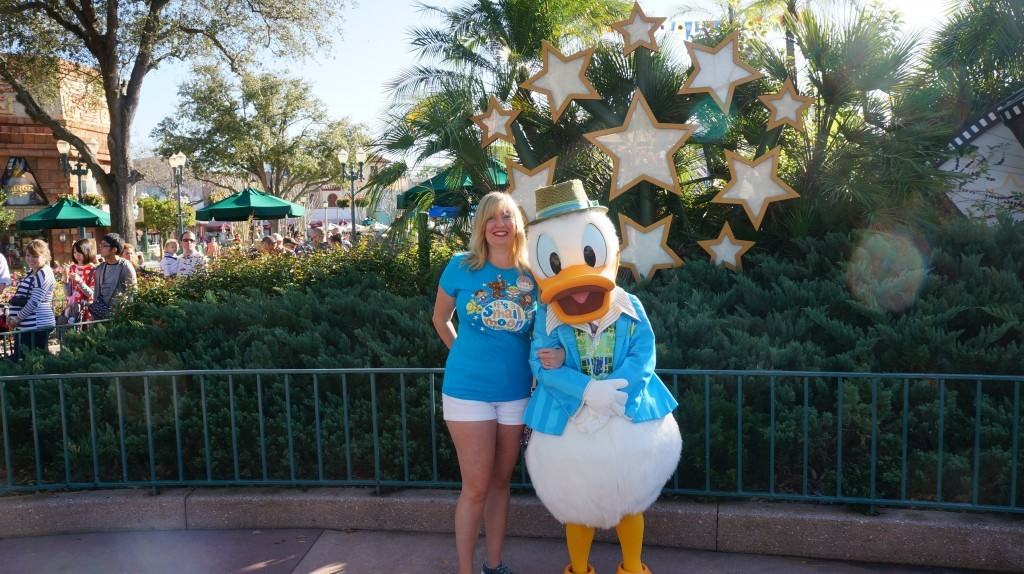 While we wait for these new changes to roll out in the coming weeks, it is important to note that just like the theme parks themselves, MyMagic+ is like a living, breathing thing. It will continue to evolve over the years. In the recent Disney shareholder meeting, CEO Bob Iger stated that as MyMagic+ evolves and is rolled out to other destinations, the MagicBand may no longer be the primary vehicle for delivering the experience. Perhaps each guest's smartphone could do the trick? It would be nice to phase out the MagicBands considering they cannot be recycled. And although the marketing materials that are shipped to your home when book a vacation are impressive and exciting, I find the amount of material to be a bit wasteful as well. If you share this concern make sure any MagicBand you already have is linked to your MyDisney Experience app and you can reuse it on your future visits.
Just when you get used to a new feature or process, you can anticipate something new coming along. Additionally, something as intricate and personal as the StoryMaker initiative, will take time to fully roll out and will evolve as Disney learns what works and what doesn't. Though it may feel like growing pains each time something new comes along, hopefully it will continue to improve the experience and make the planning and effort worth it – which is a other debate.