If you were like me as a kid, it wasn't uncommon for anyone to find you pretending to blast off in a rocket ship, venturing into the unknown depths of the universe. Whether it was via a cardboard box aptly labeled "spaceship" or solely by the power of your imagination, it was as if nothing could stand in the way of you and the astro-adventures that awaited.
Of course, adulthood hits us and reality eventually takes over as we resign ourselves to the fact that visual media and David Bowie narrations will be the closest we'll ever get to fulfilling those outer space fantasies.
Or will they?
Yes, would-be space cadets, it seems there is something still! The Imagineers at Walt Disney World Resort heard the collective cries of our inner children and gave us a resounding answer in EPCOT's Mission: Space. As one of the most popular attractions in the park, this ride brings those interstellar dreams to life.
Mission: Space – the history and science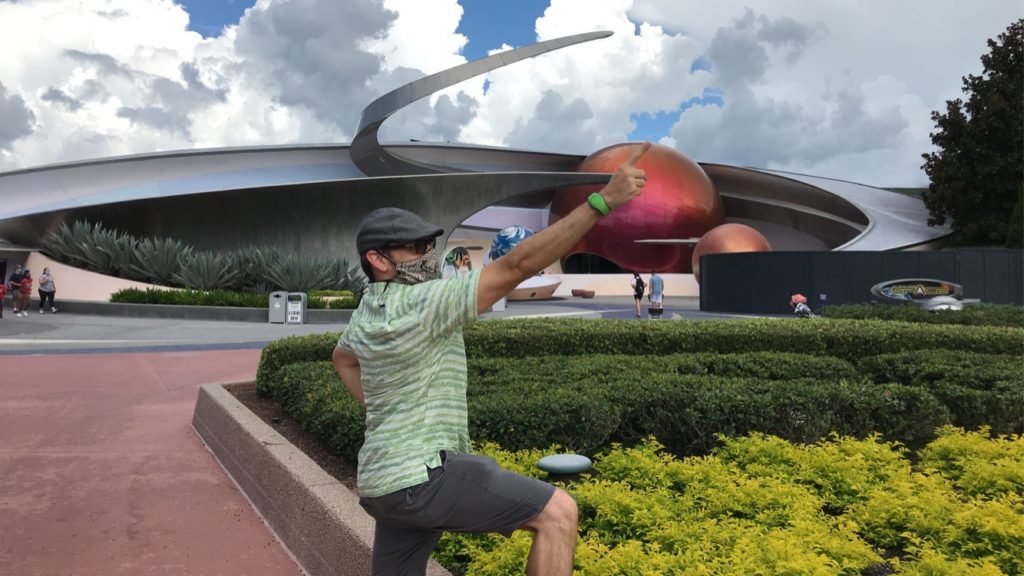 Mission: Space has been officially operating since 2003 and resides in the former location of Horizons in EPCOT's Future World. Over the years, the attraction has had its fair share of changes and, even, controversy.
Its initial concept was to simulate the training required for humanity's first trip to Mars. In order to make this a reality, the Imagineers partnered with a team of former NASA advisors, scientists, and astronauts to execute the project, which resulted in six-time NASA shuttle astronaut Story Musgraves playing a key role as the ongoing consultant during Mission's construction.
When it comes to the ride mechanics, there isn't much like Mission: Space within Disney World. By the power of scientific ingenuity, a multi-arm centrifuge spins and tilts rider capsules in order to closely simulate the G-force of an actual shuttle launch. Each one of these vehicles fits up to four guests and utilizes over-the-shoulder safety restraints. Since the imposing forces can be a bit much for some, built-in fans are incorporated, gently blowing air through the capsule's interior for a little relief during the attraction's operation, and motion sickness bags are also within arm's length, if needed.
Before going further, I feel it's only right to tell you that these ride vehicles aren't very spacious. My experience has never been terrible, by any means, but anyone with a sensitivity to small, dark, confined spaces – or with a delicate equilibrium – may want to move past this experience. I'll elaborate on what the latter part of this means momentarily; for now, let's simply acknowledge this fact and get back to the fun stuff.
Mission: Space – backstory and ride details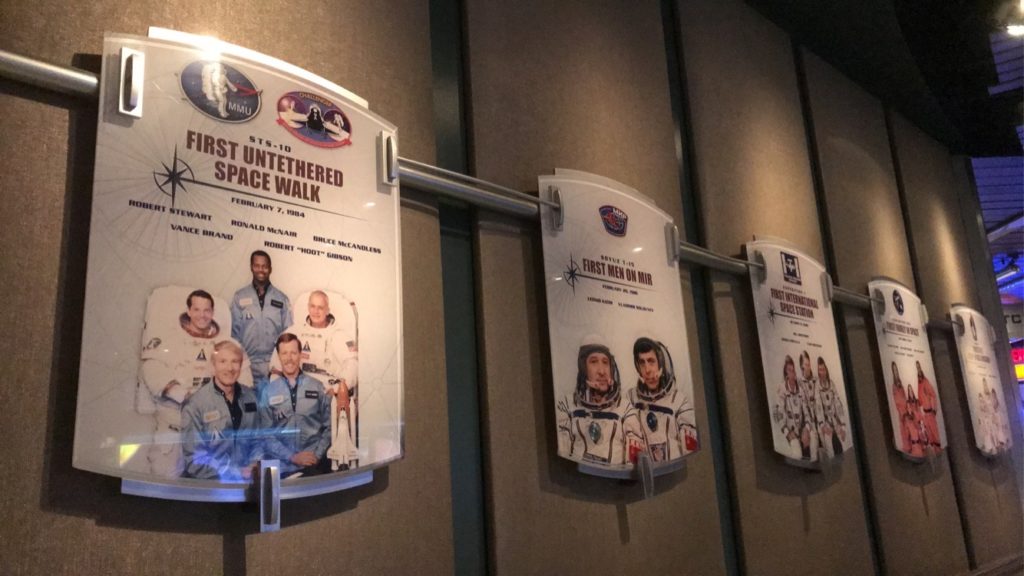 Mission: Space's theme is almost a kid's dream come true: guests assume their roles as trainees of the International Space Training Center in the year 2036. At this facility, they'll learn how to operate the state-of-the-art X-2 Deep Space Shuttle. Those absorbing the building's scenery will notice the commemorative plaques decorating the walls and providing us with the setting's fictional timeline. International flags, along with past space stations and craft, adorn the ceiling, giving some additional character to the training headquarters. Disney Imagineers have even presented guests with the schematics detailing the very ship they'll be operating!
The ride is separated into two simulation levels to choose from: the Orange Team (which is a round-trip expedition to Mars that implements a slingshot method between the Earth and its moon to reach the red planet and return home) or the Green Team (a quick trip around our globe). Orange is considered to be the more intense of the two, as it utilizes the attraction's full capabilities and presents passengers with a force of up to 2.5 Gs. Green, meanwhile, offers a similar-but-family-friendly journey, with minimal motion and no spinning.
Before embarking, a pre-flight video hosted by Gina Torres – who readers can geek out with me in recognizing as the voice of Ketsu Onyo from the Star Wars series Rebels and Forces of Destiny – is shown. (She's been the star of the [pre]show since 2017, when she replaced the equally famous Gary Sinese.) Gina explains each role cadets will take on during the training exercise: captain, pilot, navigator, and engineer. The execution of each position's responsibility resembles Millennium Falcon: Smuggler's Run over in Disney's Hollywood Studios – minus the possibility of damaging the ship, that is. But for those unfamiliar, guests get to choose their desired part to play and are then assigned a mid-ride task to follow. This equates to something simple, like pressing a lit button or moving the yoke (control stick) a certain direction when instructed to.
In terms of social distancing, cast members handle this very well by boarding riders into each capsule with their respective parties. If your grouping resembles what mine typically is, you'll likely be short a member or two. If this happens, don't fret – the attraction's automated pilot will kick in, fulfilling the role while ensuring your experience goes uninterrupted.
Mission: Space – controversy and final thoughts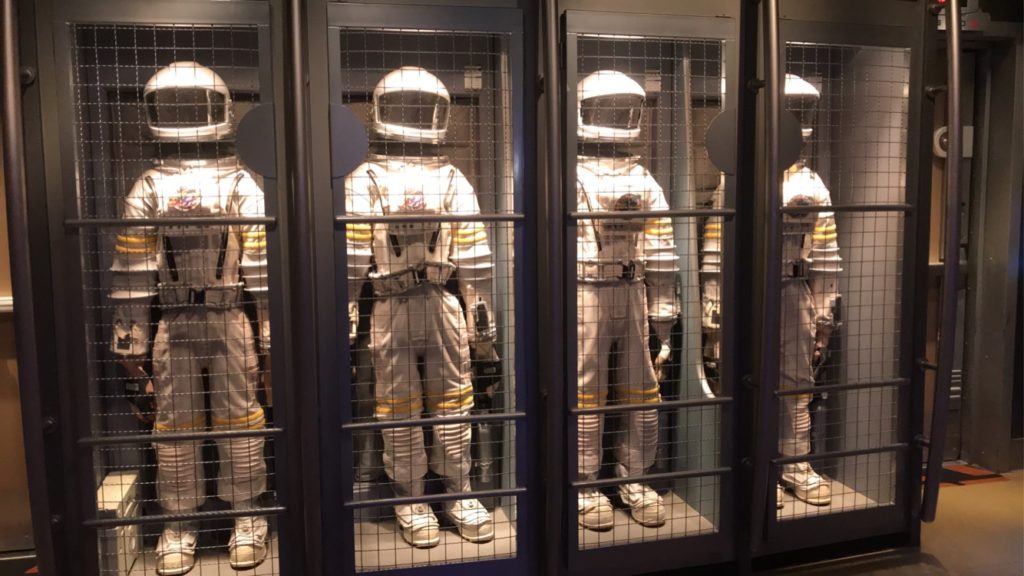 As with anything, it's important to acknowledge this ride's controversial past. Its early years had a rough start, as several guests were, at the least, hospitalized after riding Mission: Space – the most common complaints being chest pains, dizziness, and, put delicately, nausea and its associated effects. I can personally confirm this, as I witnessed these symptoms back in 2005 while chaperoning a high school trip. One of our students fell ill shortly after she rode, and we had to rush her to the hospital and notify her parents. Thankfully, she recovered, but the initial effects weren't pretty.
In most cases, guests were in their late 50s, and almost all of them recovered, with the exception of the deaths of a child and a 34-year-old, both of whom had pre-existing conditions that were, unfortunately, triggered by Mission. In any case, Disney recognized what was happening and introduced a milder option in 2006, followed by the entirely new Green Team mission in 2017. There's also a plethora of signage posted throughout the attraction, informing everyone of the possible side-effects they could encounter after they ride.
In that respect, here's my advice: Mission: Space is an exciting experience that everyone should do at least once. However, it's important to understand that the 2.5 G-force the Orange Team encounters is twice the amount that many people are used to and is also where the aforementioned side-effects come into play. If you find yourself worried, I'd suggest the Green Team as a fun and enjoyable alternative to possibly dip your toes in before diving into the more intense version.
Either way, though, you're going to have a blast.
---
Are you Team Green or Orange? Discuss it with thousands of other Disney fans in our Orlando Informer Community on Facebook.
And be sure to follow Orlando Informer on Facebook, Twitter, and Instagram for the latest news, tips, and rumors at Universal Orlando, Walt Disney World, and other Orlando attractions.