Preview this Page
Overview
Get ready for a day of relaxation and adventure at Discovery Cove! Our tips below will help you make the most out of your day, plus help you maximize your savings with discounted Discovery Cove admission through Orlando Informer.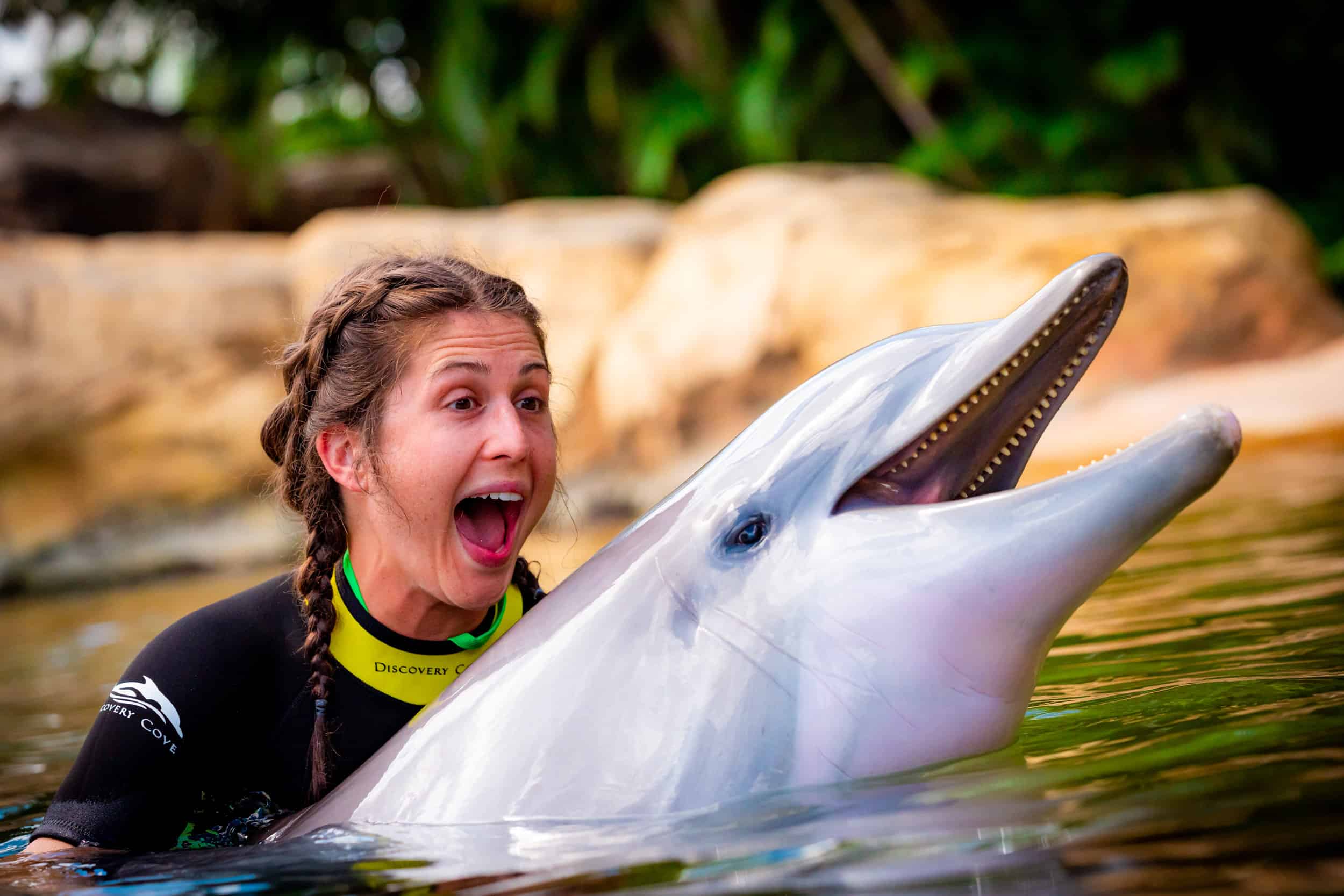 Consistently considered one of the highest-rated parks in Orlando, Discovery Cove is a hidden, tropical oasis within the hustle and bustle of the City Beautiful. It's an all-inclusive escape from reality and a rare find in our corner of the world. The park is quite easy to explore independently, with plenty of opportunities to enjoy a self-guided visit. With that in mind, allow us to give you some pointers in maximizing your day from what is easily considered a once-in-a-lifetime experience.
Arrive early
Discovery Cove is meant to be experienced at each guest's leisure. However, there should be some emphasis on getting there early. Check-in at the resort begins at 7:15 A.M. Even though Discovery Coveis certainly never crowded due to its daily capacity limit, there are perks to entering the park early. Once settled in, you can leisurely enjoy your day. Please note that for upgraded experiences like the Signature Dolphin Swim, it's best to schedule it in the morning. The reservation times for their upgrade offerings are given on a first-come, first-served basis. This means that the earlier you are, the better your return time options will be for those photos – more on that later.
Even if yours is a Day Resort Package, arriving early also has some additional benefits. Early guests will have ample time to find a locker, collect their complimentary equipment, and get changed. They'll also have an opportunity to get accustomed to the park and sort out where they'd like to begin while grabbing a bite to eat before the waterways open at 9 A.M. If readers want my lead, I always start by drifting along the Wind Away River, but there's nothing wrong with simply swaying into the day with a beverage and a choice hammock.
Know what to bring and what is provided
Included with the price of admission is a slew of entitlements. Guests are provided complimentary lockers, towels, and shower facilities, as well as vests, wetsuits, snorkels, swim masks, and floatation device rentals. During their visit, sunscreen is highly recommended for everyone as you'll be outdoors for most of the time. While it is provided, we know some guests may prefer to bring their own, so just be sure it's an animal-friendly option for the safety of the resort's residents.
Speaking of what guests need to bring, it's best to pack minimally and only take the essentials. This includes a government-issued identification such as a driver's license or passport for everyone aged 18 and older, completed waivers for any minors in the family, and a credit or debit card that can be linked to the lanyard provided by the park at check-in.
Lastly, you'll want to bring your bathing suit, along with a dry change of clothes. The latter is very important as Discovery Cove is still a water park by definition, and changing out of wet clothes will ensure your comfort as you head home. A submersible camera is also strongly suggested so you can take time to capture those cherished memories without having to worry.
Come Hungry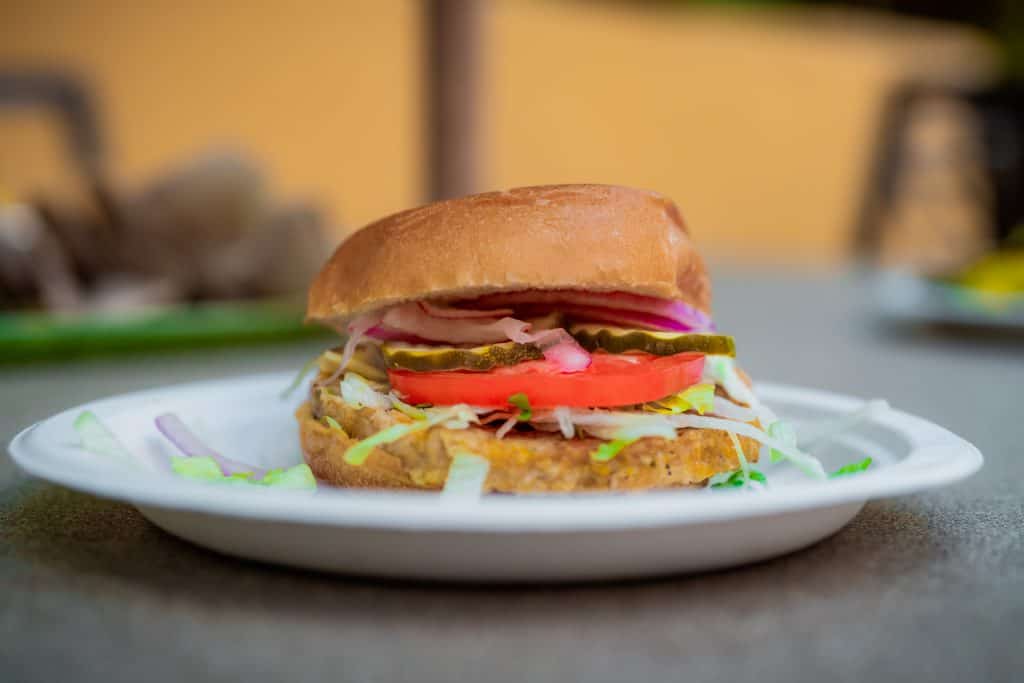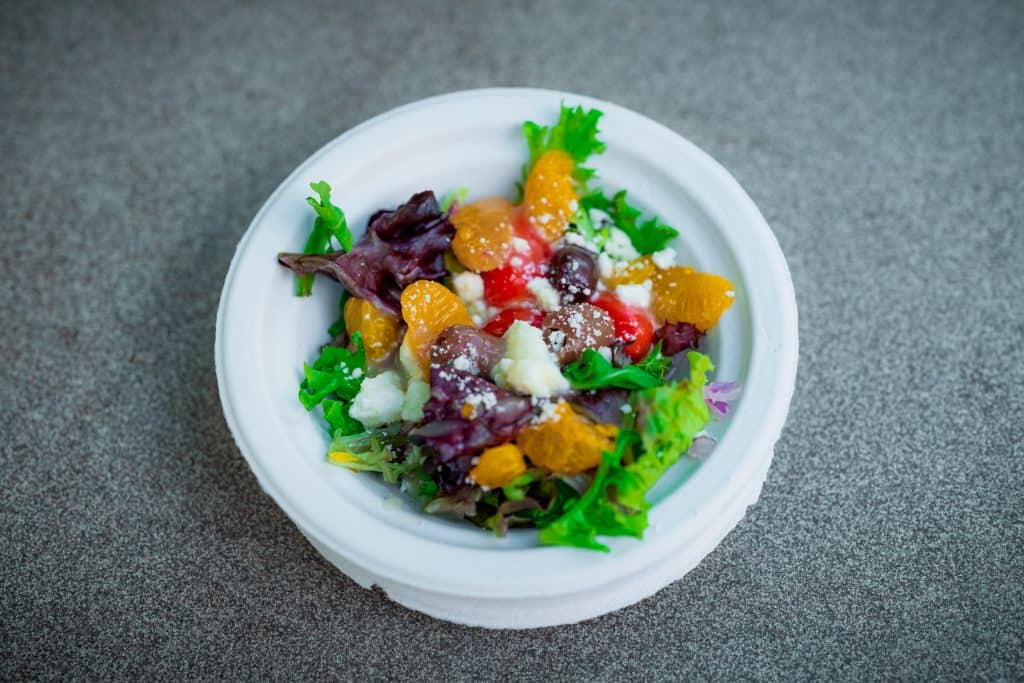 Meal budgeting is always a top priority when planning a park visit, and managing your appetite can make your overall experience even more enjoyable. Thankfully, Discovery Cove has you covered! The park's centerpiece restaurant, Laguna Grill, serves breakfast from 7:30 A.M. until 10:30 A.M. after which they'll serve lunch from 11 A.M. to 3:30 P.M.
During their operating hours, guests will be served freshly prepared foods such as eggs, bacon, and french toast sticks for breakfast. Lunch features burgers, sandwiches, and salads, along with some tasty side and dessert choices. Soft drinks, juice, beer, and wine are also available throughout the day to wash it down.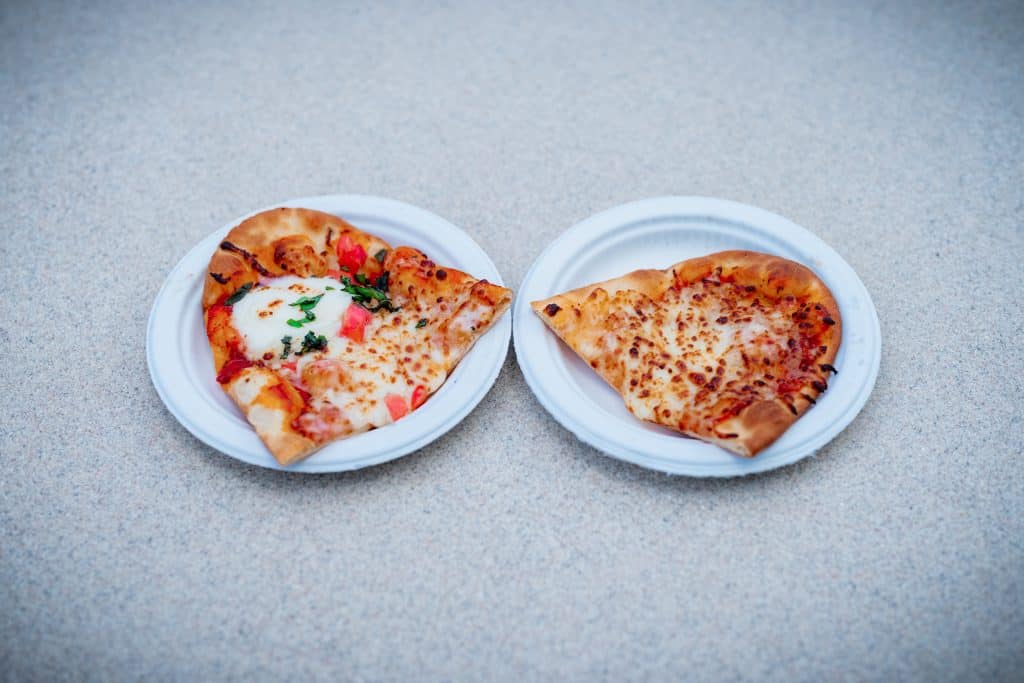 Guests also have the delicious option of Hibiscus Hideaway, which is available from 10:30 A.M. through 4:30 P.M. Enjoy a variety of flatbread pizzas and cool off with soft serve ice cream and Icees. If you are looking for something to snack on, head over to the Blue Bamboo Bar for chips, fruit, pretzels, and cookies. For the adults in your party who are over the legal drinking age, they can enjoy beer and wine included in their day at the day resort.
Personally, this entitlement never misses me. I arrive with an empty belly and make sure to take complete advantage of all they offer. I fuel up at Laguna Grill by filling my plate at least twice and snagging any snacks and beverages I desire in between. As a pro-tip here, I'd suggest arriving at the start of each meal time at the grill. Everyone is always welcome to find their own path to paradise, but it's not uncommon for the middle hours of both breakfast and lunch to be busier.
Visit the Aviary in the morning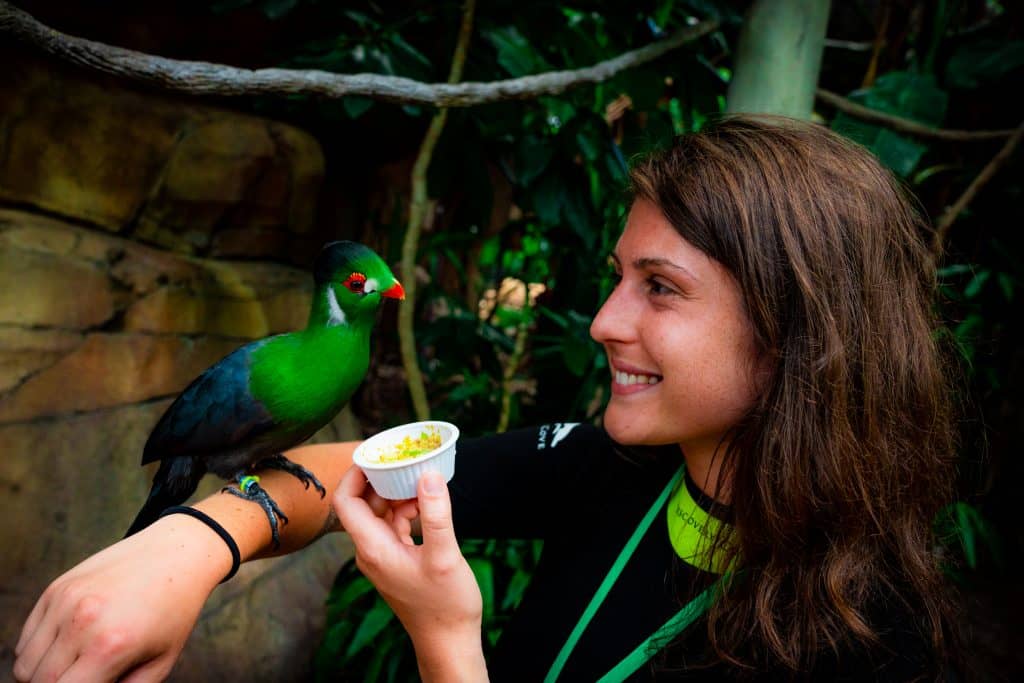 Located just past the waterfalls of Wind Away River is a hidden gem within the bliss of Discovery Cove. Explorer's Aviary is an open area where various species of our feathered friends from all over the globe fly freely. This writer can spend literal hours just propped at the aviary's bridge as I watch hundreds of vibrantly colored birds simply exist around me. I've even been lucky enough to catch some of them perched by the river's entryway as I floated past Explorer's Aviary.
Any readers wanting to maximize the opportunity for an Insta-worthy memory will want to stop in the aviary during optimum times. This means hopping over within the first two hours of Discovery Cove's operation and grabbing one of their complimentary cups of bird feed.
Float along Wind Away River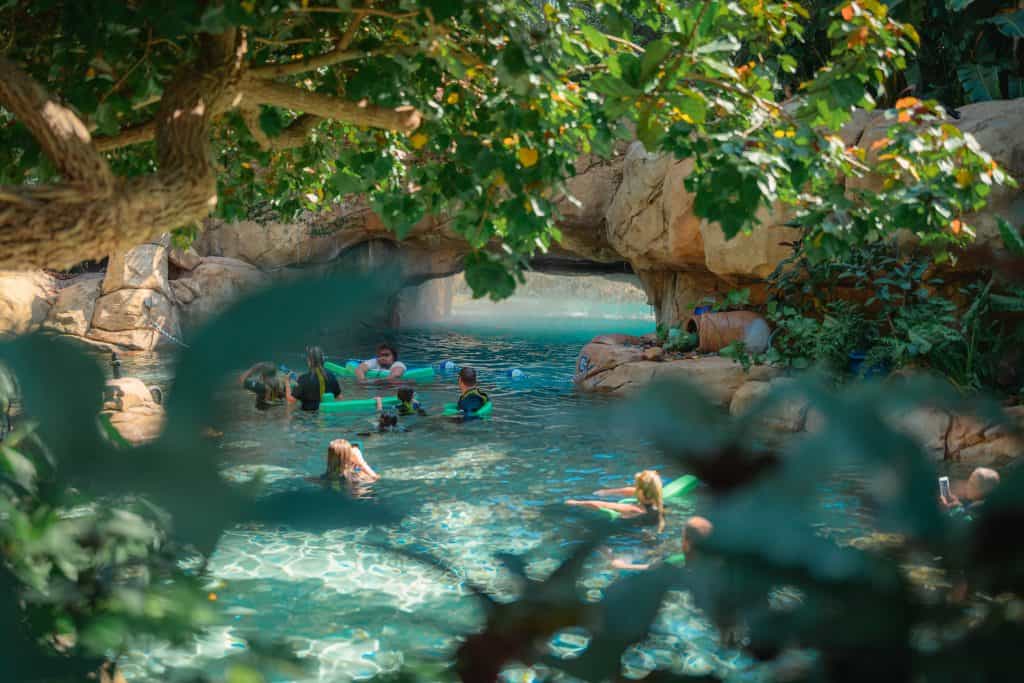 Over at Wind Away River, guests are carried along streaming currents starting from a waterfall-draped cove, which transitions into a river flowing through a tropical rainforest. Guest will pass by Explorer's Aviary and cruise by Freshwater Oasis, home to the resort's family of Asian-Clawed Otters and Marmoset Island. Each has its own enrichment times, which can vary, but are presented within the Discovery Cove app – weather permitting, of course.
While body-surfing along the paradisal stream, you'll want to remember that Wind Away River's depth shifts from time to time. Thankfully, there's always signage alerting you beforehand. When it does, you may want to dive as there are unique photo opportunities, such as ancient statues and shipwrecked cannons beneath the river's crystal clear waters. Here's a pro tip: ensure you have a waterproof camera with you to capture some incredible underwater photos!
Make time to explore The Grand Reef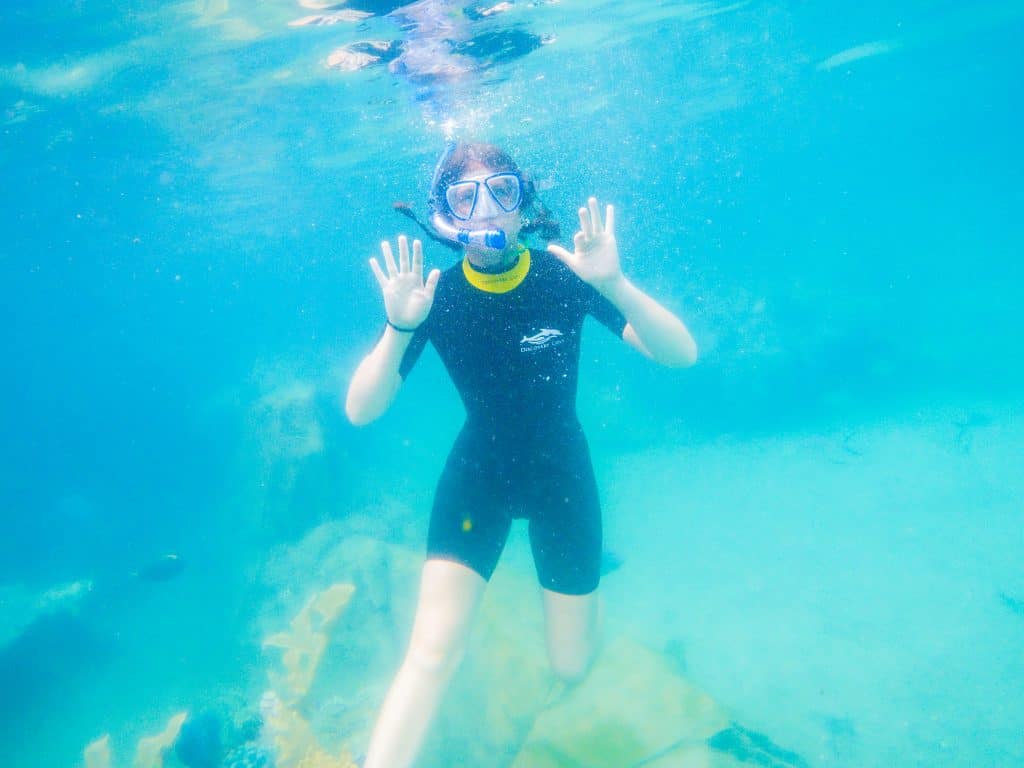 The Grand Reef is one of the best highlights of Discovery Cove. The underwater scenery and sea life here are stunning, to say the least. Upon entry, guests will find themselves in awe as they swim alongside several species of tropical fish and three types of majestic rays. Exploring the reef will reward guests with additional viewing tanks of reef sharks, balloon fish, and eels. Venturing to the Grand Reef's bridges and walkways will also grant an incredible view and an opportunity for memorable photo ops. For an added family experience, a nursery pool nearby houses the younger rays, shellfish, and even shark pups!
This will be where guests will get the most out of their submersible camera as they'll capture some of the best moments from their day. It isn't everywhere that you can swim side-by-side with a massive Southern Ray or hundreds of schools of vibrant fish! The water is kept at a constant 72 to 77 degrees throughout the year, which can be cold for some guests, and the wetsuit will help acclimate to the temperature faster.
Make note of the times for animal meet and greets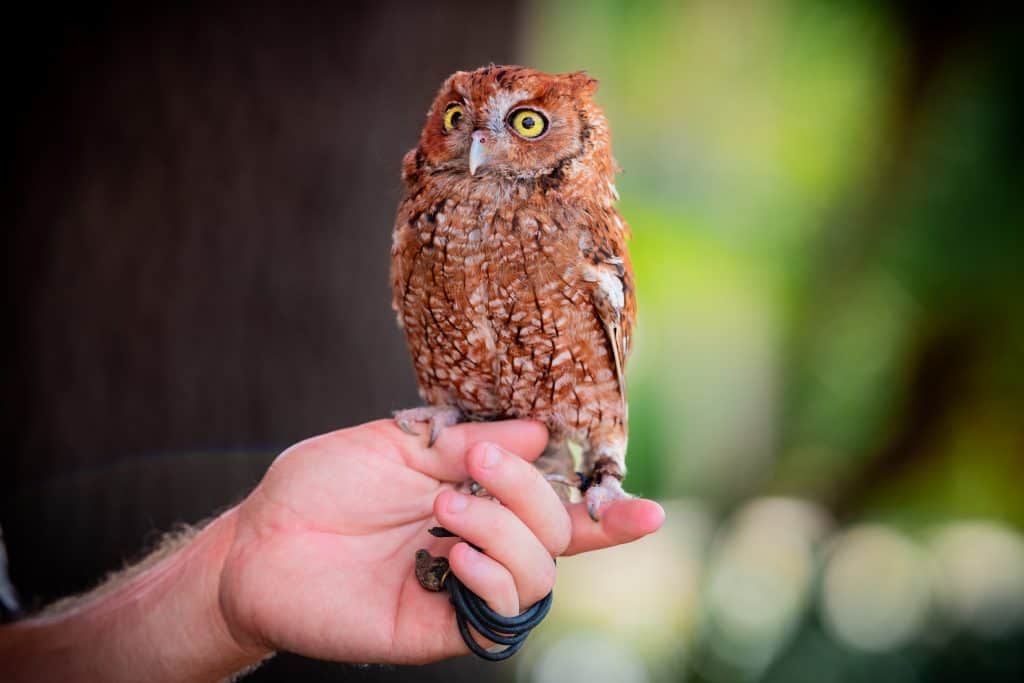 In addition to all they offer, Discovery Cove allows visitors to see and learn about exotic and endangered creatures at their Conservation Cabanas. With two locations, an Island and Reef station, the resort's experts will hold special animal encounters to educate guests about some of the park's critter residents. They range from one of the birds from the aviary to mammals like sloths. The times can vary depending on the day, but guests can find this information via the Discovery Cove app.
This is one of the best ways for families to maximize their experience at the resort. During these times, guests can interact with the starring animal and ask the experts any questions that come to mind. During one of my last visits, my wife and I met one of their resident kinkajous and learned a lot about their lives and how they're cared for.
Consider upgrades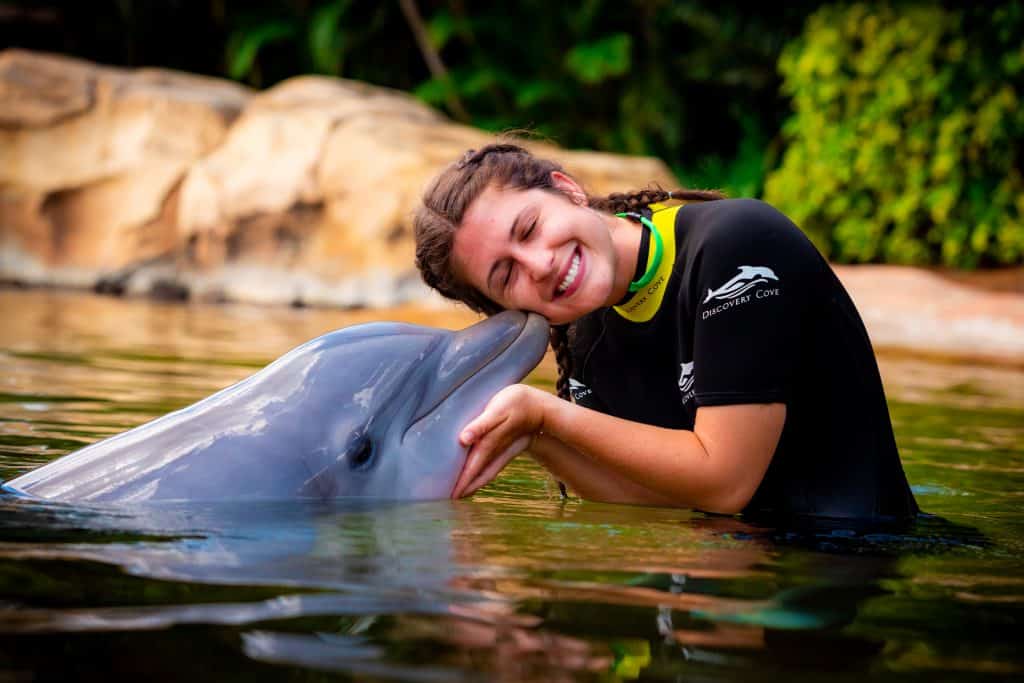 It's truly impressive to think about all the wonderful inclusions that come with your Discovery Cove admission. However, there are plenty of exciting opportunities to enhance your visit! Guests can extend the fun to the resort's sister parks like SeaWorld or Aquatica, or they can do some amazing things right there on the property.
Offers such as the Signature Dolphin Swim package give guests the rare opportunity to partake in an interactive photo session with the resort's dolphins. Anyone celebrating an occasion such as a birthday can have one of their trained dolphins swim up with a message on a celebration buoy for an additional fee.
Their Shark Swim allows the more adventurous guests to swim with several types of reef sharks and gain a better understanding of them via an informative video. The best part of this upgrade is that five percent of the proceeds benefit the Guy Harvey Ocean Foundation, which gives back to the beaches and oceans.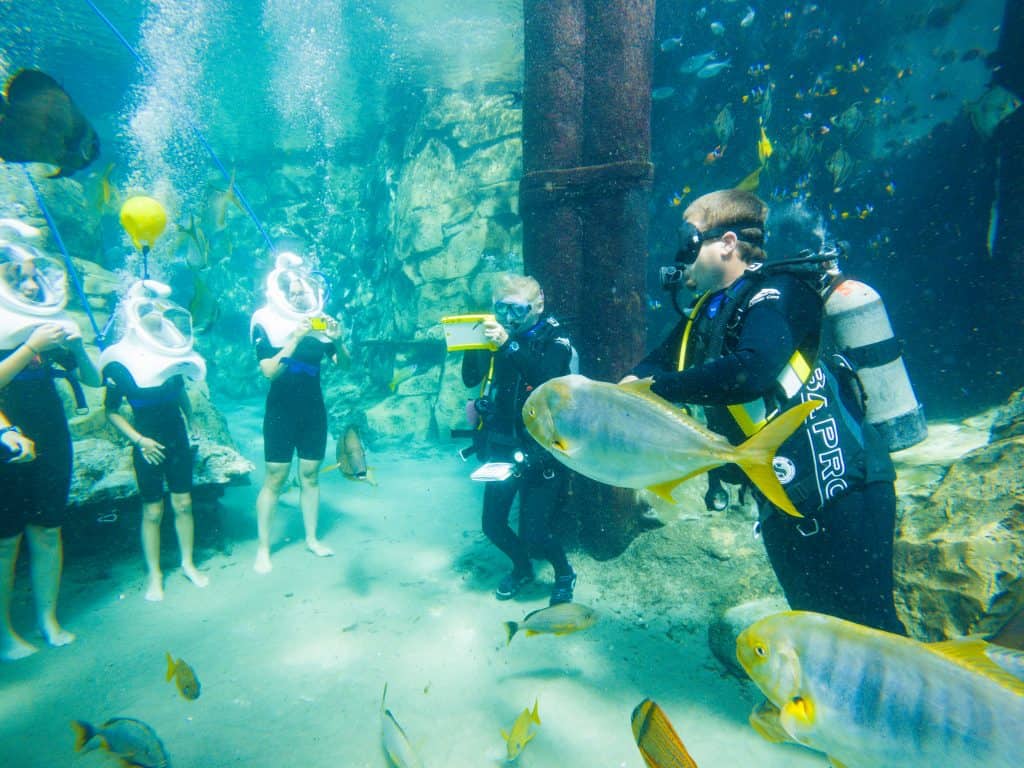 Possibly the most unique option, however, is the SeaVenture upgrade. Located in the Grand Reef, guests will go on a walking tour where they'll see and feed some of its vibrant sea life in an awe-inspiring, up-close experience.
Guests who are more low-key but still want to indulge in some of the best also have great choices. Discovery Cove's newest upgrade, The Flamingo Mingle, allows guests to take an early-morning stroll as part of the "flamboyance" of flamingos and assist with their feeding while they learn more about them. Similarly, they can also choose the Animal Trek upgrade, where they can partake in a private 30-minute tour behind the scenes to meet their birds and small mammals.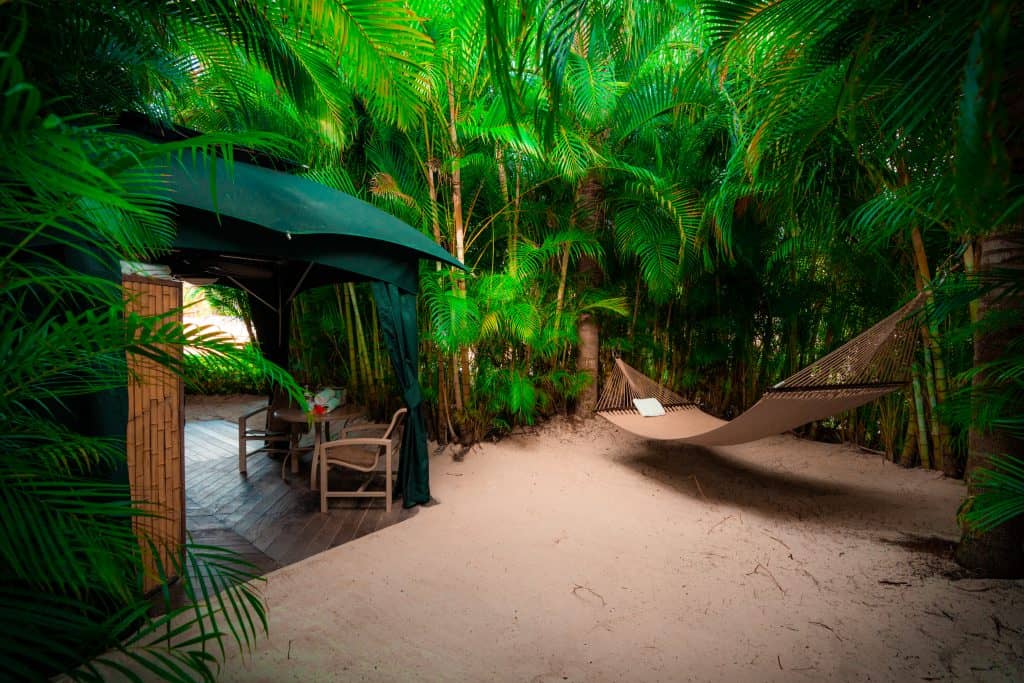 Guests can also expand their luxury offerings by renting a Day Bed or Cabana, or selecting a Premium Drink Package, which offers a full selection of signature, mixed and frozen cocktails.
Each of these ways is an incredible option. Wherever you land in the matter of maximizing your time, it's sure to be the best day ever when you attend Discovery Cove.
---
Not sure which experience is right for your family? Share your voice with others on our SeaWorld Community on Facebook and get your tickets here.
Be sure to follow Orlando Informer on Facebook, Twitter, and Instagram for the latest news and tips at Universal Orlando, Walt Disney World, and other Orlando destinations.