It may appear that Marvel Super Hero Island is isolated from all the rest of Marvel Entertainment – and its parent company, Disney – meaning that whatever happens in the constantly-being-revamped comic books and the ever-more-sprawling Marvel Cinematic Universe have absolutely no bearing on Universal's theme park land.
To a very large extent, this is true. Though NBCUniversal's contract with Marvel is literally permanent (as long as the company continues to meet its obligations, that is), its rights are only for the comic or cartoon versions of the characters. It doesn't matter how rich Robert Downey, Jr. may get from playing Iron Man in the Avengers films or the fact that Marvel Studios and Sony are now playing nicely and sharing the character of Spider-Man – those actors' likenesses or those movies' tones won't be directly reflected in Super Hero Island.
Then again, the solvency of the Marvel brand is of the utmost importance to Universal and its Florida resort (the only theme park in the world to have a dedicated Marvel land – until Hong Kong Disneyland finishes overhauling its Tomorrowland area within the next six years, that is). The more popular the teeming collection of movies, television shows, and various ancillary tie-ins is, the more of a draw that The Amazing Adventures of Spider-Man and The Incredible Hulk Coaster will be – and the more likely Universal is to hold on to the theme park rights, and the longer that Disney will have to do with mining the property in every other one of its locations around the globe.
But just as the Marvel Cinematic Universe seems to have reached its most popular stride – this year's lineup of three films looks likely to reach $1 billion apiece, the TV front will deliver the Avengers-esque Defenders miniseries on Netflix, and next year's Avengers: Infinity War might end up having the biggest cast in Hollywood history – there just might be some cracks starting to form in the meta-franchise's mightily impressive façade. If the superhero love affair comes to a sudden halt, as all fads must eventually do, then the fallout will absolutely reach Universal Orlando – and beyond.
Let's take a look at what's been going down just this past week.
Iron Fist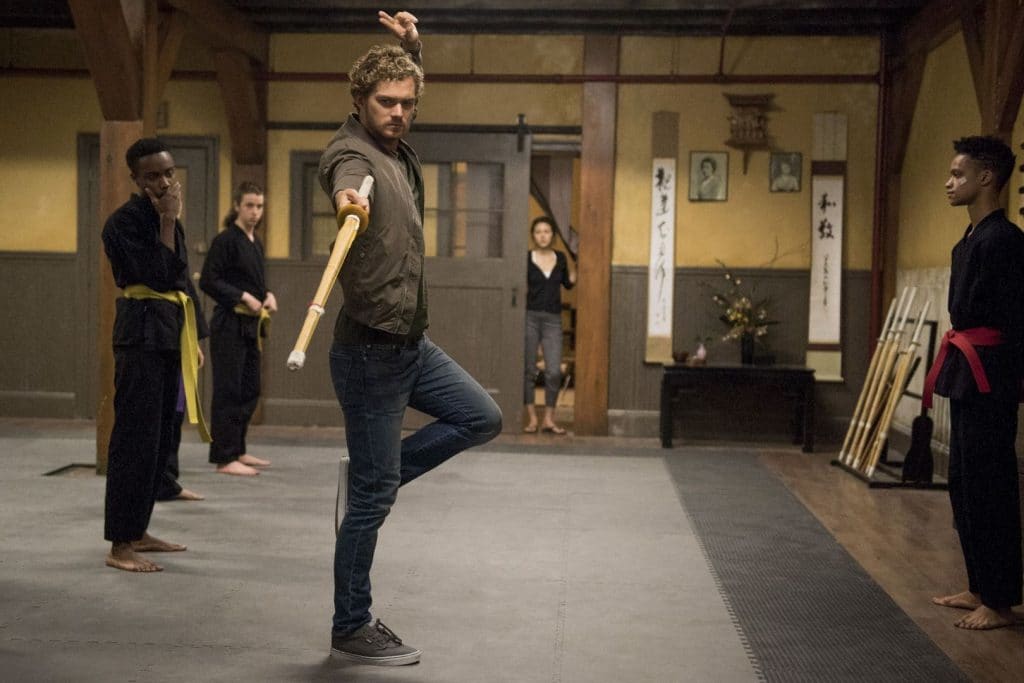 The slate of Marvel programming on Netflix has been absolutely golden, offering some of the very best comic book adaptations to be found anywhere – until now.
Iron Fist, the fourth series to debut on the streaming platform (and the last before the four heroes of Daredevil, Jessica Jones, Luke Cage, and Iron Fist team up for The Defenders this summer), has received universally bad reviews – a first for the House of Ideas on the small screen. Currently, the show has an absolutely dismal score of 36% on Metacritic, which is only compounded by the fact that there have been no positive reviews thus far (just mixed or outright negative ones). The only hope at this point for Netflix fans is that the back half of the season manages to turn the narrative ship around to land in safe waters (since Iron Fist debuted just today, critics have only managed to see the first six installments as part of their advance screeners).
But just as the low quality of either Thor or Captain America: The First Avenger did nothing to affect the composition or, indeed, the impact of The Avengers, there is very little doubt that a weak – or outright bad – season will hurt what is still on track to be the television event of the year. The Defenders is still in good standing – even if Iron Fist may well end up being the first Netflix Marvel series to not get picked up for a second season.
Spider-Man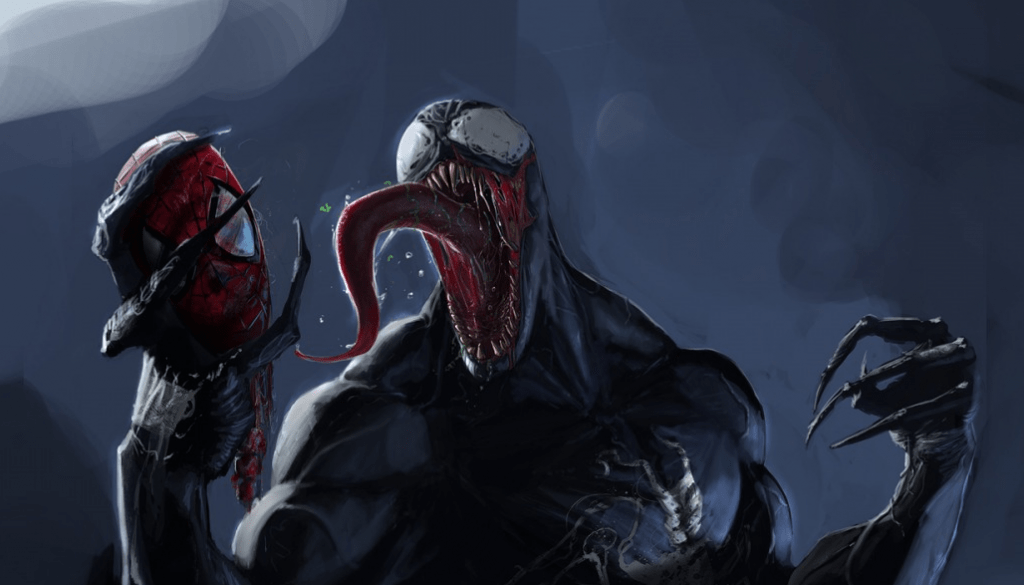 After two attempts at crafting a long-running big-screen franchise over the past 15 years, Sony was forced to call it a day and bring its Spider-Man property back home to Marvel; now, the two companies share the cinematic rights to the character, with Sony retaining creative and financial control and Marvel Studios being hired to supervise the movies' conceptualization and execution.
So far, it's been working exceedingly well. The new Web Head got his first official mention in 2015's Ant-Man before making his debut in last year's Captain America: Civil War. This July, his first solo outing in the MCU, Spider-Man: Homecoming, will hit theaters, and it'll be followed up by an appearance in 2018's The Avengers: Infinity War and a sequel, tentatively titled Homecoming 2, in 2019.
But Sony, apparently, can't leave well enough alone. Before being forced to cancel its second series of films, called The Amazing Spider-Man, the studio had sketched out far-reaching plans to create a mini-cinematic universe revolving only around the Wall Crawler and all his various allies and villains (kinda like what Fox has managed to do with X-Men); the lead spinoff here would have been Sinister Six, but the main draw would've been a Venom solo flick. As Spidey's most famous antagonist, and as a character who has managed to become something of an anti-hero and headline his own monthly comic series, there is much potential for a whole franchise focused exclusively on him – something which Sony just can't seem to resist, as it's still apparently moving forward with its plans for the big baddie.
Just yesterday, it was announced that Venom will bow on October 5, 2018 (the release date once held by DC's Aquaman, though word also recently arrived that the movie would be getting a delay – yes, again – to December of next year). Though there was no word on whether it would also be part of the MCU, just as Homecoming is, all signs seem to point to Venom not doing so – which means that, should Sony try to have two different Spider-Man realities be released simultaneously, it can confuse the audience and dilute Marvel Studios's offerings.
Captain America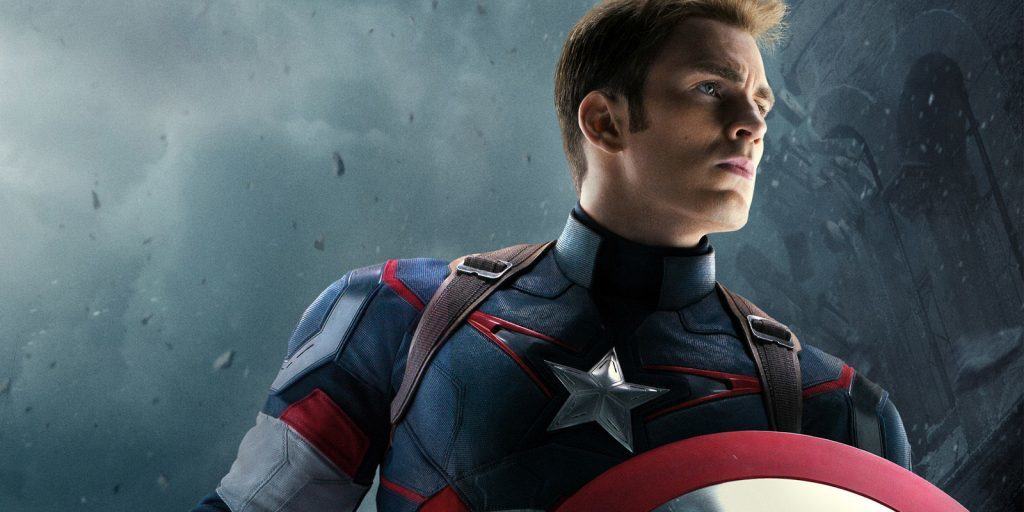 One of the biggest unknowns hanging over the Marvel Cinematic Universe as it headed into its current third phase (which is the meta-franchise's version of seasons) was whether or not the various original actors would extend their contracts in order to continue playing their superhero counterparts for the next several years to come. Downey, Jr. has already done so three times, adding on not only additional Avengers installments, but also Captain America: Civil War and Spider-Man: Homecoming, and Scarlett Johansson (Black Widow) and Samuel L. Jackson (Nick Fury) have since followed suit.
The biggest remaining actor to be up in the air is Chris Evans, who plays Captain Steve Rogers; after initially saying for years that he couldn't wait for his six-film contract to expire (which will be in Infinity War, for all those playing along at home), he more recently has swung back around the other way, talking about how he'd be willing to play Captain America for as long as Marvel and Disney would have him (which is what a string of underperforming non-Marvel movies will do to a star, we suppose).
But this week has also seen a surprise twist in Evans's potential future with the MCU: an Esquire profile on the 35-year-old actor seems to indicate that he won't be signing on the dotted line once the latest round of Avengers flicks hit screens. While it's by no means the end of the (shared cinematic) world should Rogers give up the ghost – he could always pass on the shield to either the Winter Soldier or Falcon, both of whom have been the Star-Spangled Avenger in the comics and both of whom are currently big-name players in the films – it would definitely mark the end of an era and push the entire shared universe unto less-certain ground. This is doubly true if Downey and Chris Hemsworth (Thor) also decide to finally throw in the towel come 2019.
Hither, Universal?
It's no secret that Marvel Super Hero Island is a tad on the dated side, with its '90s animated music and larger-than-life cut-out characters dominating the four-color landscape. Universal is only able – or willing, or both – to correct this partway, however, updating the look and feel of its Spider-Man and Hulk attractions while leaving their facades mostly intact… and completely ignoring the amusement-park-esque rides that are Dr. Doom's Fearfall and Storm Force Accelatron.
Contractual restrictions, of course, rear their ugly head here, but that doesn't prevent the company from tearing down the land's two lesser stops and replacing them with newer, state-of-the-art attractions – in fact, rumors of an Avengers dark ride, possibly based off of the iconic Harry Potter and the Escape from Gringotts profile, have been quietly making their way through the online themed community for years now. Just how lucrative such a development would ultimately be is certainly up in the air (case in point: at the most recent Fan Expo Canada up in Toronto, an artist explained he was only selling artwork of the MCU versions of the comic book characters because that was the only art that would sell), but it would absolutely be a major win for themed enthusiasts all over the world. It would also present an avenue for Universal and Disney to go directly head-to-head, as the latter has just this year started to open its own dedicated rides based off of Marvel Comics properties.
But if the once-undefeated Netflix corner of the MCU starts to show signs of cracking, and if the newly-integrated Spider-Man has his value undermined by a glut of non-cannon rip-offs, and if the original Avengers cast starts to peel off, then whatever slight incentives Universal Creative sees in overhauling and upgrading Marvel Super Hero Island will evaporate faster than Hulk can scream "smash!"
Universal fans better hope that Marvel Studios's worst week in a long time is just a fluke and not at all a harbinger of things to come.
–
For the latest news, tips, and rumors at Universal Orlando, Walt Disney World, and other Orlando attractions, be sure to follow Orlando Informer on Facebook, Twitter, and Instagram.