When someone mentions Orlando, the first things to come to mind are our world-class theme parks and wonderfully warm climate, but there's so much more to our city – there's an entire sub-sect of art and culture within our town that would require several other articles to get into.
A great representation of this that's outside of the typical go-to's is Madame Tussauds Wax Museum. Located at Icon Park on International Drive, it's nestled in a hub of smaller attractions, shops, and restaurants, which makes it a perfect stop for anyone enjoying an easy night about town.
But what makes the world's number-one wax museum brand worth your time? Don't worry – I was wondering, too. To answer that, I did some digging and popped in for a visit.
The art and fame of Madame Tussaud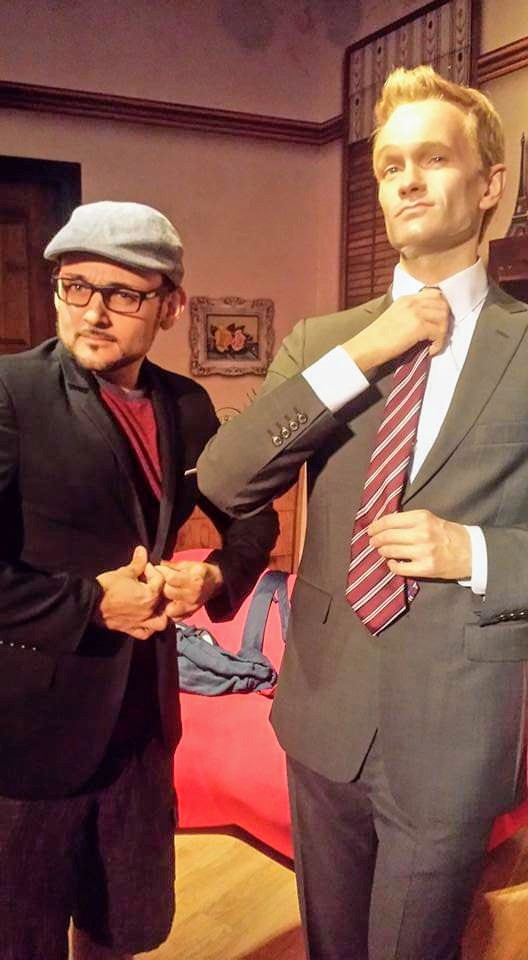 There's a rich history behind Madame Tussaud and the wax museum that you're more than welcome to dive into. I'll keep it light and relevant by saying the museum in its current conception has been built around a reputation that precedes it by hundreds of years. Put simply, Madame Marie Tussaud started learning the art of wax sculpting at a very young age. After she created her first sculpture of Voltaire in her teens, her skill greatly developed and her fame soared throughout history.
The brand's actual ownership has changed over time (hence the absence of an apostrophe in the name – a decision by Merlin Entertainments, who now operates the property). Today, you can find several locations internationally that house hundreds of incredibly life-like wax sculptures of celebrities and dignitaries alike, and each is genuine to the area it caters to and entertains.  
Even at a glance, anyone can see the intricacy of the art behind the wax statues. Each figure takes approximately three to four months to make, involves various measurements taken of the subject (over 100 when he or she can come in for a sitting), and utilizes a team of 20 highly-skilled artists to execute. To further emphasize the painstaking detail, the artists will learn about the subject's public perception through in-depth research – this may concern things like their stance, facial expressions, and general demeanor, as well as their fashion sense. They then construct the figure down to the finest detail, at times making exact replicas of their teeth and eyes. Artists will even go so far as to either insert each strand of hair directly into the figure by hand or construct a hairpiece if it provides a better depiction of the person it's based on. Some figures are even adorned with clothes and props provided by the subjects themselves.
Save the world and take a selfie!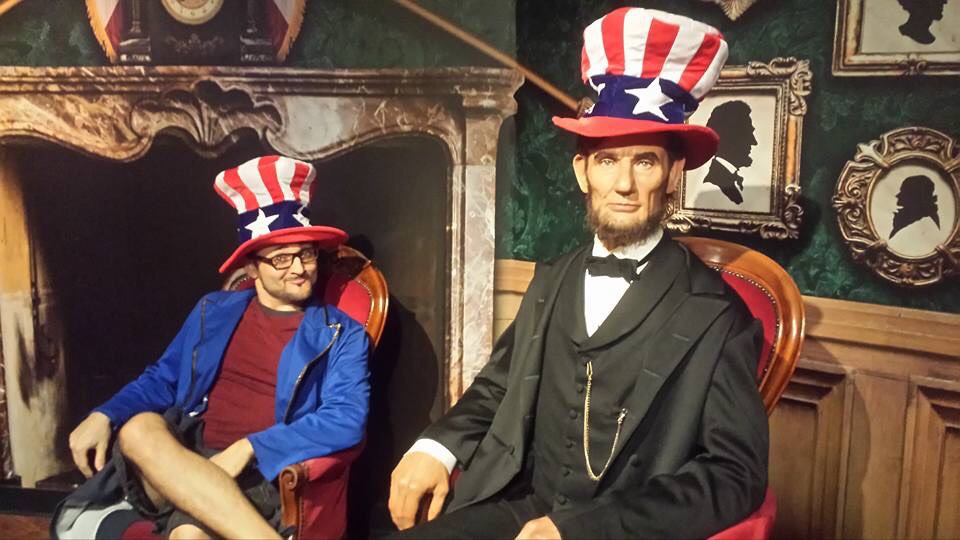 Each location reflects the historical figures, celebrities, style, and energy specific to the region it resides in, and each is separated into different sections that depict historical figures and leaders as well as pop culture, music, cinematic, television, and sports icons. The Orlando location even houses legends specific to Florida, such as Mr. 305 himself – Pitbull. Guests are welcome to touch and take pictures and interact with each figure. Perhaps you want to take a photo with Dr. Martin Luther King, Jr. after a heartfelt speech or snap a shot of you attempting to block a seven-foot-one Shaquille O'Neill from dunking the winning score. You could follow my lead and spar with Po from Kung Fu Panda or heed the call to save the world with the Justice League! Madame Tussauds encourages you to have fun with each of the figures and provides the props to help.
Speaking of the Justice League – this writer found that portion particularly neat, as it involves a little more interactivity. Justice League: A Call for Heroes is based on the DC Extended Universe version of the characters (that is to say, the slate of interconnected films that starts with Man of Steel and ends, most recently, with Shazam) and follows a storyline involving yet another nefarious scheme by Lex Luthor, with missions to thwart him that are specific to each member of the League. Guests can help Wonder Woman create a blast from her bracelets that's powerful enough to take out Lex's transmitter and rush to the aide of Superman as he rescues a crashing helicopter. The special effects of the experience make it feel straight out of a comic book, and it's empowering to be able to stand courageously alongside each legend. I mean, who could honestly say they'd deny the opportunity to summon Batman with the iconic Bat Signal?
Just prior to the publication of this article, Aquaman, Flash, and Cyborg were added to the exhibit. While I haven't gotten the opportunity to check them out yet, I have watched the videos featuring them, and my inner fanboy cannot wait to return.
At what cost?
Now that we've spoken about what it is, let's address the price of admission and where your value may lie thereafter. While you're welcomed to take your time, the tour of Madame Tussauds is a self-guided experience that averages about 60 to 90 minutes – not bad, considering the cost is just under $26 (not including tax). Since this is in the same complex as The Wheel and Sea Life Orlando Aquarium, you could easily make a day of all three attractions, and I'd highly recommend doing so. General admission is the same for each one individually, and they offer combinations at very reasonable prices.
The museum also offers a couple of packages for those who want to add something extra to their experience. If I had to choose for you, I'd suggest creating a wax hand mold. At $15 per individual, this allows you to customize a mold of your very own hand in various colors and patterns that you can take home as a nifty souvenir. There is also a photo package, but given that the establishment welcomes the selfie life and most guests own a smartphone or their own camera, I wouldn't advise considering it.
Even if you decided against either of these, you could, in my humble opinion, make a memorable, star-studded experience just from a day walking around Madame Tussauds.
–
Need even more recommendations for your upcoming Central Florida vacation? Discuss it with 80,000+ vacation-planners and enthusiasts in our OI Community Facebook group.
And also follow Orlando Informer on Facebook, Twitter, and Instagram for the latest news and tips at Universal Orlando, Walt Disney World, and other Orlando experiences.