Amidst the hustle and bustle that is the summer opening of Universal Studios Florida's Diagon Alley, it's easy to forget that an author with vibrant words and vivid imagery created this vast new world over 15 years ago.
After visiting Diagon Alley for the first time, I was inspired to pick up my personal copy of J.K. Rowling's introductory installment of the seven-book Potter series, Harry Potter and the Sorcerer's Stone (also known to many readers as Harry Potter and the Philosopher's Stone [explanation]). As I began rereading the initial words that magically captivated us all, I wondered how her original text had been translated into the world we know today. Which quotes and descriptions did the Universal Creative team really take to heart when designing Diagon Alley and bringing it to life?
Book in hand, I visited Diagon Alley again and peered through each window to match words with carefully crafted tableaus. We all know that Diagon Alley was – as many things are – an act of passion for Universal Creative; this isn't just a job for them, but a true right in giving life to another artist's imagination. Exploring Diagon Alley in this way was really enlightening as I took note of things I had previously missed.
And now I'm going to share this insight with you.
What is following are quotes from Sorcerer's Stone, followed by pictures from Universal Studios Florida, creating an insider's tour through the greatest theme park land ever devised. Please note that all the text below this point is comprised of excerpts from the book.
Harry Potter and the Sorcerer's Stone
They passed book shops and music stores, hamburger restaurants and cinemas, but nowhere that looked as if it could sell you a magic wand. This was just an ordinary street full of ordinary people.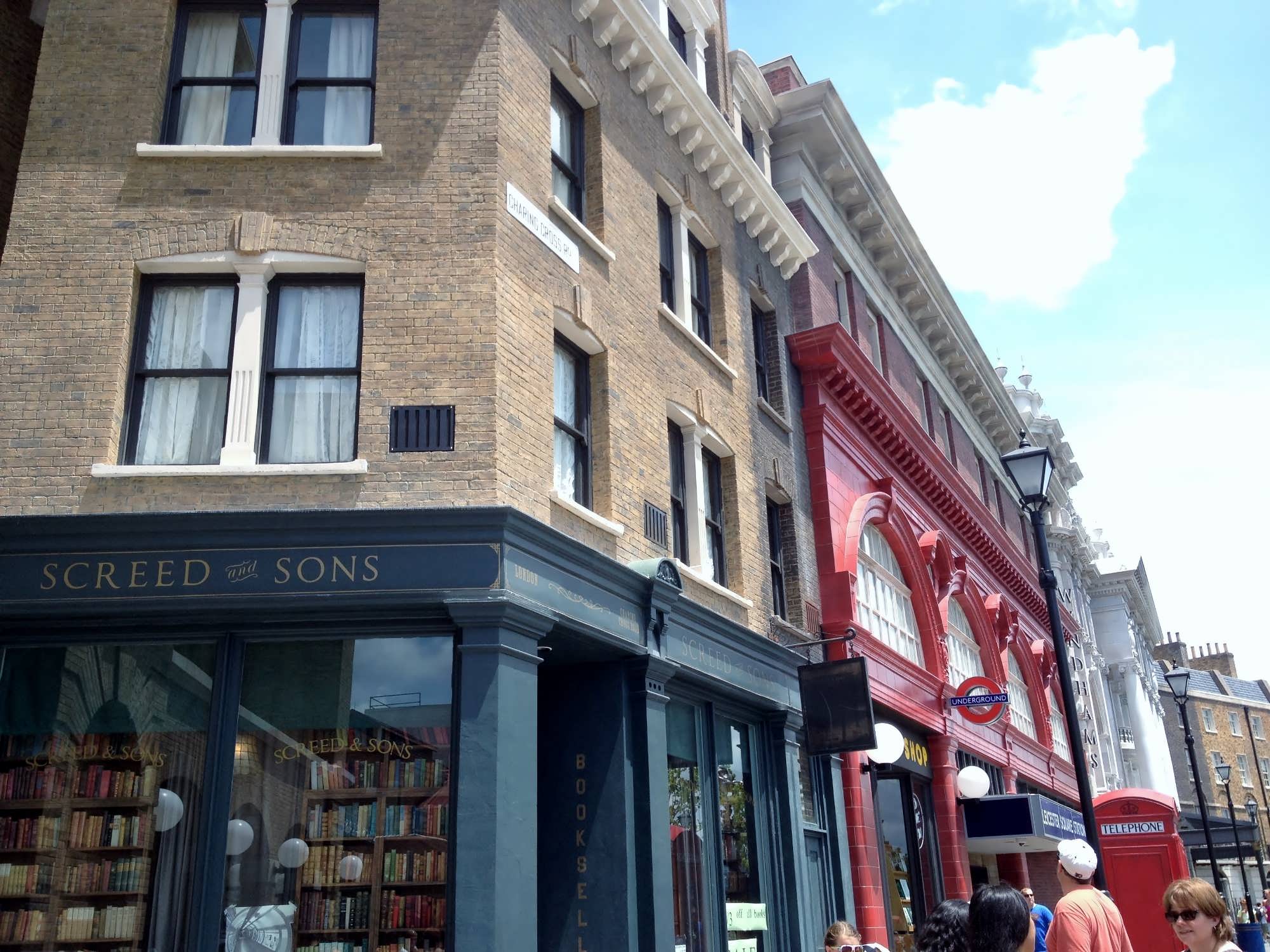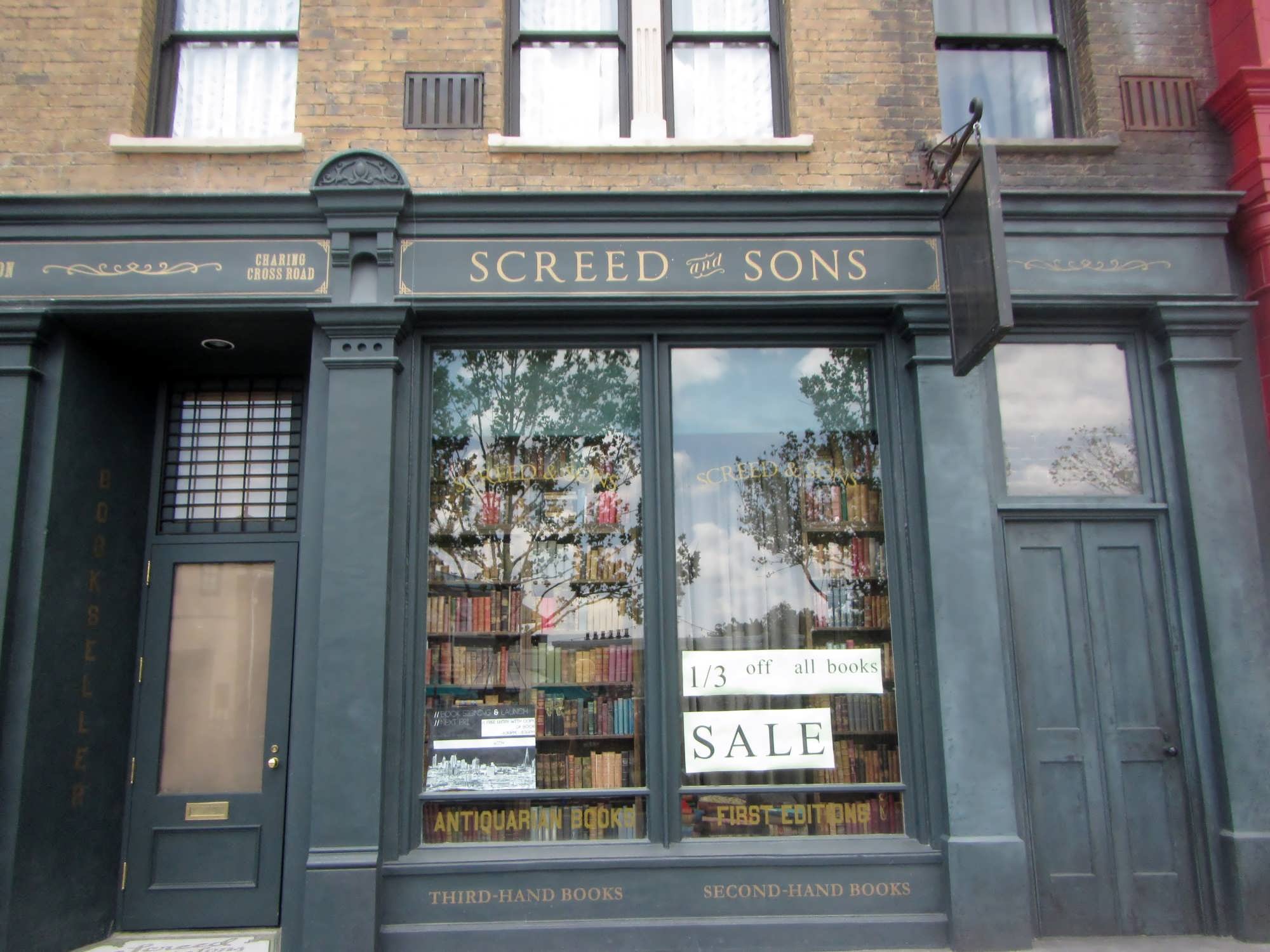 "This is it," said Hagrid, coming to a halt, "the Leaky Cauldron. It's a famous place."
It was a tiny, grubby-looking pub. If Hagrid hadn't pointed it out, Harry wouldn't have noticed it was there.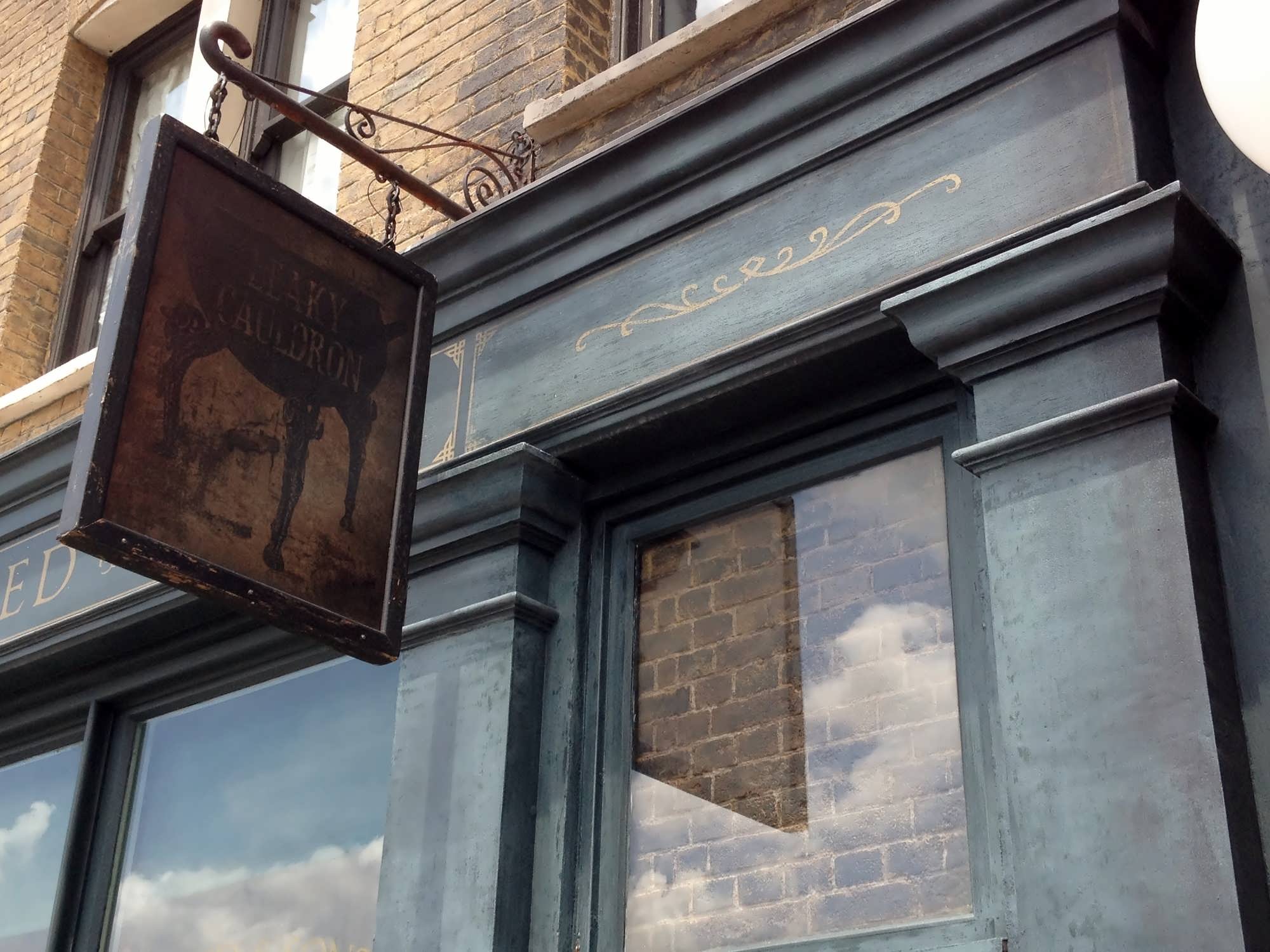 For a famous place, it was very dark and shabby.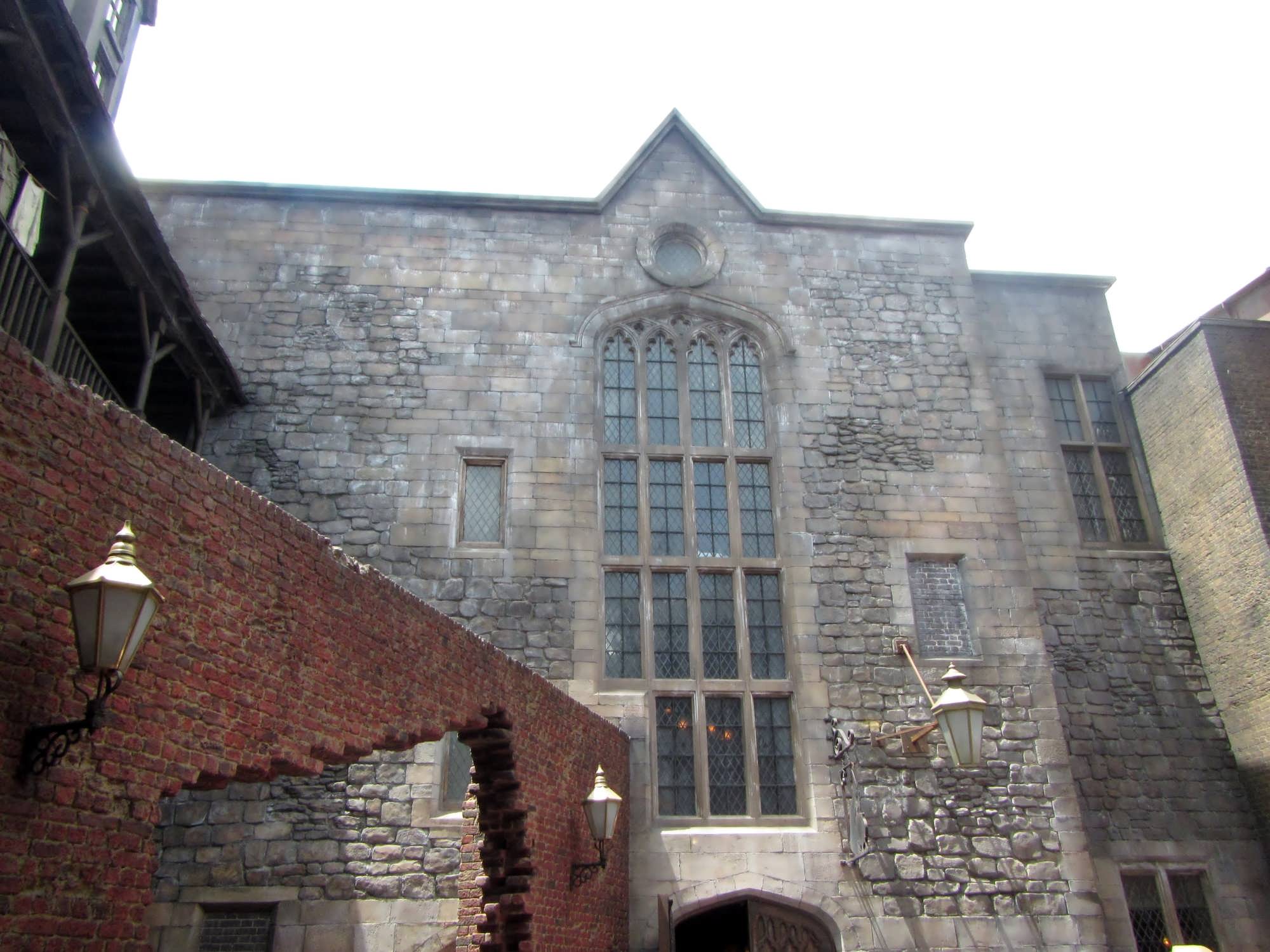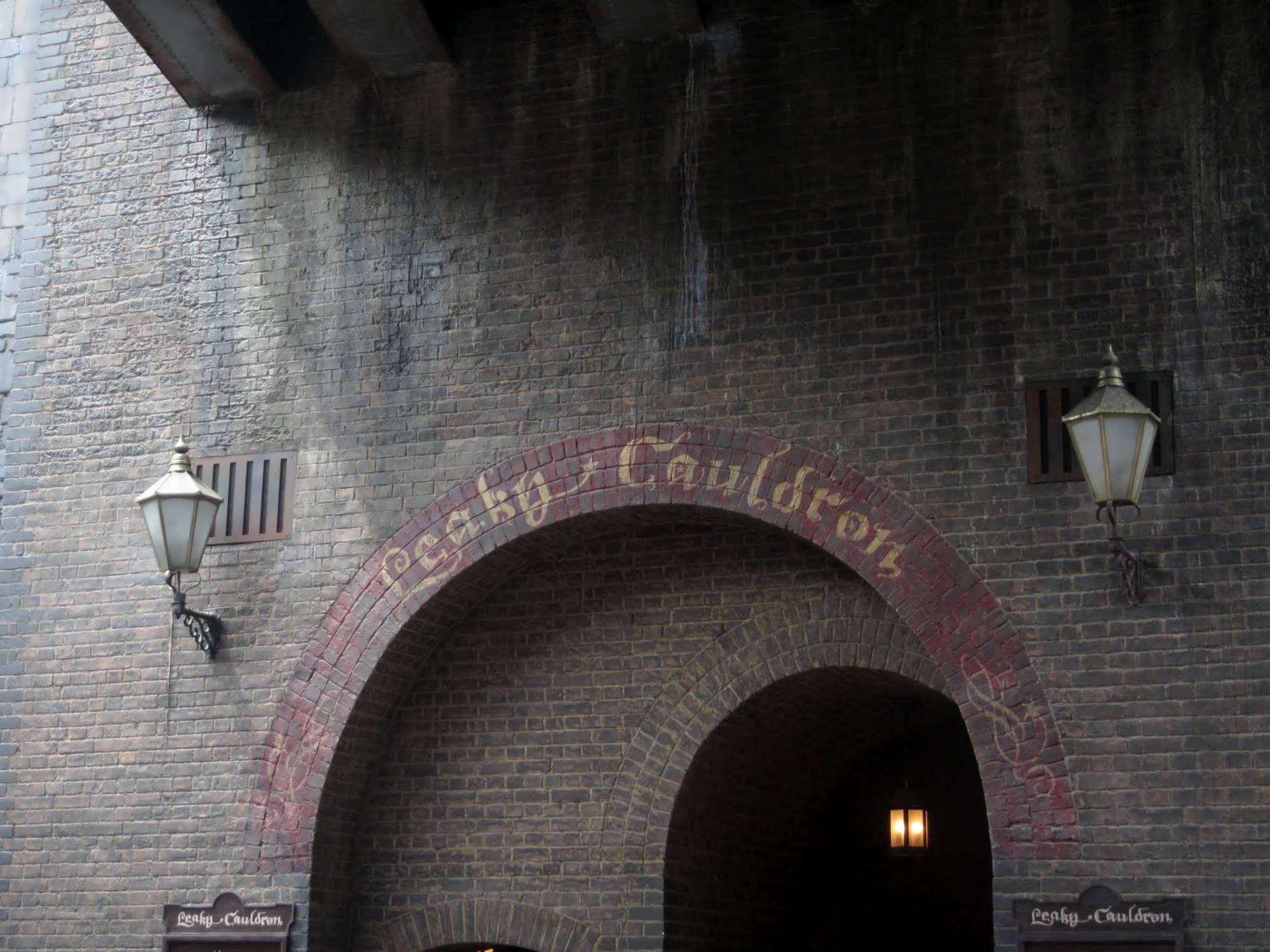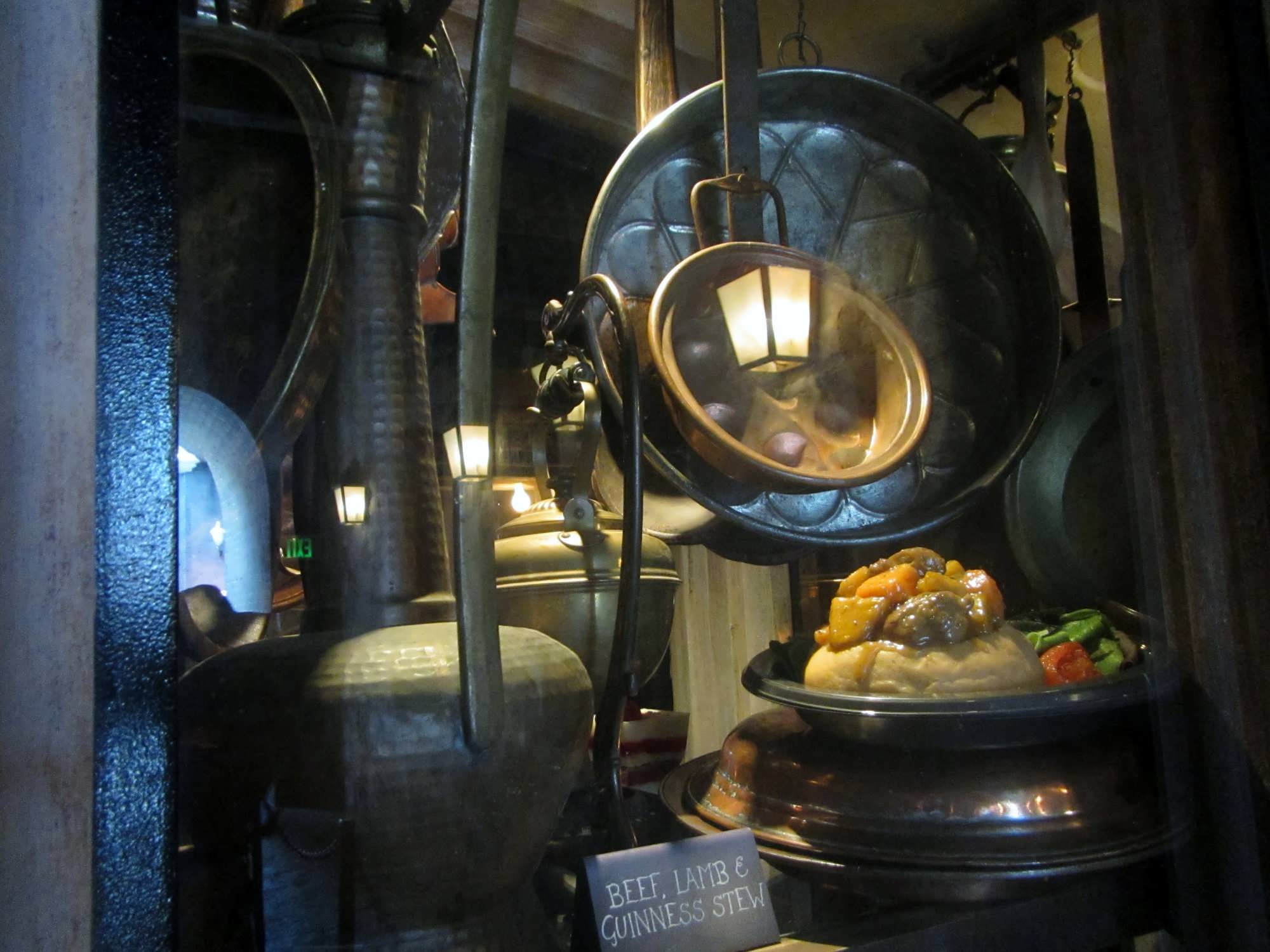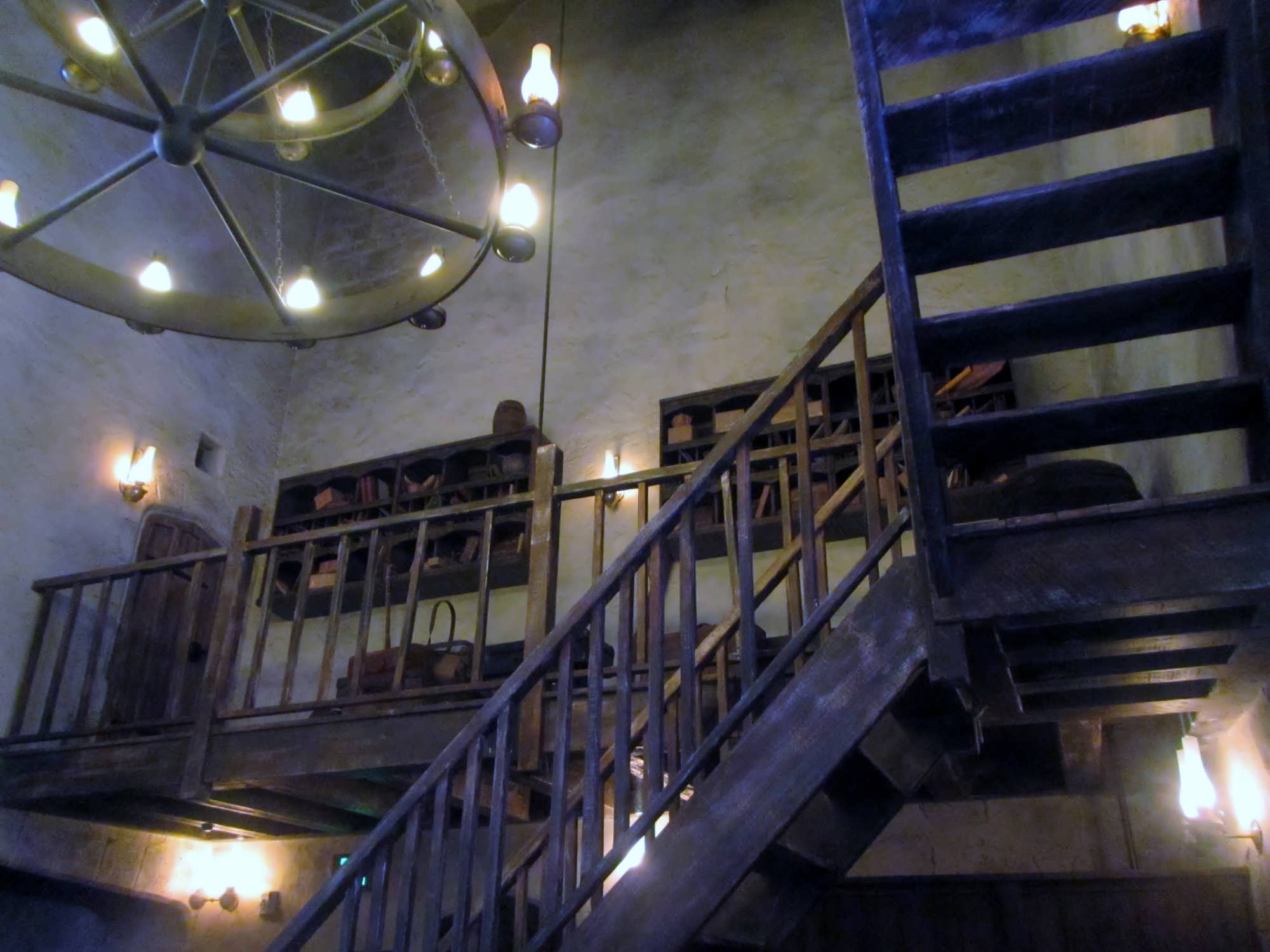 "Three up… two across…" he muttered. "Right, stand back, Harry."
He tapped the wall three times with the point of his umbrella.
The brick he had touched quivered – it wriggled – in the middle, a small hole appeared – it grew wider and wider – a second later they were facing an archway large enough even for Hagrid, an archway onto a cobbled street that twisted and turned out of sight.
"Welcome," said Hagrid, "to Diagon Alley."
He grinned at Harry's amazement.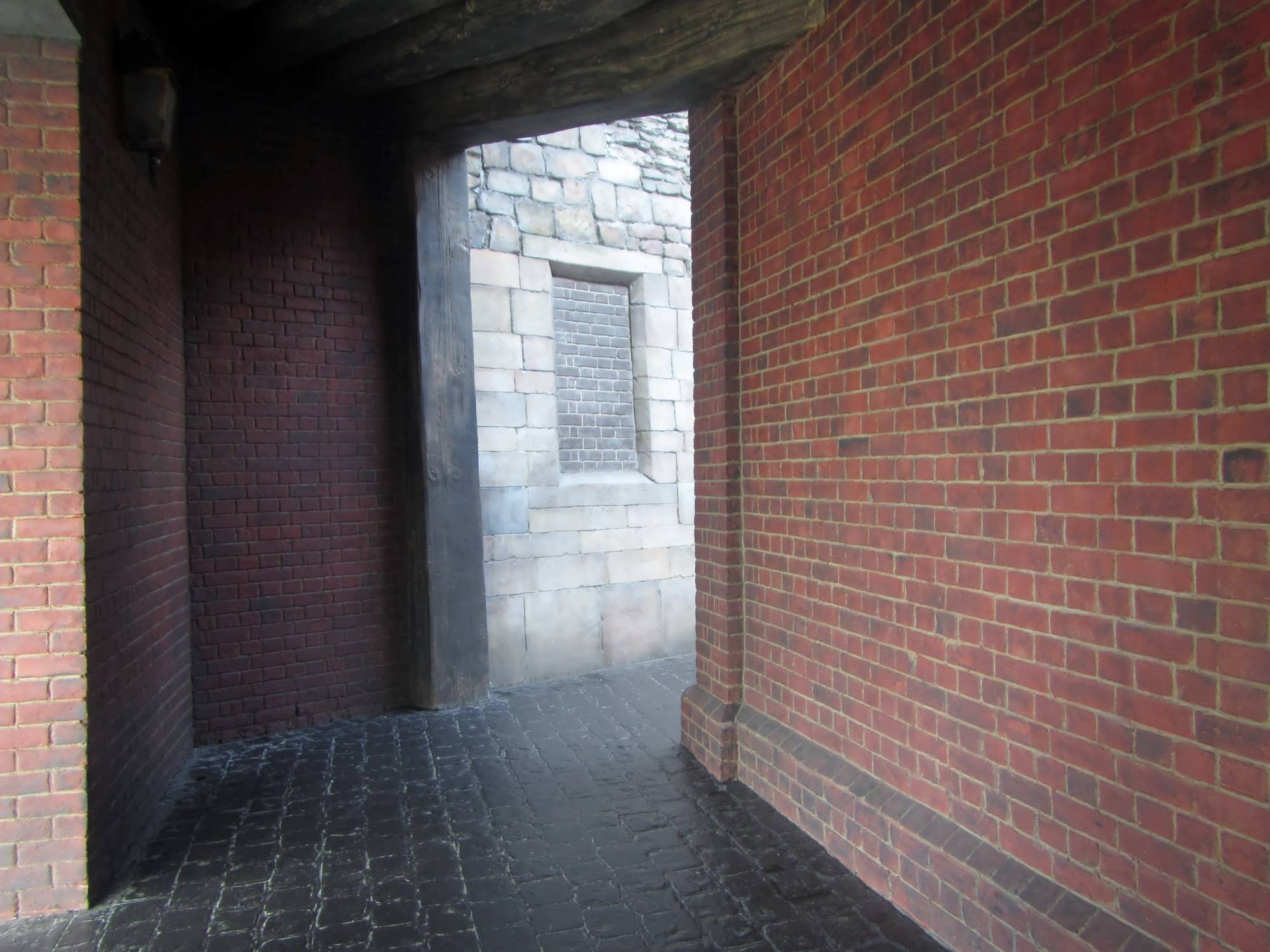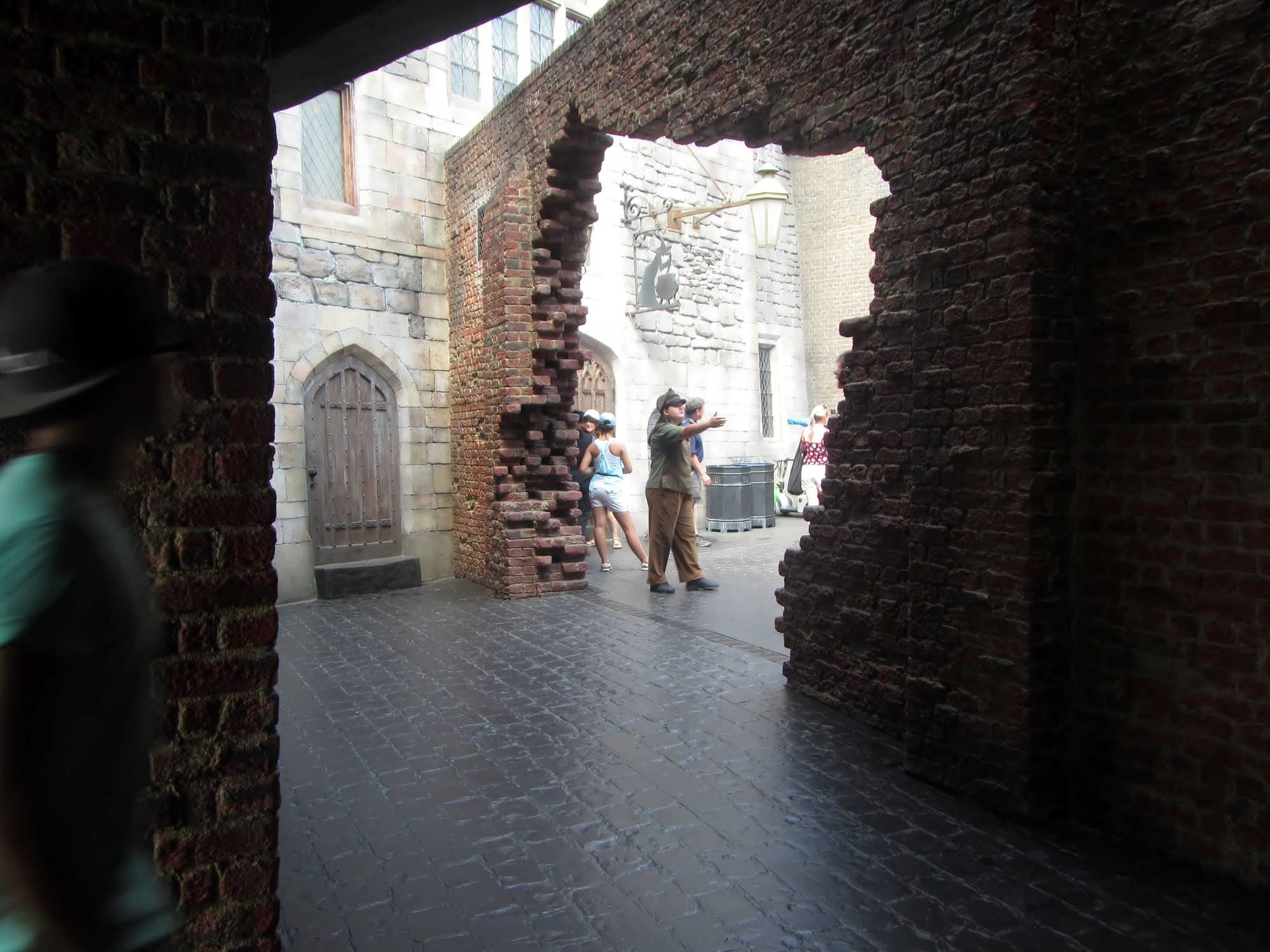 "Cauldrons – All Sizes – Copper, Brass, Pewter, Silver – Self-Stirring – Collapsible," said a sign hanging over them.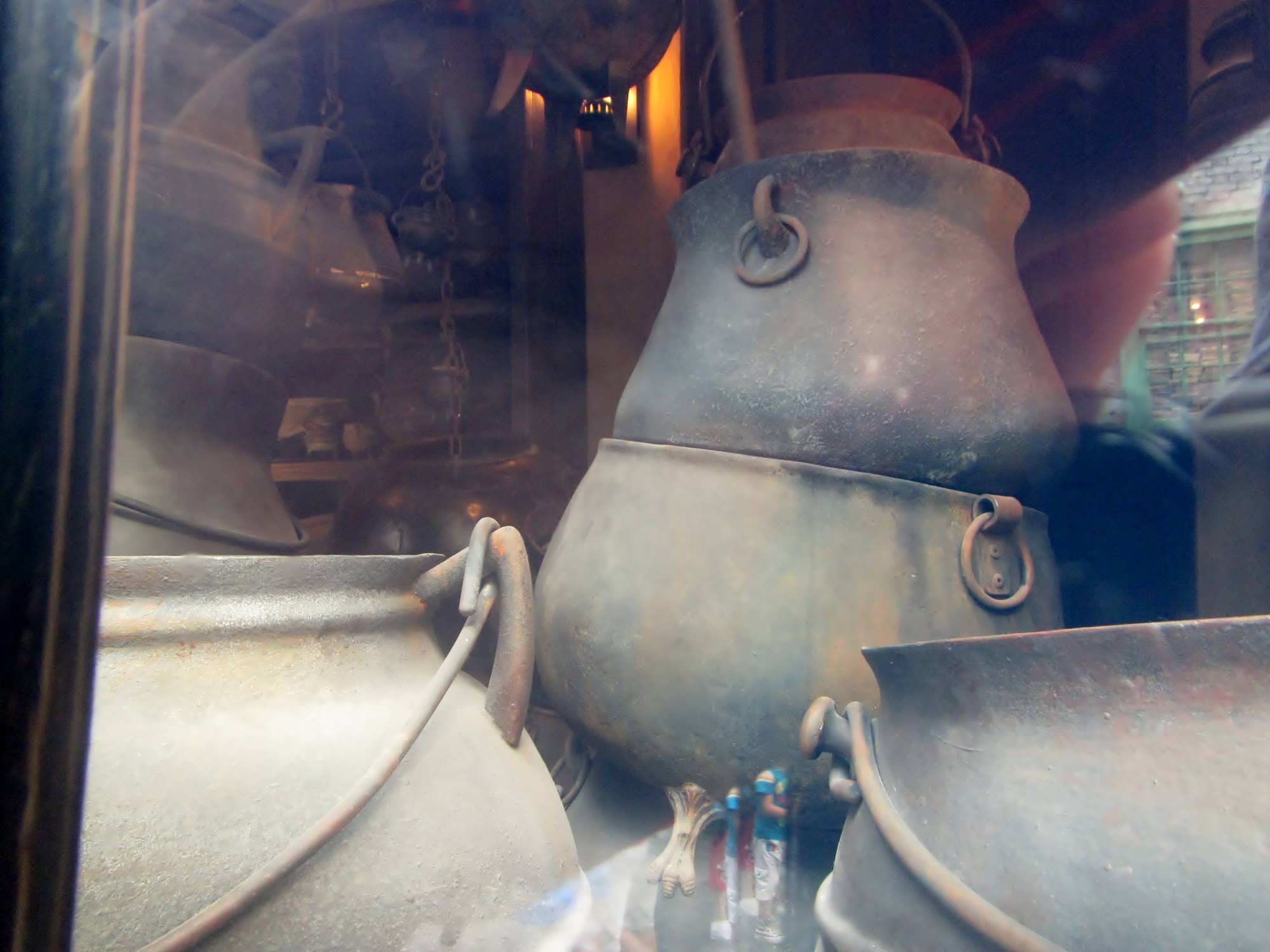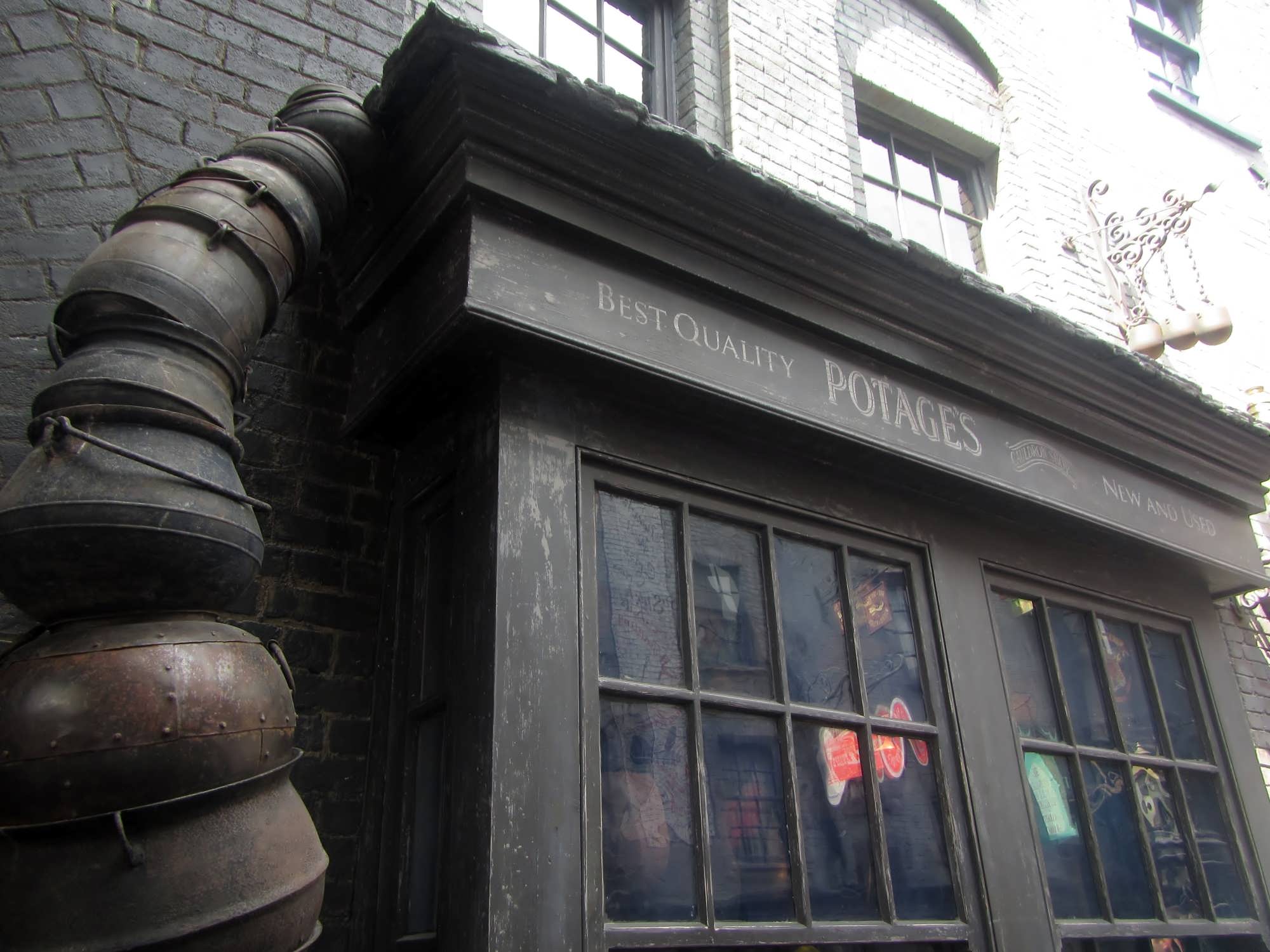 Harry wished he had about eight more eyes. He turned his head in every direction as they walked up the street, trying to look at everything at once: the shops, the things outside them, the people doing their shopping.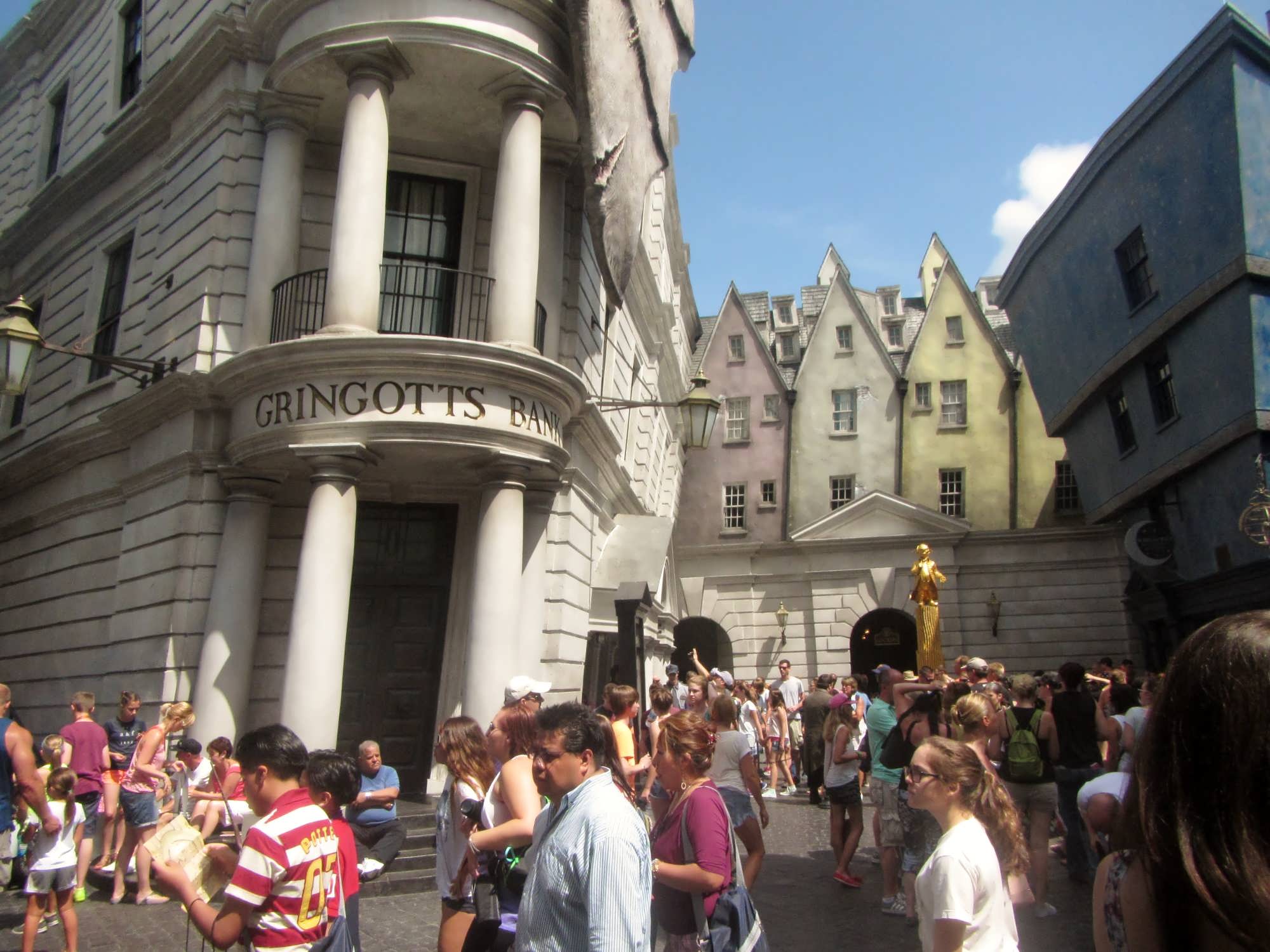 A low, soft hooting came from a dark shop with a sign saying "Eeylops Owl Emporium – Tawny, Screech, Barn, Brown, and Snowy."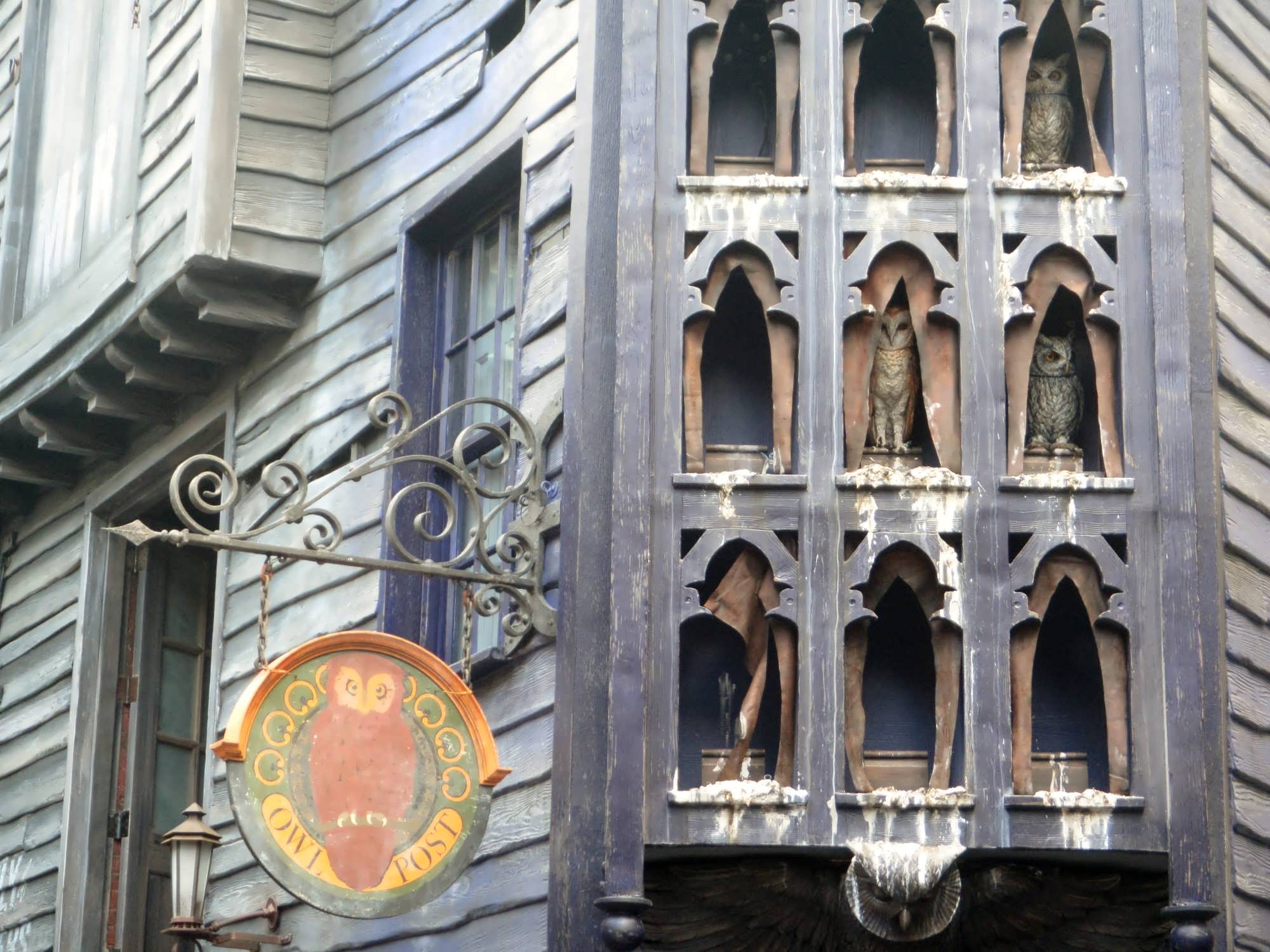 "Look," Harry heard one of them say, "the new Nimbus Two Thousand – fastest ever –" There were shops selling robes, shops selling telescopes, and strange silver instruments Harry had never seen before, windows stacked with barrels of bat spleens and eels' eyes, tottering piles of spell books, quills, and rolls of parchment, potion bottles, globs of the moon…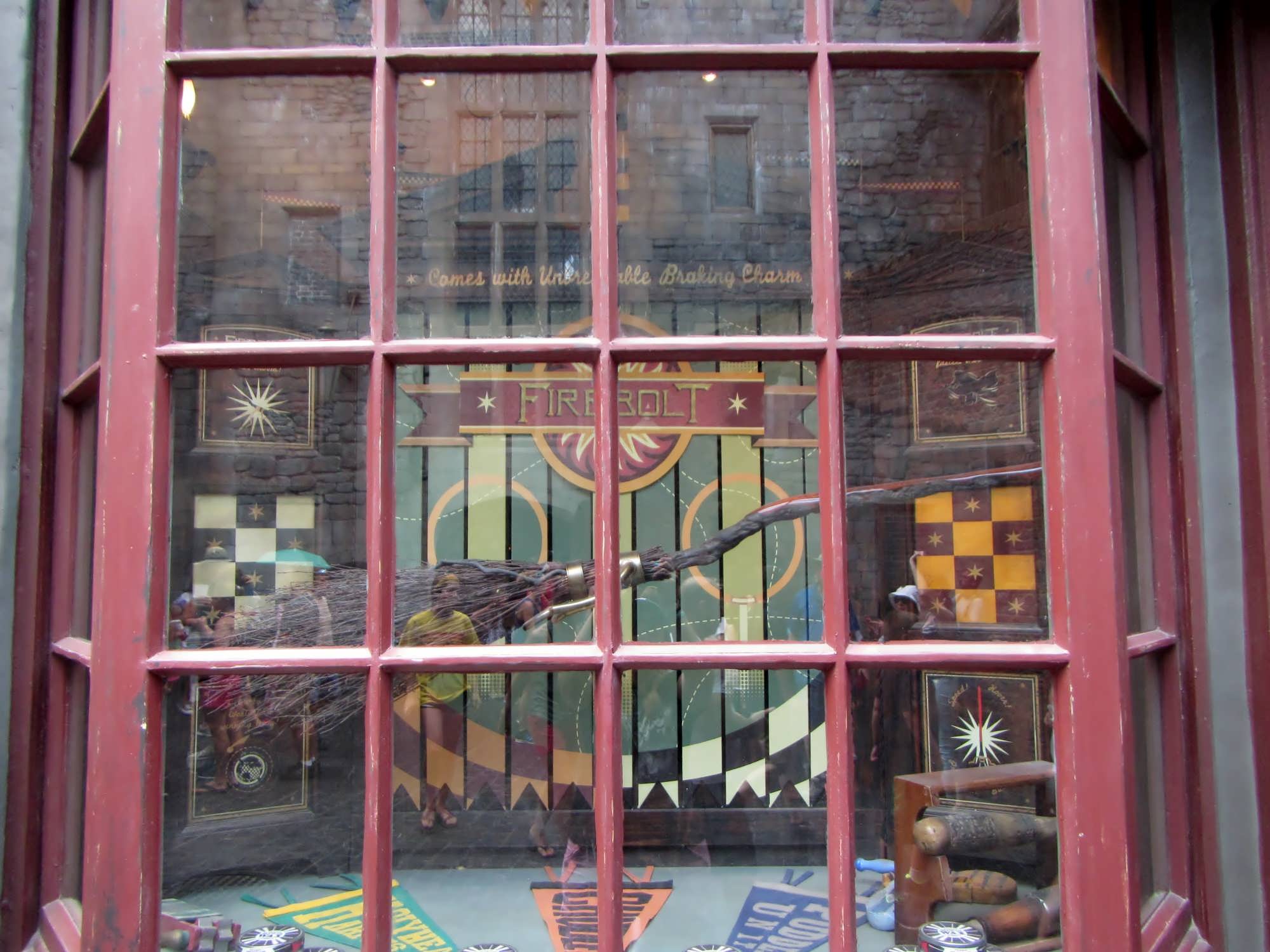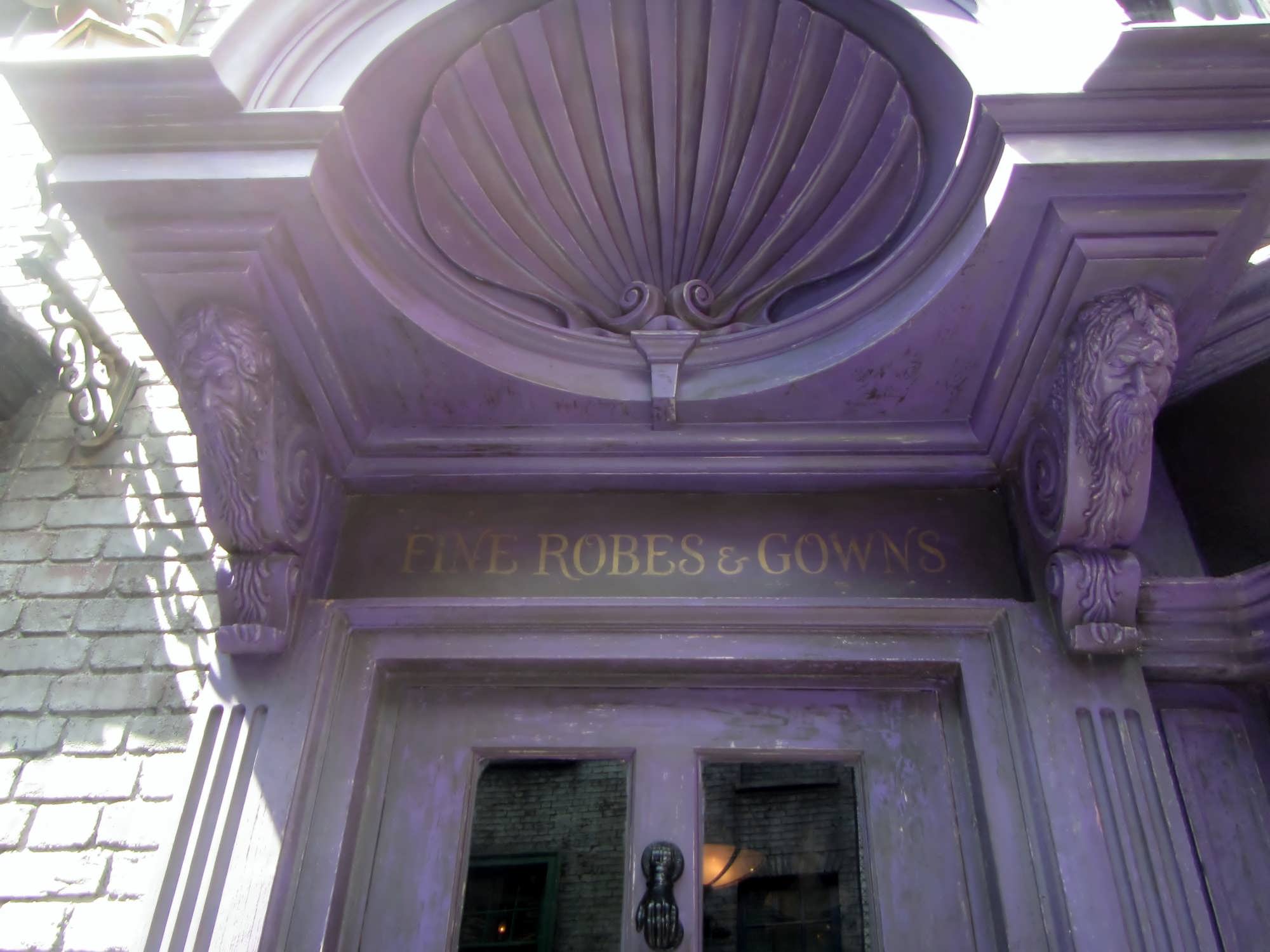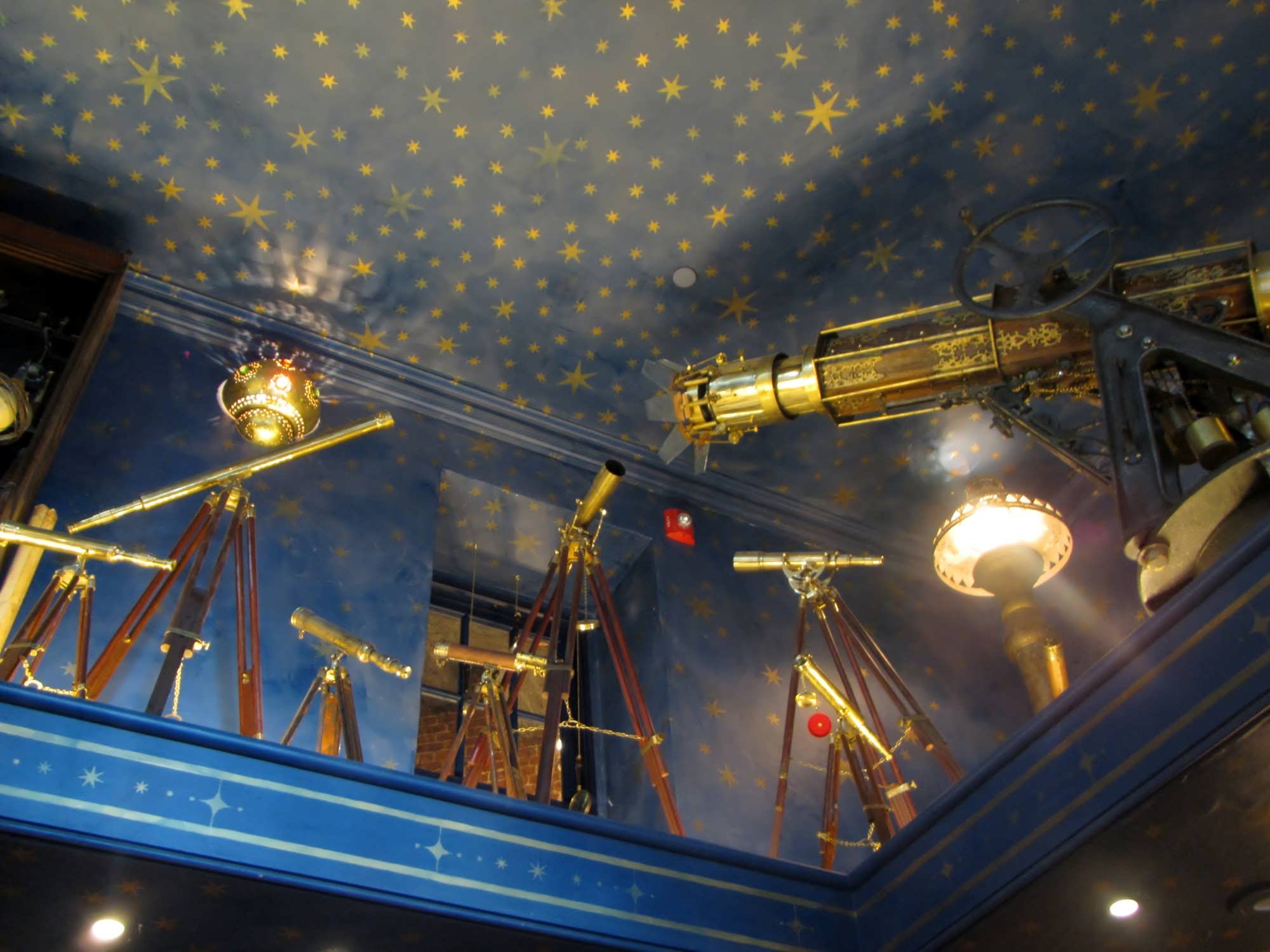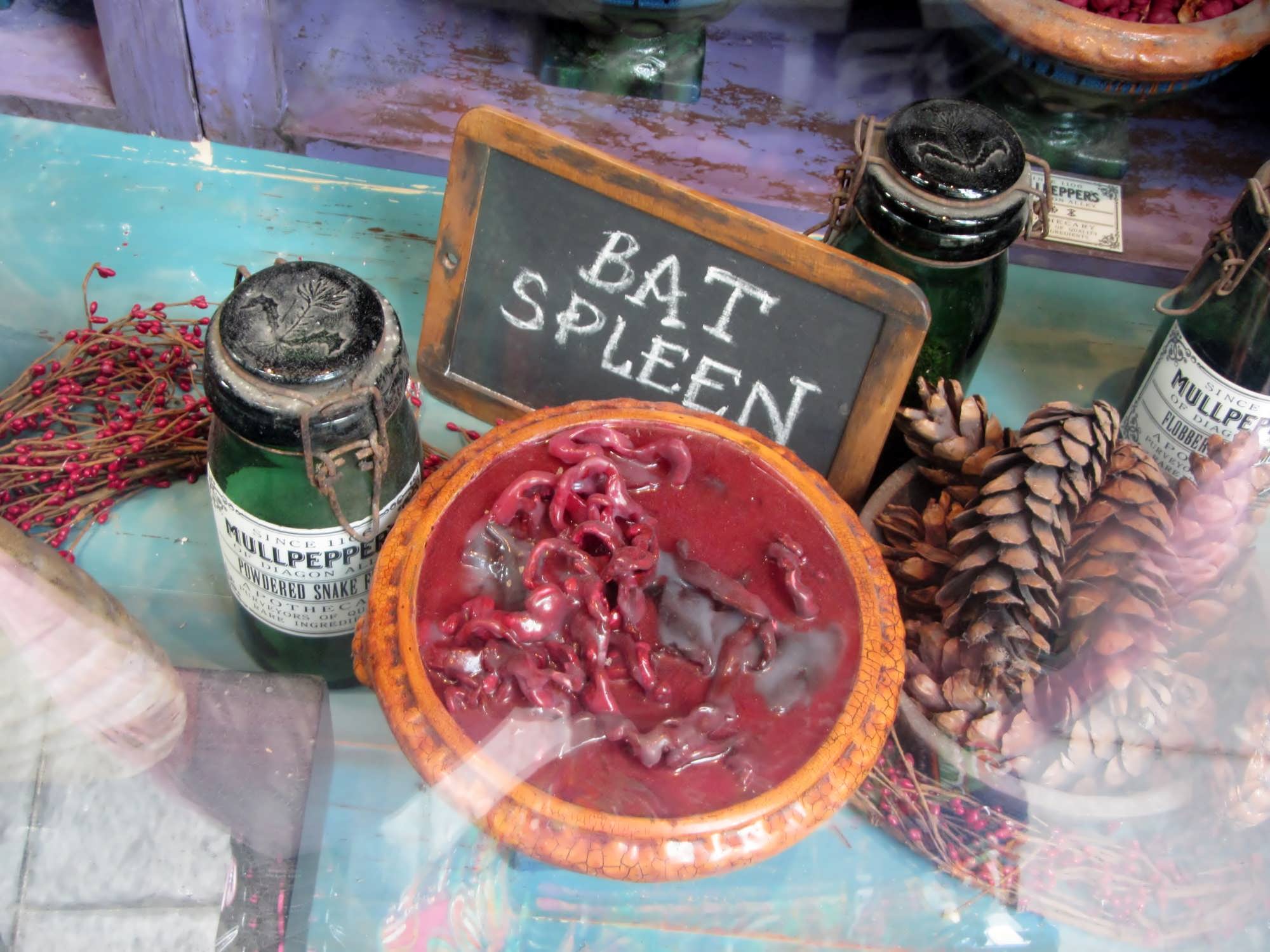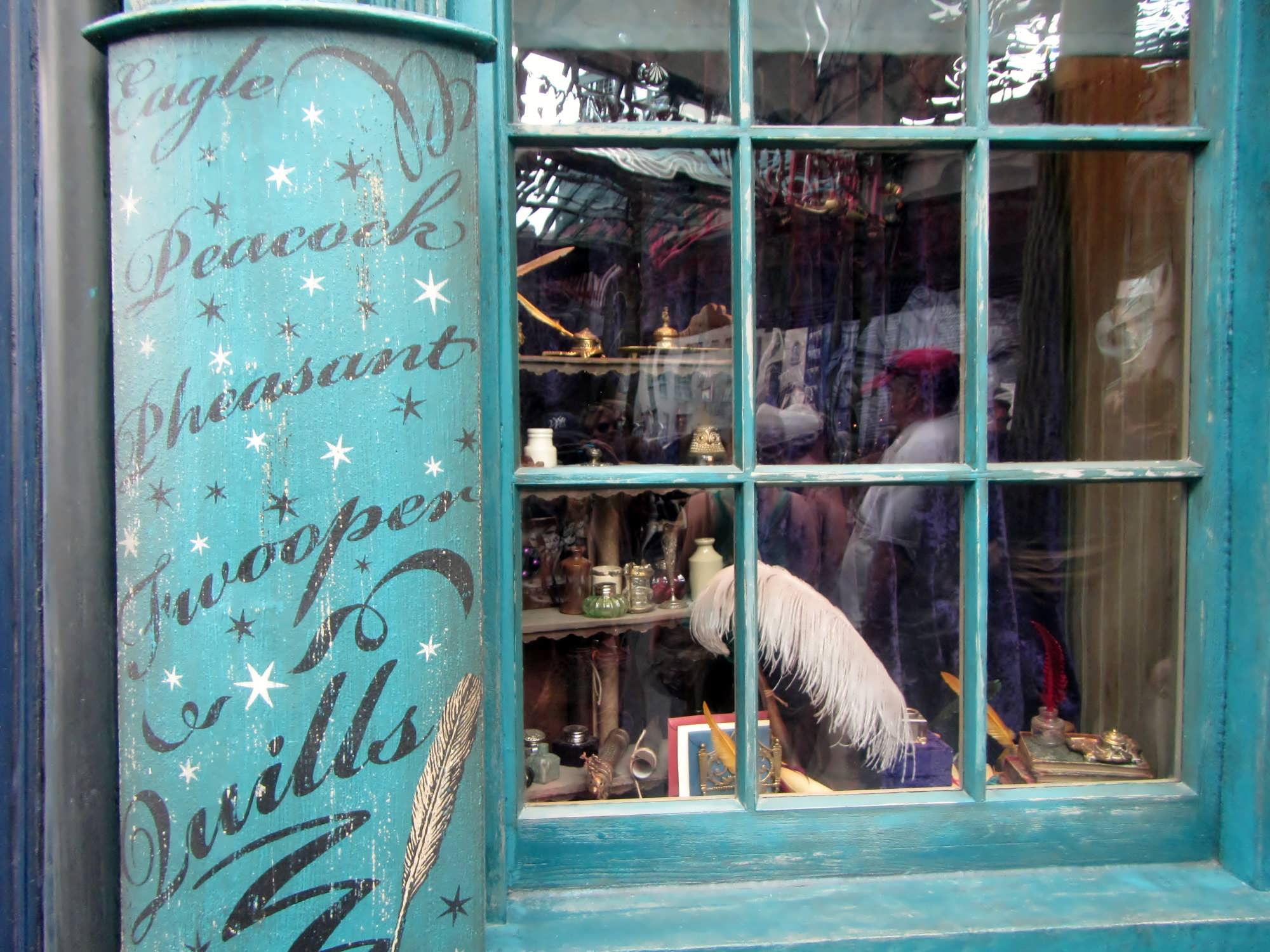 "Gringotts," said Hagrid.
They had reached a snowy white building that towered over the other little shops. Standing beside its burnished bronze doors, wearing a uniform of scarlet and gold was –
"Yeah, that's a goblin," said Hagrid quietly as they walked up the white stone steps toward him. The goblin was about a head shorter than Harry. He had a swarthy, clever face, a pointed beard, and, Harry noticed, very long fingers and feet.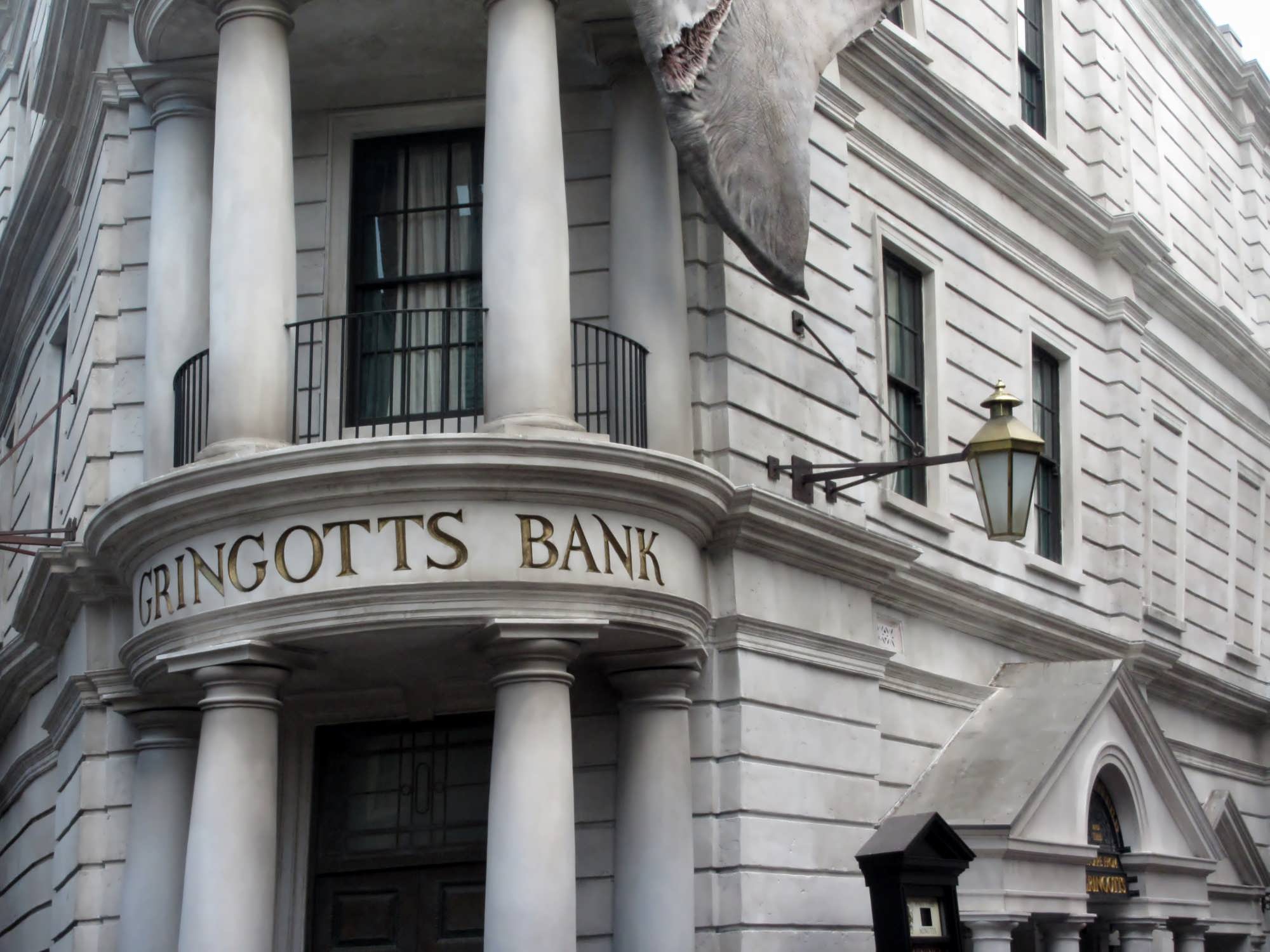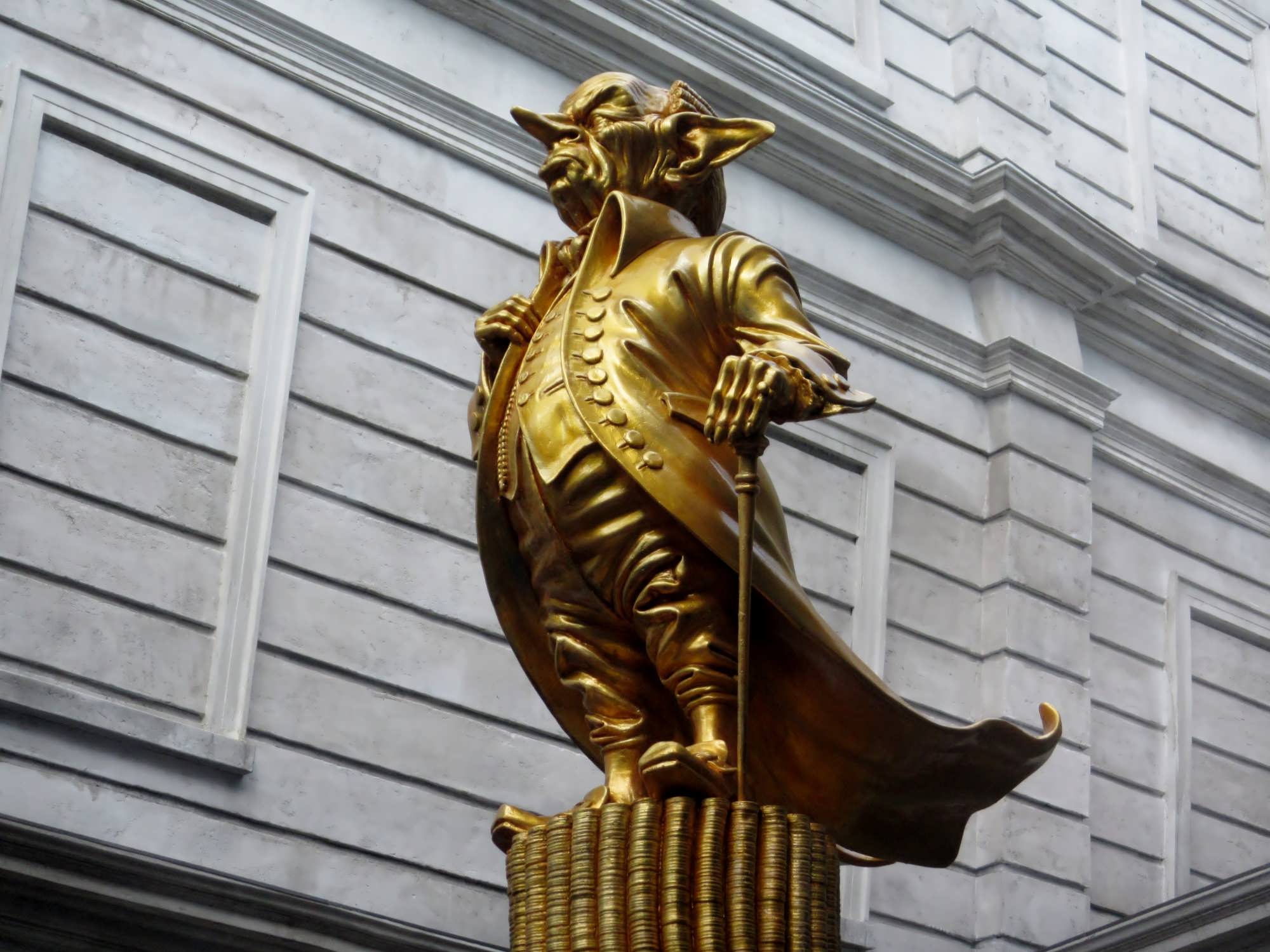 Harry was rather quiet as he ate the ice cream Hagrid had bought him (chocolate and raspberry with chopped nuts).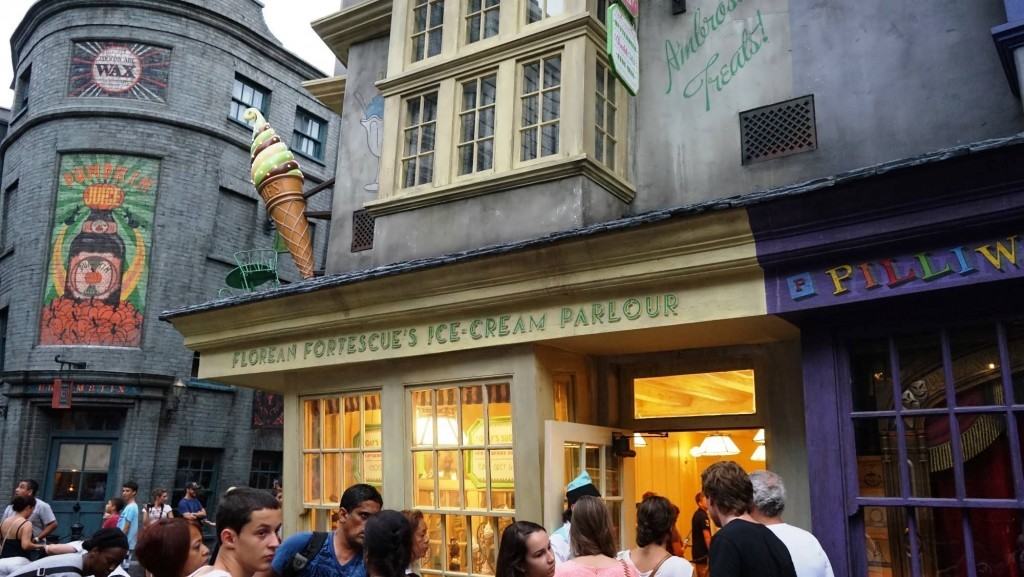 They bought Harry's school books in a shop called Flourish and Blotts, where the shelves were stacked to the ceiling with books as large as paving stones bound in leather; books the size of postage stamps in covers of silk; books full of peculiar symbols; and a few books with nothing in them at all.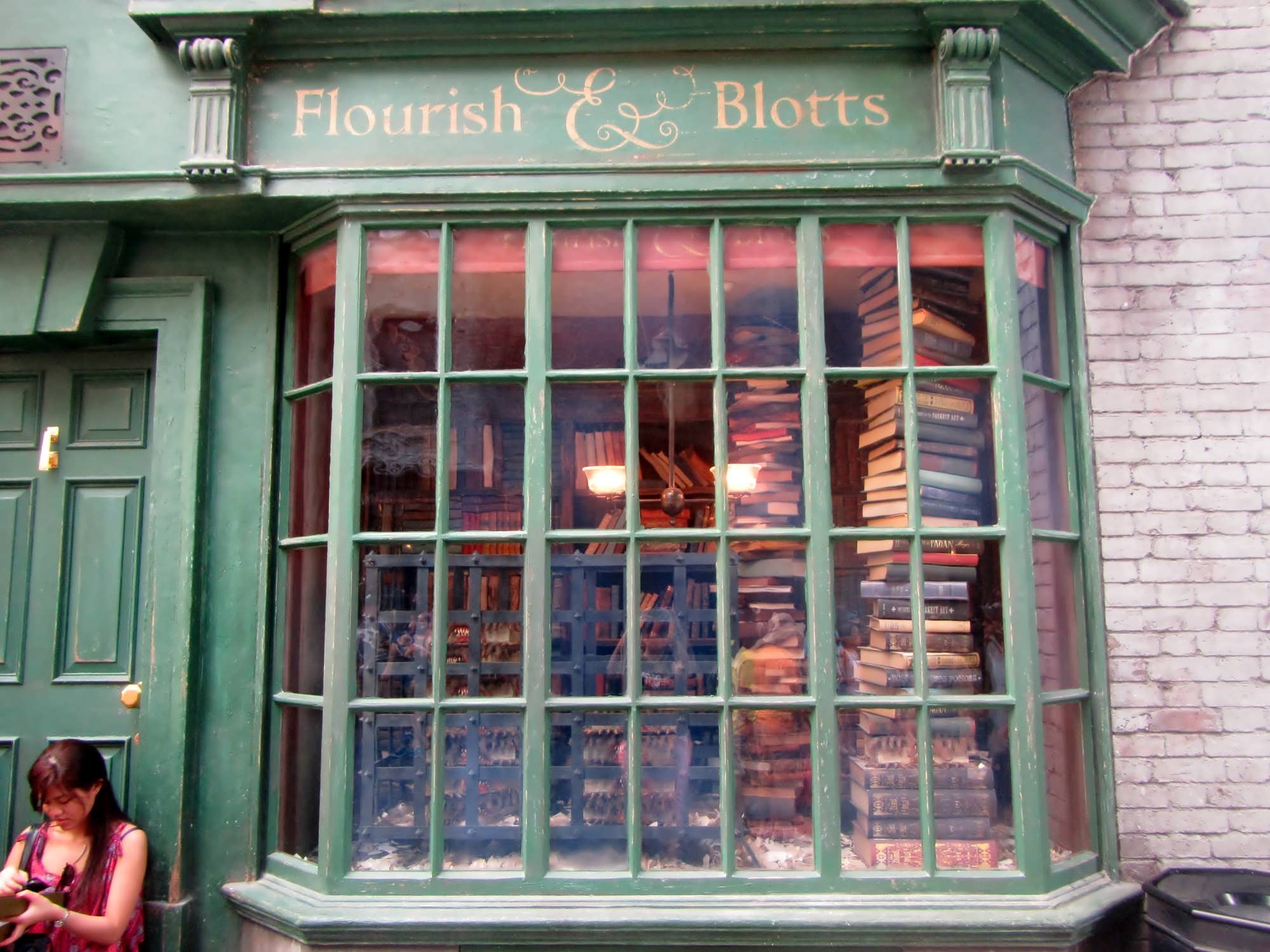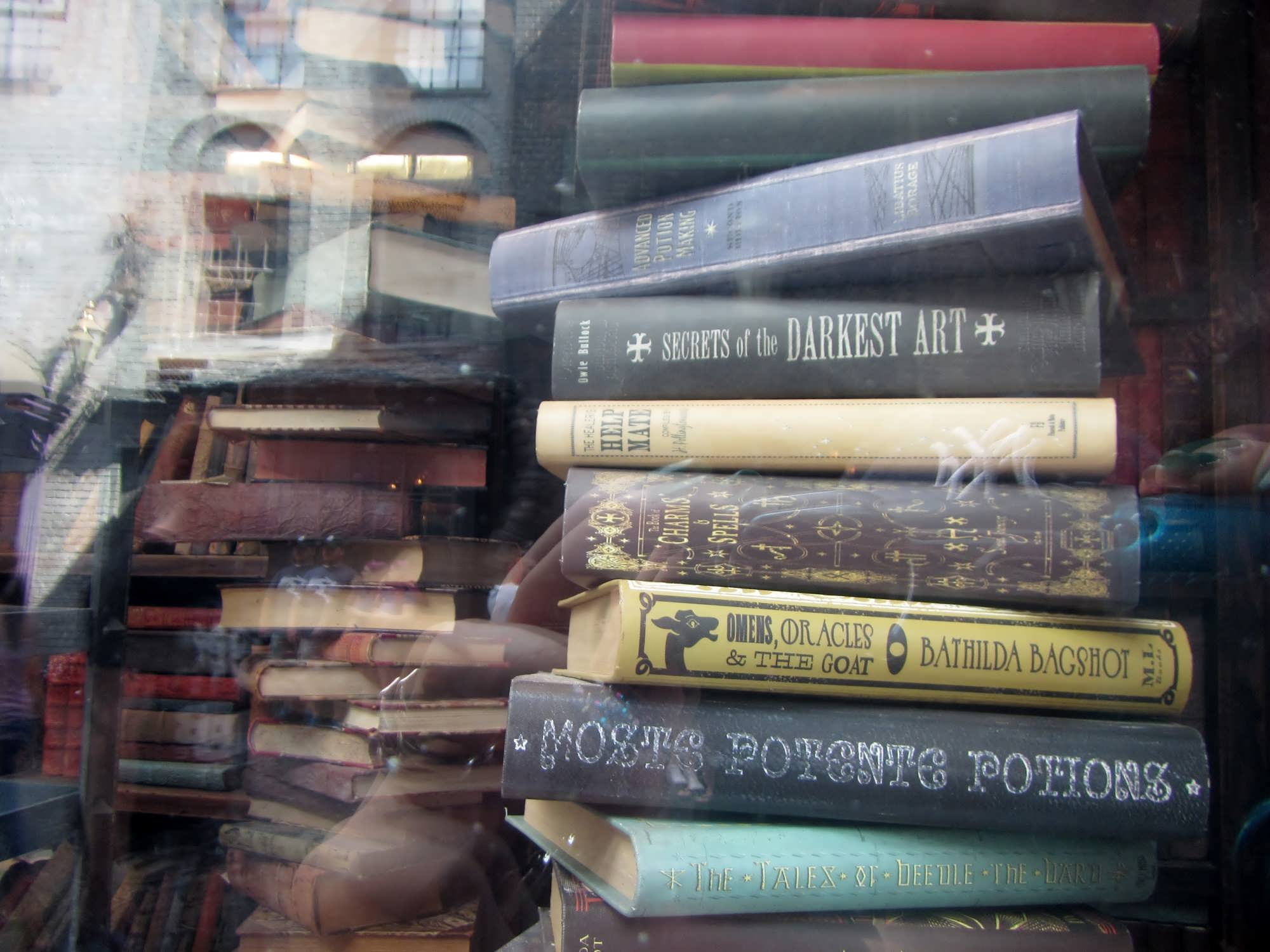 Then they went to the Apothecary… Barrels of slimy stuff stood on the floor; jars of herbs, dried roots, and bright powders lined the walls; bundles of feathers, strings of fangs, and snarled claws hung from the ceiling.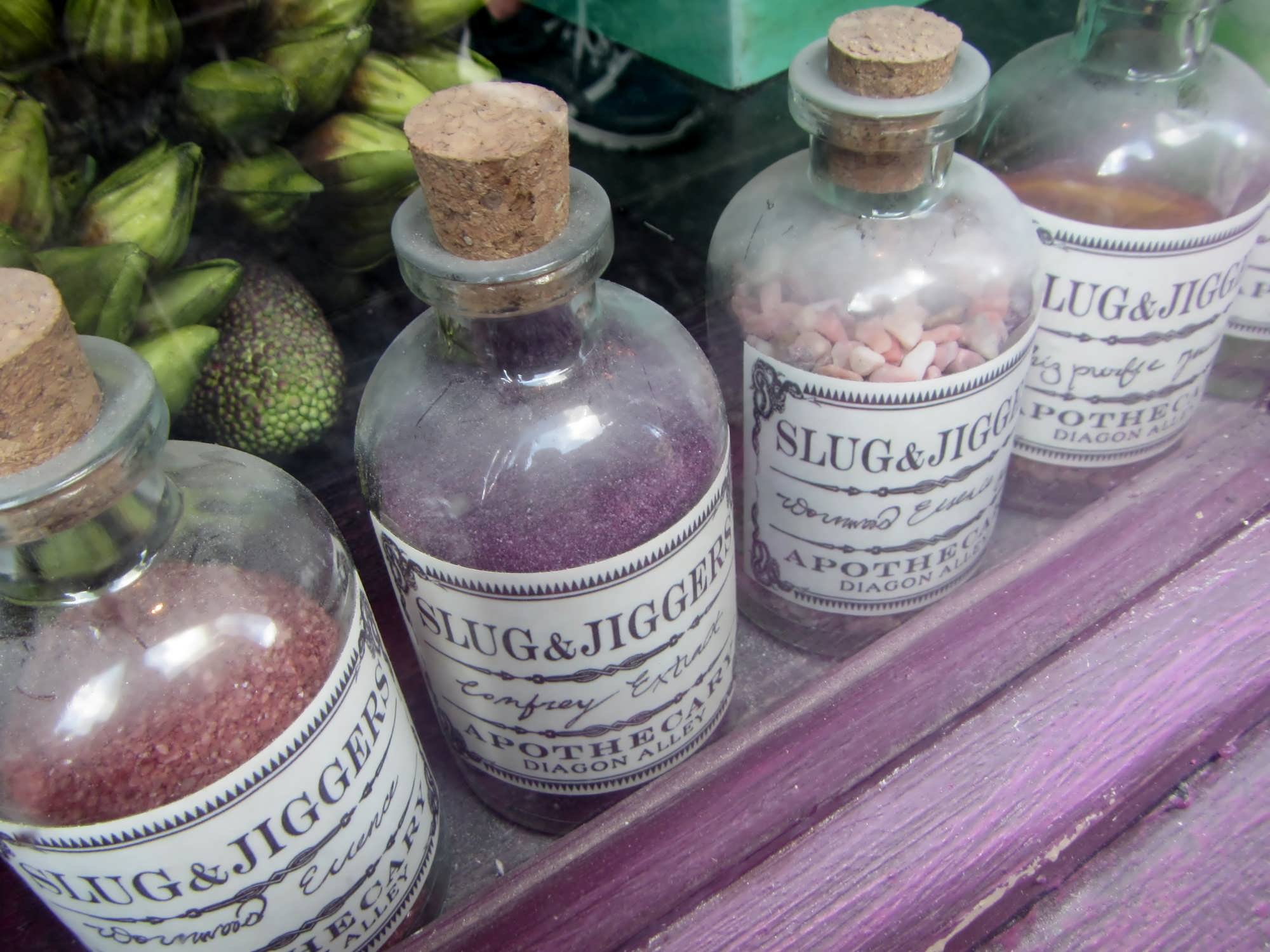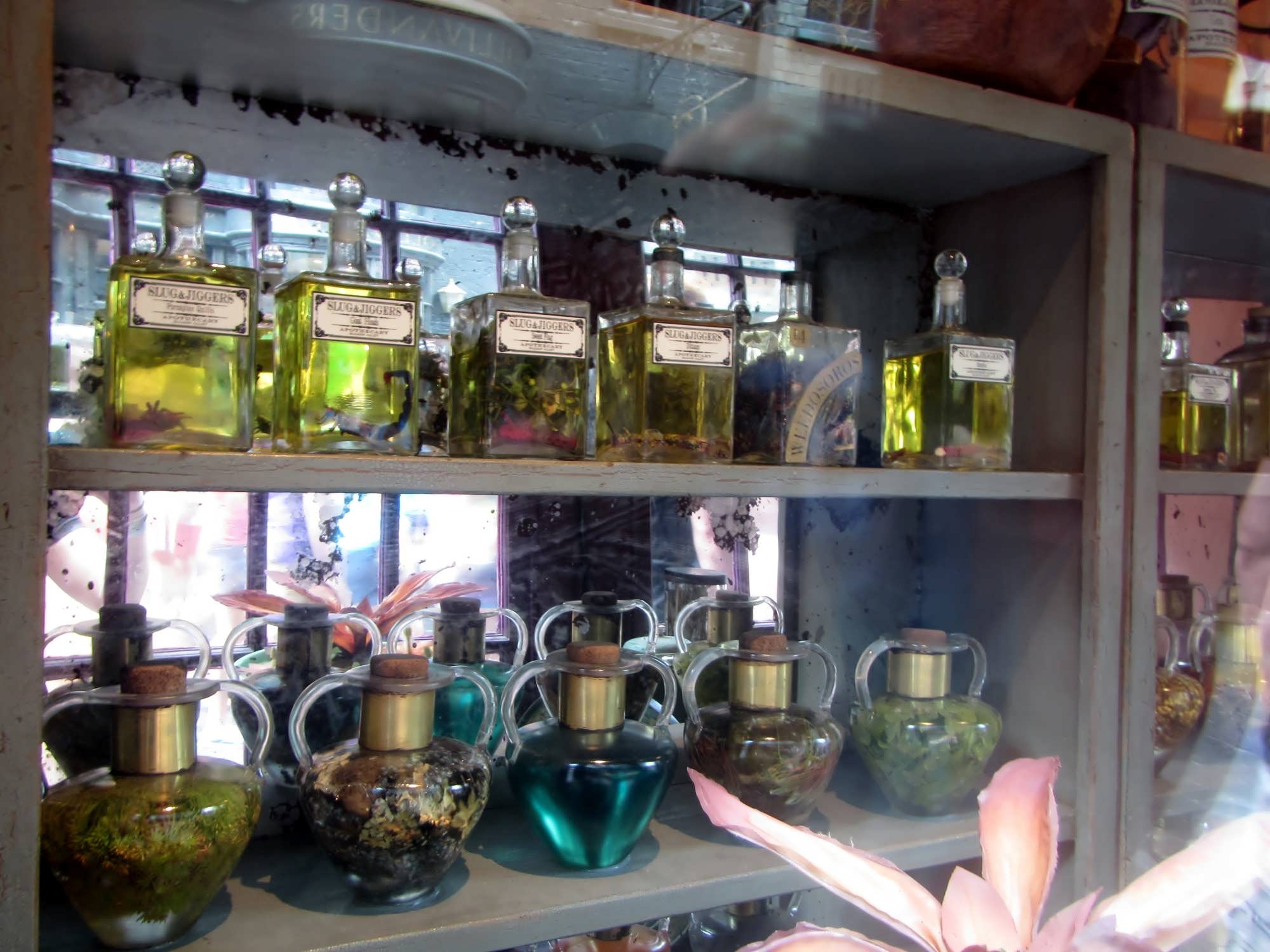 Harry now carried a large cage that held a beautiful snowy owl…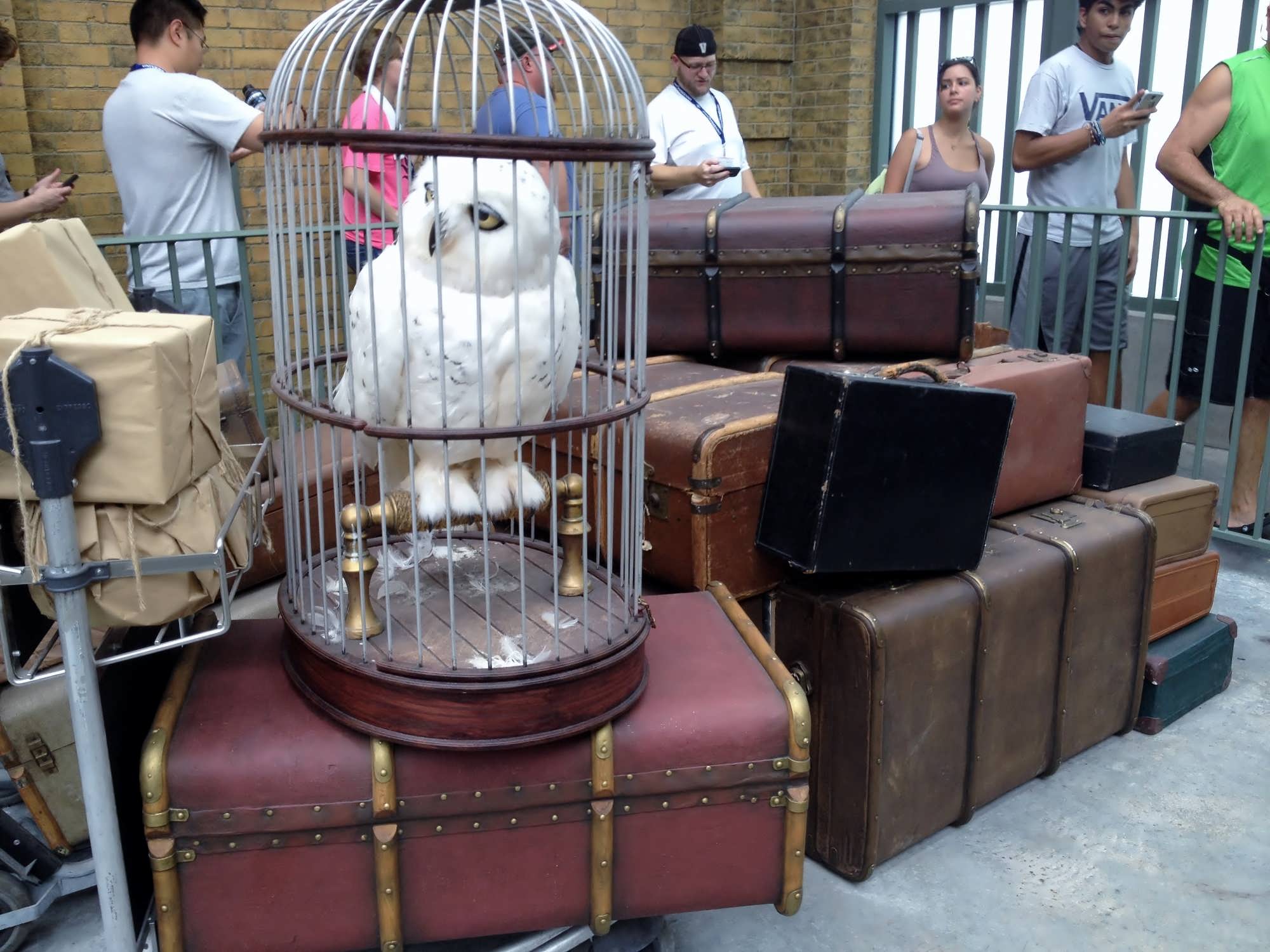 The last shop was narrow and shabby. Peeling gold letters over the door read Ollivanders: Makers of Fine Wands since 382 B.C. A single wand lay on a faded purple cushion in the dusty window.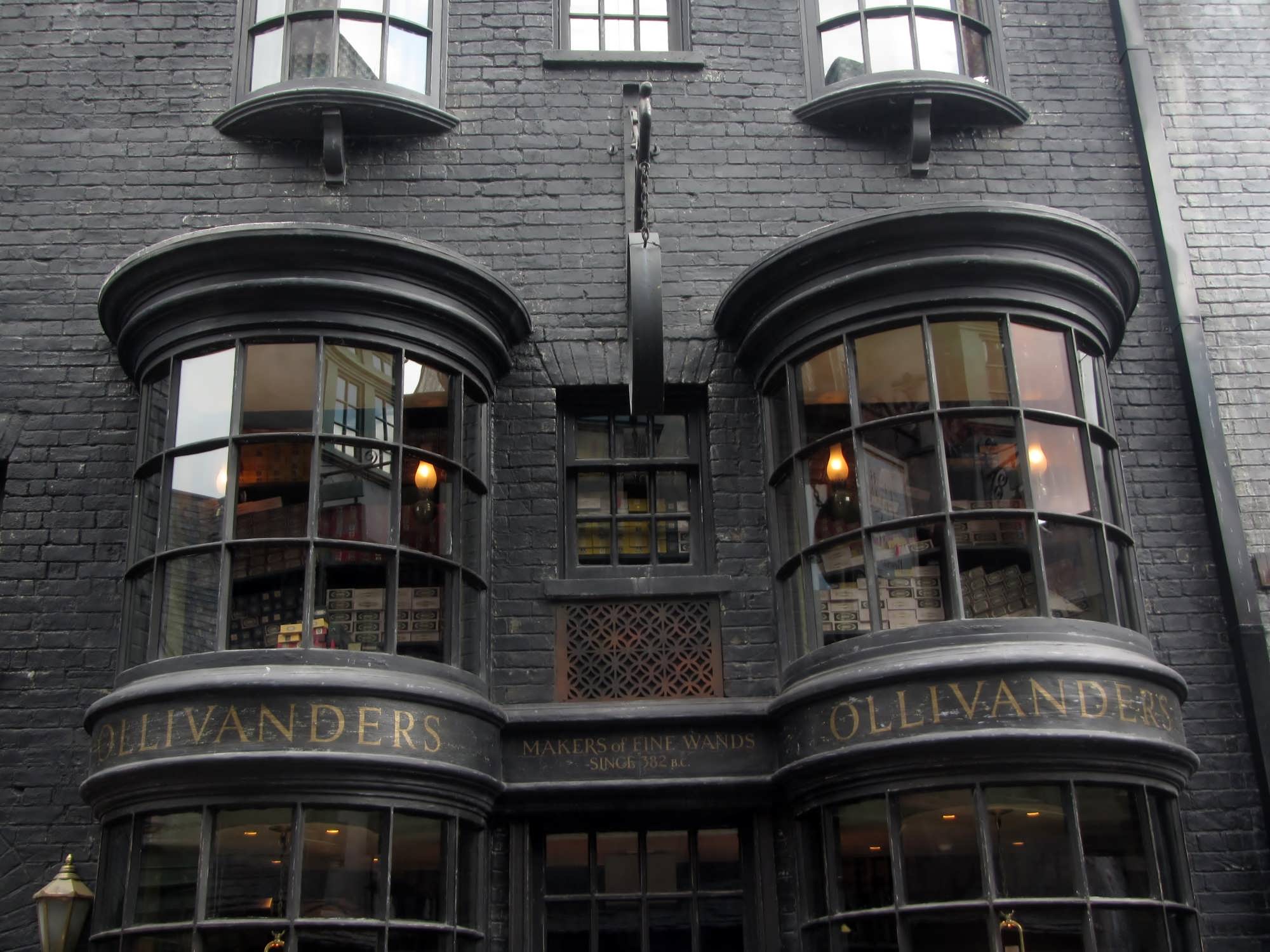 It was a tiny place; empty except for a single, spindly chair that Hagrid sat on to wait. Harry felt strangely as though he had entered a very strict library; he swallowed a lot of new questions that had just occurred to him and looked instead at the thousands of narrow boxes piled neatly right up to the ceiling.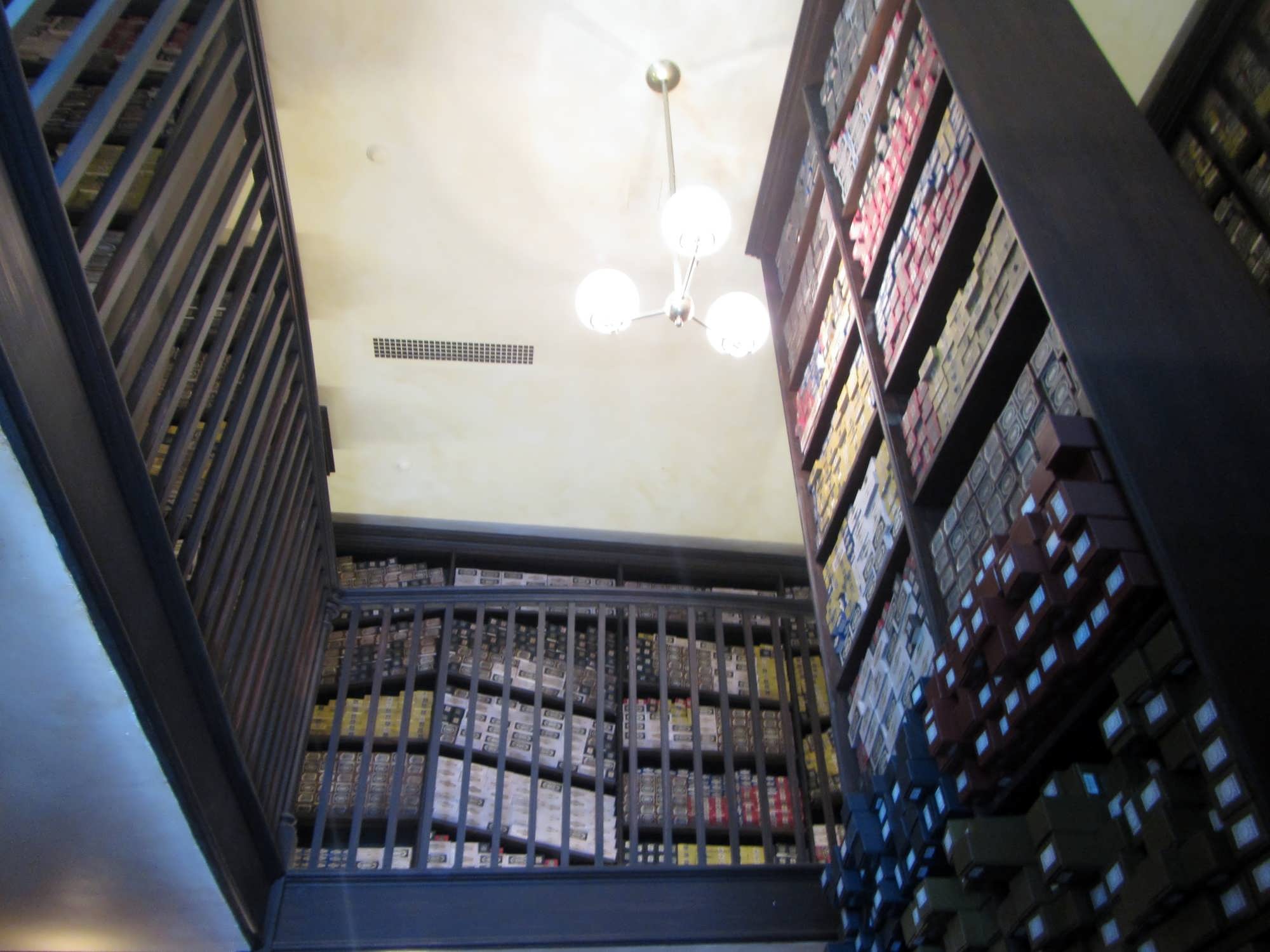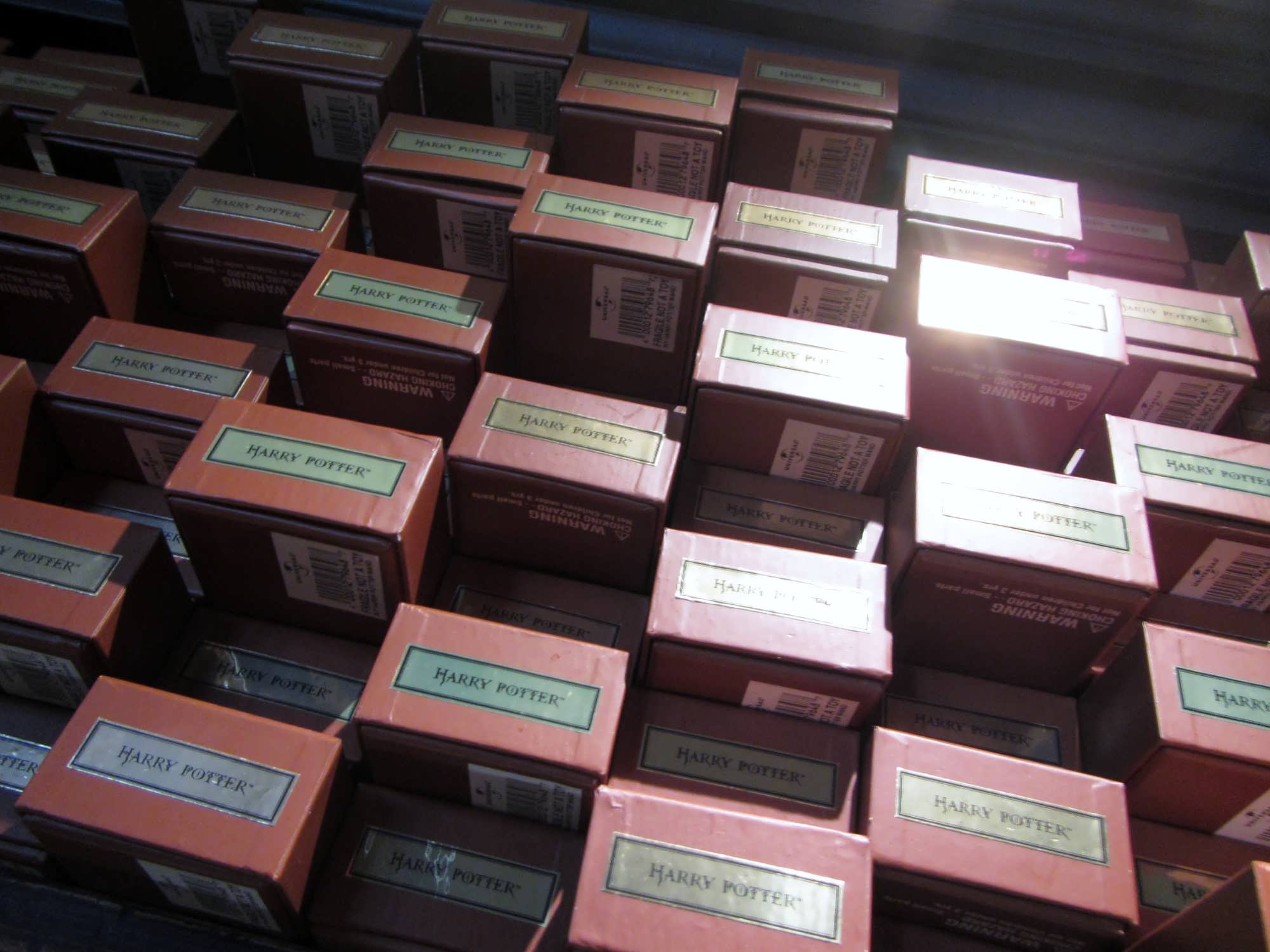 "We use unicorn hairs, phoenix tail feathers, and the heartstrings of dragons. No two Ollivander wands are the same, just as no two unicorns, dragons, or phoenixes are quite the same."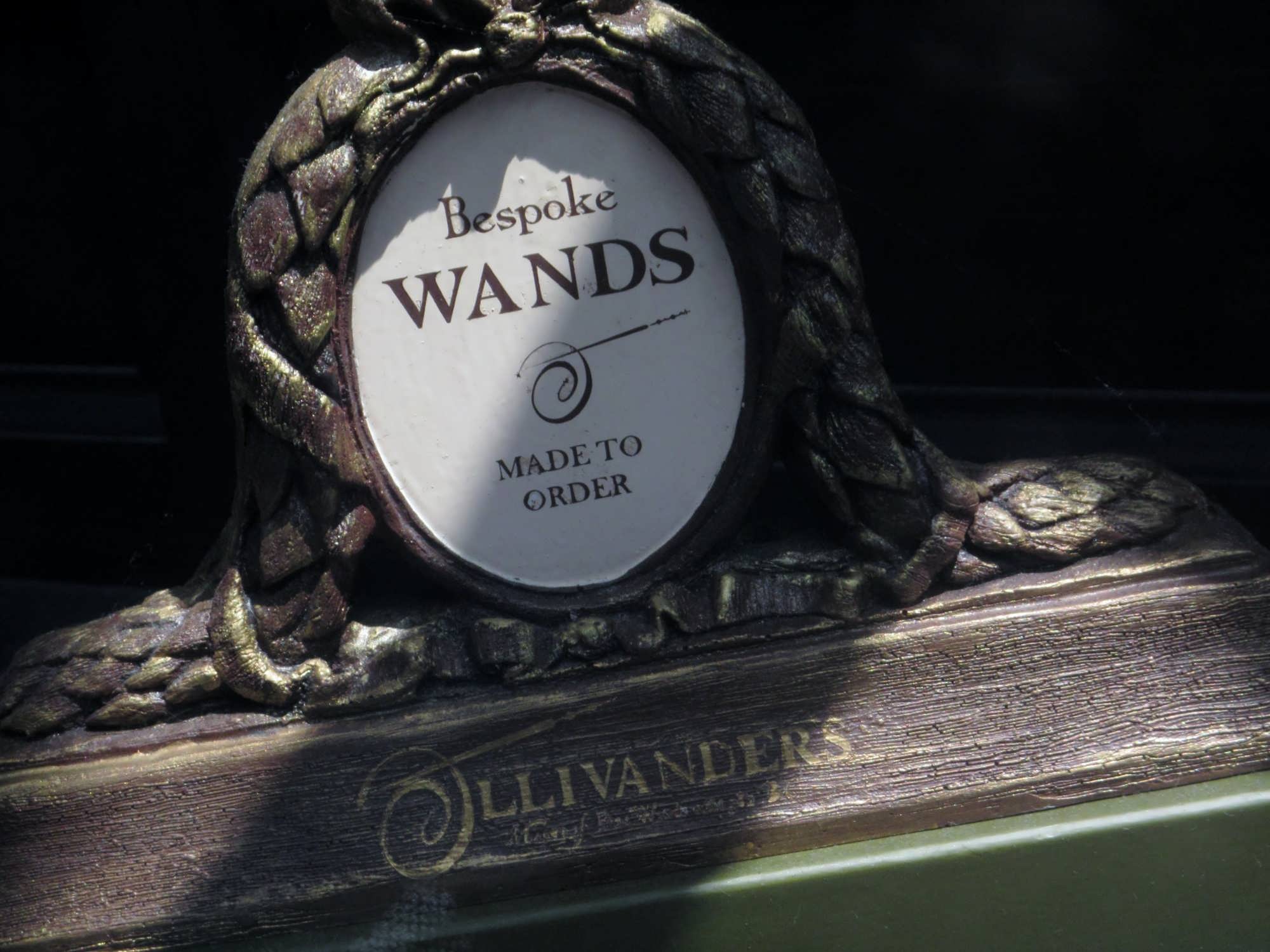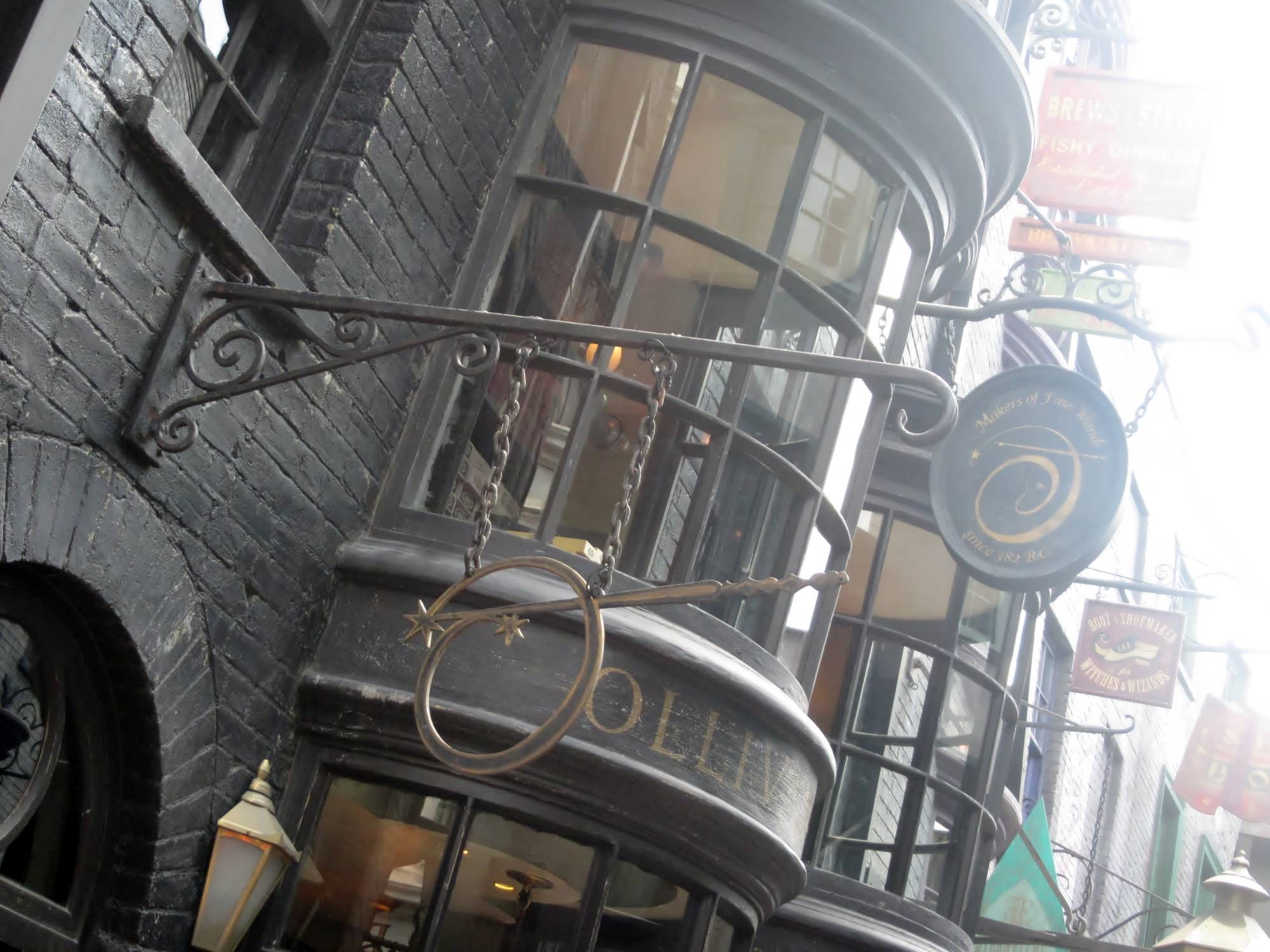 "Don' you worry, Harry. You'll learn fast enough. Everyone starts at the beginning at Hogwarts – you'll be just fine. Just be yerself. I know it's hard. Yeh've been singled out, an' that's always hard. But ye'll have a great time at Hogwarts – I did – still do, 'smatter of fact."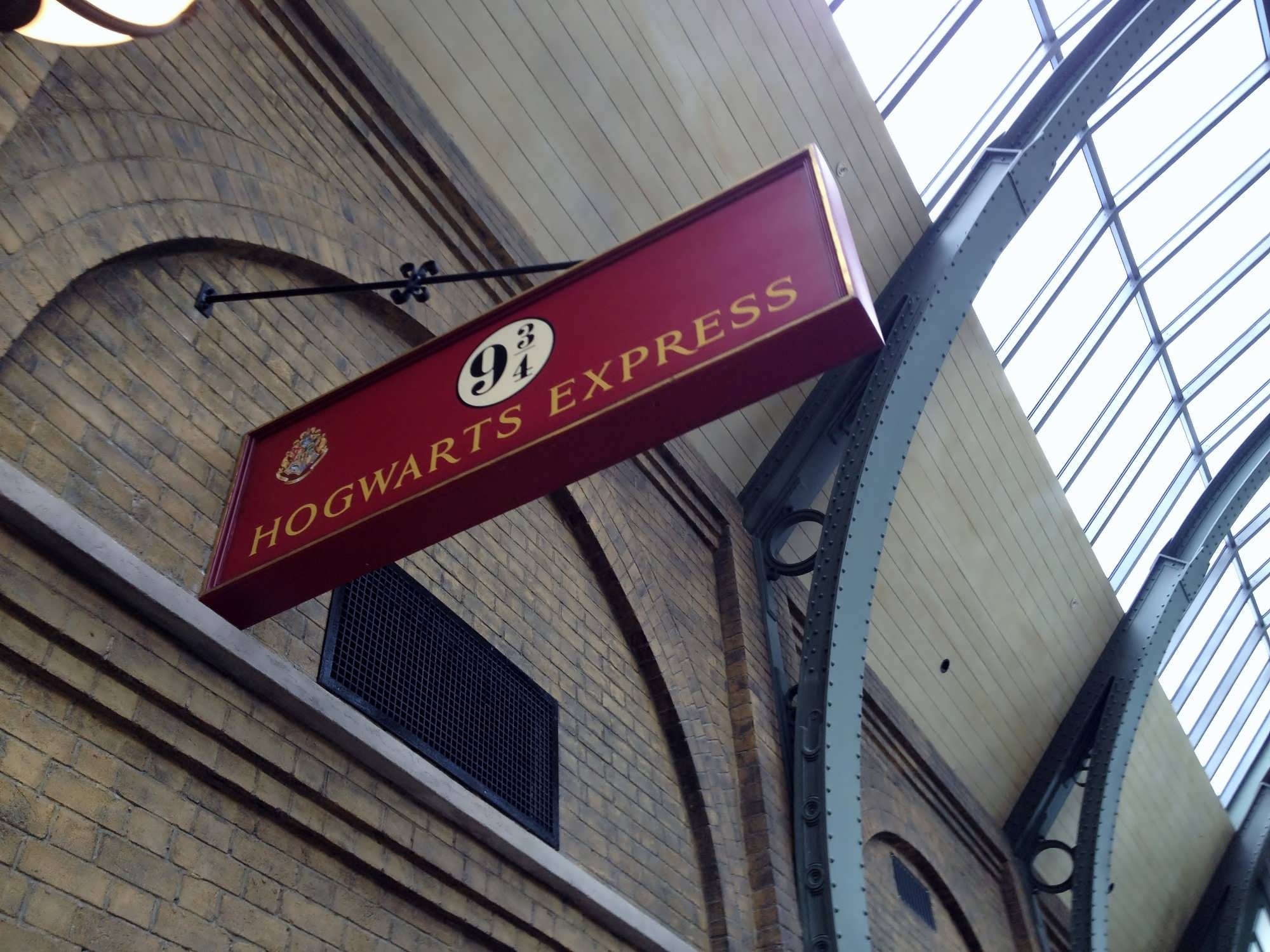 The beginning of a phenomenon
It's easy to be overwhelmed by the magic of Diagon Alley, as I – just like Harry – wish I had eight more pairs of eyes to take it all in, even now having been there multiple times. I feel like with every visit I find one more small detail to truly appreciate.
To learn more about every fascinating aspect of Diagon Alley, visit our Insider's guide to the Wizarding World of Harry Potter. If you'd like to start planning your trip right now, allow us to price it out and find you the best deals (and we'll do it for free, seriously) – learn more.