La Luce by Donna Scala: A superb Italian dining experience at Hilton Orlando Bonnet Creek
Last year the Hilton Orlando Bonnet Creek & Waldorf Astoria Orlando opened on the outskirts of Walt Disney World property. The two hotels are branded separately, but they share many amenities, staff, and convention space. I visited last Friday night to experience La Luce by Donna Scala, an authentic Italian restaurant in a modern setting.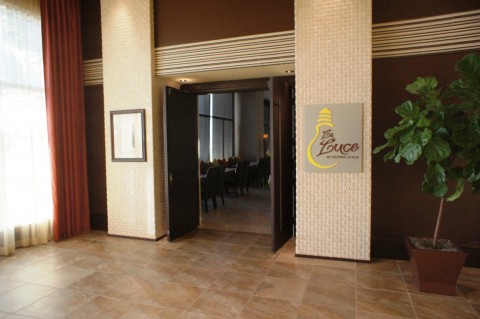 La Luce, which is Italian for the light (hence the light bulb in the restaurant's logo), has a very contemporary styling to it. The colors are clean–mostly white and dark wood tones–and the decor is simple. This gives the impression that it may be a very upscale, tightly wound restaurant.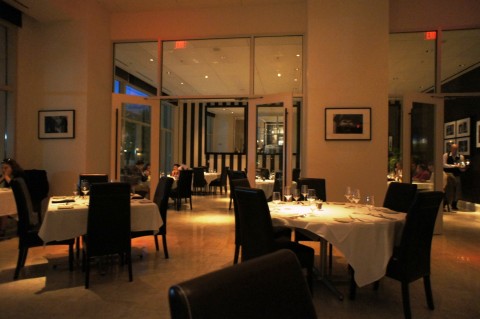 And while the food and perhaps the prices are certainly high-end, La Luce positions itself as casual and relaxed. This became evident as the night progressed.
La Luce won the Orlando Sentinel Critic's Choice award for best hotel restaurant in 2010. Knowing this I set my expectations high for the food.
We started with the Fritto Misto (calamari, rock shrimp, fennel, onions, green beans, and spicy aioli), which our server informed us meant "Fried Mix." For entrees my dining companions ordered a Bianca pizza (pears, Gorgonzola Dolce, caramelized onion, rucola, aged balsamic) and the Farfalle con Funghi pasta (wild mushrooms, asparagus, and truffle pecorino). I decided to try one of the specials, the Penne Puttanesca pasta, which included tomato braised tuna meatballs (and capers, olives, chilies and red pepper pecorino). I said, "I have to see how these guys are going to put tuna into a meatball."  Here's our food: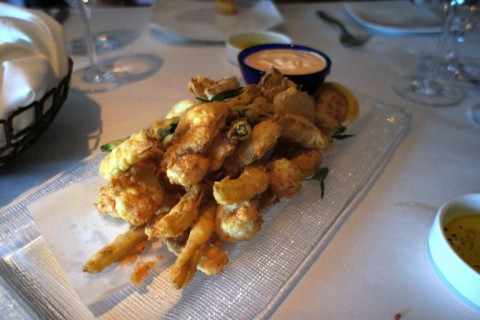 Well, that was everything but the mushroom pasta–that picture didn't make it. In any case, the food definitely did not disappoint. The Fritto Misto started the meal on a very high note. The pizza was a standout too, with the sweetness of the pear adding a delightful twist. My tuna meatball pasta was really extraordinary too. I was a little concerned with how they were going to make those flavors work, but they did it, and I would absolutely order it again.
The only weak spot on the table was the mushroom pasta. It was so-so: not particularly bad, but not noticeably good either.
When dessert time rolled around, we ordered the Butterscotch Pudding. I don't quite know the history of it, but apparently La Luce is know throughout Orlando for this particular dessert choice.
To our surprise, our pudding was accompanied by a Chocolate Flan.  We must have been very good dinner guests (and I suppose it helps that I know someone who works at Hilton).
Both desserts were extremely good. I'm also very happy to report that the pudding lived up to its reputation as Orlando's best.
Altogether is was a very enjoyable evening. Our server was attentive, with many recommendations for food and wine. The courses were impressive. The ambiance and decoration style was striking. It's a great mix for a restaurant, and it's executed with much success at La Luce by Donna Scala at Hilton Orlando Bonnet Creek.
If you've like to see more pictures of Hilton Orlando Bonnet Creek, check out my photo album on Facebook.
La Luce by Donna Scala official website: http://www.laluceorlando.com
Hilton Orlando Bonnet Creek official website: http://www.hilton.com/BonnetCreek