La Hacienda de San Angel: Incredible restaurant at the water's edge in Epcot
I'm not quite sure where to begin with this review because everything at this new restaurant was spectacular!
We stopped by here because the Mexico Pavilion at Epcot's World Showcase has always been my favorite, and therefore, any new additions to it are always exciting.  I didn't think anything could top La Cava del Tequila, the new tequila bar actually inside the main building, but I was wrong.  Whoever is the managing director of the Mexico Pavilion should get a raise!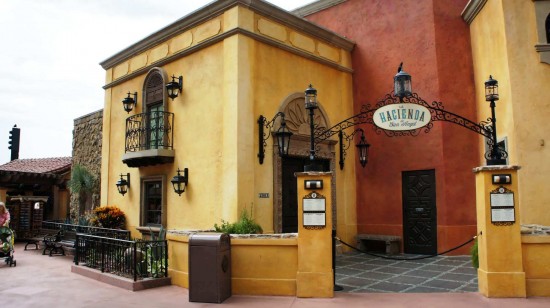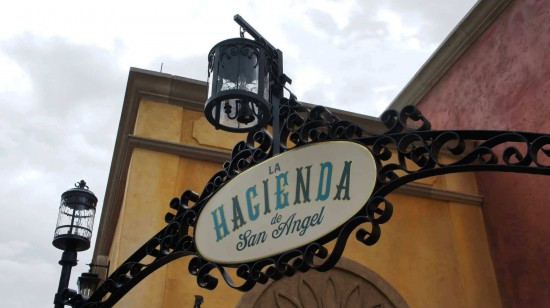 The food at La Hacienda de San Angel was absolutely delicious.  We started out with a Rosita margarita and the Orange Mango Fire margarita.  Are you kidding me?  Not only where these two drinks probably the best looking drinks I've ever been served (the Rosita came with an actual rose petal!), the flavors were like fireworks in my mouth.  You think I'm exaggerating but I'm not.  That's what I actually said to my wife.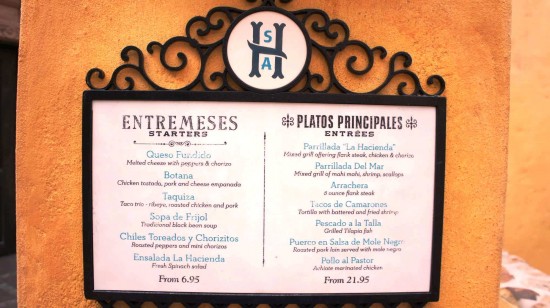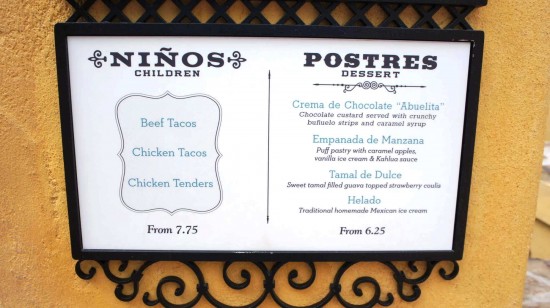 For our meal we ordered the Taquiza for a starter and the Parrillada Del Mar (for two).  Oh my goodness.  I really am not sure if I've had better Mexican food.  Everything was cooked perfectly, seasoned to perfection, and just downright incredible.  Oh, they also serve complimentary chips and salsa while you wait.
To go along with outstanding food and drink, the service was fantastic, and the atmosphere was second-to-none.
The only draw back to this restaurant is the price.  Our two drinks, starter, and main course came to over $100 with tip.  So, you'll have to decide if it works for your budget.  But if you can squeeze it in, it is absolutely worth it.  I am a better person today for having eaten here last night.
OI tip If you can't quite make La Hacienda work in your budget, then head over to La Cantina de San Angel, the quick service restaurant next door.  Not only do these two venues share a building, but they also share menu items.
Official website: http://disneyworld.disney.go.com/dining/la-hacienda-de-san-angel/
La Hacienda de San Ange – map