The Orlando Sentinel is reporting that paperwork has been filed to build a brand-new hotel at Walt Disney World Resort, near Epcot (on the corner of Epcot Center Drive and Interstate 4, to be exact), with the name of JW Marriott at Bonnet Creek. The news is notable not only for the fact that the continuing expansion at Disney World's four theme parks is expected to draw bigger-than-ever crowds(!), but also because of the nature of the property itself.
There is already one JW Marriott hotel in Orlando, called JW Marriott Grande Lakes, and it's a doozy: at nearly 1,000 rooms and roughly 500 acres (that's half the size of all of Universal Orlando Resort), it's one of the largest venues in the area, featuring seven restaurants (ranging from "upscale" Italian to "authentic" sushi), an 18-hole golf course, a three-story spa, and 46 meeting spaces for the conventioneer crowd. Although the new Bonnet Creek resort will only (well, "only") sit on 10.6 acres, we can still reasonably expect to see similar accommodations and amenities, especially given the fact that the plot of land is owned by DCS Investments, the owner and developer of Montverde, Florida's Bella Collina, a posh, 1,900-acre waterfront golf-club community that boasts "handcrafted" décor for its properties.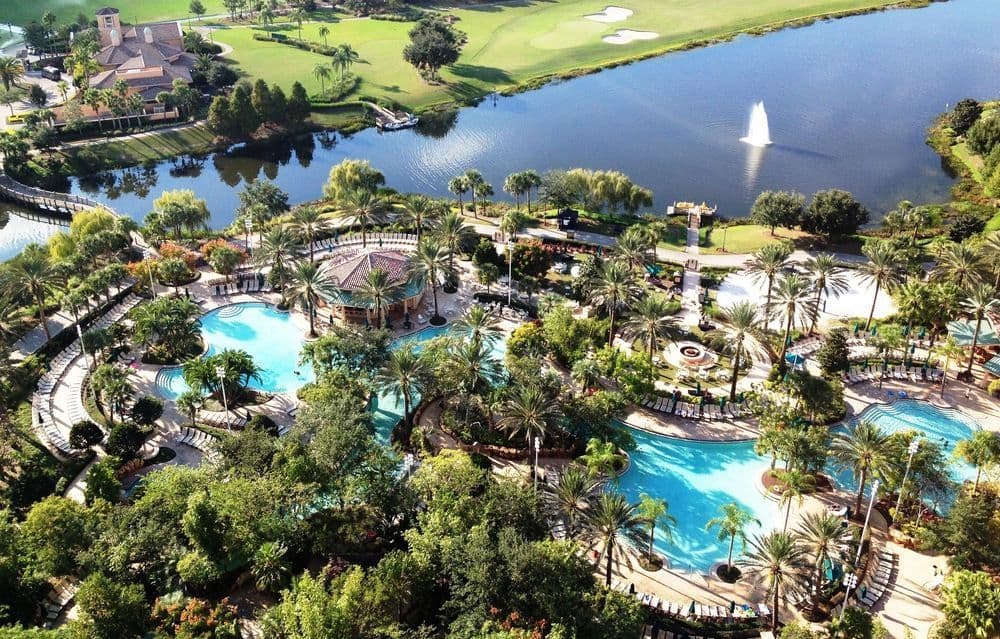 What do we specifically know about JW Marriott at Bonnet Creek? Not much, admittedly, but there have been a few details that have managed to surface so far: it will feature 516 rooms, 16 stories, a "signature" restaurant, a rooftop bar (apparently, the new prerequisite for any forthcoming Orlando hotel), and 50,000 square feet of meeting room. There was no word of an opening date – though we'd be surprised if the hotel weren't ready for Walt Disney World's grand 50th anniversary celebration in 2021 – but the venue continues the trend of having new, high-end resorts pop up on Disney's real estate; just last month, we got word of another Marriott deluxe hotel that looks to be coming on the Dolphin and Swan's slice of land.
(Universal, just for the sake of comparison, has been going in the exact opposite direction with its new venues: 2018's Aventura Hotel will be a prime value property, while the permits filed for the seventh and eighth resorts also paint an inexpensive picture. We will see shortly which of the two tacks will prove to be the more successful.)
–
For more on Walt Disney World, Universal Orlando, and other Orlando attractions, be sure to follow Orlando Informer on <href=http://facebook.com/orlandoinformer>Facebook, Twitter, and Instagram.