It's hard to believe we are rapidly approaching the one-year anniversary of Jurassic World VelociCoaster's official opening. Since June 2021, a debate like no other has ensued among theme-park enthusiasts. For the better part of two years, Hagrid's Magical Creatures Motorbike Adventure was considered the de-facto best ride at Universal Orlando Resort (or even in the entire state of Florida) but it soon met its match. Crowds flocked to VelociCoaster, and many were quick to give it the title of the new best ride at Universal.
But what's the answer? We break down each ride element here to get to the bottom of this!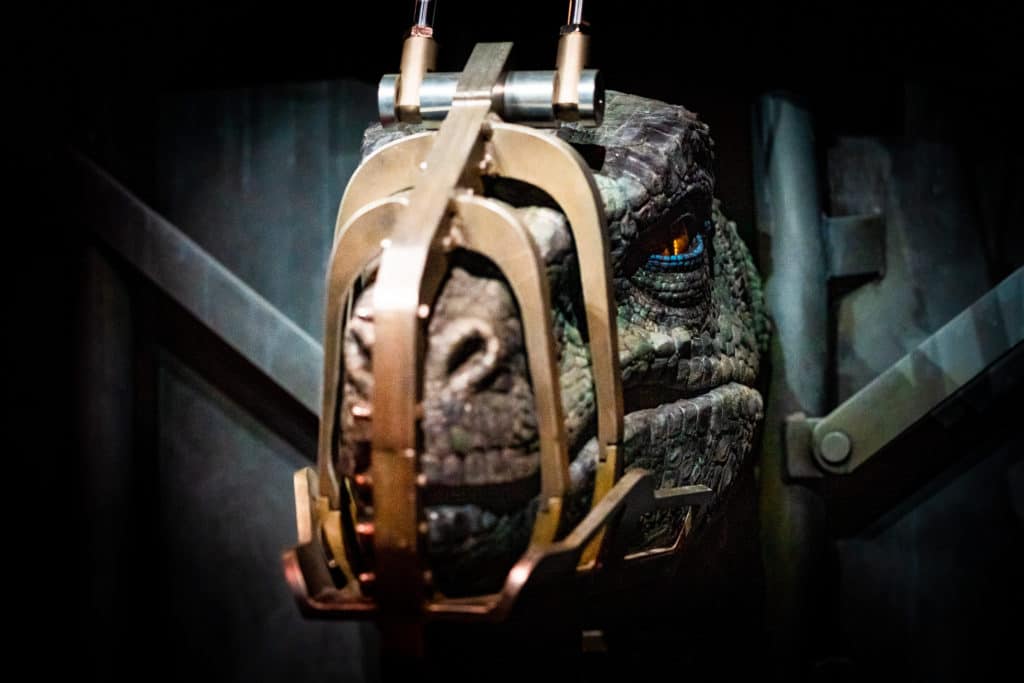 Queue
There is no doubt that both attractions have some of the most immersive queues ever seen. The detail and finesse that went into each is impeccable, and the impact of walking through these experiences can't be overlooked. As you pass under the archway that welcomes you to get in line for Hagrid's, the hustle and bustle of Hogsmeade immediately quiets down and you become immersed into your Magical Creatures lesson. In this queue, you will pass Hagrid's hut, see Fang, be able to touch the eggs of magical creatures, and so much more. It is as if you are walking the grounds of Hogwarts.
Of course, the VelociCoaster queue is just as impressive. If the intricate statue of the attraction in the first room does not blow you away, the rest of the experience will. As you enter deeper into the line, you will pass a set of windows where you are able to observe the coaster's second launch and see the four raptors in close pursuit. Then comes the big moment. Perhaps the single most impressive thing in any of the parks is incredibly life-like velociraptors in containment in this queue. You can come face to face with the closest thing to real dinosaurs we have. It's truly mind-blowing and has to be seen to be believed.
Both queues are nothing short of exceptional, but in this category, if one had to rein supreme it would have to be VelociCoaster.
Story Telling
Hagrid's and VelociCoaster both have the luxury of coming from some of the strongest franchises in cinema history, and therefore they both have very specific and interesting storylines. While winding through the VelociCoaster queue, you find out that the Raptor Run is a brand-new experience at Jurassic World that brings everyday people closer to these predators than ever before. It is a chance to see how fast and incredible these creatures are. Right before hopping on the coaster, we find out that not everyone agrees with this new thrilling experience. Owen Grady makes it very clear he does not think this is such a bright idea, but Claire assures riders that it is completely safe and foolproof. Either way, the hunt is on!
The storyline to Hagrid's Magical Creatures Motorbike Adventure exists in the title itself and presents in the queue in many ways. You get to see pictures of magical creatures and even hear from Hagrid and Mr. Weasley regarding the adventure we are about to embark on. However, most of the story takes place while you are actually riding the coaster! Hagrid speaks to you as you fly through the grounds of Hogwarts, coming across many magical creatures trying to find his missing Blast-Ended Skrewt.
In this category, Hagrid's definitely exceeds in the story telling aspect of both coasters. While VelociCoaster's story is compelling, it's a cookie-cutter repeat of the foundational story that makes the franchise so successful: people think they can control dinosaurs, and things go wrong. Hagrid's Adventure is just that – an exciting adventure that guests can enjoy, with unexpected twists and changes at every turn!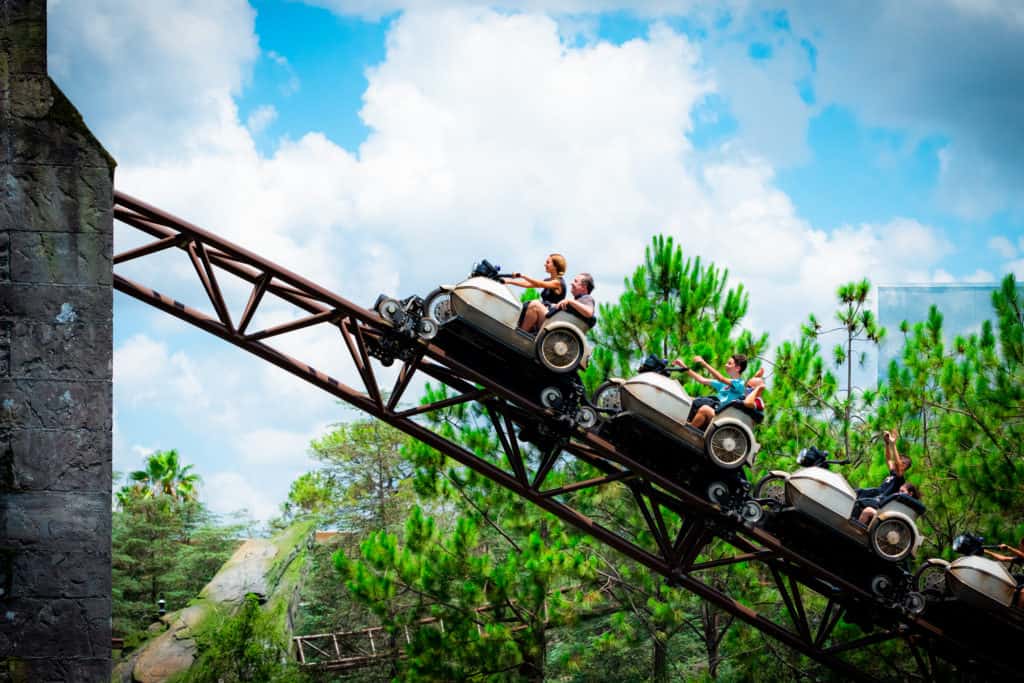 Thrill
One thing is certain, neither of these coasters lack thrill in any way, shape, or form. Both coasters were manufactured by Intamin and therefore share some track elements. For example, both coasters begin with a speedy launch! Hagrid's Magical Creatures Motorbike Adventure has seven total launches throughout the ride. This coaster also has a 17-foot drop track and goes backwards for a portion. If all that isn't enough, the animatronics you pass along the way are incredibly impressive, from seeing a life-like recreation of Rubeus Hagrid to a full-sized Unicorn.
While Hagrid's thrills are more varied and mild, VelociCoaster's thrills are unmistakable and in-your-face. Although VelociCoaster has only two launches compared to Hagrid's seven, these launches bring guests to speeds up to 70 mph in seconds. These speeds, paired with the 155-foot-tall top hat, and many inversions (including the famous "Mosasaurus Roll" at the end of the ride over the water) make this coaster the most thrilling and smooth experience at the parks.
Overall, both coasters have their own thrills, but the thrills of VelociCoaster are unmatched, so this attraction wins this round.
Rideability
Since these attractions are coasters, and therefore are strict on height and weight restrictions, not all will be able to ride. Many larger guests already struggle with finding accommodating attractions at Universal Orlando Resort, and if you'd like to read more about that topic, we recommend you look over our article here. Hagrid's Magical Creatures Motorbike Adventure requires riding guests to be at least 48 inches tall, while the VelociCoaster requires guests to be 51 inches tall. Those who prefer to not go upside down should probably stray from the VelociCoaster completely, and those who do not enjoy going backwards may want to avoid Hagrid's Magical Creatures Motorbike Adventure.
With the lower height requirement and the less intensity of the coaster, it is easy to say that Hagrid's has a higher rideability than the VelociCoaster.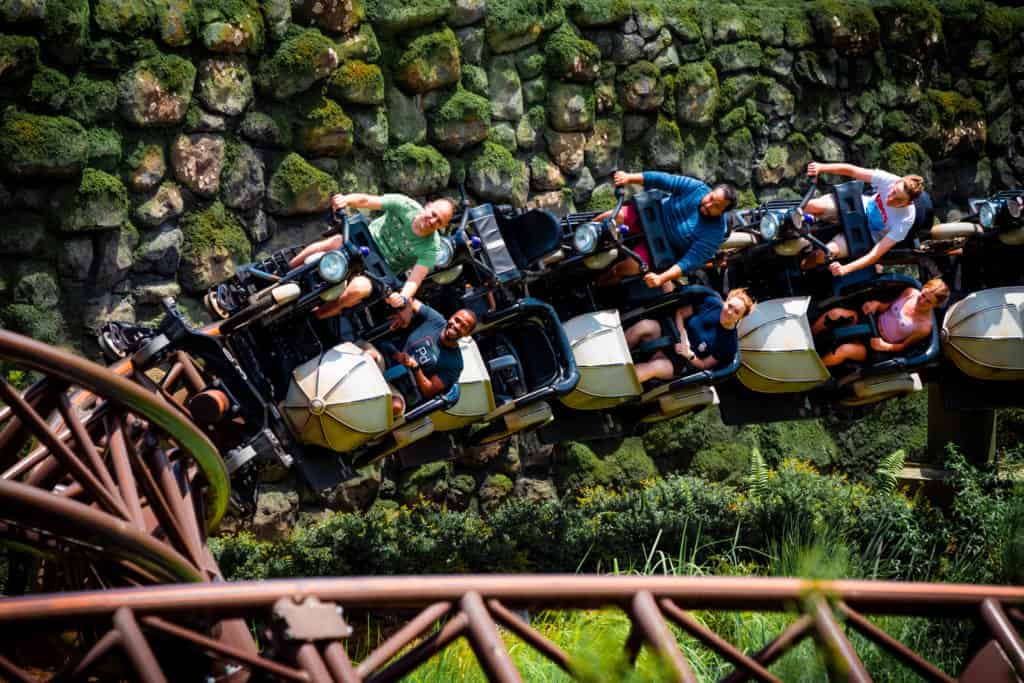 So Which is the Best?
Overall, both of these coasters are absolutely incredible. The debate of which attraction is the best will keep on because it honestly all comes down purely to preference at the end of the day.
The fact of the matter is, if you're judging these by which is the more intense coaster, VelociCoaster takes the cake. But Hagrid's track incorporates so many difficult elements that its merit as a coaster can't be overlooked. Hagrid's also gets points for having a clearer storyline. VelociCoaster gets points by running efficiently and smoothly, but Hagrid's earns some back by having essentially two ride experiences (via the motorbike vs the sidecar). VelociCoaster thrills with its speed and intensity. Hagrid's delights with its enjoyability and fun factor. See how the debate fuels itself?
Guess we'll just have to ride them again to make our final decision!
---
Which earns the title of best coaster, in your opinion? Be sure to follow Orlando Informer on Facebook, Twitter, and Instagram for the latest news and tips for trips to Universal Orlando, Walt Disney World, and other Orlando parks.