UPDATE (12:42 pm, 02.23.21): Universal has pulled all the VelociCoaster merchandise that had "grand opening 2021" printed on it.
The original article follows in its entirety below:
---
Today has been quite the day for Jurassic World VelociCoaster – first, its last remaining construction walls were taken down, revealing the velociraptor paddock in all of its beautiful glory for the very first time; now, we got the double-whammy surprise of seeing the first themed merchandise arrive, as well.
The slew of items include several shirts ($25-$30), tank tops ($23-$27), hoodies ($55), lanyards ($12) and pouches ($5), mugs ($15), toothpick holders ($9), keychains ($14), magnets ($12), pins ($12-$14), and, even, socks ($17), with designs that range from the titular velociraptors to – our personal favorite – a list of stats that the mammoth roller coaster boasts, such as the various twists and turns that it throws at its passengers along the length of its 4,700-foot track. (Okay, okay – there's also that infamous "What could go wrong?" tagline, which is not only appropriate to the Jurassic Park and World franchises, specifically, but also to essentially every Universal Orlando attraction ever, generally.) While these aren't the first pieces of Jurassic World merch to arrive at the resort – that honor, technically, goes all the way back to 2015, when Jimmy Buffet's Margaritaville had food tie-ins with the first film's release – they are the first to bear the VelociCoaster name, and that has us all the more excited.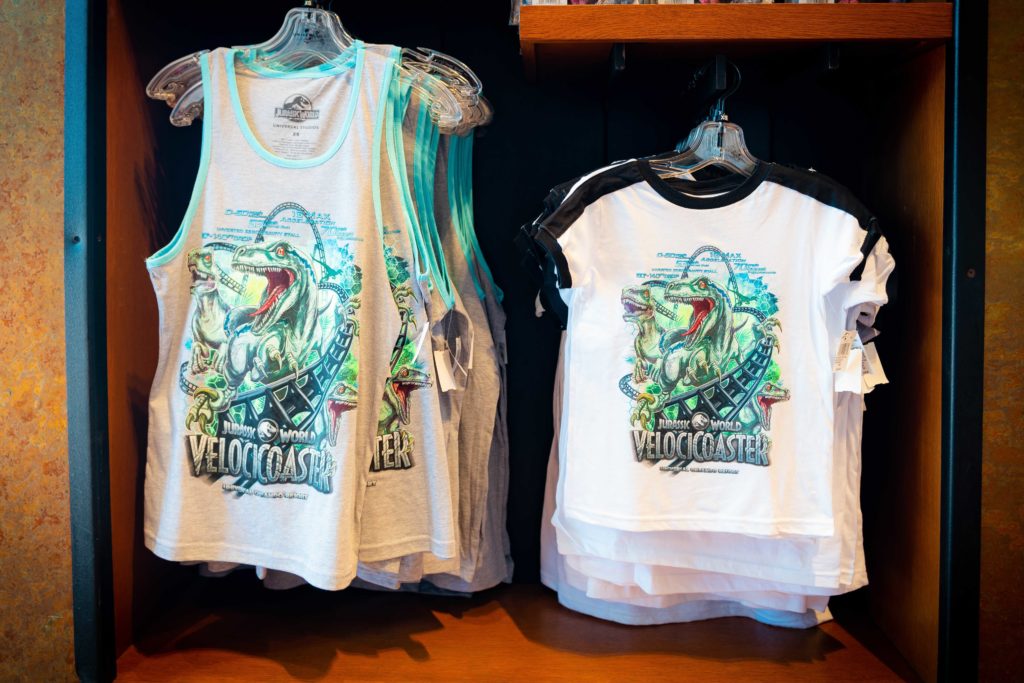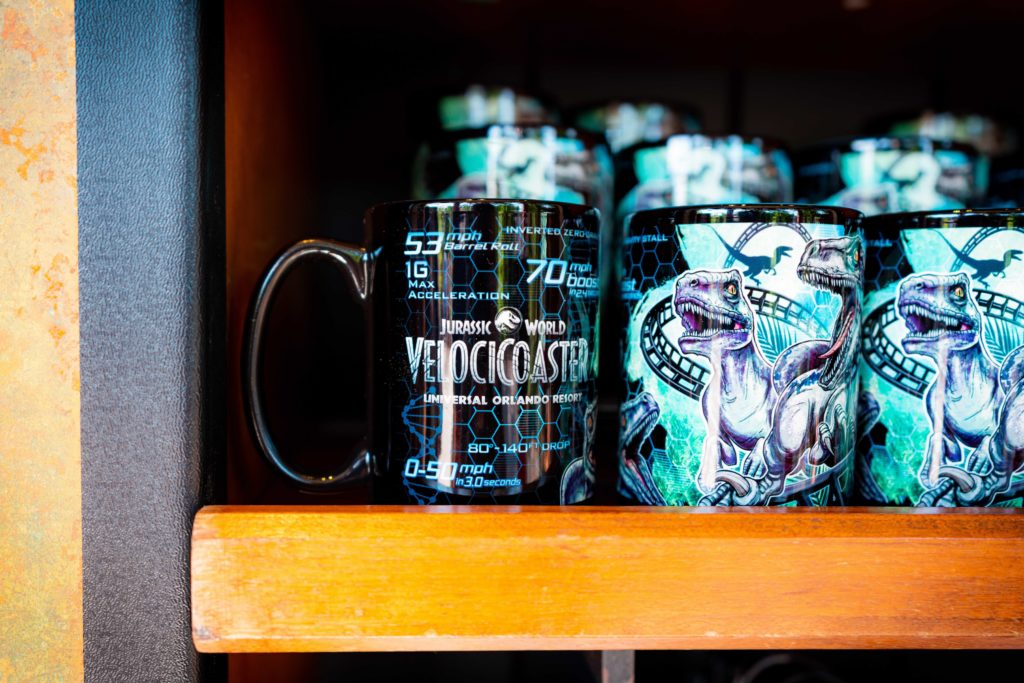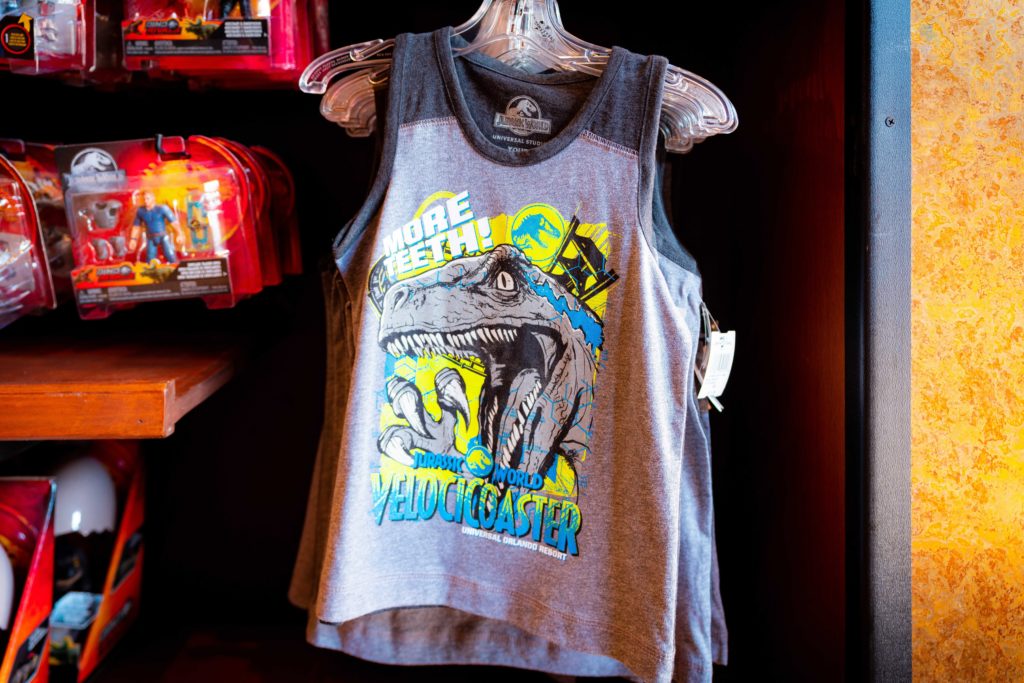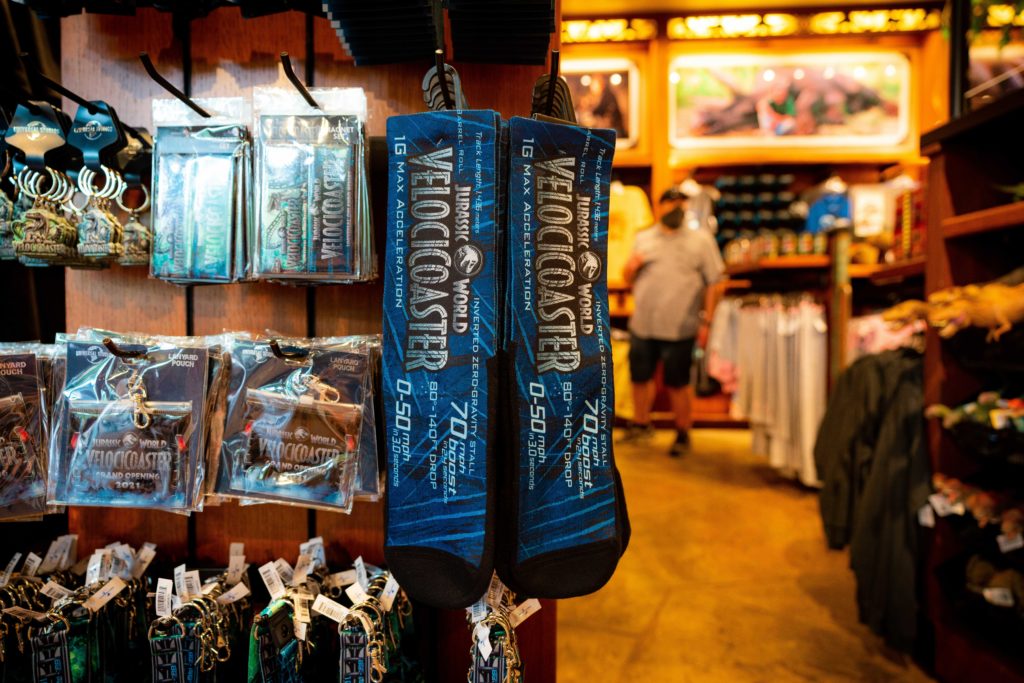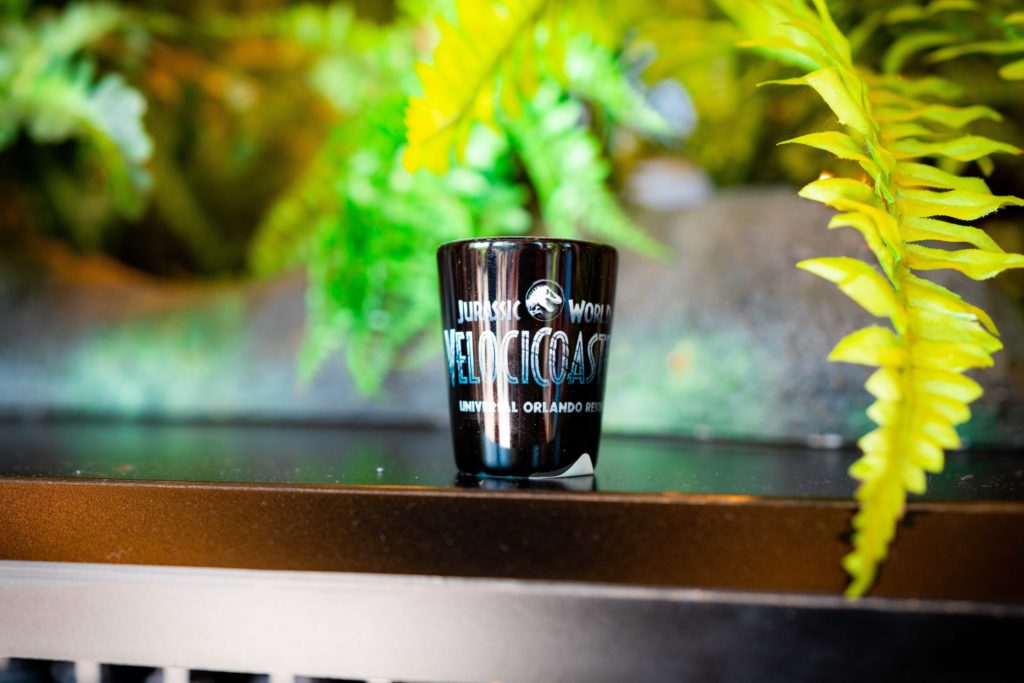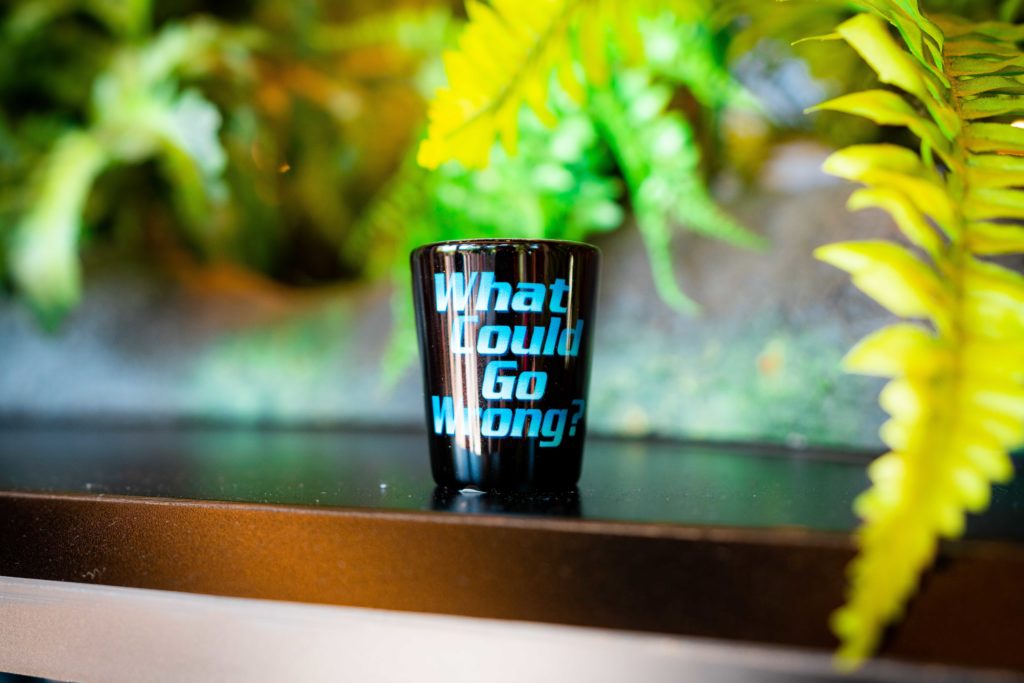 Even more exciting still is the little blurb that is emblazoned on a select few of the souvenirs: "grand opening 2021." While, obviously, we've known for quite some time that the attraction will be debuting sometime this summer, it nonetheless sent a little thrill down our theme-park-nerd spines to see the words. Here's to hoping that an announcement of the opening date will be just around the prehistoric corner, whenever, exactly, that may be.
You can find all of these Jurassic World VelociCoaster items at Jurassic Outfitters, the main gift shop of Jurassic Park.
---
Which piece of VelociCoaster merchandise will you scoop up first? Share your thoughts – and excitement levels – with 120,000+ other theme-park fans in our Orlando Informer Community on Facebook.
And be sure to follow Orlando Informer on Facebook, Twitter, and Instagram for the latest news and tips at Universal Orlando, Walt Disney World, and other Orlando destinations.